10 Best Innovate Ads Examples In 2020
Advertising creativity has entered a new era, hard advertising is no longer popular, and its effect is gradually diminishing. Now is an era of creative advertising. Innovate ads takes the core value of the company or product as its concept and conveys it with vivid pictures or videos. Reuse it as a business and impress users.
Good advertising creativity enhances the value of products in users' minds, shortens the distance between products and users, and conveys profound brand ideas to users. Innovate ads can quickly enter the market and have a viral effect. In this sense, advertising creativity is still a weapon for advertising success today.
Let's study what is the best innovative ads example in 2020?
FedEx:
FedEx is an international express company that provides overnight express, ground express, heavy cargo delivery, document copying and logistics services.
FedEx's service is characterized by fast speed, so one of its advertising ideas now is: two windows appear on a global map, and express delivery is delivered through two windows. Use a map to reflect the long distance, and window delivery express can better reflect the characteristic of "fast".
Use contrast to highlight the key points of service.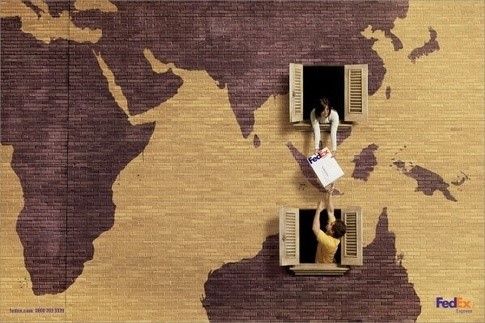 Another innovative advertisement about FedEx is a video I saw on BigSpy. The video begins with a sentence: "Guess where this courier is going", and then the whole process of courier packaging and delivery to the customer's home, but when the express is finally delivered, the whole video ends.
This video ad creative first aroused the curiosity of users, then showed users the quality of FedEx services, and then stopped abruptly when answering the initial questions.
This video uses the filming technique of the film, which impresses users and shows the service process of FedEx. In addition, with the rapid development of technology, more and more innovative advertisements now use video as the advertising format. According to BigSpy's second-quarter Facebook advertising data, video advertising is increasing month by month, and the average video advertising format in the second quarter accounted for more than 30%.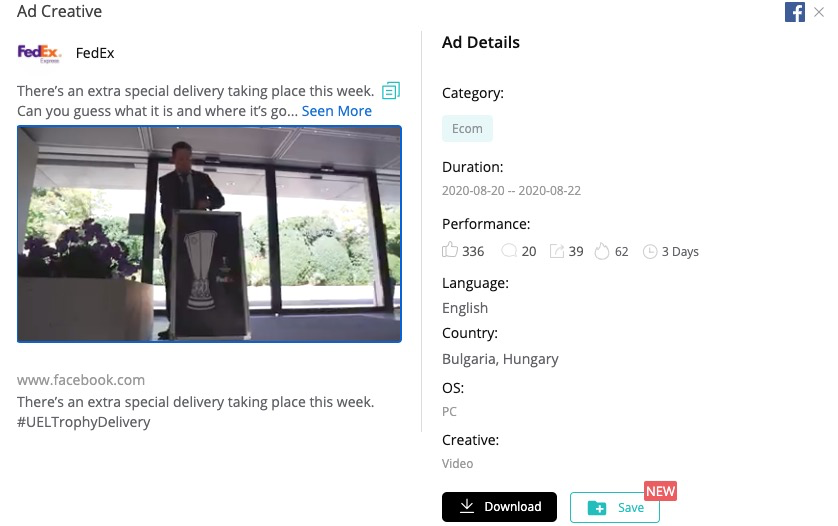 Heineken
Heineken is a light beer with a 5% alcohol content produced by the Dutch Beer Company. Heineken is sold in green bottles with red stars. The green bottle with a red five-pointed star is Heineken's iconic style.
The innovative ad made by Heineken is a Heineken green beer bottle piled on compact discs, and a red five-pointed star is spelled out on it. Choosing to use the CD as the basis is to convey to users that they can drink a glass of Heineken beer while enjoying music.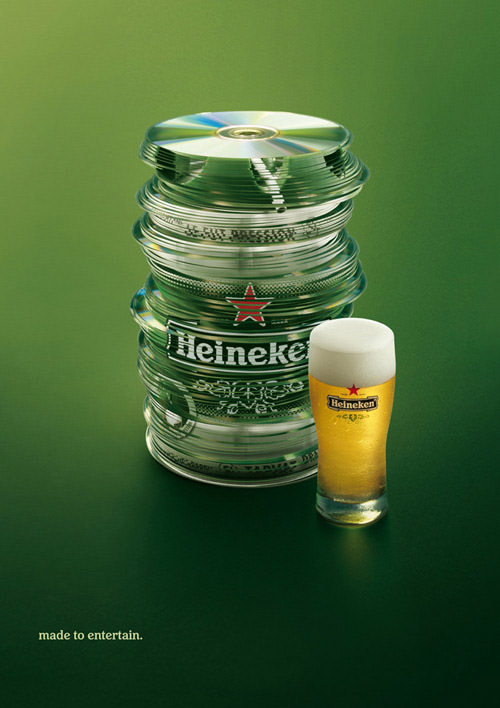 Koleston:
Koleston is a natural and safe hair dye, so Koleston's innovative advertisement uses nature as the background, making the hair part hollow, and filling the hair color with the color of nature. In doing so, users can feel that the hair dye is natural and safe, and can also reflect the beautiful color of the hair dye with natural colors.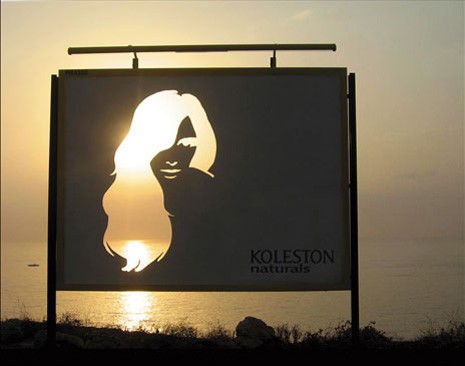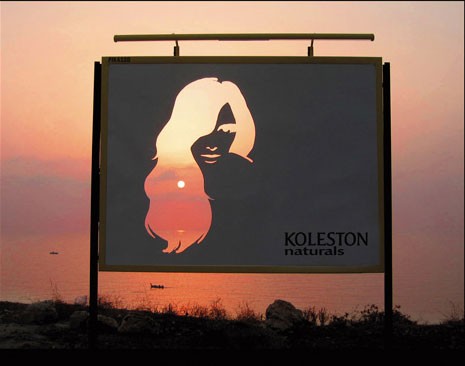 Huawei P30:
Huawei P30 is the latest mobile phone launched in 2019. The biggest feature of this mobile phone is that the camera can reach up to 30x digital zoom. Huawei P30 uses a video to show the changing process of the moon in the Huawei P30 mobile phone. The changes of the moon reflect the digital zoom capability of the Huawei mobile phone camera.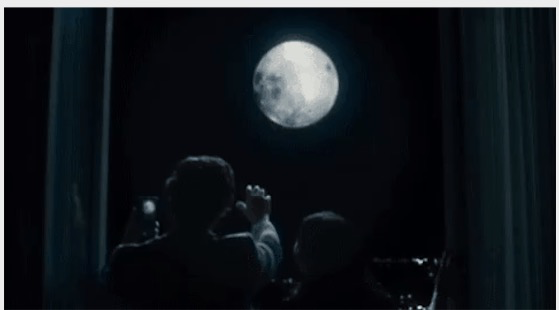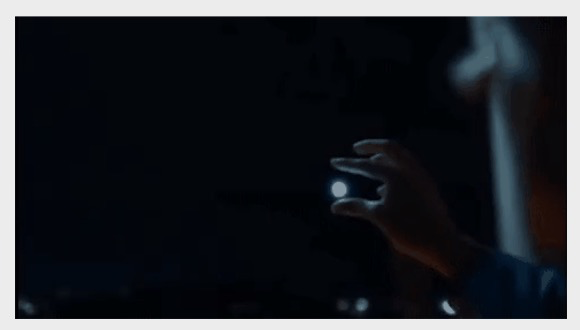 Huawei Technologies:
BigSpy, as an ad spy tool, counts that the most popular ads among users in 2020 is an ad about a robot released by Huawei on March 17, 2020. This innovative ad is a display of Huawei's latest robot achievements: this robot named Titan acts as a human guide to lead humans to visit.
The development of technology is amazing. Once this advertisement was released, it gained 11.6M likes in 121 days.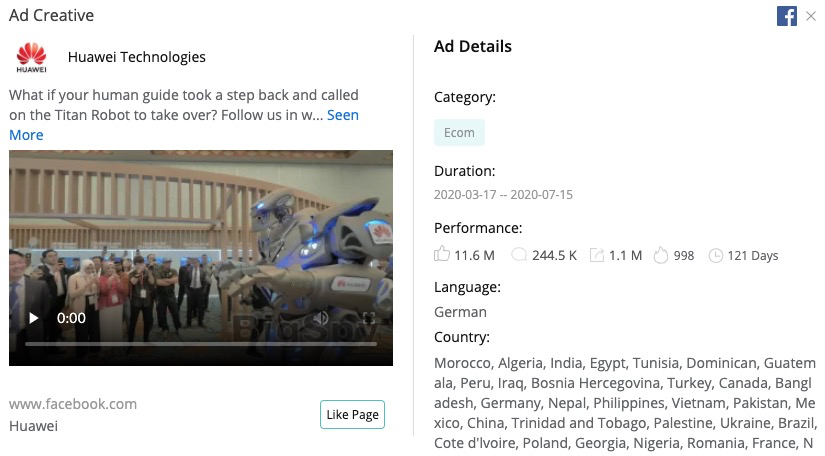 COCA-COLA
COCA-COLA released a public service advertisement on environmental protection in 2019. It placed all Coca-Cola plastic bottles as an infinite and non-recycling sign on green leaves. To convey a healthy and environmentally friendly life concept to users.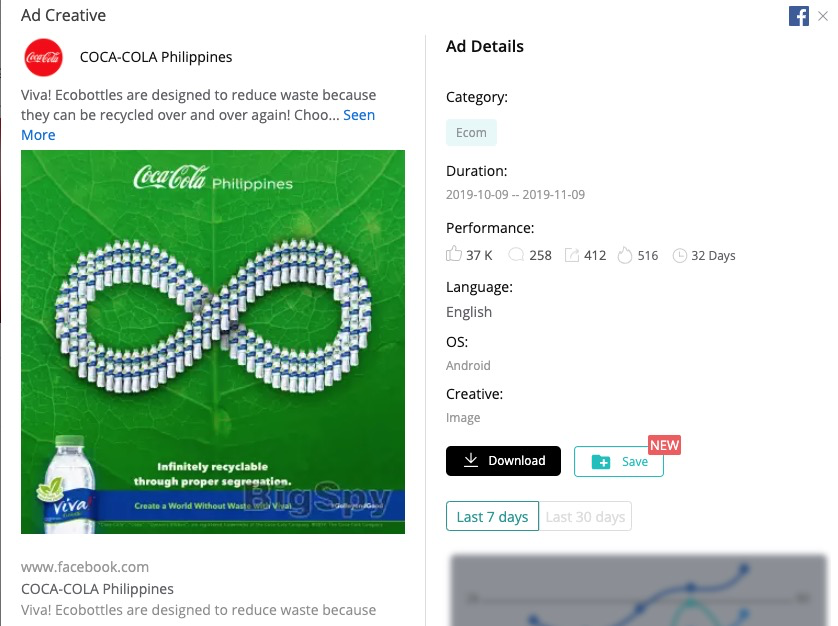 Global Times
"Global Times", an international news newspaper sponsored by People's Daily, was founded in Beijing in January 1993 and has considerable influence in mainland China. The Global Times has strong Chinese nationalism and official ideology, and its language style is more popular, straightforward, and radical than other official media.
On March 26, 2020, when the world was suffering from the haze caused by the epidemic, Global Times released such a love advertisement, a little girl kissing the belly of a pregnant woman, with the text: First Kiss from the World.
This picture has gained 1.9M likes in just one day. I think at such a special time this year, such loving warmth is precious.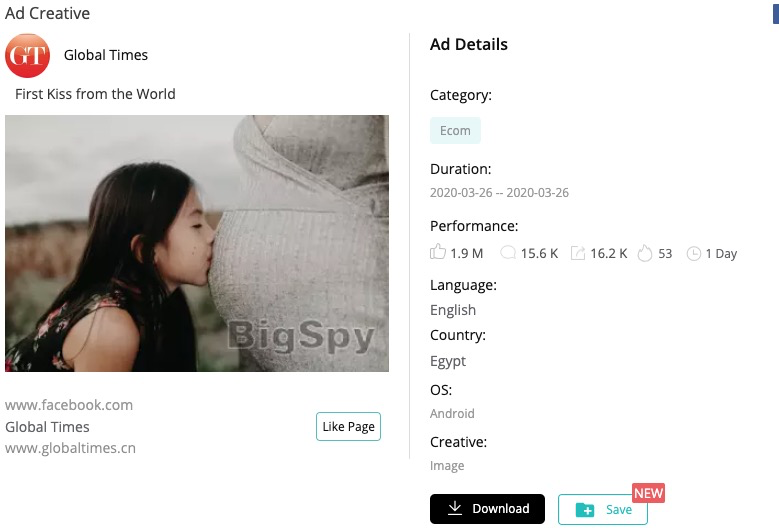 Hands of Hope
The picture form BigSpy shows the feeling of hope. A tree grows out of two cliffs. The hope that grows out of despair is the most moving.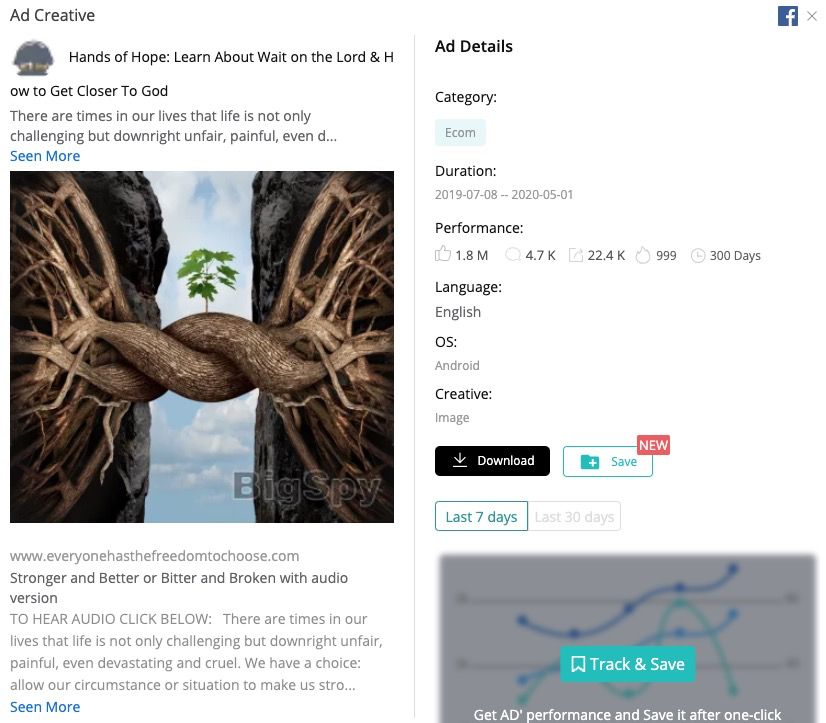 Ur Stage
Maternal love is an eternal topic, and it has always moved us.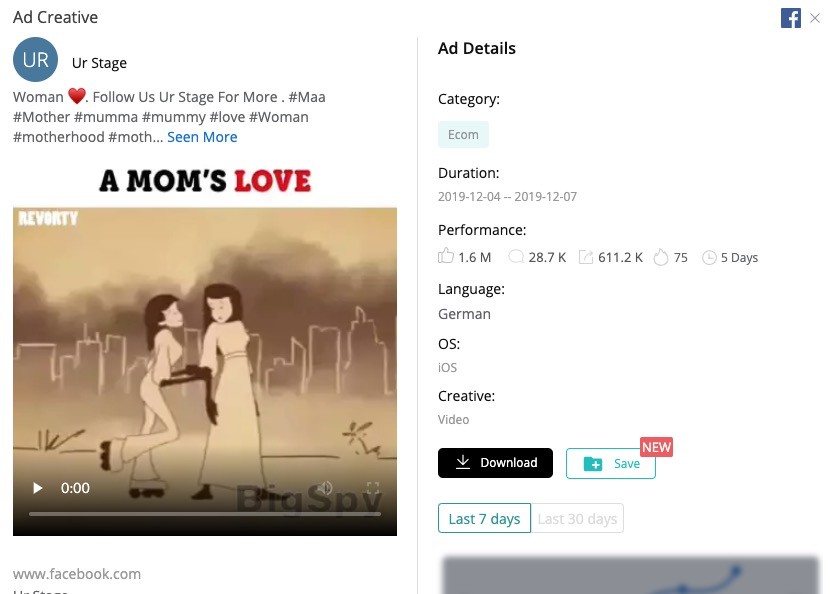 ORION
ORION is a telescope brand, ORION's innovative advertisement is three pictures about the telescope observing the planet. Different sceneries seen under different telescope focal lengths. The photos of the scenery seen in the telescope are the surfaces of other planets, demonstrating ORION's superb observation ability.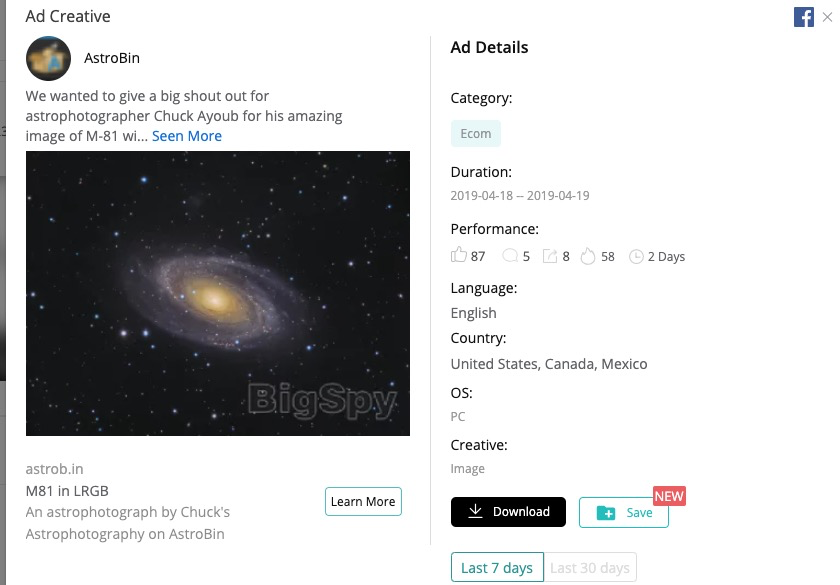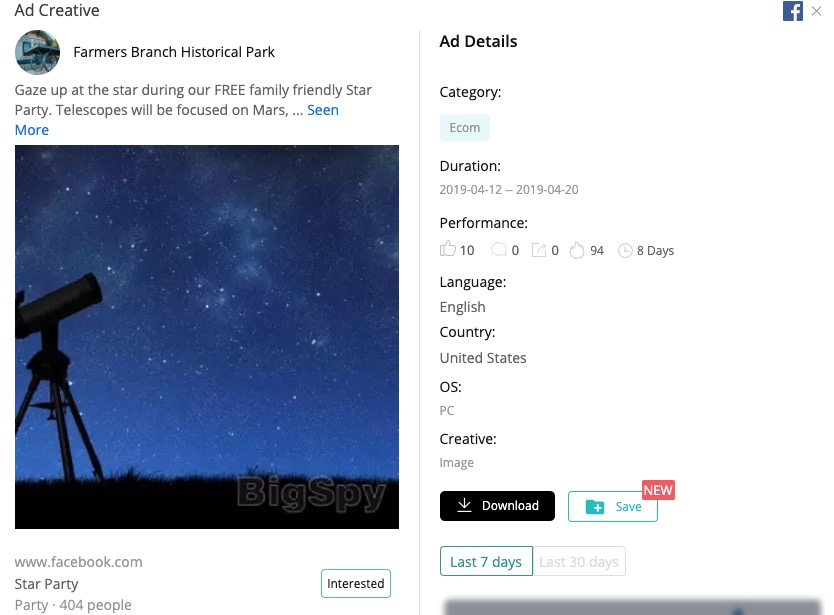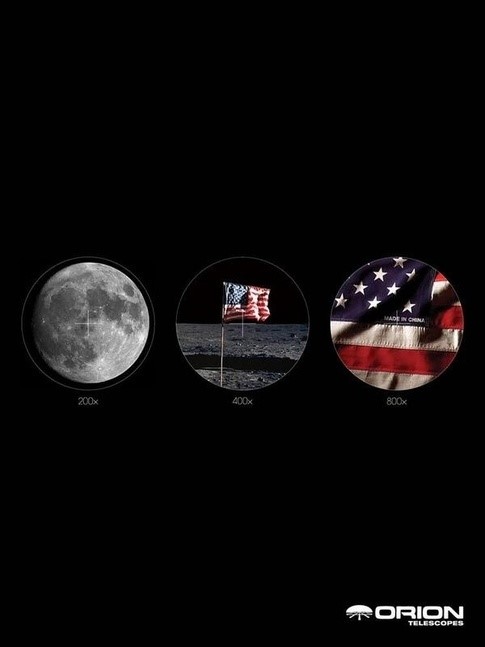 If you want to see more innovative advertisements, then BigSpy can give you more!
More advertising creative collection: