Advertising Monitoring You Should Know
With the development of the network, more and more media devices are increasing, and the development of advertising marketing is also becoming more and more rapid. In just a few decades, the advertising medium has changed from the former print media, to TV commercials, and now to online advertising. The development of advertising is becoming more and more diverse. Similarly, advertising monitoring has become increasingly important.
Advertising monitoring can use data to help marketers analyze advertising effectiveness; help advertisers use a small amount of money to get greater promotion; help advertisers understand competitors' advertising systems and industry information.
Advertising monitoring plays an increasingly important role in today's advertising marketing. Before advertising is launched, advertising monitoring can monitor the advertising form of the entire industry and make the most reasonable advertising strategy. In advertising, advertising monitoring can analyze the specific performance of ads. After advertising, optimize RIO based on advertising performance.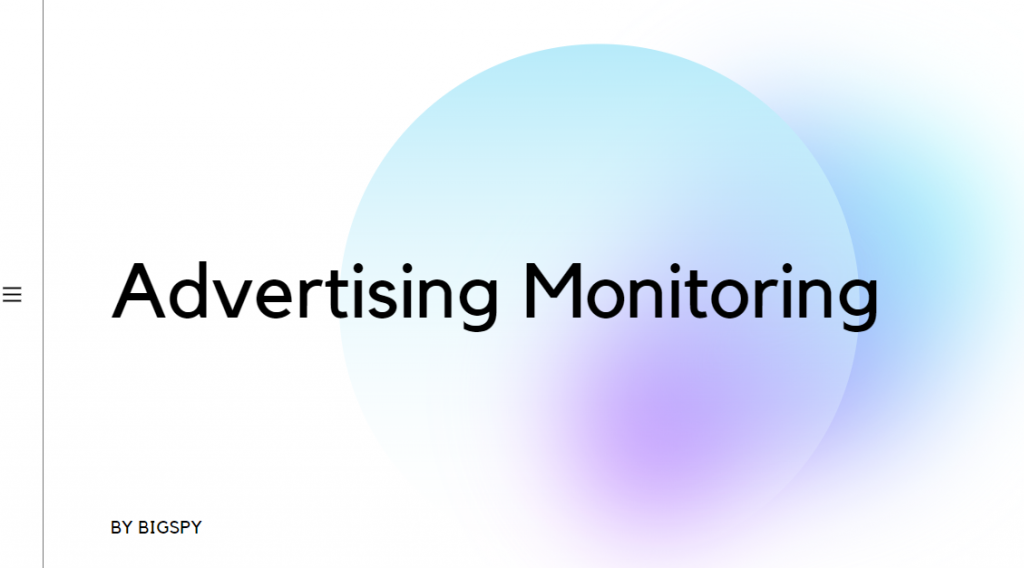 What ad content the user monitors
Advertising placement and optimization is a complex process. In the process of advertising, we need to set the following indicators:
Facebook Objectives Campaign:
awareness: brand awareness, reach
Consideration: traffic, engagement, app installs, video views, lead generation, messages
conversion: conversions, catalog sales, store visits
core audience: select audience based on country, age, gender, language, hobbies, etc.
Custom Audiences: Create custom audiences from customer files, create custom audiences based on website traffic, create custom audiences based on application activity, and create custom audiences based on engagement
Lookalike Audiences: Use custom audiences to choose between 1% and 10% of the most similar people in the target area.
Facebook
Instagram
Messenger
Audience Network
Budget: one-day budget, total amount for the entire campaign
Ad formats: images, videos, slides, carousels, stories, etc.
The above is what we need to set in the early stage of advertising. Each indicator has different meanings. When monitoring the advertisements we run, as marketers, we need to monitor each of the advertising indicators and test and analyze these advertising indicators.
When monitoring competitors' ads, we need to focus on three advertising elements: advertising creatives, advertising crowds, and advertising budgets.
These three advertising elements, especially the creative idea, determine the click effect of the advertisement.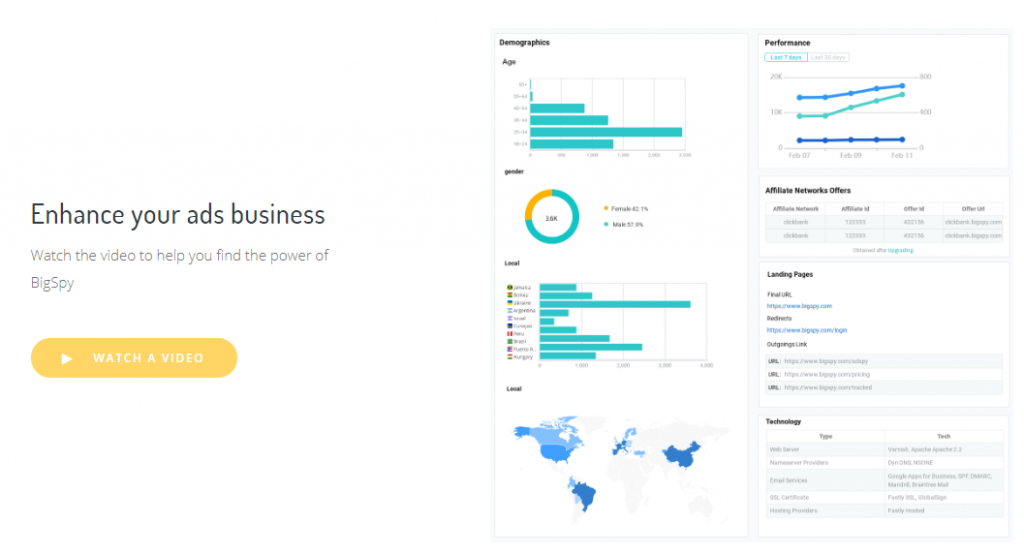 What benefits does ad monitoring bring?
For media, advertising monitoring will help you monitor competing media, tap potential customers, and increase competitiveness!
For advertising companies, advertising monitoring will help you grasp the information of potential industry customers and make accurate proposals!
The most important thing for advertisers is that ad monitoring will help you understand your competitors 'delivery strategies, grasp the status of the industry, and analyze the value of media delivery to determine the correct marketing plan.
How do I monitor ads?
1.Install Facebook Pixel
In Ads Manager, click on "Facebook Pixel", a small piece of code that, once placed in your store, can track and precisely define visitors on your website. Based on the behavior of those website visitors, it allows you to create different custom audiences. Facebook Pixels can locate and classify you for those customers who have placed an order but did not pay, or those who visit frequently within a few days.
2.Use Google Analytics
Set the tracking code, view the trace, and activate the analysis. The analysis results are then obtained based on the specific data performance.
3.Do A / B test:
A / B testing is an effective means of refined operation. Simply put, A / B testing is a data decision-making method used to improve product conversion rates and optimize customer acquisition costs. When A / B testing a product, we can develop two plans (such as two pages) for the same optimization goal (such as optimizing purchase conversion rate), so that some users use plan A, while other users use plan B. Count and compare the conversion rate, click volume, retention rate and other indicators of different plans to determine the pros and cons of different plans and make decisions to improve the conversion rate.
4.Tracking data:
After completing the A / B test, analyze the data performance, and then use the good plan to take the advertising marketing after execution.
Software to monitor competitors' ads-BigSpy
BigSpy is an ad spy tool for SMEs and personal advertisers. BigSpy has 160 million ad creative data, can monitor 40 major countries, has 6 commonly used social media and 20+ Affiliate networks. BigSpy currently supports advertising monitoring on multiple channels, including Facebook, Google, Twitter, Instagram, etc.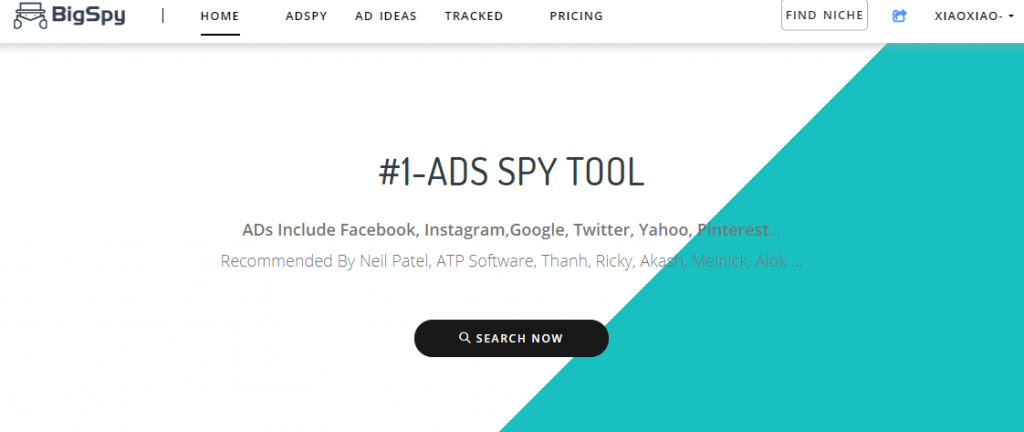 Multiple advanced filtering methods to find suitable ads
Keyword search and exclude two ways to find ads
Five sorting methods to sort ads
Monitoring and design of advertising copy
Advertising landing page monitoring
Creative download
Advertising crowd identification
Advertising performance tracking
The above is the basic function of BigSpy. With BigSpy, you can monitor the ads of competitors and monitor the performance of different ads in different groups.
Cost: free, $ 9, $ 99
The above is the introduction and function of advertising monitoring. Advertising monitoring can make advertisements clear and transparent, and make it easier for users to execute advertising, optimize advertising and improve ROI.