Start TikTok Advertising with
The #1 Largest TikTok Ad Library.
How to run ads on TikTok? Start by learning the TikTok advertising tips from the best TikTok ads examples with BigSpy's TikTok ad library.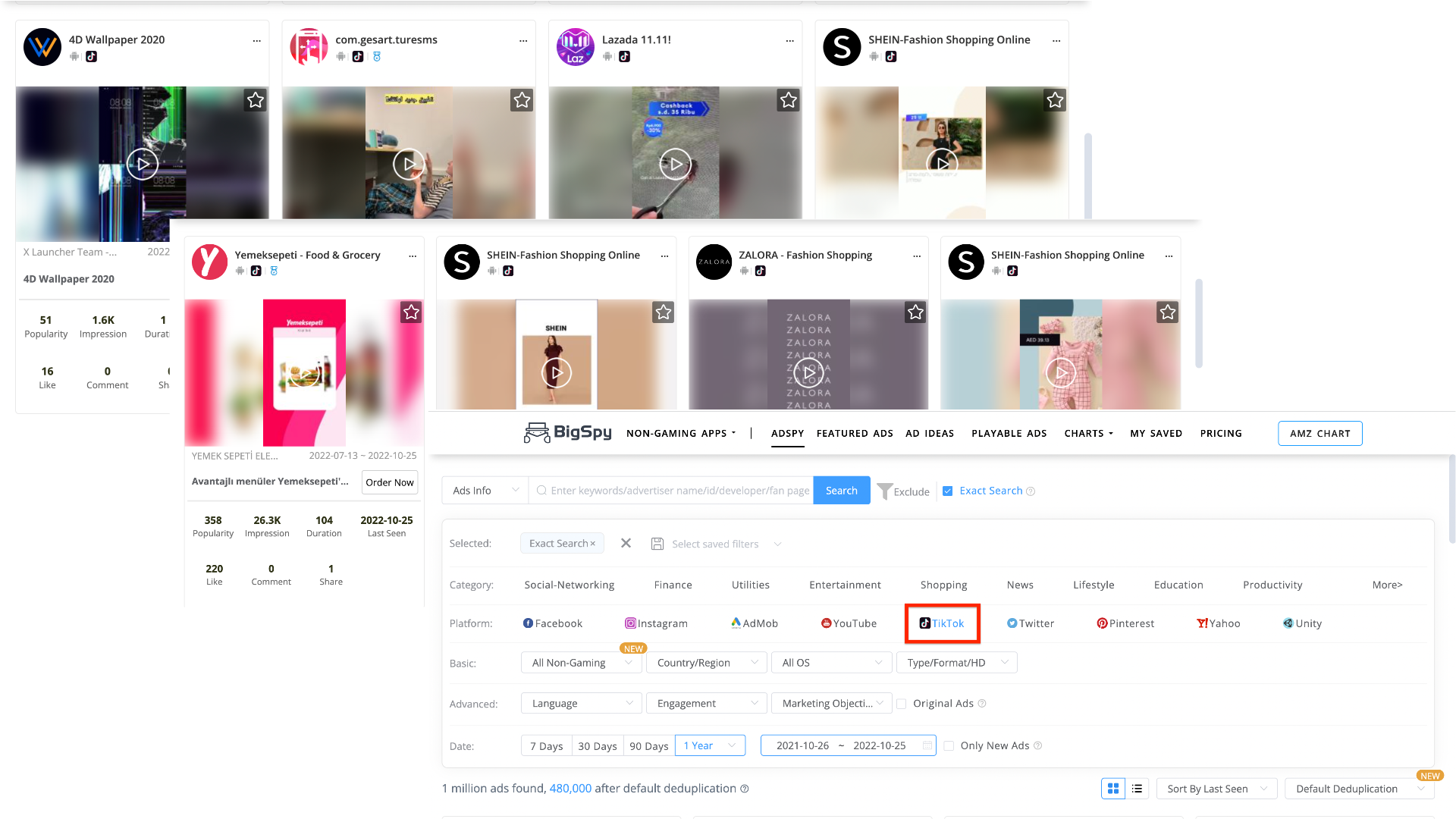 Tips
How to Find The Best TikTok Ads in The TikTok Ad Library?
FAQ
FAQ About The TikTok Ad Library
---
BigSpy's TikTok Ad Library is a searchable database of TikTok ads, including the TikTok Creative Center. You can use the innovative search function to search for the high-performing ads for a certain time period, as well as the top TikTok trending ads right now.

Find any TikTok spark ads, TikTok top ads, TikTok infeed ads, and TikTok advertisers that interest you in the TikTok Ads Library to get free inspiration for TikTok ad strategies, and beat your competition.
Anyone can view
1,000 TikTok ads examples
from top TikTok advertisers,
analysis of TikTok ads in 1000 categories
, and the
lists of the best TikTok ads by country/category
on this page.
The data is being updated and you can follow this page to get the latest TikTok Top ads analysis.

If you want to search for any TikTok ads or TikTok advertisers, using
TikTok Ad Spy tool
will save your time.
Further, do you want to do unlimited TikTok ad analysis anytime, anywhere?
Book A Product Demo Now!!!
BigSpy's TikTok Ad Library updates its data every 24 hours.

80,000 TikTok ads are updated every 24 hours, 50,000 TikTok advertisers are updated every 24 hours. The TikTok Ad Library provides insightful analysis of 5 million TikTok ads.