How To Use Facebook Ad Create A Survey & Promote Facebook Survey
Reasons for choosing to survey on Facebook ads:
Now is an era of big data. We need to use more survey methods to obtain data and use data to help better accomplish tasks. Creating surveys is suitable for companies and individuals. This is a quick way to get popular ideas. Enterprises can collect data and detailed information through surveys, make products closer to the audience, and listen to users' opinions to better optimize products.
The survey is an effective means of data collection. There are many ways to investigate. How to create an effective survey and obtain more effective data through promotion?
And Facebook is a global social platform with 1.5 billion users, there is a sufficient number of audiences, and Facebook supports various forms of survey advertising. If you use Facebook ads, you can get high-quality survey data on Facebook in a short time. Below we guide from two aspects of how to use Facebook ad create a survey and Promote Facebook survey ads.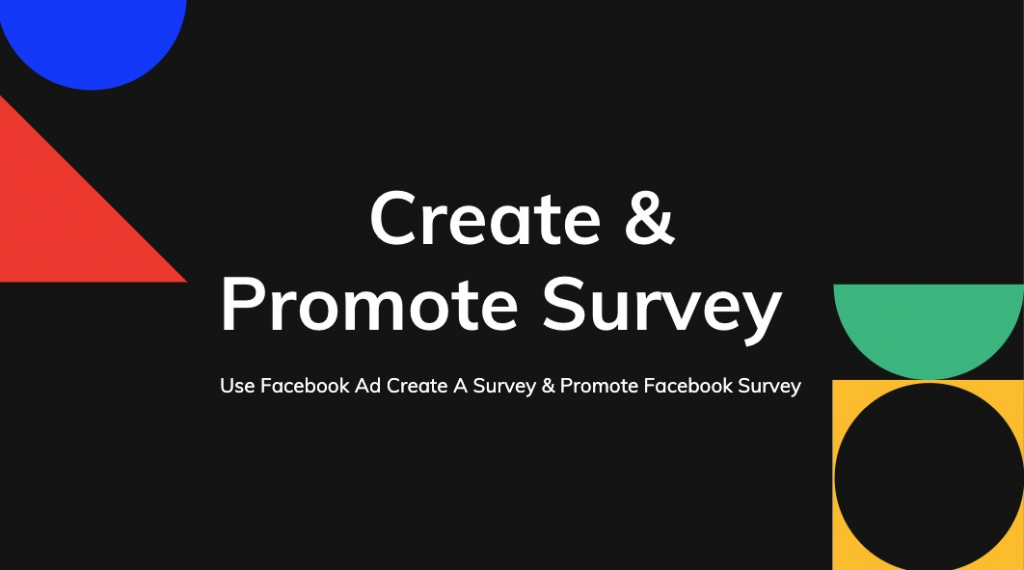 Use Facebook Ad Manager to create a Facebook survey
Facebook Ad Manager is an indispensable tool for creating, managing, and analyzing Facebook survey ads. If you don't already have one, you need to create an account to better complete Facebook Survey ads.
Ad Campaign Objective: Facebook marketing objective selection
The first step in creating a Facebook ad is to choose different marketing objectives based on different survey purposes. Facebook has a total of 11 marketing objectives. Among them, the Campaigns commonly used in Survey ads are Reach, Engagement, and Conversions. What is the difference between these three marketing objectives?
Reach: Show your ads to the maximum number of people. This objective has a low bid, covers a wide range of users, and has a relatively low conversion rate.
Engagement: Get more Page likes, event responses, or post reacts, comments, or shares. This marketing goal focuses on interaction with users. It will be delivered to users who are interested in posts. Its accuracy is higher than that of Reach. Relatively higher.
Conversions: Show your ads to people most likely to take valuable actions, like making a purchase or adding payment info, on your website, app, or in Messenger. Conversions have the highest conversion rate, and ad costs are also the highest.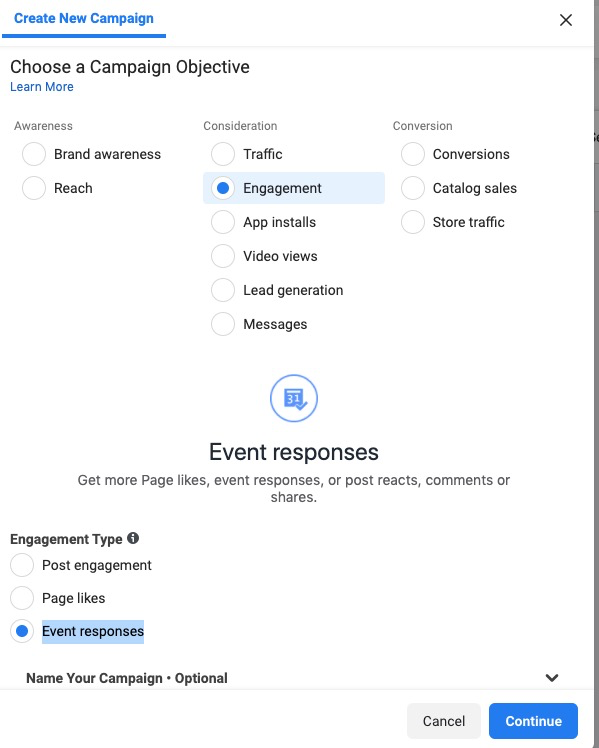 Ad target audience: Use BigSpy to find the survey ad target audience
Don't assume that a false number serves no purpose for advertising. With BigSpy, you can find the exact range of the country, age, and gender of your target audience. Because it will provide similar information about the audience participating in such surveys. Just log in to your BigSpy account and search and filter relevant survey ads. You can also filter them by call-to-action and learn the exact trends of such ads on Facebook.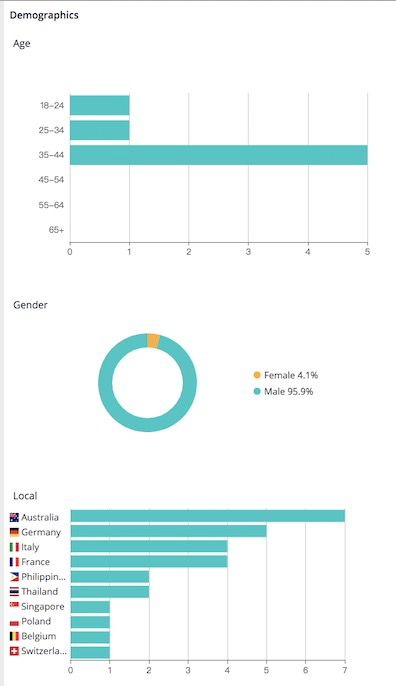 Adv time and budget: Estimate survey ad time based on budget, etc.
The general questionnaire survey lasts about one week. There are slight differences in time between different survey purposes. The budget should be allocated according to the time period. And before placing advertisements in large quantities, you can set aside a part of the budget for A/B testing on advertising creativity, ad population, and time.
Ad creative: learn successful survey ad cases on BigSpy
Clarify the subject of the survey
To create a survey, you first need to clarify the topic of the survey, and formulate the questions and content of the survey based on the topic. From BigSpy, we found a successful survey case for learning. This is a questionnaire survey to select the best airport in the world. This advertisement has been put on for 97 days and won 119k likes. The headline of this ad points out the subject of the survey and vote for your favorite airport. The first sentence of the ad copy is: We're where we are because of you. Close the connection between this questionnaire and users. The picture uses a beautiful airport photo, and this advertising creative impresses users.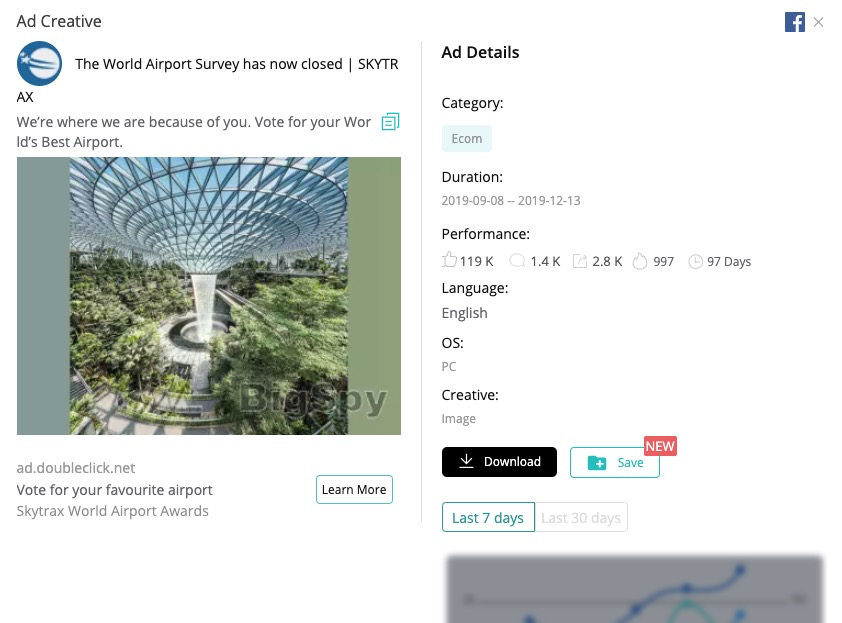 Optimization problem copy
A serious professional question does not arouse users' interest, so we need to optimize the ad copy to bring users into the situation of the problem. Research ads need to point out the theme of the ad and use words to impress users.
Survey picture/Video
Pictures and videos occupy most of the pages in the advertising display. The main task of pictures and videos is to attract users' attention. Using a brightly colored picture or a picture with a human face will be more attractive to users.
CTA type
From BigSpy, we can see that the CTA used by most survey advertisements is "Learn_More".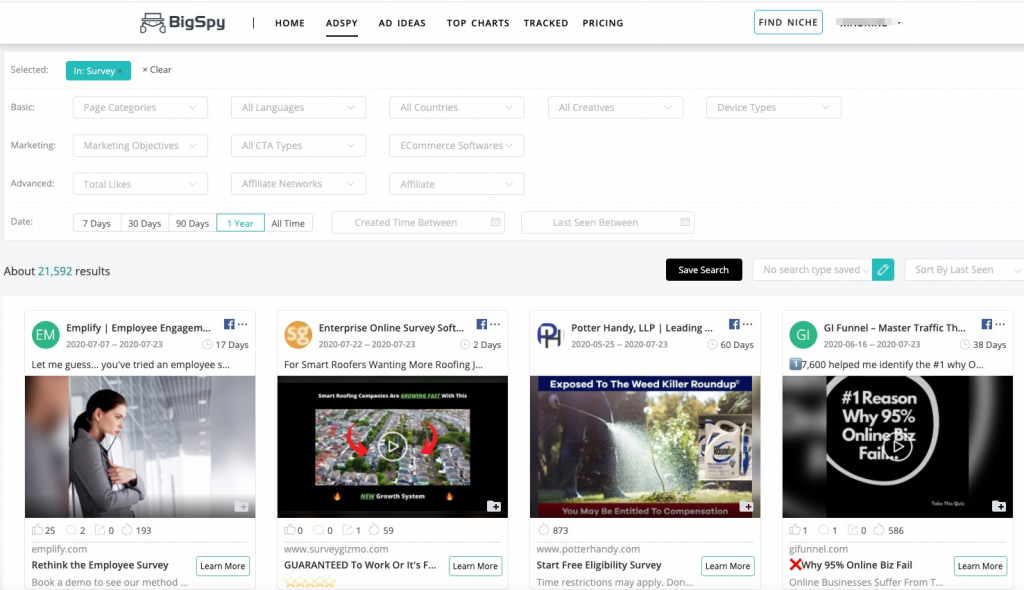 Join the survey link
It is important to add survey links on Facebook. There are three places to add links: ad copy, website link, and CTA.
Advertising creativity is a necessary condition for advertising success. Learning excellent Facebook survey advertising cases in BigSpy can make your creativity stand out.
Tools for creating a survey & Generate survey link
Facebook official survey tool:
Open the Facebook Page and find the "Poll" option under Post. In Poll mode, you can create a simple survey. The mode of the survey content is fixed, including 1 question and 2 answers. Enter the question in detail in the post box.
Then create two answers. Under the question, you will find two boxes-Option 1 and Option 2. Enter a different possible voting answer in each box. The maximum length of each answer is 25 characters. In addition, text can be replaced with pictures or Gif.
Select the end time of the survey. The default value is 1 week, but you can change it by clicking and selecting other options. Click "Share Now" to publish. The voting results will be updated in real-time as people vote. To view the results, you need to vote on the vote yourself or wait until the vote expires.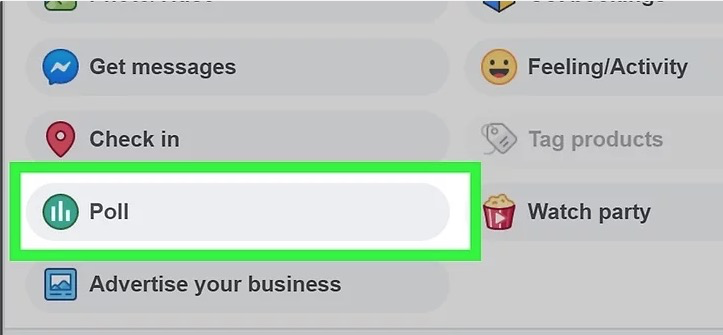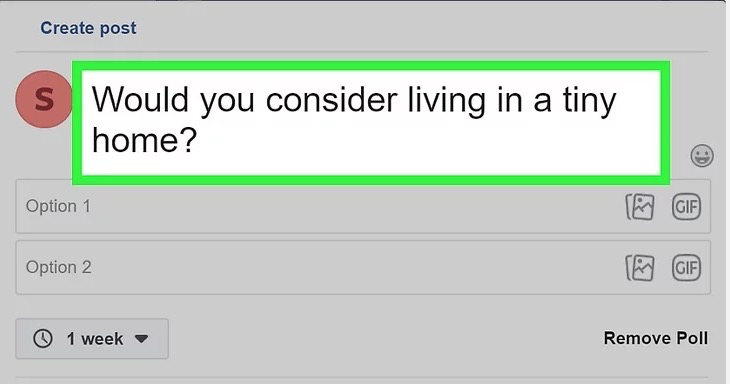 Third-party survey tools:
To obtain efficient survey data quickly, we need a perfect survey tool. There are three commonly used tools here, all of which can customize survey question and answer styles. Here are three more tools to help advertisers need to generate survey links.
GoSurvey is an offline survey application tool that allows users to collect data without the Internet. Users collect data using an iPad, iPhone, and Android devices. The collected data is safely stored in the device and can be automatically synchronized when an internet connection is available to ensure that no data is lost. The software allows users to collect data anytime and anywhere, thereby providing a smooth survey experience.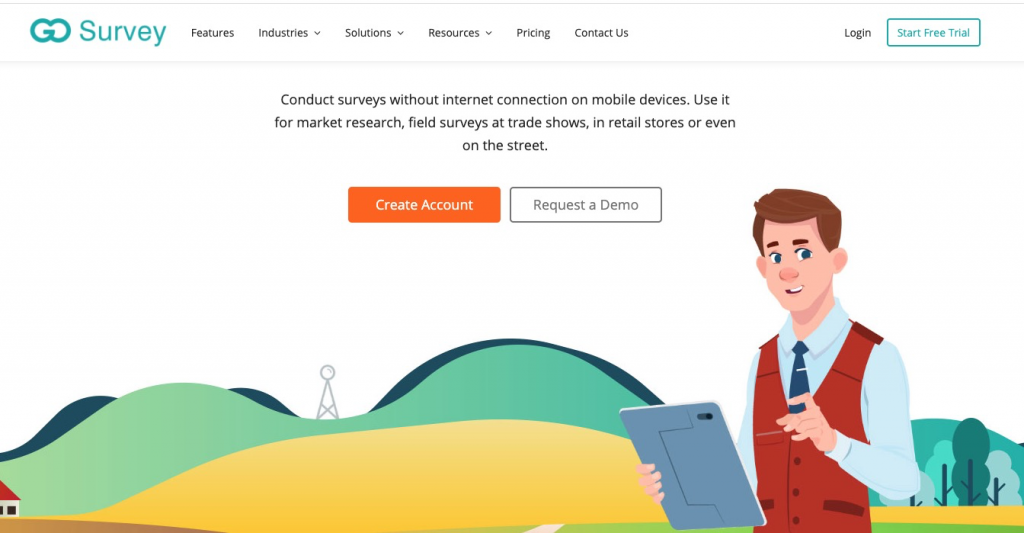 SimpleSurvey is a cloud-based data collection and analysis software. It can easily create and deploy your online surveys, forms, questionnaires, polls, and other data collection applications. Users choose from various question types, advanced logic options, design templates, etc. Using SimpleSurvey's real-time response reporting tool, you can instantly access your results online and generate various public and private reports in different formats. Generate summary reports, graphs, cross-tabs, and interview tables. Export the response database to Excel, CSV, SPSS, and other formats.
SimpleSurvey also provides multi-language support and customization services. You can set up unique domain links and survey styles for your brand. Its function is very powerful, online design survey questions, front-end collection of data, back-end real-time generation of forms, one tool can be completed.

To create a survey with a Facebook ad, there are many small details that we need to optimize. Only by working hard to complete every detail can we impress users and obtain real and effective survey data.
When creating and optimizing Facebook survey ads, we can use a more effective basis to complete, such as BigSpy, an ad spy basis, which can help us learn better advertising ideas and target similar advertising groups. A good tool helps us create surveys better!