【ECOM SPY】New feature to find ads of winning product – BigSpy

In May 2021, we launched the eCom spy function, so what features will be used to help your e-commerce operation?
Shopify Ads
The analysis of Ads
1. Shopify Ads
Provide you with the advertising of Shopify seller in common channels. So you can monitor the growth trend of Shopify platform in real time.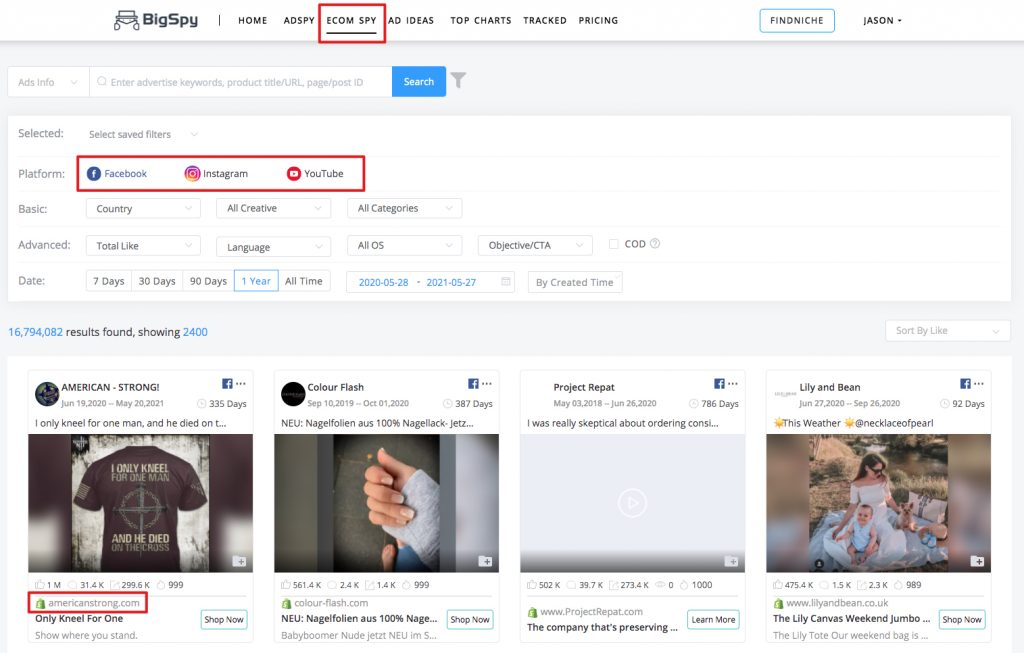 What can you do on the list page?
You can find the advertisement of a shopify store through this function.
Monitor the latest e-commerce advertisements and find their niche products step by step.
Monitor the ad placement of a shopify product.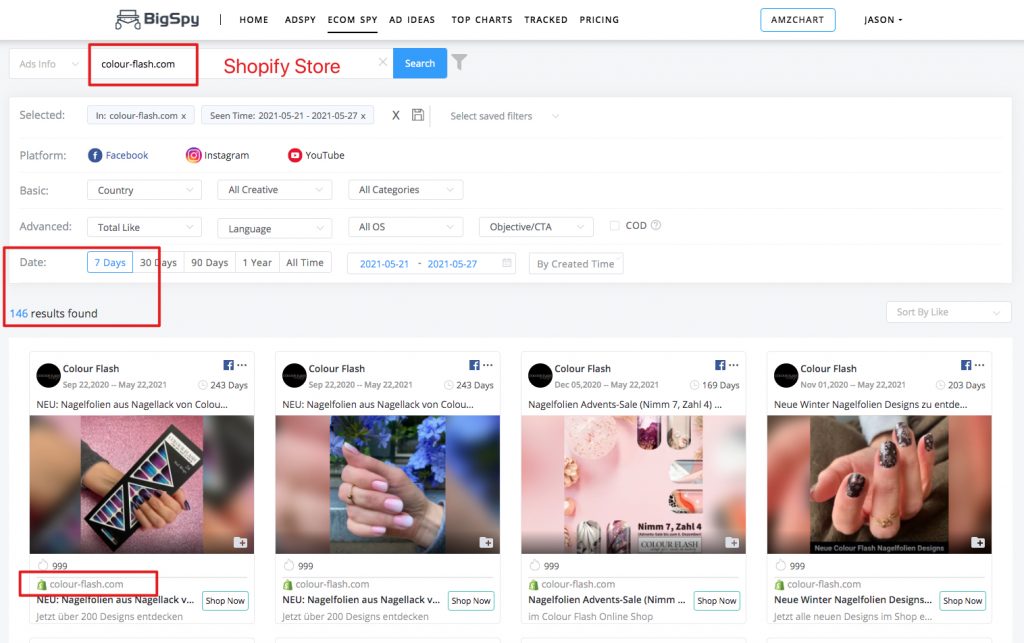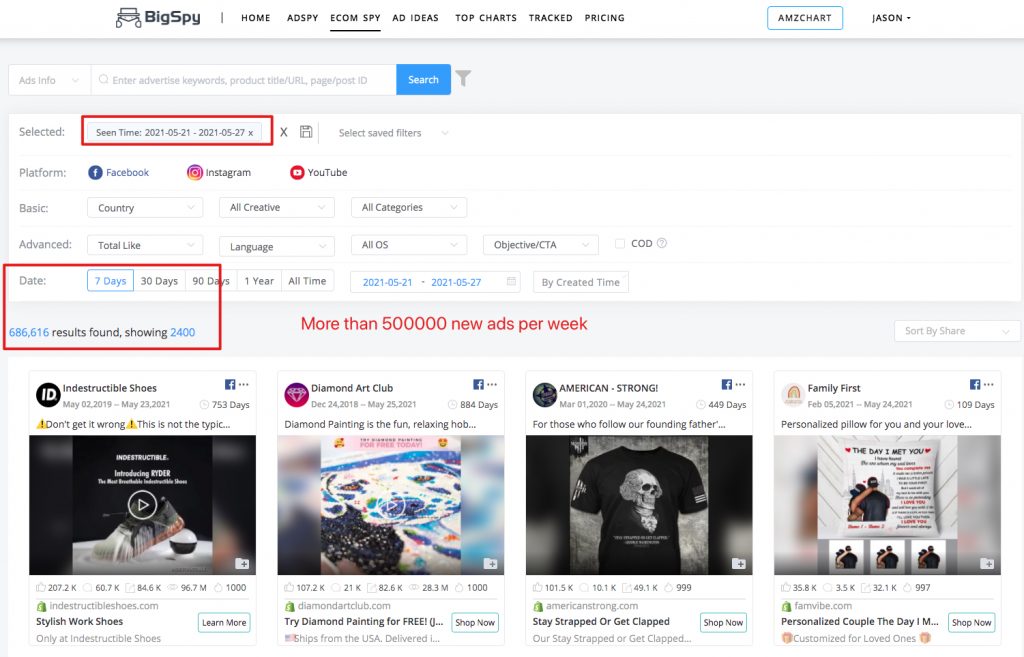 2, The analysis of Ads
The details page of the advertisement provides you with the analysis of multiple intelligence data, including commodity analysis, store analysis, profit analysis and advertisement audience analysis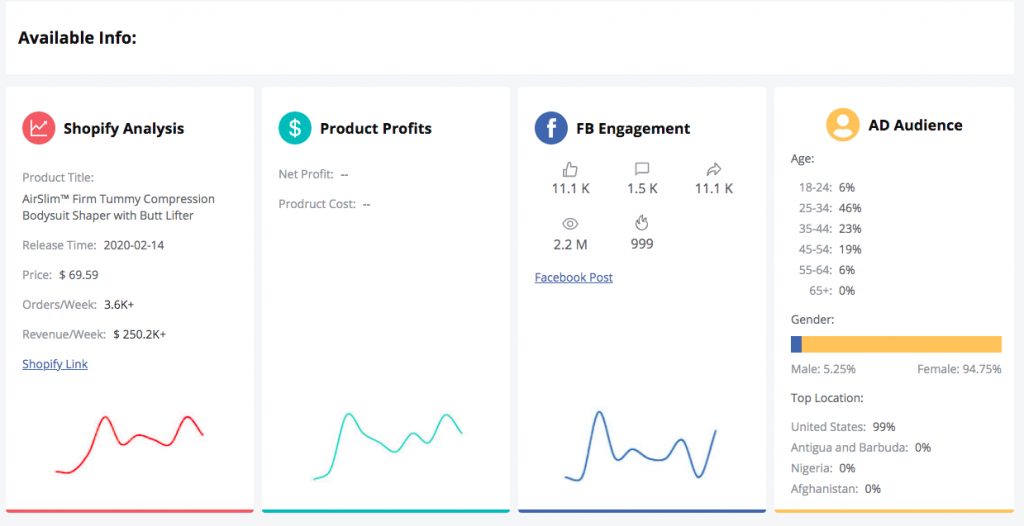 That's all of the new function of ECOM SPY. Experience this new feature now!
The follow-up will still be optimized. Let's look forward to it~