How to Choose Facebook Advertising Campaign Objectives?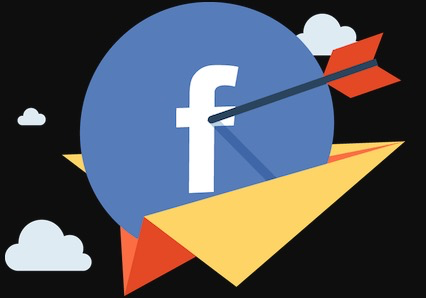 When creating a Facebook ad, every time we create a new Campaign, we need to choose your objective, What's your marketing objective? To choose the right marketing goal, which is what you choose to advertise, whether it is click, exposure, or conversion.
Facebook Advertising Goals have the Following Categories:
1. Awareness: The top of the marketing funnel, raising awareness, familiar with the face
Brand awareness: Promote to users who are more likely to spend more time browsing your ads
Local Awareness: Use local awareness to reach people near your company.
Reach: Promote to as many users as possible
2. Consideration: The middle layer of the marketing funnel to increase participation
Traffic: Promote to users who are more likely to visit their target location (website, etc.)
Engagement: Promote to users who are more likely to interact, including likes, comments, sharing, event responses, etc.
App installs: Promote to users who are more likely to install apps
Video views: Promote to users who are more likely to watch videos
Lead generation: Collecting lead information to interested users
Messages: Attract more users to contact you via Messenger
3. Conversion: The bottom of the marketing funnel to increase conversions
Conversions: Promote to users who are more likely to convert, including actions added to the shopping cart, etc.
Catalog sales: Automatic display of catalog items based on the target audience
Store visits: Promote multiple stores to surrounding users
The marketing objectives are mainly divided into three major blocks, brand awareness, purchase intention, and action transformation. The following are divided into different modules to choose from. Therefore, before placing an advertisement, what is the purpose of setting up the campaign? Because different marketing targets are chosen, the corresponding optimization methods are different. Only when the purpose of clear delivery is confirmed, can the corresponding optimization be performed.
What's the Difference Between these Advertising Objectives?
How do you choose these advertising objectives?
Generally used in large enterprises, pure brand promotion, attracting users and attracting users' attention.
The purpose of reach is to show ads to more people.
The need to use reach: When our advertising target audience has a small base, to expand the population base, reach is a good choice.
If Facebook's audience has a small target audience, the likely result is that the same person sees your ad multiple times. When users see the same advertisement multiple times, it will cause advertisement fatigue, which not only increases the burden on users, but also is not good for advertisers. It is also a waste of money, so it is necessary to use reach to expand the crowd.
Let people enter your website through Facebook ads.
For example, some seminars, more readable websites, etc., use traffic to attract users. When using the "traffic" marketing target, you must use cta.
Engagement is a goal that many people choose. When you have a well-performing post, you can use Engagement to attract more users with a good post.
Engagement includes users who like, like, and share a lot of posts.
Ppe's bid is very low, for example, 1 pound a day, so it is necessary to use a small amount of money to maintain those who care about you and like you.
App installs is mainly used to promote apps and games.
Used to promote video playback, if you have a wonderful video to share with others, you can use Video views, for example, Huawei launched a 5g promotional video, using Video views, achieved good publicity, and video The cost of viewing is very low, and it is only £1 for a thousand promotion.
Lead generation means that as long as someone clicks on your ad, Facebook will automatically submit the user's contact information to the sponsor's advertising form, and the sponsor can get your contact information. The bad thing is that the user is not clear. The purchase intention and their contact details may have expired.
Messages means that users can directly talk through emails in advertisements. This is generally used by service companies to answer user questions and retain customers.
Conversions, this is a lot of people choose to use, most e-commerce use Conversions, adding a shopping cart is an important reference data.
Catalog sales, automatically display catalog items based on the target audience
Catalog sales is a remarketing technique that shows people your specific catalog if someone follows your store.
Store visits, which promotes a number of branches to surrounding users, and is generally available to people who have multiple locations in the local area.
What Tools are Available to Help Select Facebook Advertising Objectives?
With all that said, you're still trying to figure out which objective is the best one for you. One of my favorite tools, free facebook ad spy tool, Bigspy, is a tool that allows you to view your Facebook ads.
Bigspy is currently the largest AD data store on the market, helping us analyze specific information such as various AD types, AD users, and AD running time. Bigspy can not only view all the ads on Facebook, but also find the content of the ads and conduct AD analysis.