Facebook Affiliate Elementary Guide: Start Facebook Affiliate Marketing
Affiliate marketing started with Amazon promotion in 1996, when tens of thousands of websites benefited from it. Affiliate marketing has developed to the present, the model has matured. If you want a faster way to open Affiliate, then Facebook must be the best choice. Because Facebook is the world's largest social media, more than 2 billion people have chosen to join Facebook, and according to statistics, on average, each person spends more than an hour on social media every day. For various reasons, Facebook is the best Affiliate drainage method.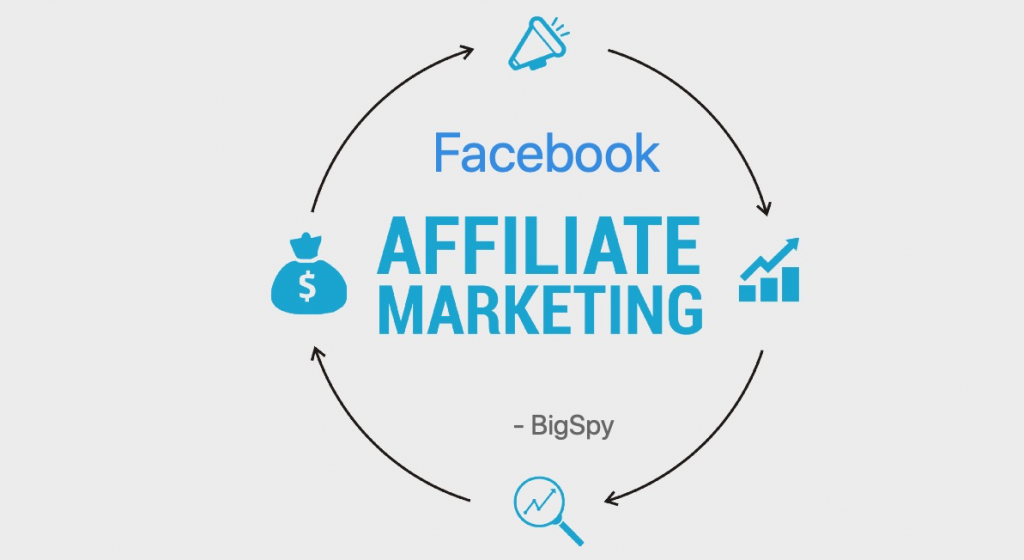 Ways to get affiliate success on Facebook:
The relationship between Facebook and Affiliate has shown that contemporary people's lives are inseparable from social media. Therefore, for marketing, social media has also been extended to become an indispensable platform for e-commerce marketing. Among them, Facebook Page has the most The number of users plays a pivotal role in operations. The first step in all Facebook marketing plans is to establish a Facebook Page. But how do you manage your Facebook Page to create greater revenue?
Optimize Facebook Page
1. Facebook page SEO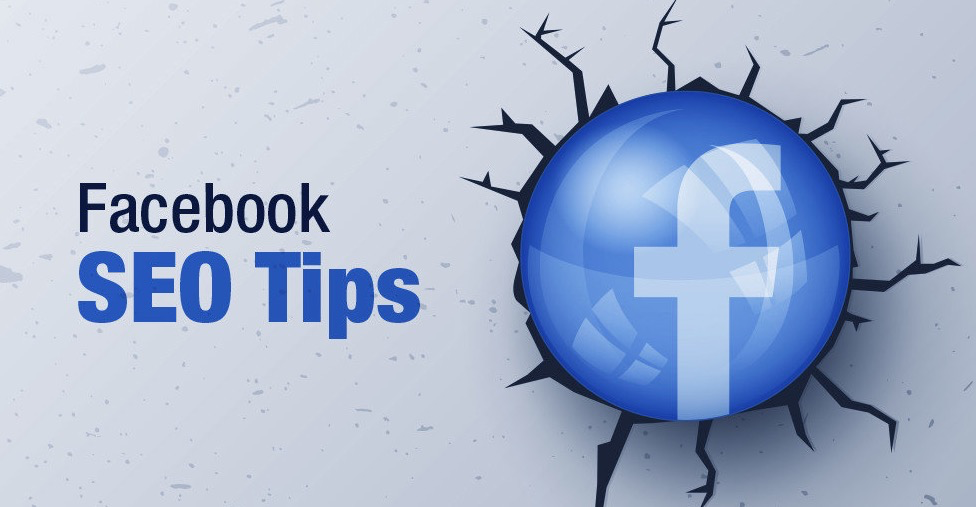 If you are running a Facebook Page in a professional field, or if you have not built a website, but want to rely on Facebook to get natural search traffic, then you can consider using SEO techniques to optimize the page in the initial stage of creating a Facebook Page. Let Facebook page participate in ranking in google keywords, and attract more traffic by improving ranking. When improving your Facebook Page SEO skills, you can layout the following aspects:
Choose the right page name: Choose keywords to be optimized according to the product, and then place the important keywords in the Facebook Page name.
Use keywords strategically on your Facebook page: When posting, you can incorporate keywords into the content, allowing Google and users to find it more quickly and easily.
Build Backlink for Facebook Page: Backlink can help Facebook page quickly accumulate weight, improve keyword ranking, and attract more potential users.
2. Use tags:
Tags are a major feature of social media. After adding tags, users can click on the tags to view your posts. This is the best way to increase the exposure of your posts. So putting appropriate tags in your posts will not only allow users to understand your content better, but also help increase post-exposure.
3. Add a call to action:
In order to meet the needs of different fan pages, Facebook has also added a variety of call to action buttons. You can choose several pre-designed CTAs to place on your page, or link to your own e-commerce website.
4. Sticky posts:
Sticky articles are the most powerful propaganda. You can put the posts on top according to the sales concept of each season or every special event, festival sales, etc. so that users can see the most important information at a glance. If there are no special events, you can put on the top posts special offers Or information that users want to know.
5. Use video:
Facebook's support for videos has been increasing, so when posting, you can add some video introductions to get more exposure and display.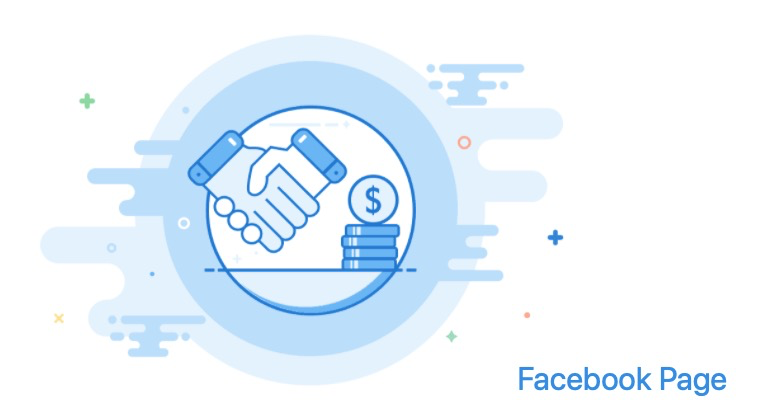 The above 5 methods can help you to better operate Facebook Page. For Affiliates who want to drain traffic for free and reduce early-stage advertising investment, optimizing Facebook Page is the easiest way.
Create a Facebook Group
It is very simple to create a group on Facebook. Click the "+" in the upper right corner of the Facebook page to create it. Select "group" in the drop-down menu to start creating a Facebook Group.
Facebook group permissions are divided into 3 categories, Public, Private and visible, Private, and hidden. Most administrators set the group permissions to Private and visible, so that the group's posts can be displayed in the group member's message list, and the group's users are not open to the public. It can be said that both the group member's information and the post are guaranteed Of exposure.
When operating Facebook Group to attract traffic, you can start to optimize Facebook Group from the following aspects:
Don't repeat the content of Facebook Page to Facebook Group, and ensure the uniqueness of Facebook group content.
Establish a clear code of conduct, such as not allowing users to release advertising information at will, and create a friendly and harmonious speaking environment.
Although our original intention of creating this Group is to sell products, we should not expose our purpose too much. Before selling products, we must provide users with useful value.
After running the Facebook group, it will be a continuous way to sell Affiliate products.
The difference between a Facebook page and Facebook group:
Facebook page is a way to spread the brand, let more users recognize you. On the Facebook page, brands are mainly used to promote their opinions and express their opinions.
The Facebook group is generally used by experienced users for in-depth internal discussions. Here, users will have a deeper understanding of the brand and products, and they will be your most loyal customers.
Both Facebook page and Facebook group are effective Affiliate marketing methods, and they are irreplaceable and complementary.
Use Facebook Shops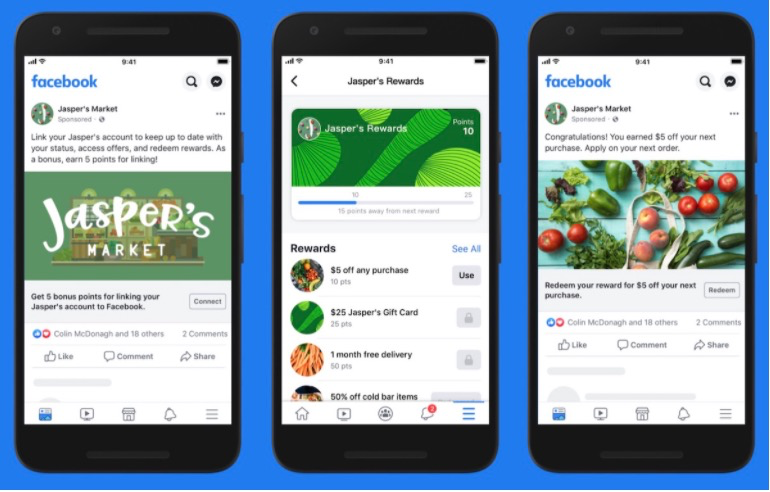 Facebook launched the Facebook shops function in May this year, allowing businesses to establish their own shops on Facebook and Instagram, and users can directly complete the process of purchase and checkout in Facebook shops. This move means that Facebook officially enters the field of the electronic morning.
Facebook shops are of great significance to businesses. The bridge between social networking sites and e-commerce platforms has established links. For users who previously relied on communities to attract traffic to the site, a conversion step is now omitted and products are promoted on Facebook. It will be even more beneficial. From the time the user sees the product to the purchase order, the journey will be smooth, greatly improving the user's shopping experience.
For merchants, the Facebook store makes online sales easy, and merchants can design their own websites based on brand characteristics.
Custom Facebook shops are free and easy to operate, so in 2020, Facebook shops are one of the marketing methods that Affiliate marketing should not miss.
Facebook Ad Promotion
Whether it is Facebook Page, Facebook Group, or Facebook Shops, they all need meticulous operations to achieve a good drainage effect. And Facebook Ad can quickly test the quality of the product, and achieve a better way to promote the drainage effect. For Affiliate, if you want to sell products quickly and get commissions, then Facebook Ad is the best choice. In addition, if you want to ensure effective Affiliate effects, the Affiliate spy tool also needs to be used, because a good spy tool can help you select products, find advertising materials, and find the precise audience and time.
Affiliate selection for success with Facebook Ad
If you want a successful selection, you must first choose the appropriate affiliate spy tool. I usually use BigSpy. When you first started affiliate marketing, product selection was the most troublesome. How to find successful affiliate selection cases on BigSpy?
Open the "adspy" section of BigSpy, find Affiliate Networks, select the Affiliate intermediary platform that you are familiar with, and then you can see affiliate ads on Facebook.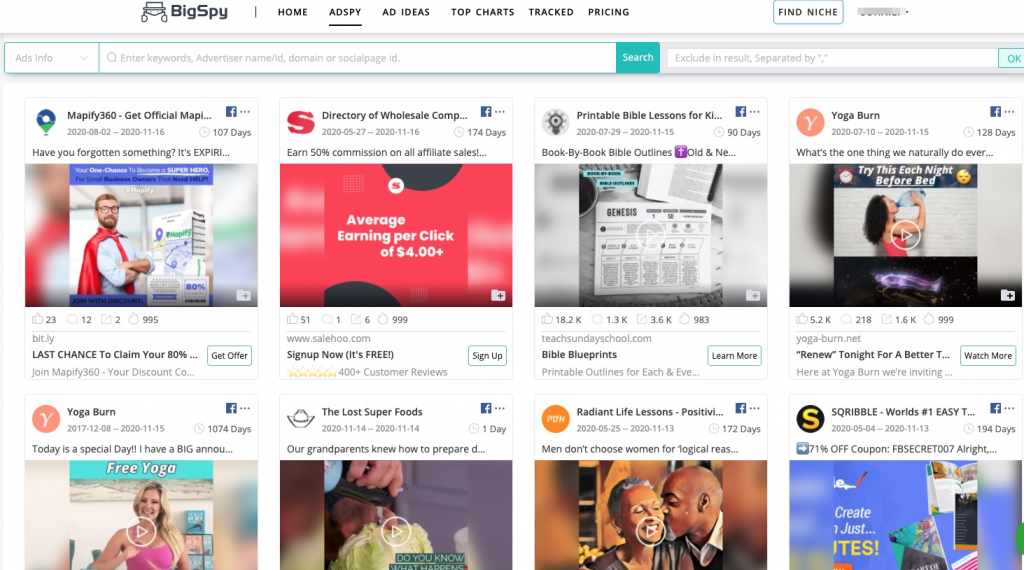 Seeing so many successful products on BigSpy, how should I choose? We can consider the following aspects:
Choose those products with a high customer unit price ratio, that is, there is a relatively high premium space
Choose products that do not need to cultivate users
Try to choose just-needed products
Try to choose products that are less affected by seasonality
Sustainable products
There are a series of products that can be extended
Upgrade advertising creative
Before creating a Facebook ad creative, we must first understand the Facebook rules. Facebook does not allow direct addition of affiliate links, so advertisers must sell products through landing pages, or other similar pages, and cannot directly add tracking links.
Under strict policies, we can find that Affiliate's Facebook advertising creativity is extremely important. So we must upgrade the Facebook advertising creative.
In addition, before creating advertising ideas, what advertisers need to do is to understand the audience of the product, and then make advertising ideas and advertising copy based on the audience.
If you still have doubts about Facebook ads, you can use the spy tool to see if your competitors have successfully promoted their products. Check out how successful advertising ideas are designed. We search for the product name on BigSpy, and then sort by the number of likes, we can see how the most popular advertising ideas are designed. Learning excellent advertising cases can help advertisers reduce testing time, reduce advertising costs, and improve advertising conversions.