Ad Tracker Online And Ad Tracking Methods
Ad serving is not just about setting up creatives to specific user groups. Ad tracking and ad analysis are important skills in advertising marketing. Ad tracking is the premise of advertising data analysis. There are multiple ad tracking methods and third-party online ad trackers to help users track data.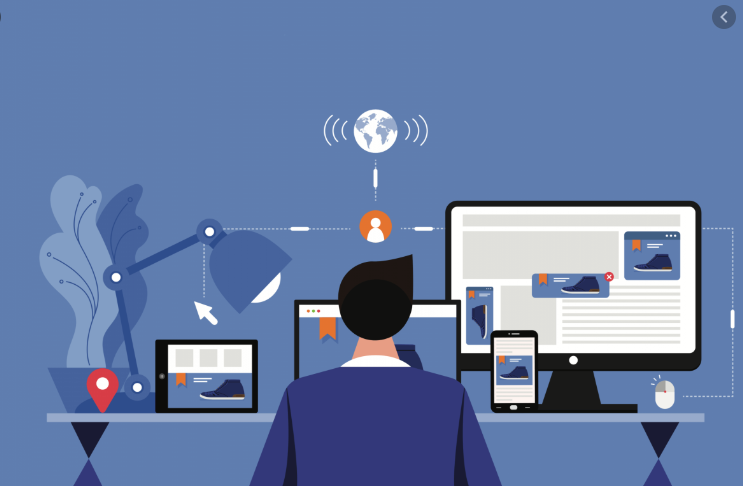 Advertising Tracking Methods
Cookies
Cookies are data that some websites store on a user's local terminal in order to identify the user. Technology companies use cookies to precisely identify a person's interests, hobbies, and needs, so as to launch special advertisements for different users and earn the largest advertising profits. Commonly used redirect ads are implemented using this technology. Advertisers re-run ads to people who have clicked on them.
What's happening with cookies: Third-party cookies are still working in Google's Chrome browser and Android. But Apple has disabled third-party cookies on the iPhone. Therefore, for the PC side, third-party cookies are effective, but the effectiveness of the cookie on the mobile side is degrading.
Problems with cookies:
Cookies are not secure. Some hackers use cookies to obtain user information.
Cookies can only store data from one browser. Data is not interoperable and has limitations.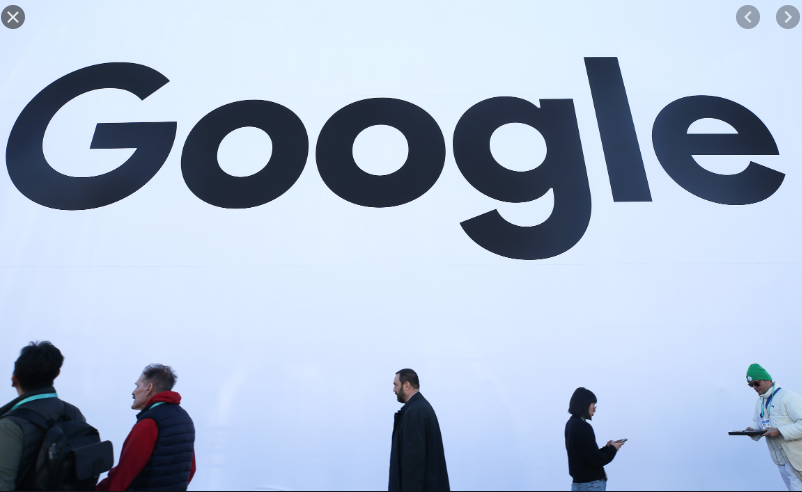 UTM parameter advertising source tracking data
UTM parameter is the abbreviation of the Urchin Tracking Module (UTM). GA uses UTM to track created activities. Now it has been used by the industry to uniformly track traffic sources.
UTM parameters can be set by themselves to track the source of the ad, the medium of the ad, the name of the ad and the keywords of the ad. It is flexible and we usually set it up like this:
| | | |
| --- | --- | --- |
| Parameter | Name | Example |
| utm_sourse | Advertising channels | Identify advertising channels, e.g. Facebook, Google |
| utm_medium | Advertising medium | Sign advertising medium, specific form, e.g. CPC, email |
| utm_campaign | Ad name | Identify specific promotions, e.g. Valentine's Day |
| utm_content | Advertising content | Identify content-targeted ads, e.g. instructions for use, offers |
| utm_term | Advertising keywords | Identify advertising keywords, e.g. promotions, or paid search keywords |
Using UTM parameters, users can do:
Which traffic channel works well
How is the conversion effect
Crowd response
ROI report
Set up tracking code
GA: Google Analytics is a commonly used advertising tracking and analysis tool. You only need to add a line of tracking code to your website to track advertising channels, advertising crowds, and advertising conversions.
Facebook Pixel: After installing Facebook Pixel, when you want to do Facebook advertising marketing activities, it can help you find the most effective advertising, build a similar advertising audience, automatically establish an audience for the visitors who once again locked the site, advertising audience insight report. Facebook pixels efficiently help you better place Facebook ads.
Other ad tracking methods
Facebook already has 2 billion users, and millions of advertisers choose to advertise on Facebook. Now Facebook has a mature way to track advertising data. Facebook also uses this mature advertising system to generate more advertising revenue.
Facebook analyzes the usage data of 2 billion user groups every day. These data include detailed information about the user's age, gender, hobbies, country, occupation, and physical status. Facebook relies on user data saved after logging in to an account, and it uses this data to push targeted ads to different users.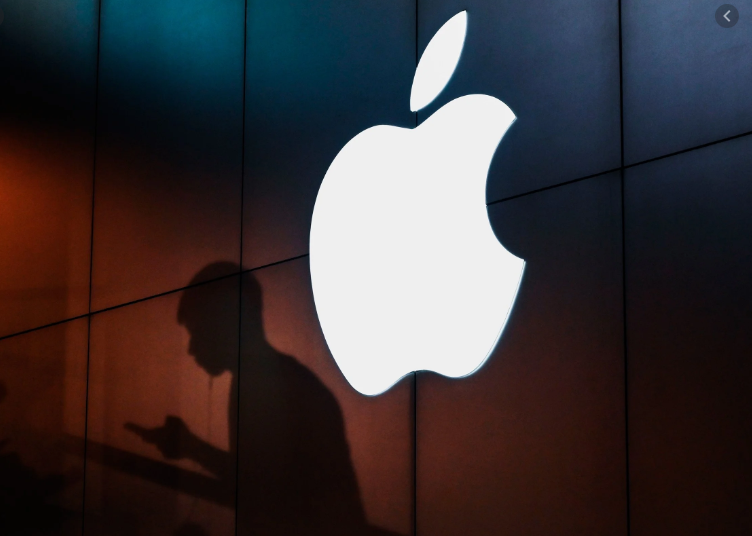 Google has its own Android phone operating system and browser. It obtains user data from multiple channels, and Google can recommend ads to suitable users.
Ad tracker online:3 Tools for tracking Competitor ads
BigSpy
BigSpy has 160 million ad inventory and is currently the largest ad database. It can track competitor ads in more than 40 countries, 6 social media and 7 affiliate networks. BigSpy supports keyword search, 14 advanced filtering methods and 5 sorting methods to help users find competitors' ads. Then, BigSpy provides an ad tracking service for each ad, which performs ad tracking from multiple aspects such as advertising time, advertising content, advertising crowd, and advertising data.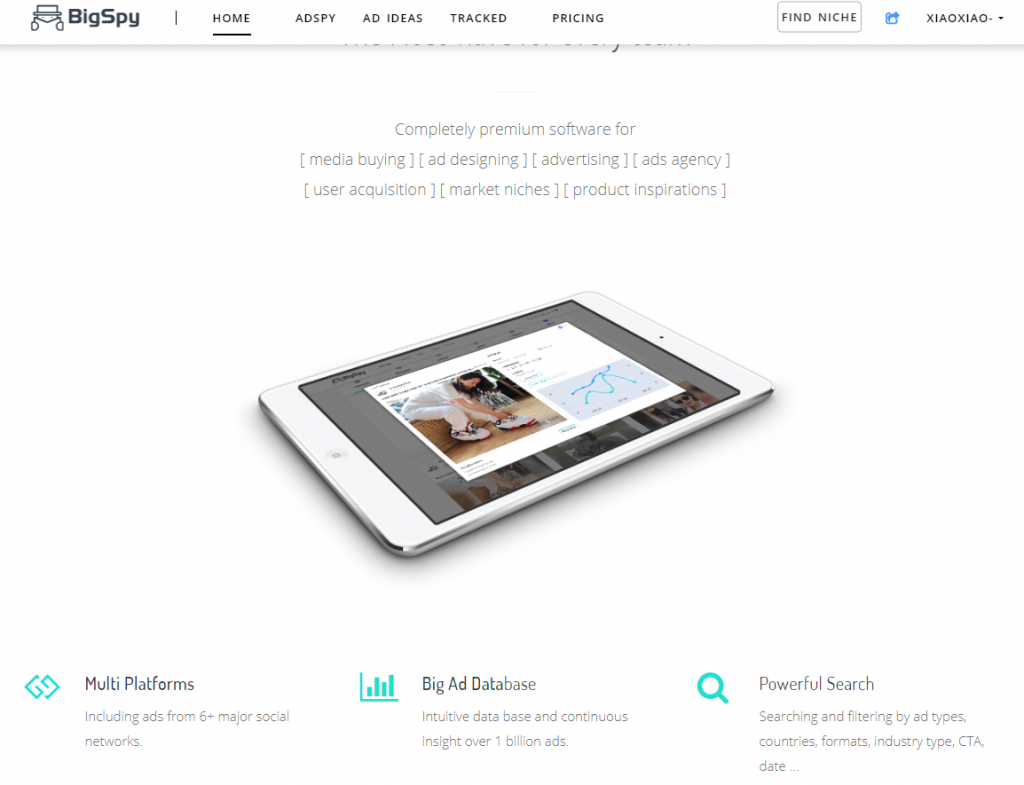 commercial time
BigSpy keeps track of when each ad is delivered. BigSpy can track the number of days the ad is delivered and the specific date of the ad.
Advertising content
BigSpy can track the advertisement ideas, such as the advertiser, headline, and content of each advertisement. BigSpy tracks the performance of each idea in detail.
BigSpy tracks the creative of each ad, and BigSpy can download creatives.
BigSpy tracked the landing page of the ad, and checked the design of the landing page through the link of the landing page of the ad.
Advertising crowd
BigSpy tracks crowd information for each ad, including some characteristics of the crowd. For example: age, gender, country, region.
BigSpy divides the age group of the crowd into 6 segments, and displays the specific distribution of the age of the advertising crowd in the form of a chart.
Gender, country and region information of other groups are also clearly displayed.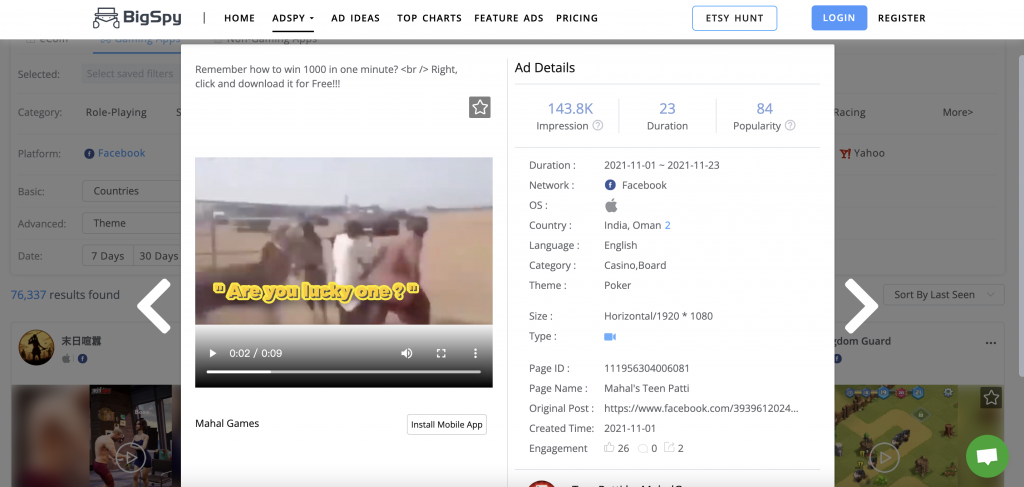 Ad likes
BigSpy tracks user response for an ad for 90 days. So, click on the specific information of each advertisement, you can see the trends of the three data of the ad like, share, and comment. In addition, BigSpy also launched featured ads and people tracked.
Platform: Facebook, Instagram, AdMob, Twitter, Pinterest, Yahoo
Pricing: free, $ 9 (Basic), $ 99 (PRO)
Adlibrary Helper
Adlibrary Helper is a Facebook ad search tool. Before using the Adlibrary Helper, you need to install the extension according to Google chrome. After installing the extension, open any web page, click the Library Helper icon, and you can use this tool. Enter any keyword in the Adlibrary Helper search box, you can view all the advertising data related to this keyword.
Adlibrary Helper has three filtering methods, which are advertising platform, advertising time and advertising order. After finding a competitor's ad, click on the ad details, you can see the specific information of the ad, including: all the ad content in the campaign, the current status of each ad, the number of views and the amount of money spent. After we bookmark a certain advertisement, we can directly click the bookmark on the homepage to enter the advertisement details page, no longer need to search through.
Platform: Facebook
Pricing: free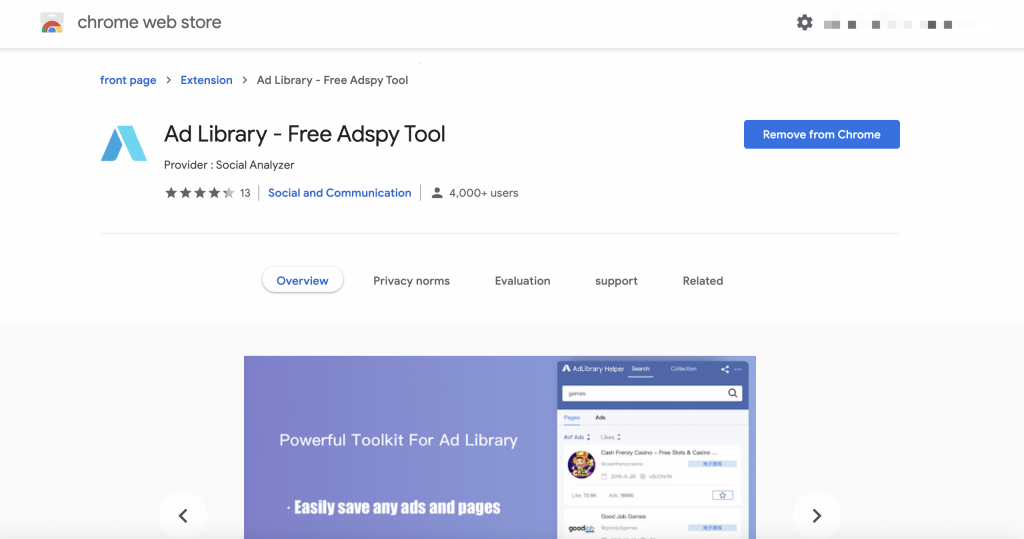 SocialPata
SocialPata is an advertising intelligence tool for medium and large enterprises. SocialPata can track data for 5 million advertisers in 45 countries, 68 member networks. It can not only track advertising dynamics, but also predict advertising trends and analyze industry dynamics.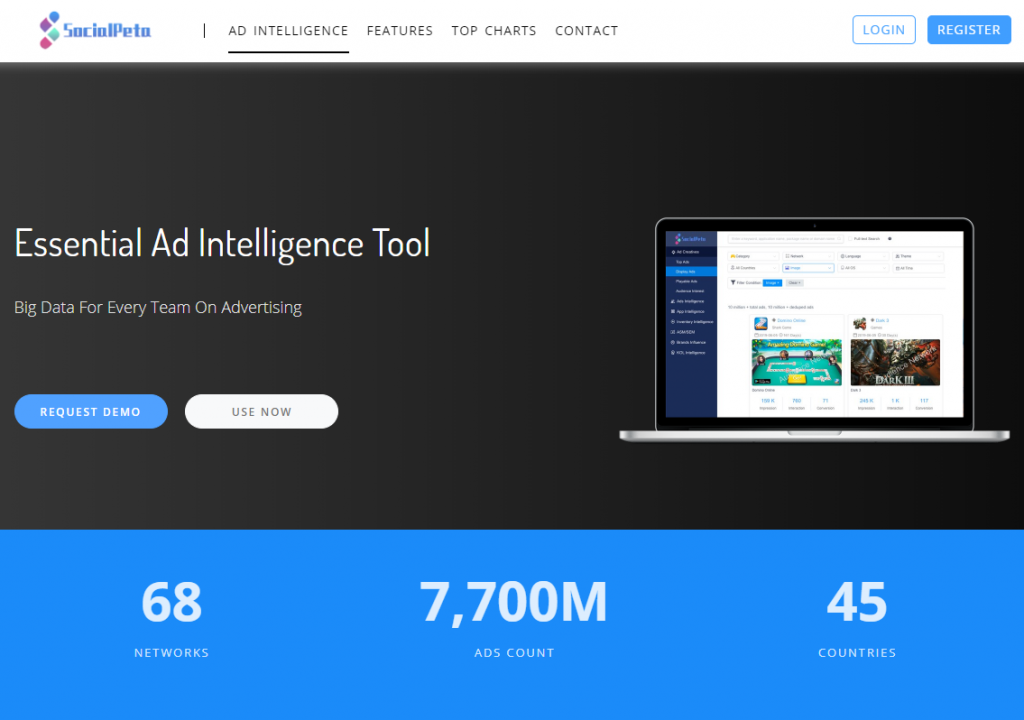 Track and optimize your advertising audience:
SocialPata tracks competitors' advertising audiences, find accurate audience user portraits, and develops comprehensive delivery strategies. And track audience keywords to increase impressions. Engage potential audiences and get inspiration faster to attract potential audiences and increase the value of ad conversions.
Ad Cost tracking and optimization:
SocialPata tracks advertising data for more than one year, analyzes the cost of each campaign, and calculates the most reasonable high cost and clickthrough rate. Analyze global advertising costs and trends, find market gaps and opportunities, and constantly update your marketing strategy.
SocialPata has a history of 4 years, serving the former million companies in the world, providing them with a variety of services related to advertising marketing, and constantly accumulating experience, updating new features to satisfy users.
The above is an introduction to advertising tracking methods and instructions for using 3 online ad trackers. There are a variety of ad tracking platforms and methods, and using the ad track tool can help users better understand competitors and industry advertising information.