How To Download AD Spy Material?
Recently I visited some communities and found that many people are looking for an ad spy material download tool, which is the ad spy download we often search for. Of course, this is very convenient for us to search for advertising spies, especially if we see high-quality creatives. It can be downloaded, it is more convenient for us to do simple advertising.
At present, we all know that ad spy is a very important spy tool. For a large number of advertisers, there are many such tools, such as: Facebook advertising spy tools, twitter advertising spy tools, and so on.
So what should be done as a network marketing person?
Monitor your competitor's ads, yes, that's it!
In fact, it's important to check the promotional materials currently used by other affiliates. By analyzing how they do the advertising of their products and putting them on those channels, it will help us create a viable marketing strategy and make big money!
Today I will tell you a prefect tool – BigSpy
The main function of this tool is ad spy, which can not only spy on mainstream tools such as Facebook, Twitter, Instagram, but also spy ads for other ads.Tools such as ad copy spy can be used.
For example, I am a boss who sells shoes in China. I want to advertise in the US, but I don't know the Americans' preferences. What should I do? I need to find the advertisers who are on Facebook and then refer to their advertising forms. Make a good ad serving material and then apply this strategy to my product.
First of all: Register an account with BigSpy, then click on the Facebook spy tool page to search for the keyword shoes, then you will see the following page, you can choose the country, image, or video form of the ad as needed.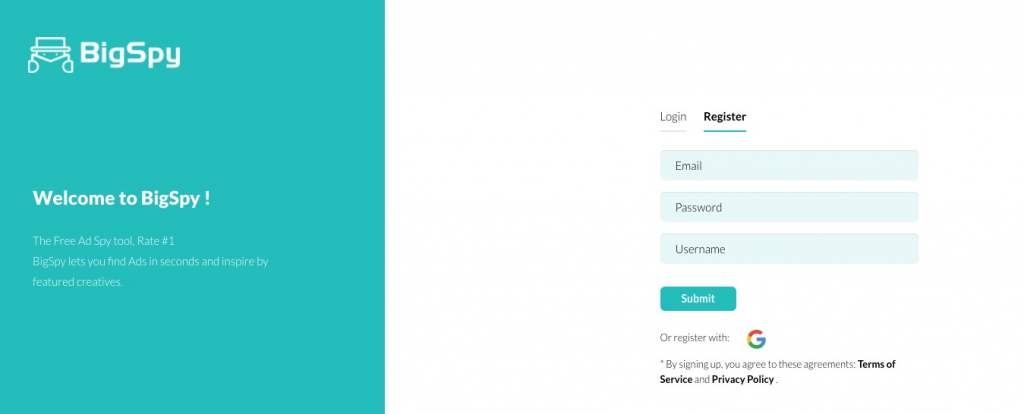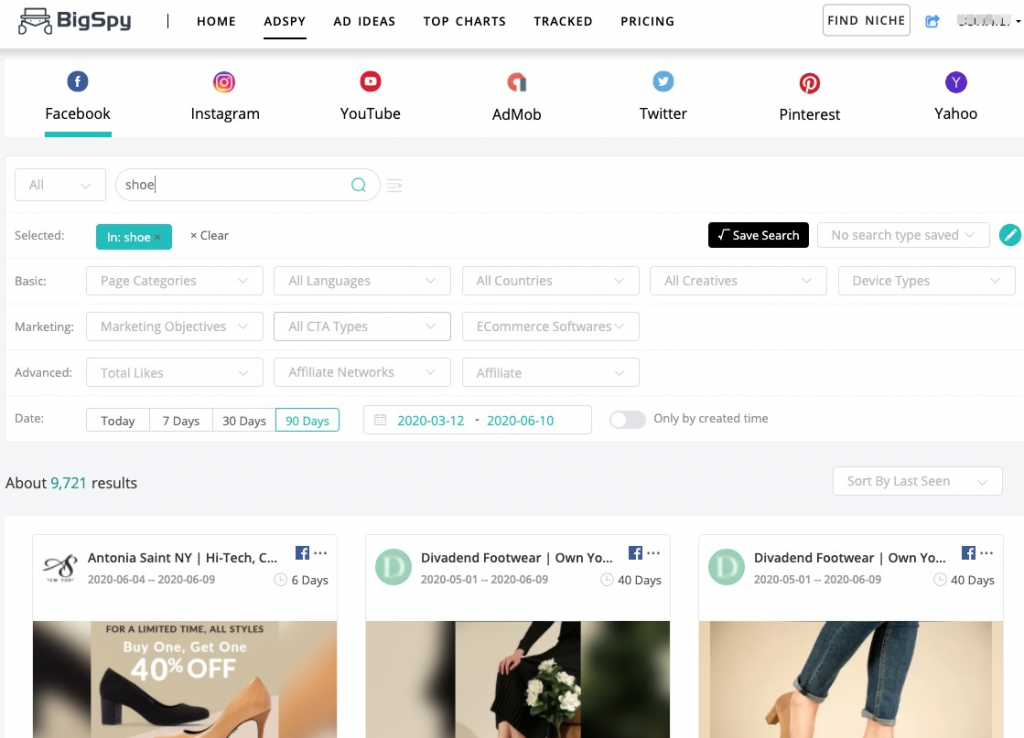 For example, we saw this review, share, and praise a lot of creatives, then we can draw on such creatives.
For your convenience, we can click directly into this ad page and then go to the following page.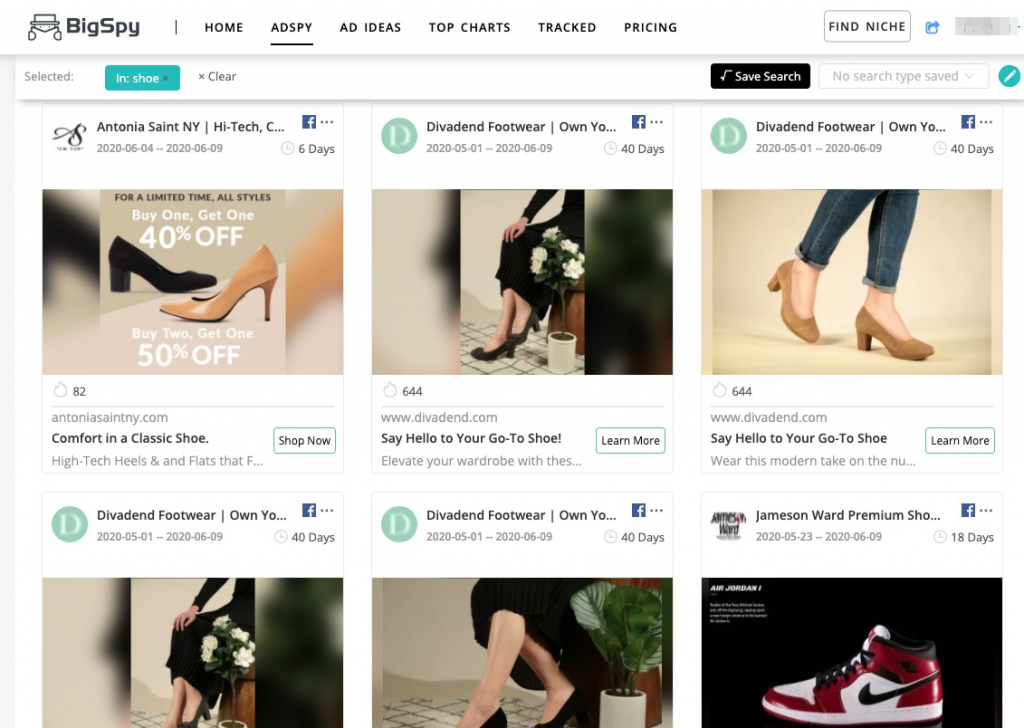 In this picture, we see the URL of this ad promotion, there is also a download button, click to download the material we see, and then modify it, so that we can use as our promotional material, of course, if you feel dissatisfied, or feel that you are copying other people's material ideas, you can make a similar creative.
In addition, BigSpy has a feature called the new feature ads. In this section, you can see very good creative ideas in many industries.
Finally, for ad spy download, we can try different advertising spy tools. As long as we see good creative ideas, we can use tools to download and learn from their creative ideas, and then combine their own products to do the best. Advertising creative placement strategy.