PRODUCT ANNOUNCEMENTS- JANUARY 2021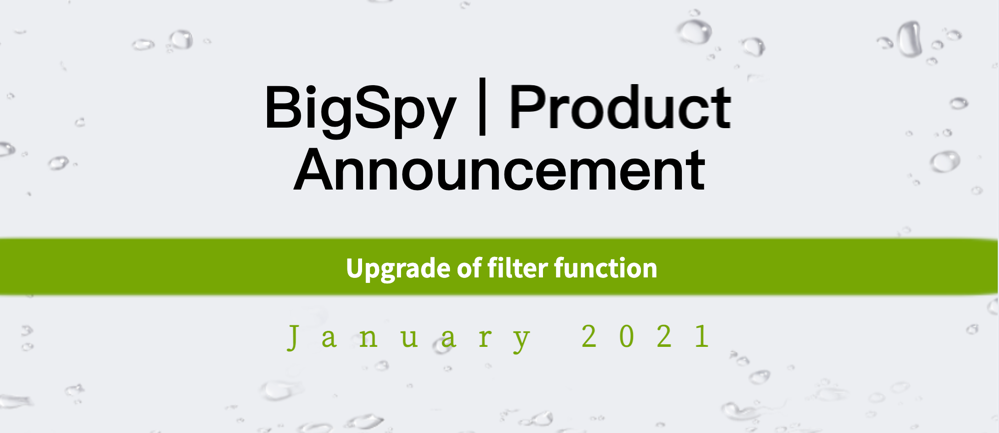 Introducing Filter: Find the Newest Ads With BigSpy's Powerful Filter
BigSpy recently upgraded its search and filtering functions to help you better find advertising opportunities.
Increase the multi-selection function of e-commerce platform, country/language and Objective/CTA, and deleted a few non-essential functions such as Page Category;
The types of Objective and CTA have been added, and integrated upgrades have been carried out, so you can better choose marketing objectives;
Optimized the interface and user experience.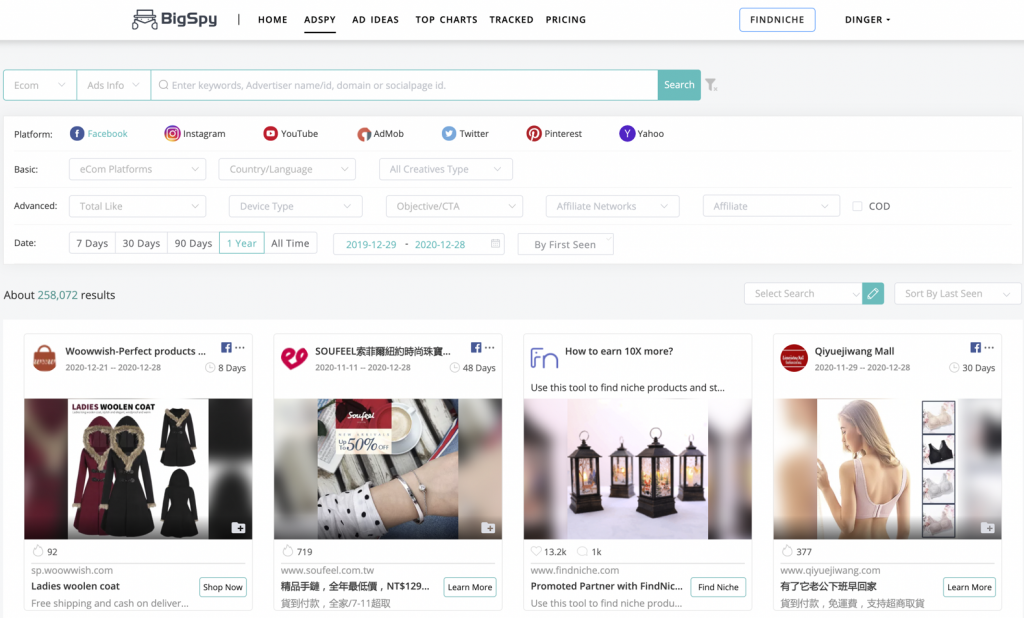 1. Search ads more accurately through different industries and different keyword locations
We have many e-commerce customers, as well as many games and application users. You can switch industry types as needed.
In the search, BigSpy provides 5 keyword position search methods. Ads Info means you can search by entering keywords, Advertiser name/id, domain, or social page id. Ads Text refers to the title and text description of the found advertisement. Advertiser refers to advertiser name, package name, developer, or domain. Finally, you can search for Facebook ads by Page ID and name.

2. E-commerce platforms help e-commerce users find different advertising strategies
The advertising and marketing strategies of different e-commerce platform stores are different. BigSpy supports 12 different e-commerce platform filtering such as Amazon, Aliexpress, DHgatedeng, ebay, etc. Independent e-commerce stores usually use different site building tools. BigSpy supports 6 different e-commerce tools such as Shopify, magento or OpenCart.

3. Country/language support multiple selection
BigSpy supports the selection of countries or languages, as well as multiple selections of countries and languages. Or you can quickly filter by the popular choices provided.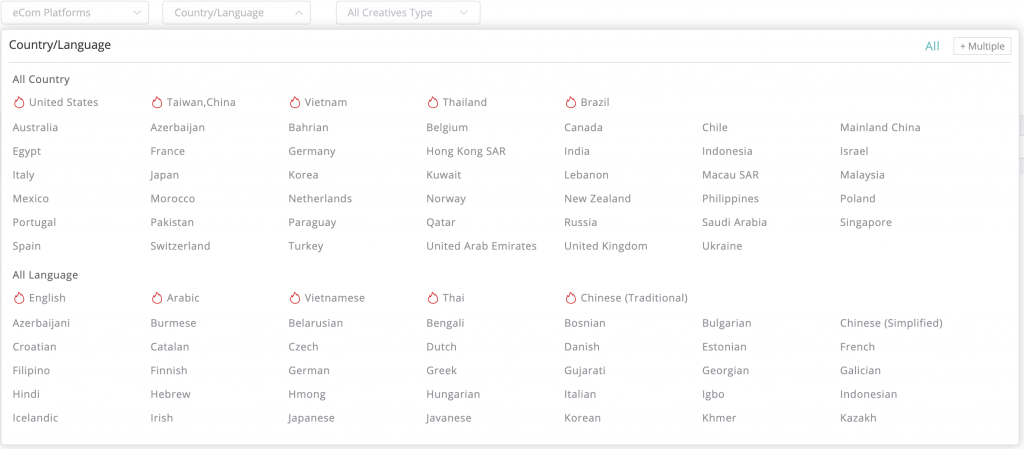 4. Marketing objective is a necessary filter item for you to filter ads
The Facebook network supports the selection of different CTAs and objectives, and different marketing objectives correspond to different CTA types. The user can choose a CTA or multiple CTA, or directly choose the marketing objectives.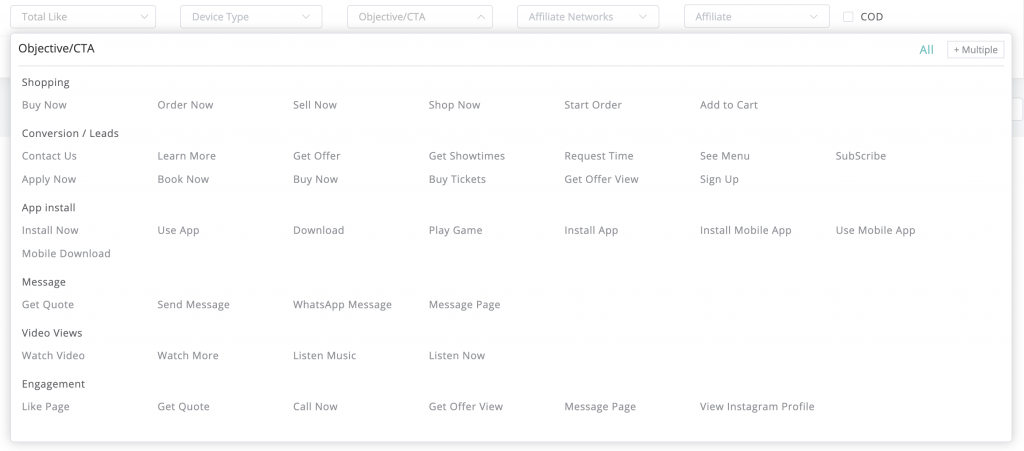 5. Make good use of time settings to discover the latest ads
All advertisements are provided by default according to whether they have been seen during the time period. If you want to view the latest advertisements, you can select the latest time and check By Created Time on Facebook, for other networks, tick By First Seen.


Now you have mastered how to use filters to filter ads better. Start now!
For e-commerce companies to succeed, apart from advertising, product selection is also very important. The best Amazon product selection tool - Amzchart is worth a try.