3 Best Ad Hunter Tools in 2021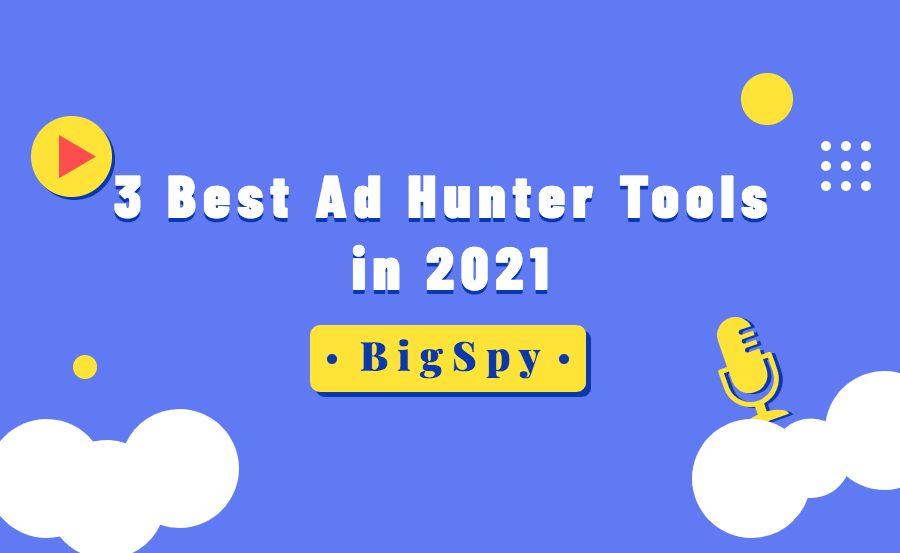 What is ad hunter? Ad hunter is a very popular ad spy tool recently. It can help advertisers find all the ads that run effectively on Facebook's advertising platform.
What is the purpose of collecting all the Facebook ads?
Advertising spy is an important way to study the marketing strategy of competitors. Facebook advertising is an important way for advertisers to market, but there are not many people who can really get a large number of effective users through advertising. In other words, there are very few people who can make very good advertising and marketing cases. In order to reduce the probability of advertising and marketing failure, we often need to get some data and inspiration from competitors. Not only its advertising creativity, perhaps their advertising effects will also be a good reference. This article will introduce three effective ad hunter tools to help you quickly obtain competitor advertising information.
#1 Ad Hunter - Bigspy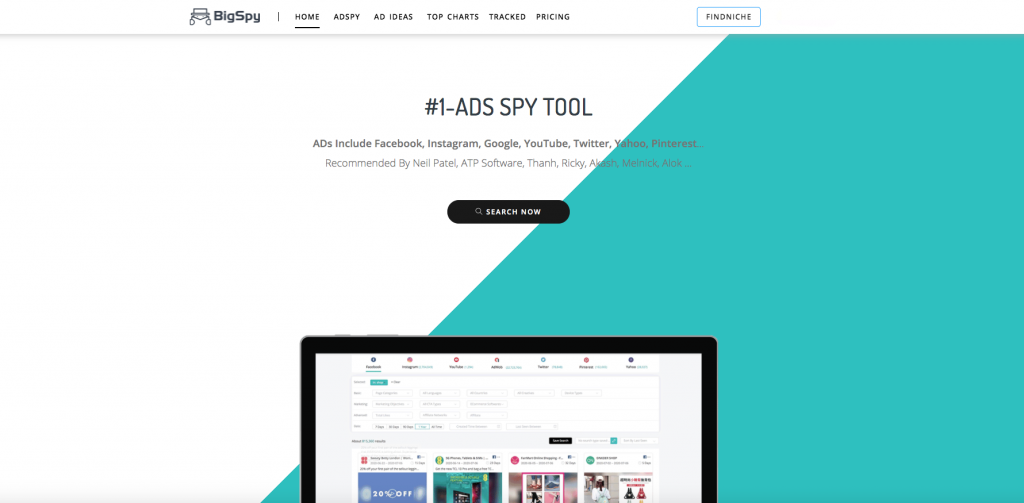 Bigspy is an indispensable advertising creative tool for every team, it can be used for advertising and e-commerce spying. BigSpy has a total of 1 billion advertising databases. On BigSpy, advertisers can search and filter to find any ads you need. And you can also analyze the advertising strategies of competitors by analyzing advertising data.
Bigspy has the following functions:
View advertising cases in e-commerce, games, apps and other industries
Discover the ideas with the most likes and comments
Download creative
Looking for creative inspiration
Check out competitors' advertising strategies
Track competitors' advertising channels, launch time, audience, geographic location, etc.
Get a list of the best ad copy
Find a niche market and Shopify advertising case study
Track your favorite advertising data changes
In addition to the functions mentioned above, Bigspy also supports data spying on 7 platforms: Facebook, Twitter, Google, Pinterest, Instagram, Yahoo and YouTube. This covers almost all the best advertising platforms, Bigspy can easily help you surpass your competitors.
#2 Ad Hunter - AdLibrary Helper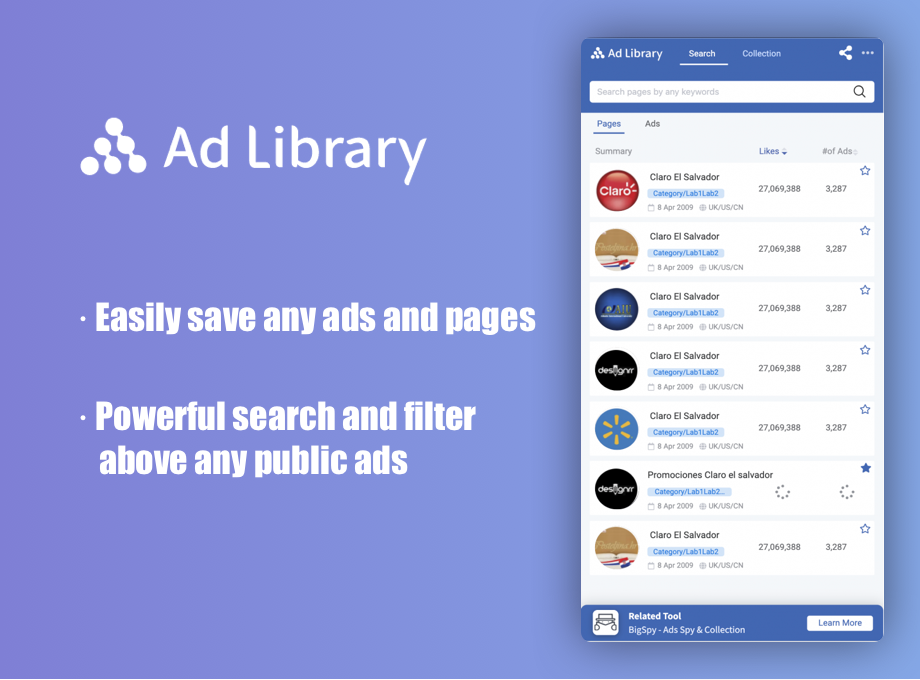 AdLibrary Helper is a very popular ad hunter tool recently. Just like its name, its data comes from Facebook Ad Library, which means that as long as it is an advertisement contained in Facebook, you can easily get it here. AdLibrary Helper is a large-scale advertising query extension, you do not need to pay for this, you can easily get competitors' ads.
AdLibrary Helper has the following functions:
View competitor's ads on Facebook
Understand the number of competitor ad likes and comments
Collect ads and continue to display ad data changes
Filter by time and publishers
Search pages by any keyword
#3 Ad Hunter - NewsFeed AdFinder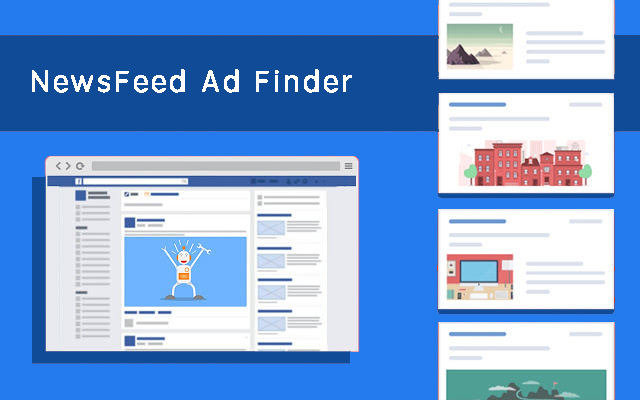 NewsFeed AdFinder is an alternative to Turbo ad finder, which is a very good ad hunter tool. Its operation is consistent with Turbo ad finder, which collects Facebook ads by turning on the switch on Facebook. NewsFeed AdFinder will automatically save all the ads it encounters on facebook.com after opening, and aggregate these ads for your analysis. It is the best tool for advertising research, competition analysis and Facebook advertising.
NewsFeed AdFinder has the following features:
Show only ad posts on your Facebook timeline
Press like, share, comment, view advertising information
View past statistics now to see trends in data
Summary
Ad hunter is the best tool for advertisers to research competitors' advertisements. By using ad hunter tools, you can quickly analyze competitors' advertisements and get inspiration. The above are the three best ad hunter tools compiled by Bigspy. If there are better products later, we will update them in this article. What are you waiting for? Go ahead and use them to surpass your competitors.