9 Facebook Competitor Analysis Tools [Free and Paid]
In the course of business operations, learning to analyze competitors is a very interesting thing, especially the analysis of social platforms. In today's society, social platforms are an important part of corporate marketing. Among them, Facebook is the world's largest social network, which accounts for 80% of the traffic on social networks. Many companies choose to set up business accounts on Facebook and advertise. All we have to do is calm down and analyze competitors' Facebook strategies.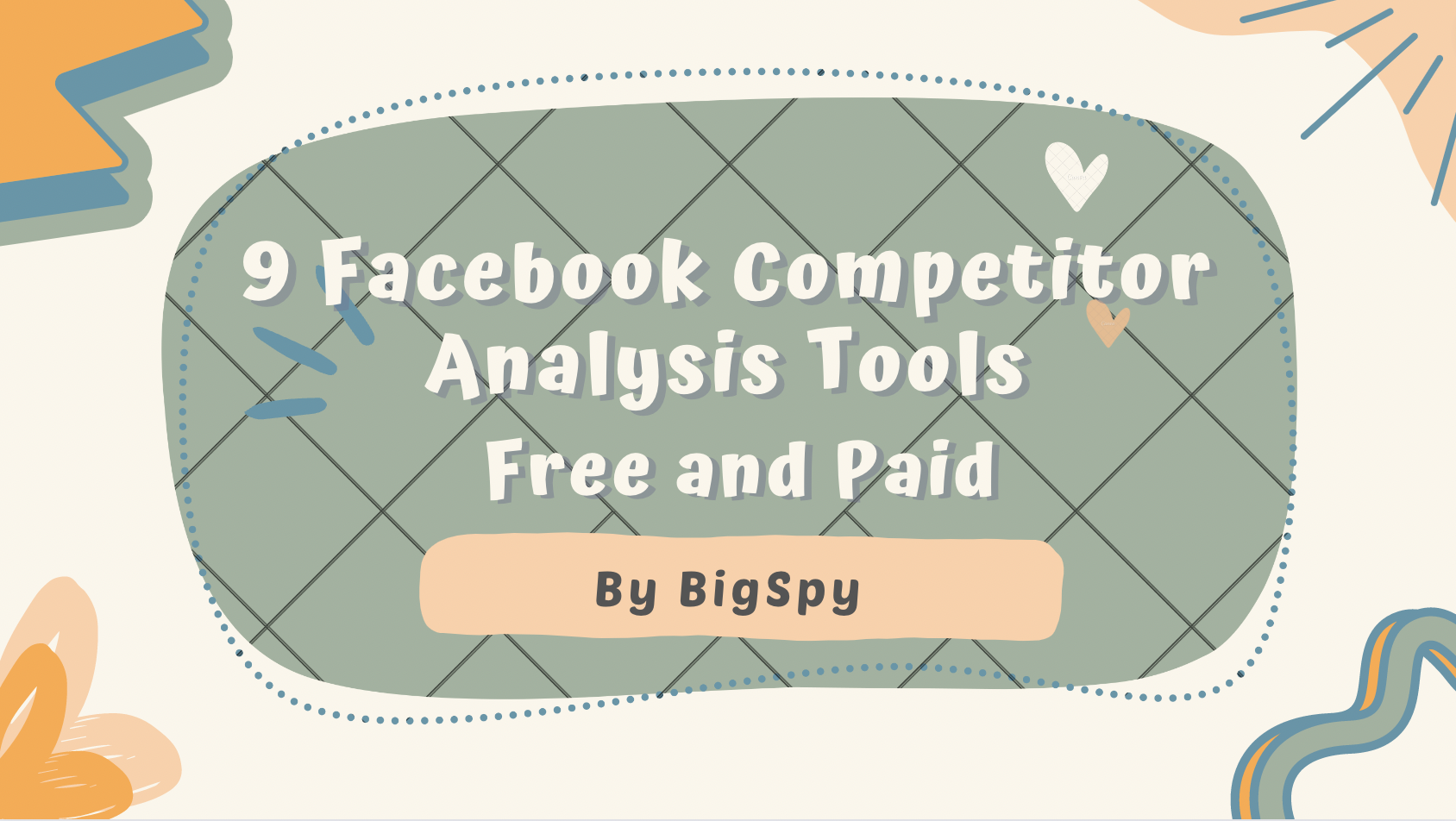 Today we introduce online Facebook competitor analysis tools.
Advertising analysis of Facebook competitors
No matter what industry you are in, as long as you are in marketing, you need to analyze competitors' ads. Today, there are many marketing channels and many advertising ideas. We all need to reorient ourselves and collect data that users like. Grasp the eyes of users to maximize the effectiveness of our advertising.
Why analyze ads from Facebook competitors?
Since analyzing competitor ads on Facebook can help us better understand the market, it can also help us update and create new ad ideas.
Of course, you might say that you can use Facebook's official ad library data, which is great, but if we have a lot of ad competitors, then we need such a tool to help us quickly analyze competitors' Facebook ads.
Facebook Competitor Ad Analysis Tool
1.BigSpy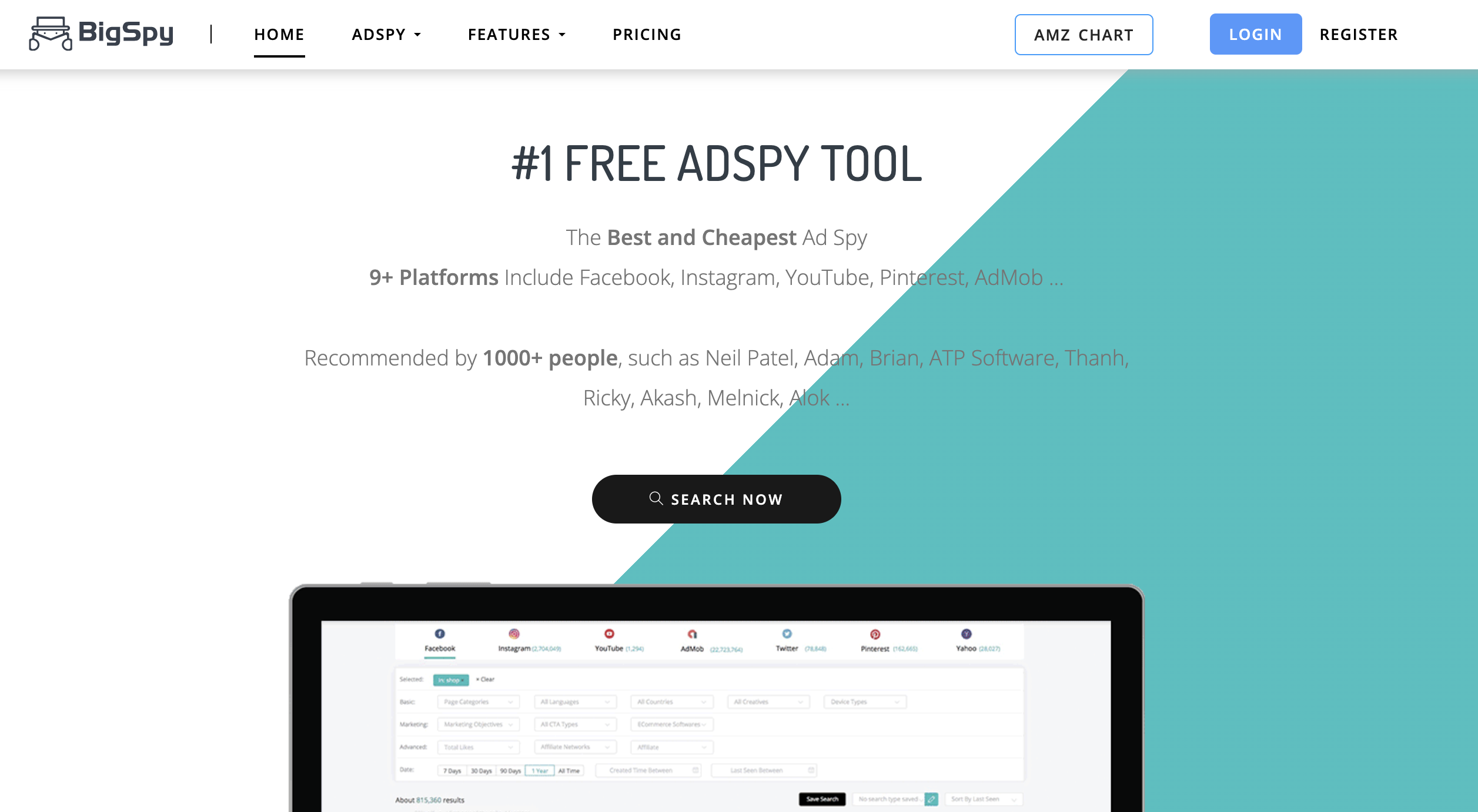 This is one of the online facebook ad spy tool-Bigspy.
Bigspy has a huge database covering almost every ad type, market segment, and any country.
It has more than 100 million ads and more than 40 ad types from more than 68 countries and regions. And it is still growing.
You can easily get social media ads and channels in seconds.Bigspy also provides intuitive layouts for beginners and professionals.
Finally, I hope everyone can use BigSpy to analyze competitors' products and understand your industry. Then combine the best creative materials with products to promote.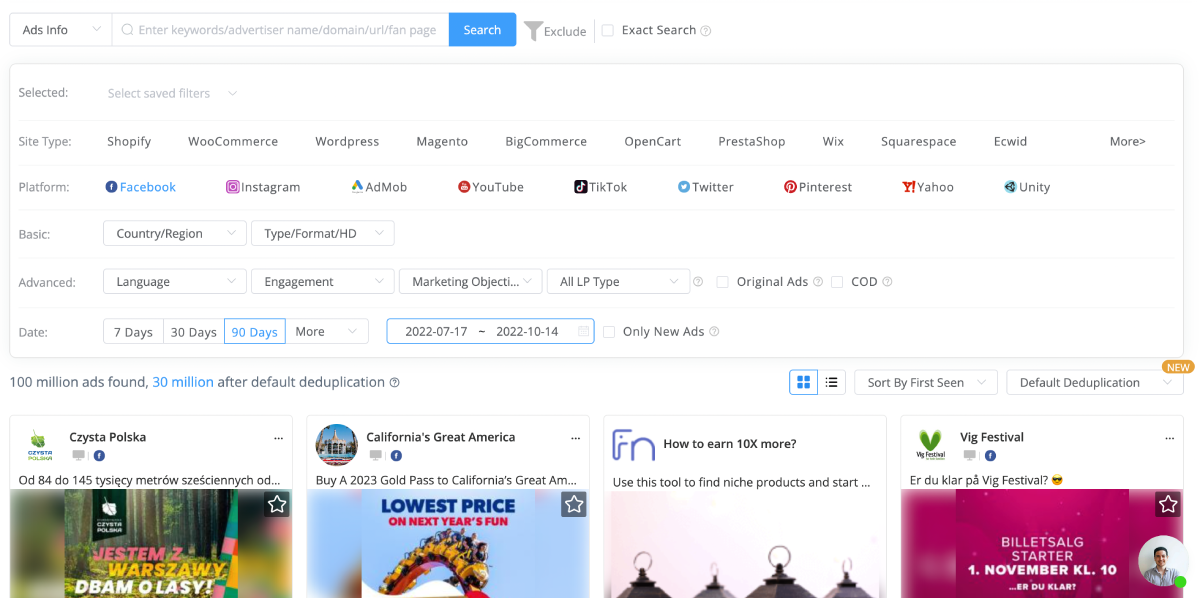 Bigspy includes a total of 14 advertising filtering, many keyword exclusions, and 9 advertising ranking methods to help users find the most suitable advertising.
For quick access to more Facebook ads for research, you can also use Ad Catcher. It is an automated ad finder for the Facebook platform that helps you collect all the ads in your newsfeed and allows you to bookmark your favorite ads.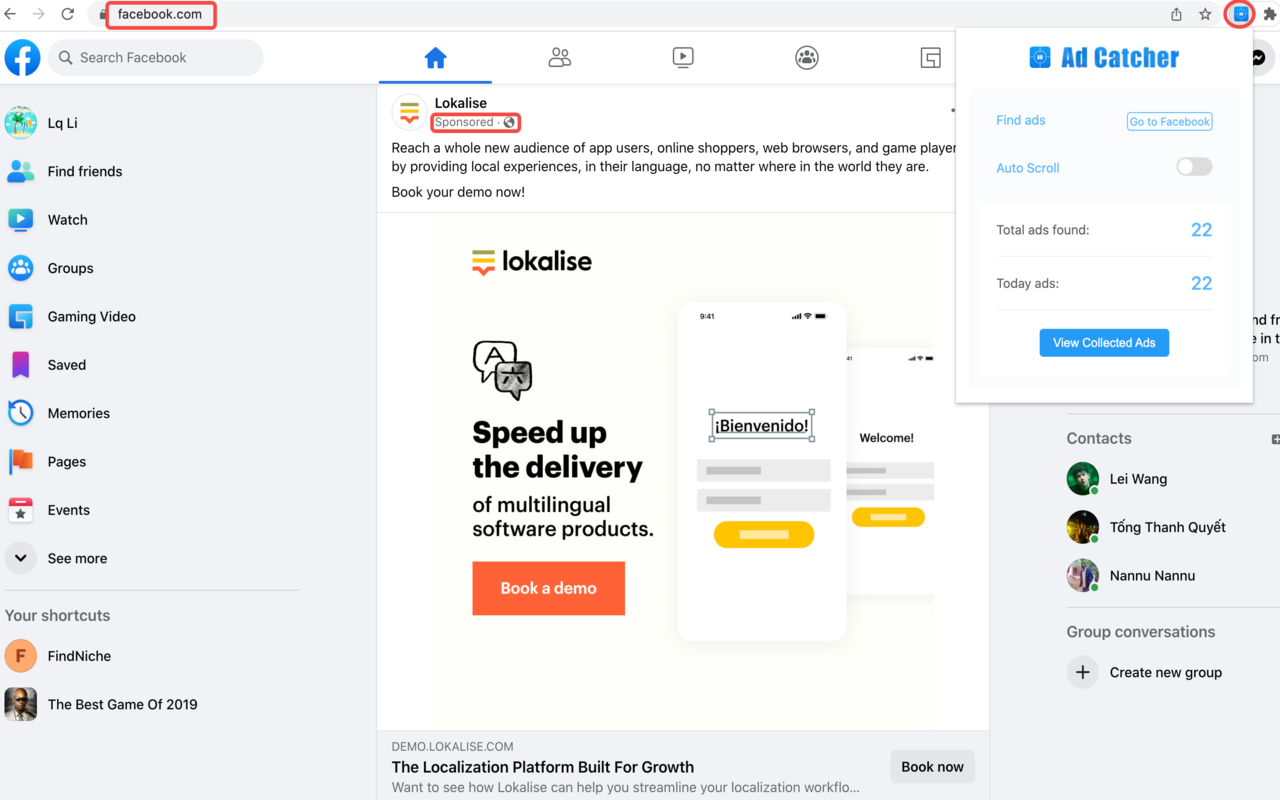 Do more detailed data research at BigSpy after collecting the Facebook ads you are interested in.
In addition to many filtering methods, Bigspy can also track the performance of ads. Users can see the likes and share changes in each of the competitors' ads on BigSpy.
We all know that a large part of the click-through rate of an ad depends on the creative, so on BigSpy, you can directly download competitor creatives.
For each page of BigSpy, BigSpy analyzes the advertising time, performance, landing page, characteristics of the audience, and other advertising factors.
In addition to the brief introduction above, BigSpy has many other functions that users need to explore one by one.
2.SocialPeta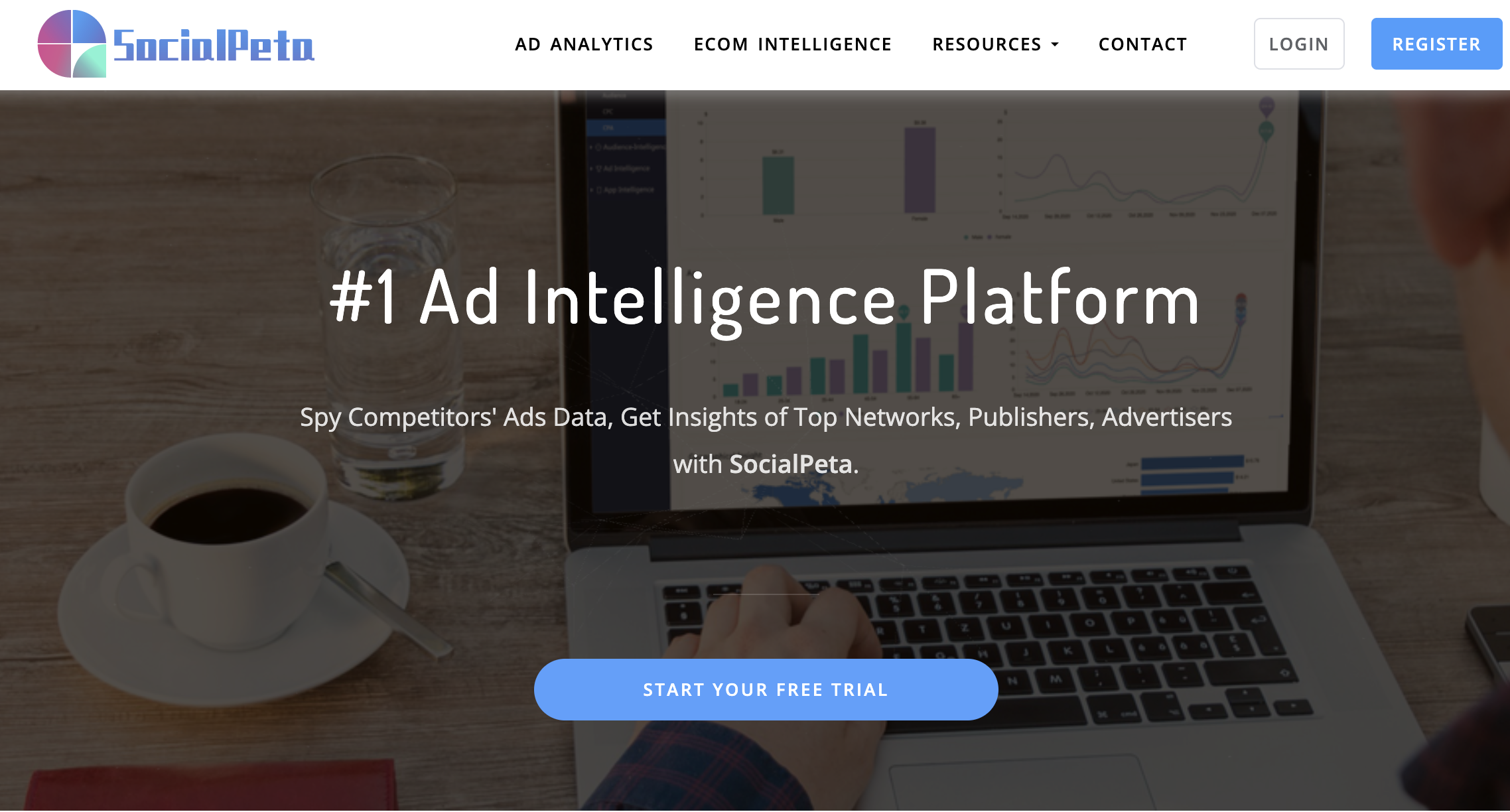 SocialPeta is a professional-level competitor advertising analysis tool. It provides advertising marketing strategies for many large businesses. SocialPeta can monitor advertising on multiple platforms in more than 50 countries.
SocialPeta's competitor advertising analysis is more comprehensive and specific.
It analyzes competitors' advertisements from many angles and levels, such as advertising creativity, advertising effectiveness, advertising budget, advertising copy, and advertising crowd.
SocialPeta has stored more than 500 million creatives so far. As a professional advertising analysis tool, its analysis depth and perspective are valuable.
SocialPeta currently supports advertising platforms such as Facebook, Instagram, Pinterest, Twitter, Youtube, Google, Yahoo, and more.
If a company wants to analyze the ads of competitors. At the same time, it wants to increase the advertising budget on Facebook and get more promotion results, SocialPeta can help you.
Price: From $ 59 per month
Facebook competitor marketing analysis tools
3.SproutSocial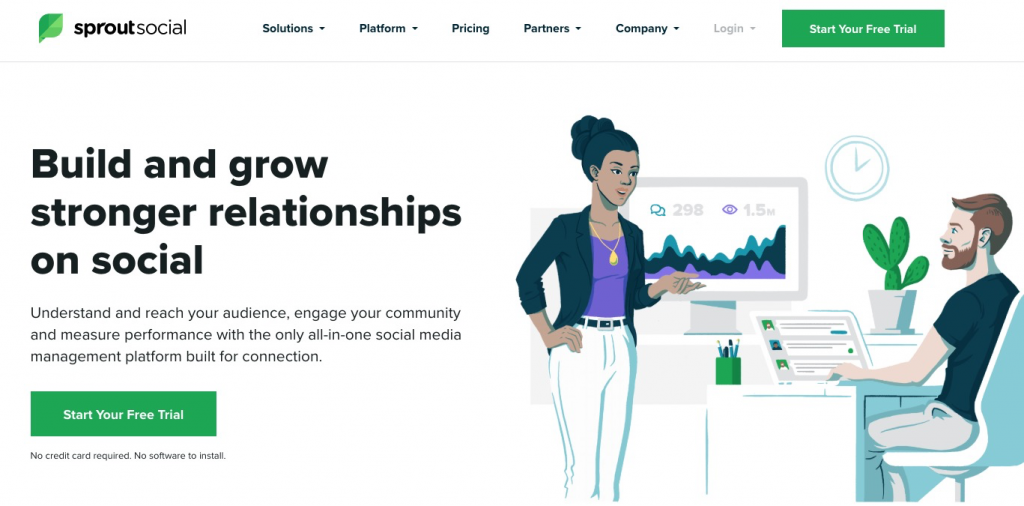 Sproutsocial is a management and analysis tool for social media platforms. When analyzing Facebook competitors, sproutsocial compares the overall Facebook performance with competitors. And produce a beautiful and fascinating report that can be exported to pdf format.
Sproutsocial's Facebook competitor analysis report contains multiple facebook data. For example: engagement analysis, changes in fan growth, chat message graphs, brand monitoring, and more.
SproutSocial's analysis report is applicable to enterprises, it can make enterprises understand the detailed data of competitors' Facebook Page more clearly. Through the Facebook competitor analysis report, companies can understand the difference in brand engagement rate compared with competitors.
Cost: $ 99 to $ 249 per month
4.Agorapulse
Agorapulse is a simple but effective social media management software that helps you manage content and increase engagement on Facebook. The main functions of Agorapulse are: publishing content, analyzing data, audience management, and engagement calculations
Agorapulse can be used to schedule and publish facebook posts, monitor engagement and activity, then analyze this data.
During the Facebook competitor analysis, Agorapulse can generate a Facebook competitor comparison report. The report generated by Agorapulse is very comprehensive and looks great. It allows you to export as a PowerPoint presentation.
With Agorapulse, you can analyze Facebook pages and compare them to understand your competitors. It gives you tons of reports to help you keep track of your work. It has workflow collaboration capabilities for large teams.
Agorapulse 's data on Facebook 's competitor analysis report: competitor fan growth, competitor engagement rate, competitor post, competitor audience, and tags used by competitors
Pricing: $ 99 to $ 499 per month
5.Fanpage Karma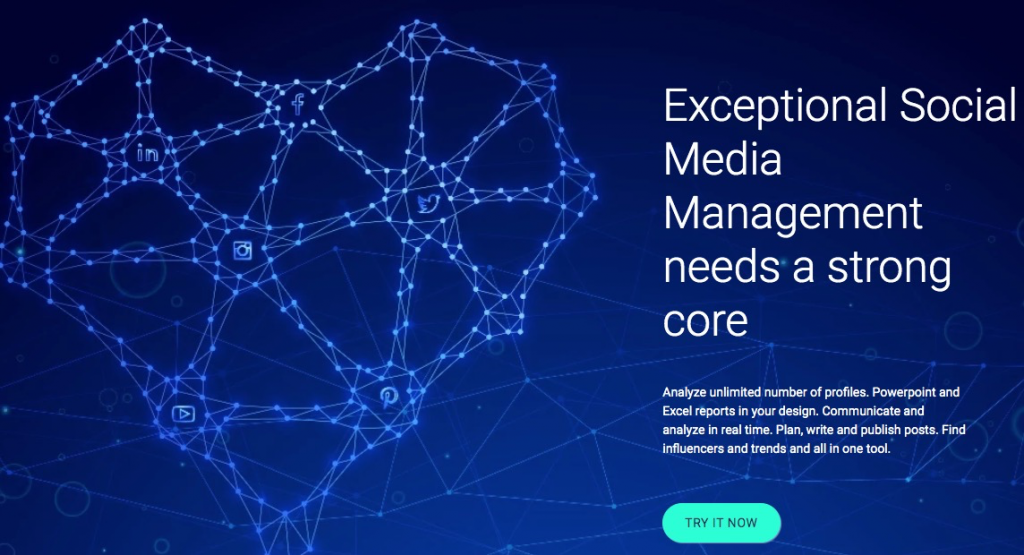 Fanpage Karma is a versatile tool for Facebook management. With Fanpage Karma, you can easily schedule posts, collect data, track influencers, monitor competitors, track engagement rates, and more.
You can easily write and post. It can give you useful insights into publishing. It can help you monitor an unlimited number of pages and profiles.
Users can analyze the activities of their fans and followers. Analyze and compare key data on different pages, even data from competitors.
Pricing: $ 69.9 per user per month
Facebook competitor audience analysis
6.AdTargeting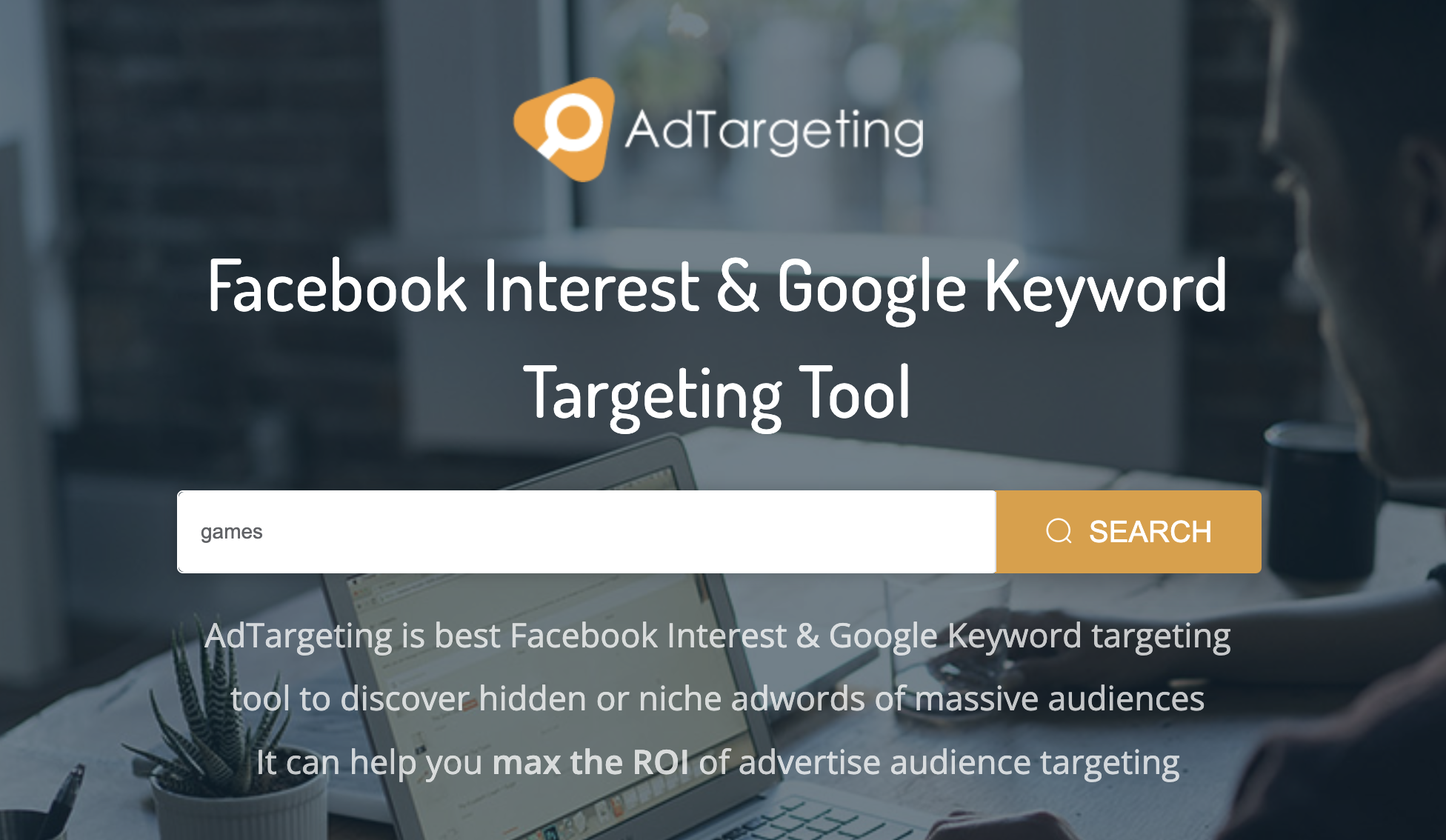 Facebook's official interests are not comprehensive, each search result shows up only about 25 interests, which can not fully match advertisers' needs. But you can use Facebook interest targeting tool for help.
AdTargeting is one of the best Facebook interest targeting tool. You Get more hidden interests for your Facebook ads to target accurate audience and even your competitor's audience. Use AdTargeting to target your competitor's audience and get audience analysis report to target more easily, you only need to enter the competitor's brand name or main interest in AdTargeting.
Facebook's competitor content analysis tool
7.Buffer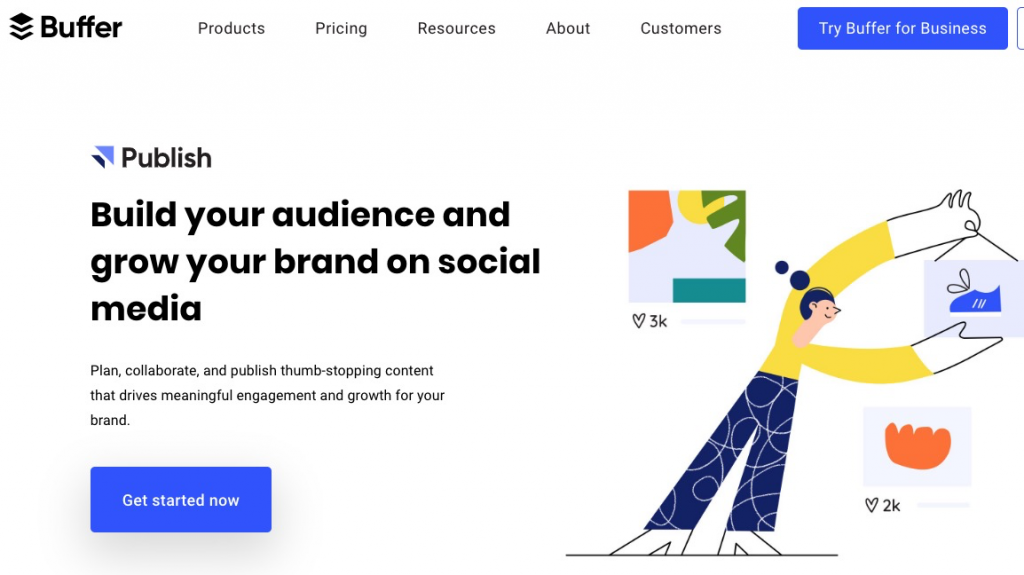 Buffer is a very popular social media management platform. It can help you arrange and post social media posts.
Its easy-to-use interface is loved by businesses large and small. It contains browser extensions that integrate seamlessly with Chrome, WordPress, and other tools to find what to distribute.
And it provides analysis and insights about the coverage, likes, and mentions of posts.
Buffer is a perfect Facebook competitor content analysis tool. Because with Buffer, you can view the best-converted posts from multiple competitors in the past week.
After using Buffer, open Facebook's list page Insights, where you can see the traffic changes of competitors, friends or industry in the past week. Then you can click on any competitor's fanpage and see the competitor's posts.
So using Buffer, you can analyze the content of Facebook competitors.
Pricing: free, $ 10 per month to $ 399 per month
Facebook competitor index analysis
8.Page Competition Gauge
Facebook has a competitor analysis tool of its own. In this analysis tool, you can see how many people your competitors' posts have reached, likes and comments you share. Meanwhile, on this page, the Facebook algorithm will automatically select 5 competitors based on your product. Of course, you can re-select 5 competitors. Facebook displays weekly changes in competitors' data.
Instructions:
To use this feature, go to Facebook Page Insights. Scroll down in Data Insight until you see "Pages to watch."
By default, Facebook shows you five potential competitors, and of course, you can reset it by clicking "View more suggested pages".
When you add a competitor on the watched page, you can view the competitor's activity, growth rate, total likes and posting frequency.
This information will help you understand how you work and what you may need to change.
Pricing: free
Facebook competitor traffic analysis
9.Similarweb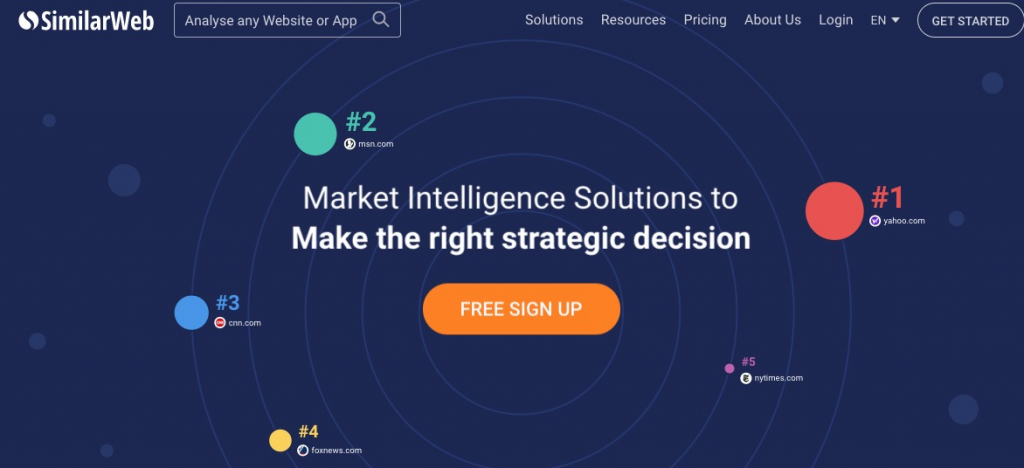 Similarweb is a professional competitor analysis tool. Similarweb mainly analyzes the traffic sources on each web page. It divides traffic sources into six categories, namely direct sources, third-party sources, social media, search, and display advertising.
Among social media, we can clearly see the proportion of competitors' Facebook traffic.
Using similarweb, you can analyze the traffic that competitors get on Facebook.
The above are 10 commonly used Facebook competitor analysis tools. Use the above 8 tools. You can analyze Facebook competitors from many perspectives, such as Facebook advertising, Facebook content, Facebook marketing, Facebook posting, and Facebook traffic.