On social e-commerce platforms, learning to analyze competitors is a very interesting thing, especially Facebook ads spy analysis, a very important spy tool for ad spy analysis tools.
If you are confused about the advertising of your social platform (Facebook, twitter, pinterest, Instagram, etc.), then you need to calm down and then analyze the competitor's ads.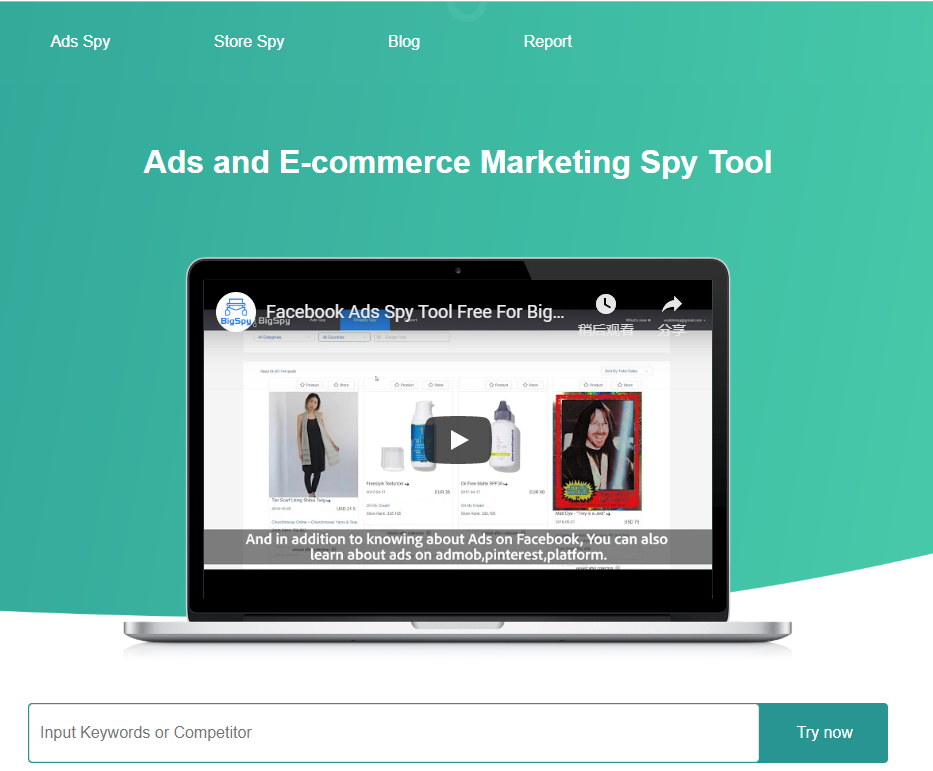 Today is the free online Facebook competitor analysis tools. After all, on social platforms, Facebook occupies a lot of traffic.
Facebook competitor analysis
No matter which industry you are in, as long as you are doing marketing, you need to analyze the advertisements of competitors. Nowadays, there are many marketing channels and numerous advertising ideas. We all need to adjust our own direction and collect data that users like. Grab the user's eye, in order to maximize the effectiveness of our advertising.
Why is it necessary to analyze the analytical tools of Facebook competitors?
Because analyzing competitors' ads on Facebook can help us better understand the market, it can also help us update and create new advertising ideas.
Of course, you might say that you can use Facebook official ad library data, which is fine, but if we have a lot of advertising competing peers, then we need a tool like this to help us quickly analyze competitors Facebook. advertisment.
For ad spy, there are many competitor analysis tools on the market. Here is one of the free online Facebook ads spy tool-Bigspy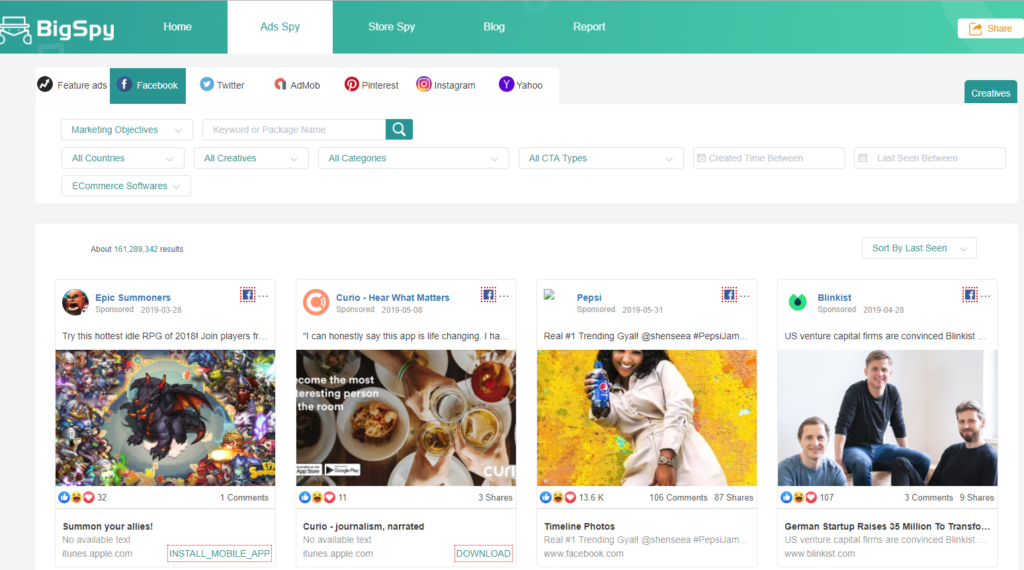 Bigspy is having a huge database that almost covers every ads type, niche and also any country. It has more than 100,000,000 ads from more than 40 countries and regions and more than 40 ad types, and is growing growing. You can easily social media ads And funnels in a matter of seconds.
Bigspy also provides an imtutive layout for both the beginners and the pro ones.
Finally, I hope everyone can use this free online Facebook competitor analysis tools to analyze your competitors' products, understand your industry, and then combine the best creative materials with your own products to promote the products.