A few days ago saw a post on the Internet, a friend asked: "Is there a free Facebook AD spy tool? Is there a way to see what the biggest facebook ads are? I know a tool &, but their tool costs 200 dollars a month so I'm looking for an alternative."

Seeing this, I couldn't help but set up an account and then went to reddit to reply that you can try the free Facebook AD spy tool — Bigspy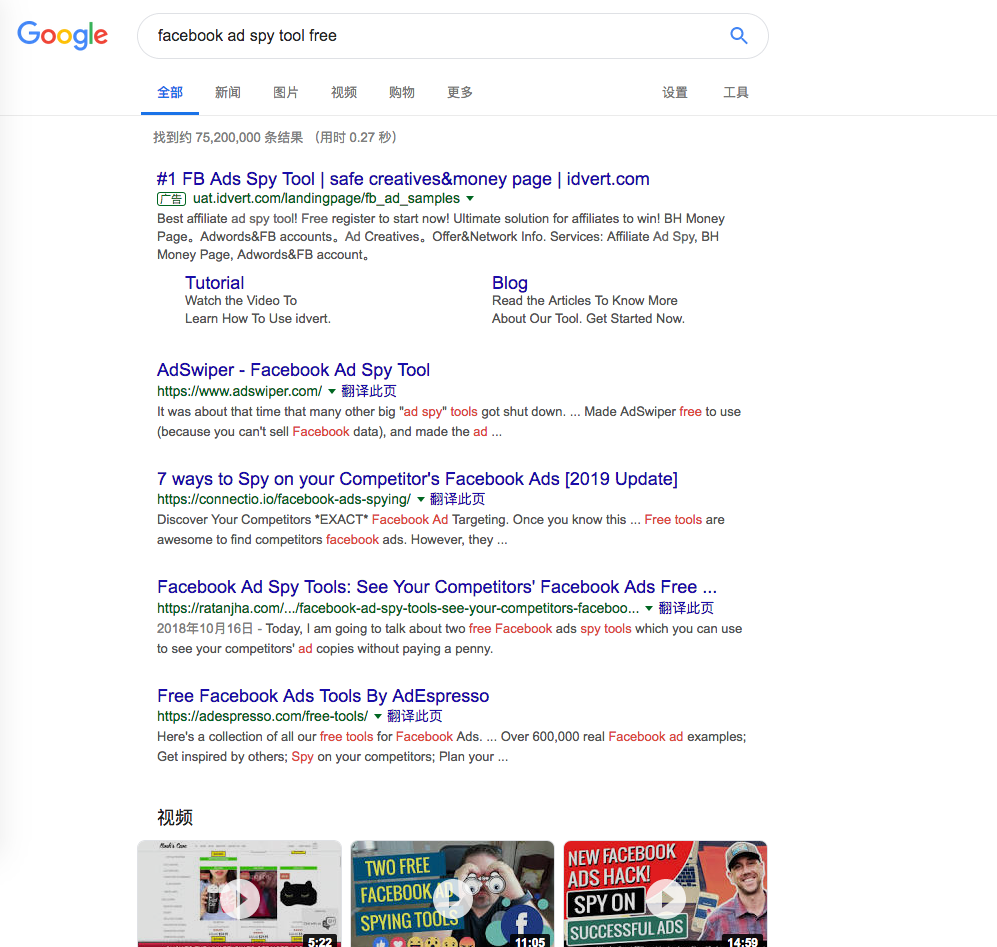 At first, I to advertising spy tools also don't understand, then gradually start in the company all kinds of advertising, including Facebook, twitter, and Google ads, etc., then and friends communication, advertising spy tools, they also tried then reminded me of my AD spy tools curiosity, first of all, I in the Google search "Facebook AD spy tool free", and then click about 15 sites, except for two or three really free tool, the others are all related to charge.
At present, I don't know much about the role of advertising spy tool, but I know that many people advertise on Facebook, so I recommend the free Facebook ads spy tool free.
Here are a few free tools:
1.Adswiper
This is a Facebook AD spy tool plug-in, database capture is not bad, people who have used it should know, but just two weeks ago, the website was suddenly a letter from the lawyers, asked to shut down the site, so let's not say.
2. Adespresso
This tool is also good, just look at the title, you will find it is free, but in the site was told that this is charged, divided into four packages, is not cheap, you are familiar with advertising spy tools, you can try.
3. BigSpy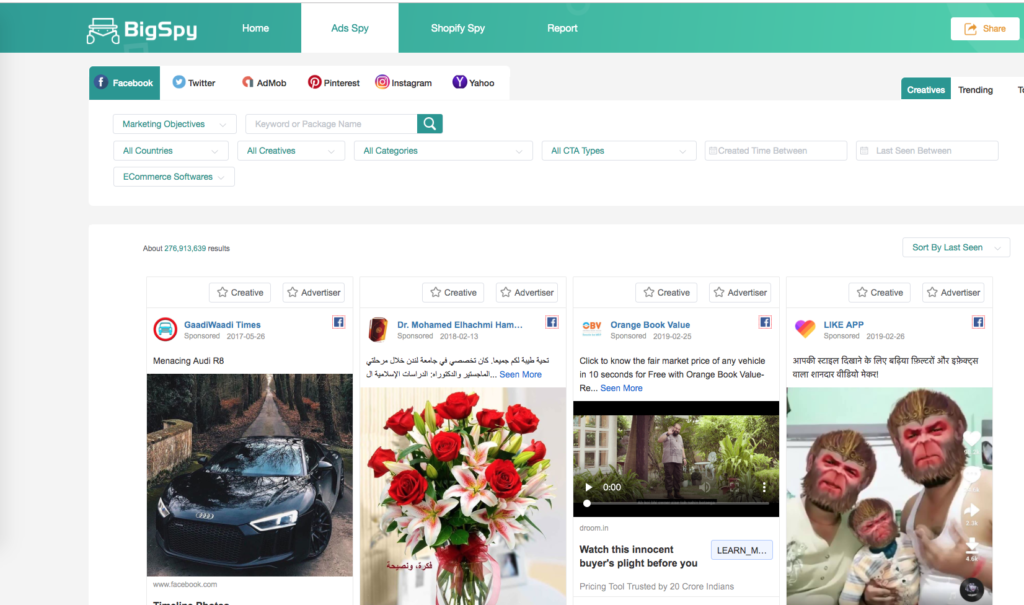 Facebook AD spy tool free is bigspy, because I did a search on Google and found that there is no other tool to use except this free Facebook ads spy tool. Of course, this is not a boast.
4. Let's have a look at how the bigspy ads spy tool is used.
First, we visit https://bigspy.com/, then access ads spy the columns, and then find a Facebook ads spy this section, you will see a Facebook ads, tiwtter ads, Pinterest ads, and so on, of course, in order to more convenient we use, we can register an account, then enter a product in Facebook ads and keywords, and then look at the competitor's advertising, what are the most popular advertising, Which advertising ideas can provide us with reference and so on.
Of course, if you think this tool is good, then you can share it with your friends, or share it with your Facebook, twitter and other social accounts to benefit more friends.