Real Estate Facebook Ad Ideas Case Study and Tips
Don't be afraid to place paid ads on social media. Facebook paid advertising is often the most effective way to attract customers. Facebook has a lot of great targeting features that make sure you pay only to be noticed by your main target audience. Real estate advertising on Facebook is an efficient and rewarding investment. What successful Facebook ad ideas can learn when setting up real estate ads? This is the top4 real estate Facebook ad ideas case I found with BigSpy.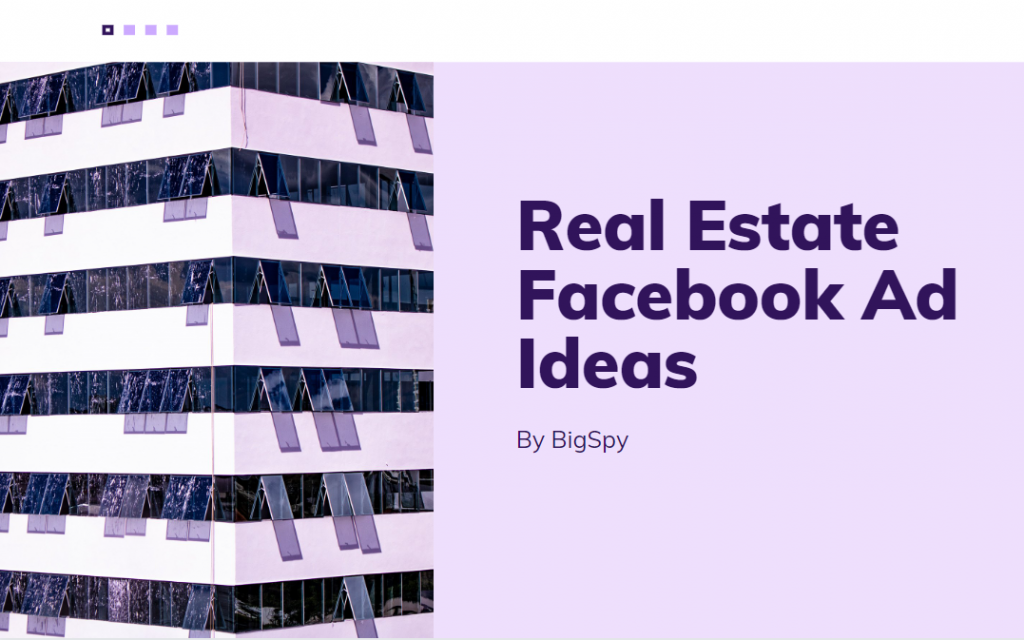 top 1: ALONE VILLA-Attract users with product highlights
AD Title: Fotos de la publicación de Zukhrof Real Estate
AD TEXT: SPACIOUS 9 BEDROOMS U / F STAND ALONE VILLA FOR RENT IN WEST BAY QAR.
9 BEDROOMS FURNISHED IN WEST BAY WITH AMENITIES OF SWIMMING POOL &. FOR QAR 20,000 PER MONTH.
FOR MORE INQUIRIES PLS CALL 55xxx000
TO SEE MORE PROPERTIES PLEASE FEEL FREE TO VISIT
#FOR_RENT # 4BHK #WESTBAY #ZUKHROF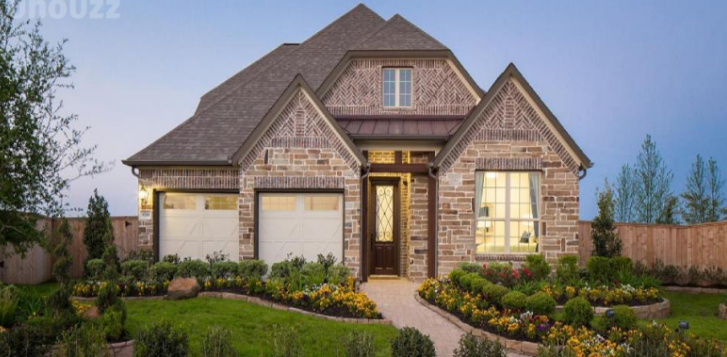 idea type: Number, Hashtag
likes: 36.1k
comment: 461
share: 915
duration: 1days
Case study: This is a house rental advertisement. The idea of ​​this advertisement introduces the three major advantages of the house with concise text, highlighting the product features: nine bedrooms, with swimming pool and gym, monthly price. Later, two contact methods were left, allowing users to contact multiple channels. One day after this ad was published, it gained 36.1k likes.
When renting a house, the information that the user wants to know the most is the location, price and specific facilities of the house. And this advertisement uses the psychology of the user to rent the house, and clearly describes the specific information of the house with the ad copy. And impress users with an advantageous price. Although this advertisement tells users in a direct text description, this advertisement impresses users with direct benefits. This is an advertising case that attracts customers with product highlights.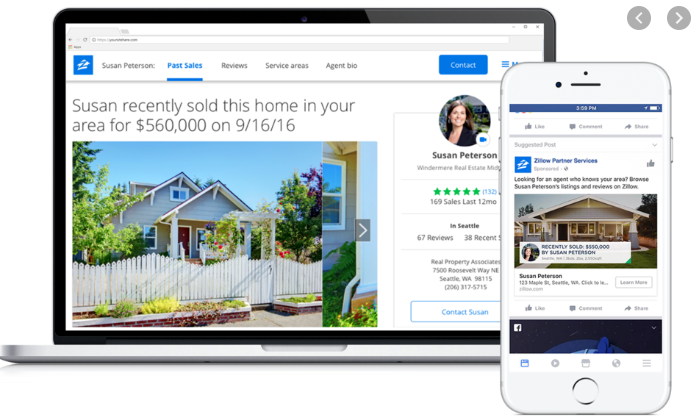 top 2 Green Palms Housing – Believe in the power of the brand
AD Title: Green Palms Housing Project – Premium Housing Project in Gwadar
AD TEXT:Rafi Group is pleased to announce the fast-track development of Green Palms Housing Project as it is gaining up momentum to catch up with the housing needs of Gwadar. In the light of development promised in GDA approved Gwadar Smart Port City Master Plan, which will turn this port city into a hub of international trade, the Rafi Group is a trusted name in the real estate market across Pakistan since 1978. Secure your future by investing in Green Palms Gwadar. Contact us at 0xxxx-0000. #RafiGroup #GreenPalmsGwadar #HousingScheme #GwadarCity #GDA #GwadarMasterPlan #GwadarDevelopment #DevelopmentInPakistan #CPEC #OBOR
idea type:Number,Hashtag
likes:28.7k
comment:383
share:5.2k
duration:3days
Case study: This is a Facebook ad posted by Rafi Group Real Estate when it launches a new Green Palms Housing project. The entire ad idea is endorsed by the brand promise, telling users that the newly developed city will become a hub for international trade. In the advertising video, it is shown that this project has been started now, and this project has great investment value.
The entire ad got 28.7k likes in three days, and a trusted brand has great power.
top 3 Egyptian Palm Hills Development -Another interpretation of beauty
Case study: This is the advertisement "Life Imitate Art" by the Egyptian real estate company Palm Hills Development for the creative real estate project Badya, which restores the scenes of world-famous paintings frame by frame, combining the beauty of life and the beauty of art. Another interpretation of beauty can also harvest different excitement. The beauty of life is exactly the same as the beauty of art. Even if most people don't know that these scenes are all from the world famous paintings, they will still wonder, "This is a real estate advertisement ?! Egypt's fresh and natural real estate advertisements make people feel ingenious.
top4 Facebook ad ideas Examples – Virtual viewing
Title:Fully renovated! Contact me to see this fresh Walden condo!
Text:Welcome to this freshly renovated Walden condominium! The main living area offers a huge great room with vaulted ceiling, 2-story fireplace and sliding doors to lovely stone patio. Spacious dining room with large window views. Kitchen with white cabinetry, granite countertops, all appliances stay, informal eating area with sliding door to screened porch. The first floor features two bedrooms, full bath, laundry and abundant additional storage. Updates include new flooring throughout, bathrooms with soft close cabinets and granite countertops, freshly painted walls, and lighting. With the dumb waiter, there's no carrying laundry and groceries to the second floor. Lovely views from every window. The over-sized master bedroom and new en-suite bathroom complete this lovely home. New roof 2017, zoned heating with new thermostat 2020. Renovations completed 2020.
Case study: This advertisement shows the layout of the room in various forms such as text and pictures, and also introduces a virtual viewing room. Let users intuitively feel the specific decoration of the room.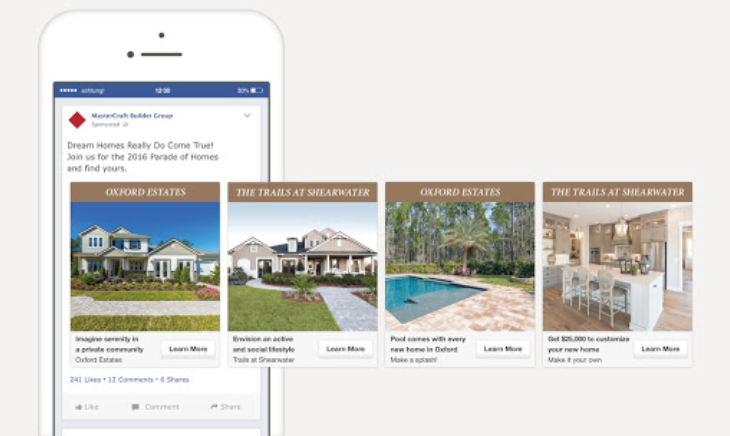 There is a saying in the advertising circle that there are two types of advertising, one is advertising, and the other is real estate advertising. Why is the mainstream style of real estate advertising still simple and straightforward? There are several reasons:
The real estate market is a seller's market. As long as you sell a new house, you don't have to worry about selling. In this market, creative advertising is a bit redundant.
The house itself is the biggest value product. The price, location, and environment that consumers care about, you only need to inform consumers in the simplest and most direct way to achieve better results.
The selling points are limited. The "unique sales proposition" proposed by Rosser Reeves is not applicable to real estate advertising, and there are no bright spots.
Real estate agents lack professional marketing knowledge. What they want is to let consumers see the advantages of real estate at a glance and simply sell.

With the development of the advertising industry, a simple house introduction information is no longer satisfying users, and new real estate marketing methods are constantly emerging. The above are four effective real estate marketing cases. When editing real estate ad copy, you also need to pay attention to the following:
Facebook ad ideas tips:
1. Speak freely in the title, and you waste 80% of your advertising costs
The headline of the advertisement should cover the message you want to convey most. Previous advertising experience suggested that the brand name or theme content name be embedded in the title, but not all advertisements are so dogmatic.
2. The number "100" is more impressive by 25% than "100" because it is closer to reality
The phrase "close to reality" is far-fetched. However, Arabic numerals are indeed faster than words. They understand boundaries without borders, and reach the brain without reading. Therefore, the inclusion of Arabic numerals in the advertisement will increase the understanding speed of the advertisement.
Whoever can use Arabic numerals in the text, try to use Arabic numerals as much as possible, which is also the "principle of speaking numbers", which is convenient for quick reading.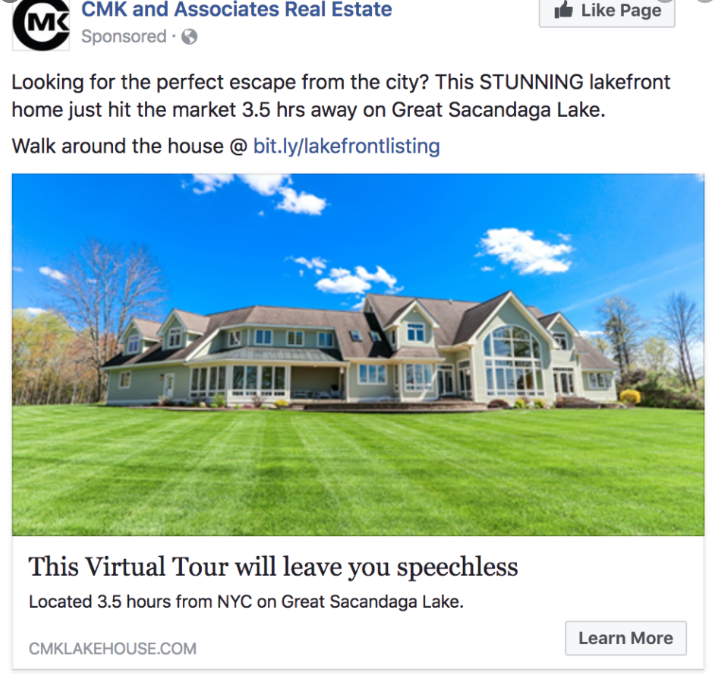 3. The slogan 8-12 words are the easiest to remember
Here is what we often say, sometimes the slogan and title are integrated. Whether it is easy to remember and widely circulated depends on whether it is rhyming and catchy.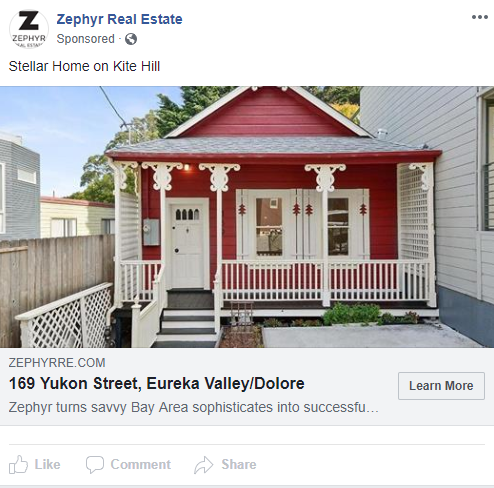 4. The number of people who read 20 words is 10; the number of people who read 50 words is 5; the number of people who read 500 words is 1
We need to understand that movies that ca n't attract you within 20 minutes will make you fall asleep, and the customer will pay less attention to the advertisement. If the user 's attention is not captured in a few seconds, the advertisement will fail.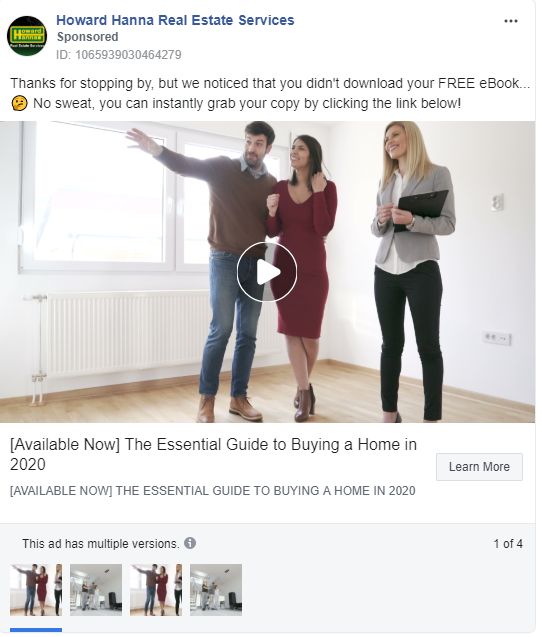 5. Breaking the conventional advertising attention rate doubled
The principle of moderation is involved here, and there is a good summary: unexpected, reasonable. If you do not expect it or make sense, the way this ad behaves is very problematic.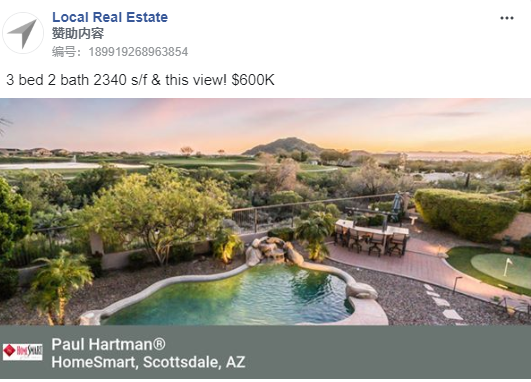 to sum up:
Breaking away from the traditional real estate advertising copywriting model and incorporating different elements such as art and antiques into real estate advertising, real estate advertising can also become diverse and attractive. The above four successful real estate Facebook ad ideas express the importance of advertising ideas from four aspects. Find Facebook ad ideas with BigSpy!