B2B Facebook Ads Creatives And Cases Analytics
Facebook is a social media and a great marketing platform. Facebook has always been considered the best social platform for B2C. However, according to research, B2B can also get high profits on Facebook. In fact, 90% of B2B brands have already advertised on Facebook with success.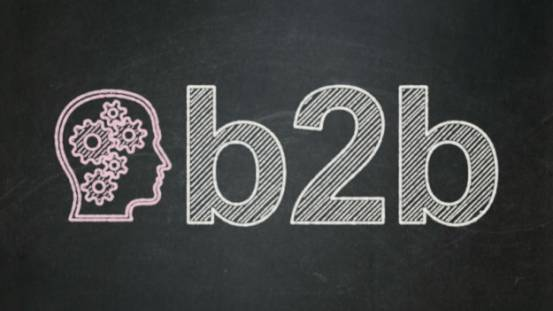 1.Facebook is not only a B2C advertising platform, but it is also applicable to B2B
Whether it's B2B or B2C, the core key point is "people". When doing marketing promotion, moving users is the most important thing we need to care about.
Facebook already has 2 billion registered users and more than 1 billion daily active users. When doing B2B promotion, no matter what industry you are in or which segment, a large number of users are using Facebook.
In the current global epidemic situation, B2B companies are experiencing unprecedented distress. Marketing on a large platform like Facebook can expand the scope of users and improve brand awareness.
2.B2B Facebook ads idea
B2B advertising on Facebook has many advantages, which can help brands gain more.
Expand brand awareness
Advertisements on Facebook will have more users know and understand the brand, and placing B2B ads on Facebook can expand users' awareness of the brand.
Collect potential customer contact information
B2B advertising on Facebook can collect contact information from potential users.
A small amount of money to get high-quality customers
Facebook advertising is not expensive, usually, a few dollars can get an inquiry customer
Facebook is a big platform with 2 billion users. Here is full of opportunities. Advertising on Facebook can get more opportunities.
3.B2B Facebook ads creative analysis
In the recognition of the existing market, the creative production of B2B ads is difficult due to its specific attributes. Because B2B advertising is not just to attract users, it is also a brand symbol. B2B creative advertising is not just a beautiful picture or an interesting video. The most important thing is to show the brand and attract potential customers. Although B2B advertising is difficult to generate a lot of exposure, there are many successful cases. Here, we use the Facebook ad spy tool to find some excellent B2B advertising cases for creative analysis.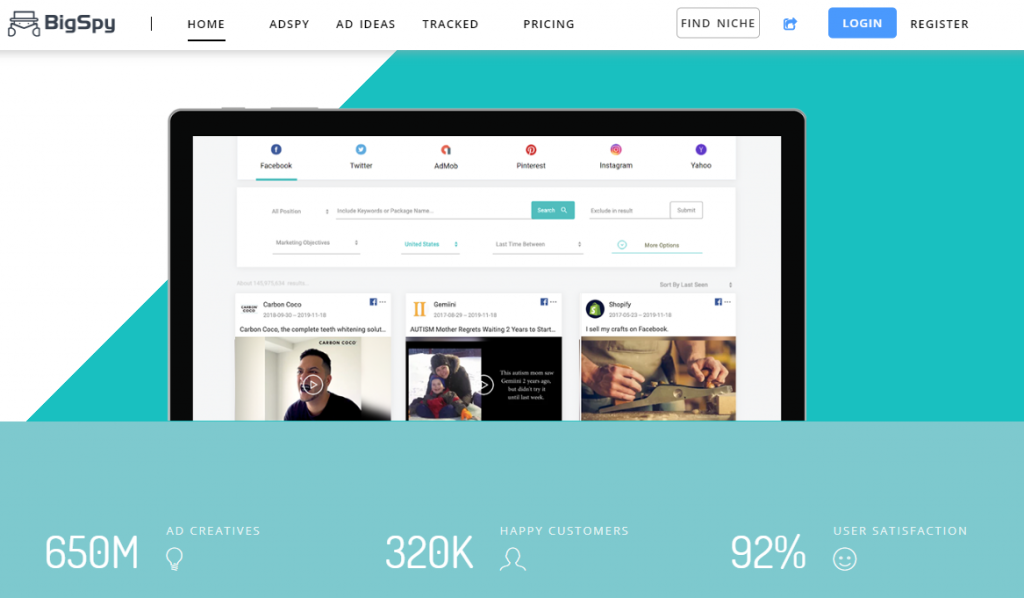 BigSpy has 1 billion creatives and can find all creatives from 2017 to the present. Excellent advertising ideas help us better marketing. In BigSpy, we can find successful B2B advertising cases through keyword filtering and 14 advanced filtering methods, and we can analyze the audience corresponding to this successful advertisement. Through research on BigSpy's large number of B2B advertisements, we find that the most important thing for successful advertising is creativity. Creative ideas that move people are the key to successful advertising. Here are the excellent B2B advertising ideas I found from BigSpy, and do the following analysis of the advertising ideas:
1.High-quality original content
No matter how beautifully designed a B2B creative is, it is always high-quality content that can really impress customers. High-quality content will always be loved by users. Brands that keep outputting high-quality content will attract more potential customers and increase customer trust in the brand.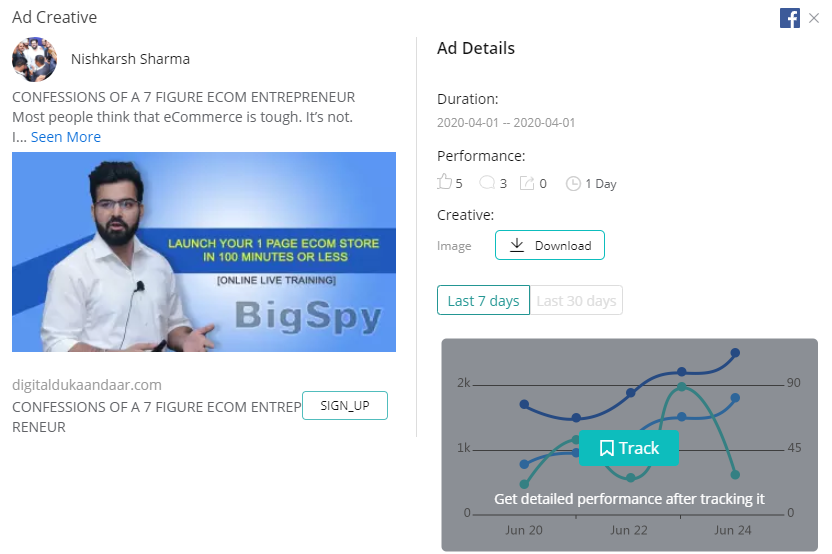 When searching for Facebook ads of B2B companies in BigSpy, we will find that there are two common content marketing methods for most companies.,such as:
Promote some high-quality blogs directly.
Have a forum to share industry knowledge.
Case: Microsoft's Facebook advertising content is mainly the team's regular knowledge sharing. Whether it is an online or offline knowledge sharing meeting, on the one hand, you can shorten the distance between the brand and the user; on the other hand, you can better understand the needs of users, solve the problems that users care about, and better retain users.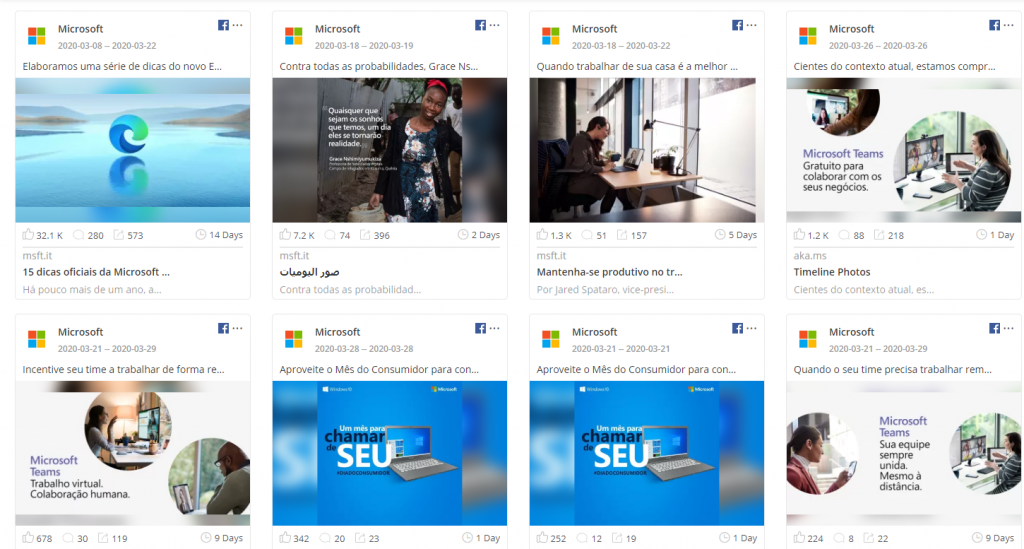 2.brand introduction
When conducting B2B marketing promotion, rather than looking for more accurate users, what the brand needs to do is to show itself and tell users its business content. Brand marketing is something that needs to be done for a long time. In the process, more and more consumers will be recognized and understood by the brand through the brand, which will increase consumer trust in their brand. When creating a Facebook ad creative, a brand can promote its brand in the form of a video.
Case: Shopify has been running a branding video on Facebook since 2018. This video is 14 seconds long and the video theme explains how Shopify can help users make money. The video uses 5 steps to show users how to use Shopify and what Shopify can do for users.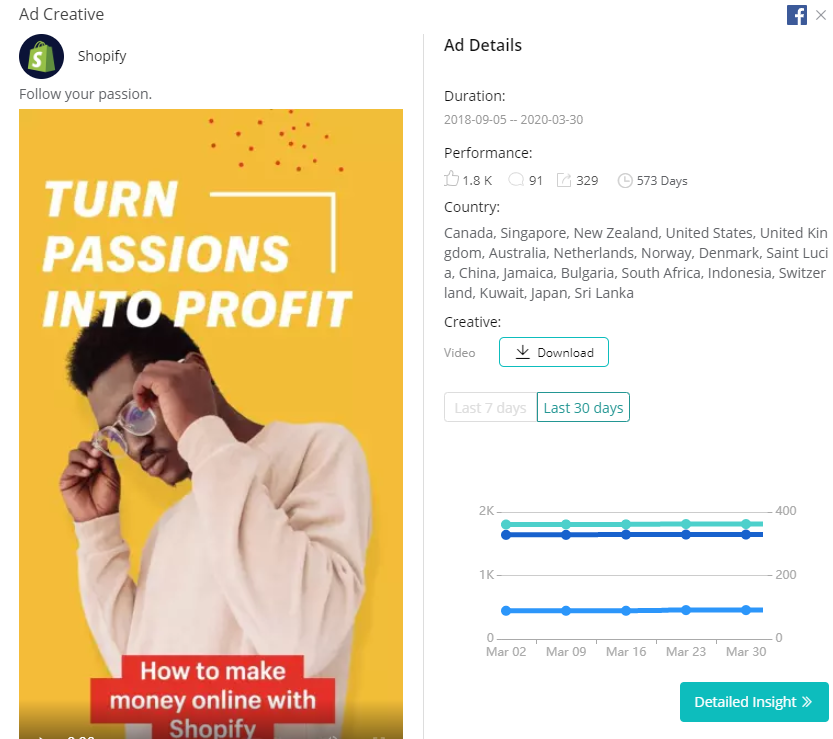 From the analysis of BigSpy's B2B creatives, whether it is large enterprises or small and medium-sized enterprises, 70% of corporate advertising creatives include brand introductions. Regarding brand introduction as advertising content, although it is a common advertising idea, if simple content wants to impress users, it is necessary to accurately grasp the user's psychology. It is better to write brand introduction from the user's perspective.
The benefits of using brand introduction as a creative: The use of brand introduction in the content of advertising ideas allows users to understand the product faster, clear the brand business content, and deepen the user's impression.
3.Customer testimonials – KOL marketing
In modern society, B2B corporate marketing, compared with the self-promotion of official accounts, the evaluation of real customers is far more impressing to users. The marketing value of KOL is being valued. Today, as people are accustomed to traditional advertising, KOL's unique personality charm has attracted a lot of fans, and more and more brands have benefited from it.
Case: Huawei is a leading Internet company in various fields such as communications, operators, the Internet of Things, enterprise customers, mobile phone R & D, and cloud. How did Huawei become famous from a Chinese brand to the world in just a few years? Huawei's Facebook advertising marketing is not just to promote products. It also invited multiple stars and influencers to promote it and joined KOL marketing. Compared with the company's own propaganda, it is better to invite some influential people to propagate it.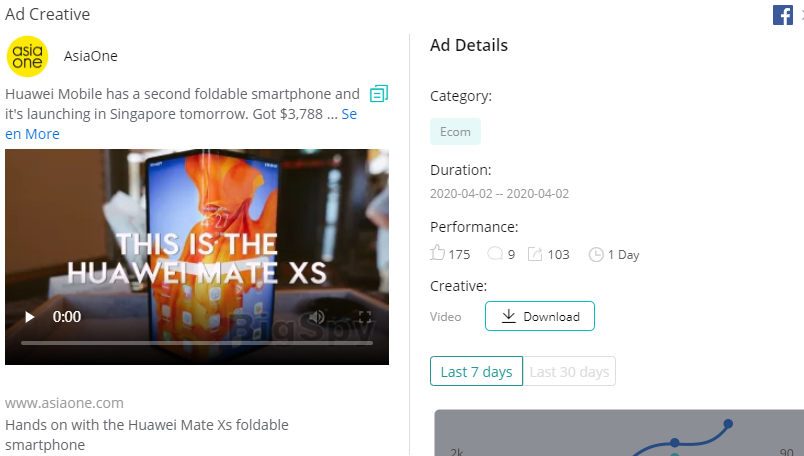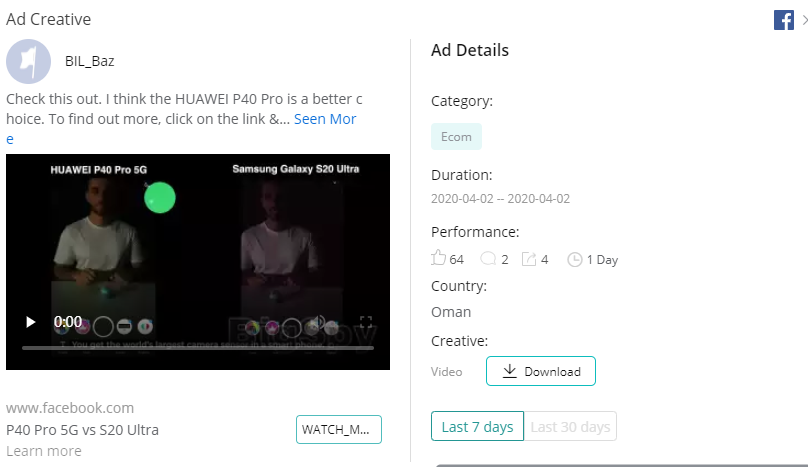 4.Real success stories
Using success stories as Facebook creatives can impress users and deepen their trust in the brand. In BigSpy's successful advertising case, we found such an advertisement: it tells the successful experience of each step of a project, and then adds the use of its own product to the experience sharing. A true success story that can quickly attract users.
Case: Salesprocess is a project management software. This advertiser received 1.8k likes from July 2019 to February 2020. Its Facebook advertising idea is a real case of the company's success after using Salesprocess. Its ad copy is how companies use Salesprocess to succeed. The pictures used are data changes on business success.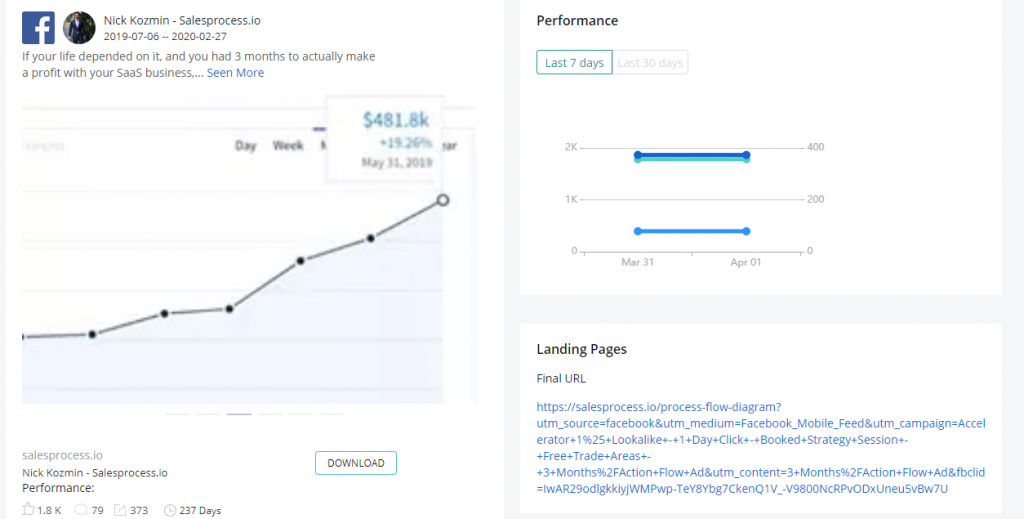 5.Grasping user pain points
Where there is a complaint, there is an opportunity. Discovering the pain points of users is creating marketing opportunities for products and brands. Product marketing must pay attention to user pain points, which will make consumers feel that your product or service really helps them solve urgent problems. Pain points are also the foundation of all products. Otherwise, it will breed a lot of unknowns. So, inexplicable advertising. When doing B2B Facebook ads, grab users' pain points and help users solve their problems. This ad will be successful quickly.
Case: Chatbot
GetdotBot posted an advertisement on Facebook with the content: Can chatbots take the "human" out of "human resources"?. GetdotBot's ad from January 8 to 14, 2020, received 4.3k likes in 7 days. GetdotBot has developed a bot dedicated to chat, which for enterprises is to fully grasp the pain points of users. A lot of human resources of enterprises are wasted in communication, and chatbots help enterprises solve this problem.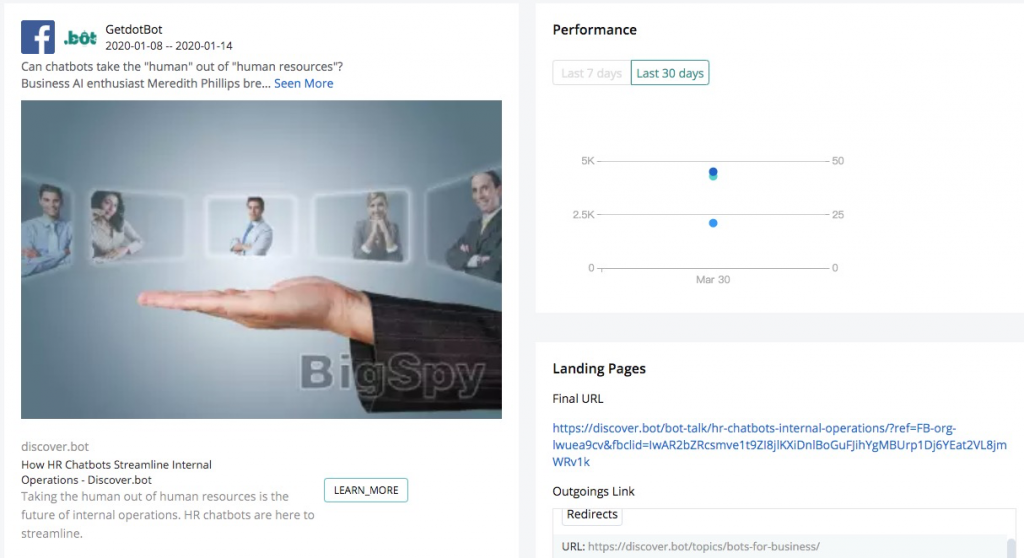 4. A well-targeted audience will have good advertising results
B2B advertisers should not separate audience from creativity. Accurate user positioning is more conducive to advertising marketing.In BigSpy, you can see the basic information such as the country, age, and gender of each advertising audience. In Facebook, there are 3 targeting methods for advertising users:
Core audience
Different products correspond to different target customers, and the information that different customers care about is also very different. Behind them is the difference in transaction requirements and decision paths. To successfully close a deal, you must have deep insight into the crowd portraits of different customers.
When setting up the Facebook advertising crowd, be sure to choose a suitable advertising crowd, such as: gender, age, region and other basic information. You also need to select crowd tags, such as: job, interest, occupation, etc.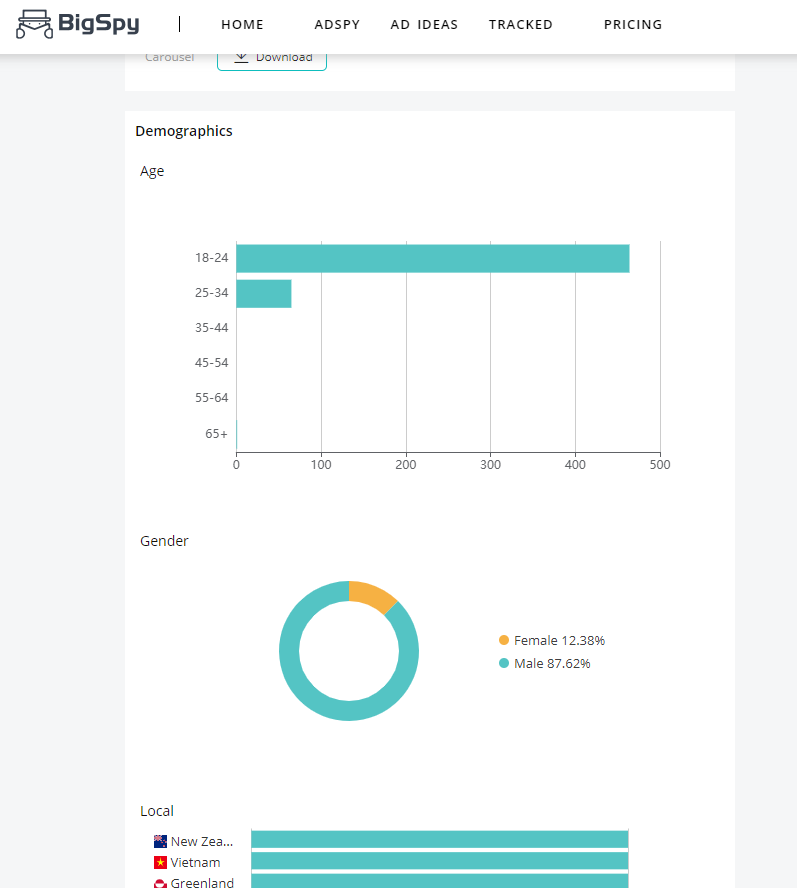 Facebook Custom Audiences and lookalike Audiences
In addition to the core audience, B2B companies can also set Custom Audiences and lookalike audiences based on existing customer profiles. In this way, the Facebook advertising audience will be more precise.
The above is doing creative production and case analysis of B2B Facebook ads. Facebook is a B2B platform with great potential. Creating good advertising ideas and accurate user advertising will help brands succeed faster.