How To Spy Your Competitors Use The Free Shopify Spy Software?
Recently, we made a surprising discovery about marketing planning and operation of marketing activities, which mainly tells us how to spy your competitors through free advertising spy tools, and then get more inspiration from your competitors' advertising channels and advertising material ideas. Today, of course, I'm going to focus on implementing this functionality through the free Shopify Spy Software.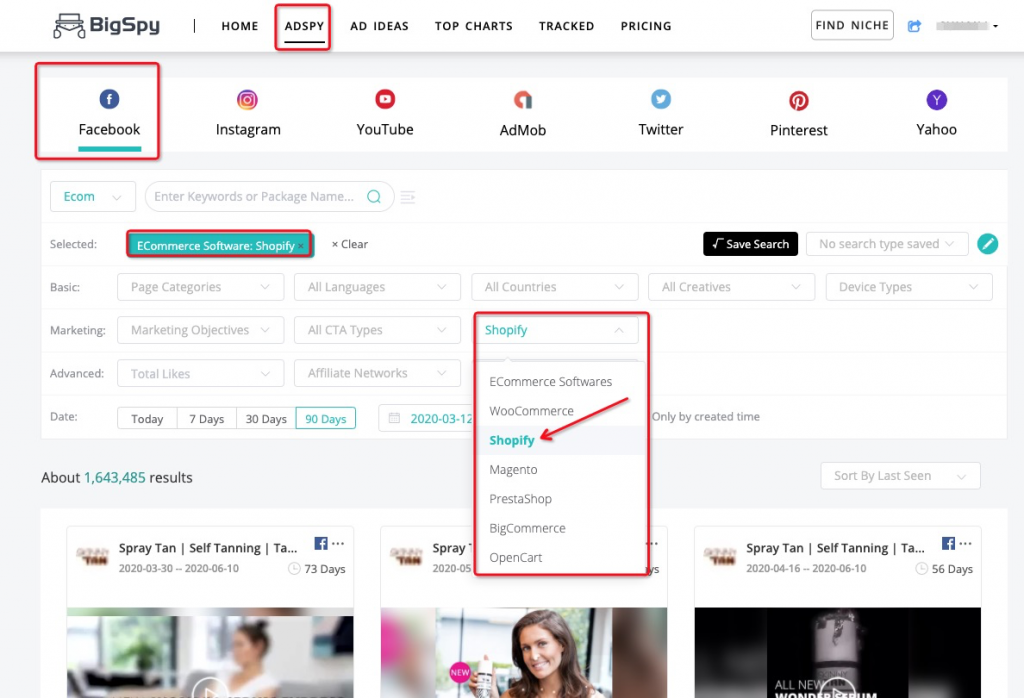 In fact, the most important thing for us to do network marketing is to get information from our competitors. And marketers are now encouraged by their competitors. As it turns out, this approach works, and from spy's competitors' activities, you can emulate and refine these strategies to improve your business.
It's a wonderful thing and I'm glad I've reached this stage. And, when I was a marketing consultant in any industry, I was supporting and using competitor analytics for a long time.
But there's one thing you need to know. Tracking your competitors is no guarantee of success. Because it's part of a complex puzzle, it's not that if you study your competitors thoroughly, you can achieve great success. It's just a prerequisite for marketing. So, no matter how competitive your industry or product is, don't be discouraged. Because spying on your competitors can strengthen your position in the market.
But not without having three crucial factors in play:
1 What are you looking for?
2.What are the right tools to get this information?
3.How will you leverage these insights to improve your business?
So with these three questions in mind, let's move on to today's topic
If you are an online marketer in a business, or if you are a Shopify operations boss who is struggling with results, you will be well on your way to success. First, let's be clear: What are you looking for?
Perhaps you searched a lot of keyword articles or tools, some are paid, some are free, but found that is not so easy to use, why? Since you don't have a clear goal, for example, if I want to find a Shopify spy Software right now, I don't pay much attention to Facebook ads spy Software, so you can find a powerful Shopify spy Software and spy on your competitors based on the country, industry, and time period where your product is being promoted.
Second, if you have a good tool, if you go to Google search Shopify Spy Software, you will find that there are a lot of such Software, but small makeup feel bigspy Shopify spy Software is a good spy tool, we in the search products, you can see product Shopify website, product trend, top shop and products, this function is another Shopify spy Software not, So bigspy Shopify spy is great, and of course, it has an additional feature: report, which has a feature called Top Store Reports, which gives you a list of the Top 20 stores.
When it comes to top Shopify stores, there is another tool to mention, FindNiche, is a very popular Shopify spy tool, is so widespread among dropshippers. Why? Because it's a dropshipping niches finder tool regarding AliExpress & Shopify, which contains detailed information from more than 1,000,000 products, 11,000 niches, and 700,000 Shopify stores. It offers a long list of top Shopify stores, and you can filter these stores by categories, top countries, and keywords. Meanwhile, you can check store address, target country, FB ads in 30 days, FB likes as well as Alexa rank of each store. Anyway, It's quite easy to find and spy your Shopify competitors.
What's more, It integrates AliExpress and Shopify, when you check one product, you will also know whether this product sold on AliExpress is sold in Shopify stores as well, moreover, you will be notified that how many Shopify stores are selling this product, profit margins that they get. And you can directly go to this store and it's a Facebook page to spy the marketing strategies behind their success. If you are a Shopify owner and happen to be struggling to find more dropshipping niches, then I suggest you try FindNiche first.
Finally, we need to do marketing activities, because, with the data of advertising spy, we need to use the data to get the channels of competitors, and creative materials, and then on this basis according to our products need to be further marketing, so that you will be full of harvest.
Analyzing your competitors' strengths and weaknesses aren 't just an option. It should be a necessary part of your growth strategy. It will be the single best thing you do for your business.
Don't pay attention to the data.
Data is just Numbers and letters unless they are used.
Make sure you plan to implement the valuable insights you gain. Only then will you find yourself in a position of strength.
What free Shopify tools are you using now to spy on your Shopify competitors? – BigSpy!