Nike Ad Research and Study 2020 – BigSpy
Nike's advertising slogan is "Just Do It", an athlete started in 1988-80-year-old marathon runner Walt Stack insists on running 17 miles a day. Nike was inspired to create this brand. At the same time, Nike has been sticking to the original concept for the 32 years to 2020.
Nike's advertisements conveyed this concept very well. Nowadays, Nike is most popular among users in addition to high-quality product quality. Nike's most valuable place lies in its emotional value. Nike has also been strengthening the brand's emotions given by advertising stories. In addition to intuitive product sales, Nike ads mainly focus on brand stories. Every time people watch Nike ads, people will feel hopeful. Nike advertising is not selling any product, but an emotion. The user's brain will subconsciously associate this emotion with the brand name, and Nike's sales depend on this emotion.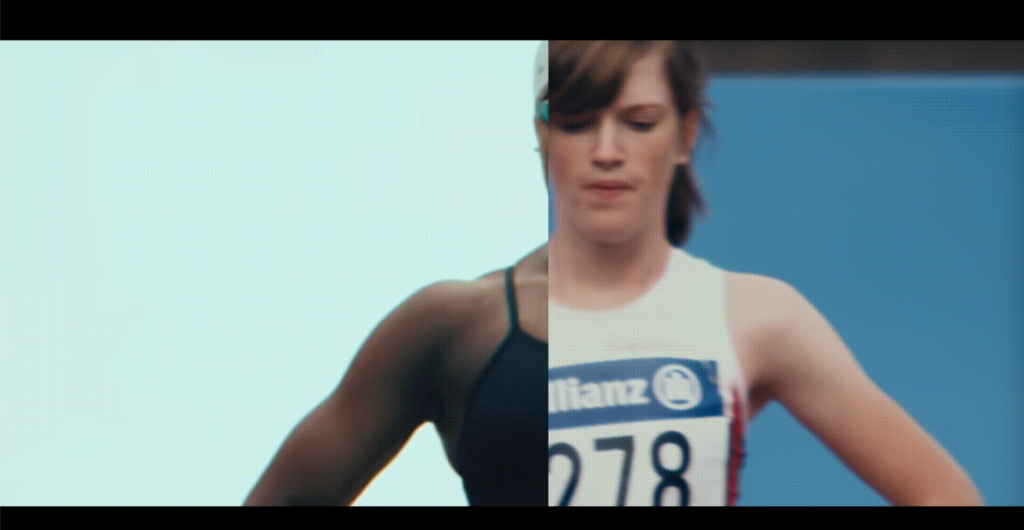 In the special period when the movement is restricted in 2020, the epidemic is raging, and residents of every country are required to stay at home. The city has been closed for several months, and even faced a second lockdown. In such a time of repressive exercise, Nike ads turned out to let us redefine sports. The "You Can't Stop Us" video advertisement released by Nike on July 30 exceeded 4000 views on Youtube in a short time. The following is a snippet of the Nike ad.
Nike advertisements endow sports love and passion, and also symbolize the vitality of self-improvement. Nike advertising is loved and learned by so many people not only because of the continuous innovation of Nike advertising, but also because Nike has given the brand love for sports. The Nike brand represents an optimistic spirit for sports.
Summary of Nike's excellent advertisements in recent years:
BigSpy is an ad spy tool. Hundreds of millions of ads are captured here. If you want to see high-quality creatives or monitor competitors' ads, you can start with BigSpy! Of course, today, I found the best Nike ads in recent years from here and downloaded them.
1. Introducing animated advertising effects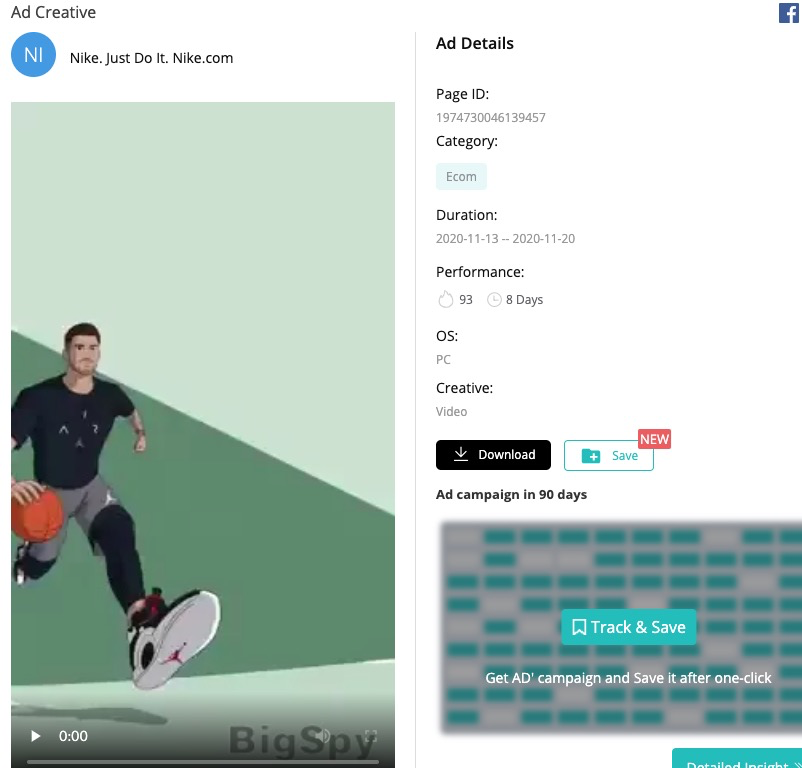 Nike's advertising continues to innovate. In the latest advertisements released by Nike in November 2020, the animation is used in the form of fresh and simple pictures. The entire animation lasts only 12 seconds, the background color is a contrast of dark and light green, the main character on the screen is only a boy playing basketball. The content of the entire animation is the action of the boy stepping forward and successfully shooting the basket.
Although the pictures are simple and fresh, the soundtrack is high-pitched and passionate, and the whole process is full of cheers.
2. Borrow social hot news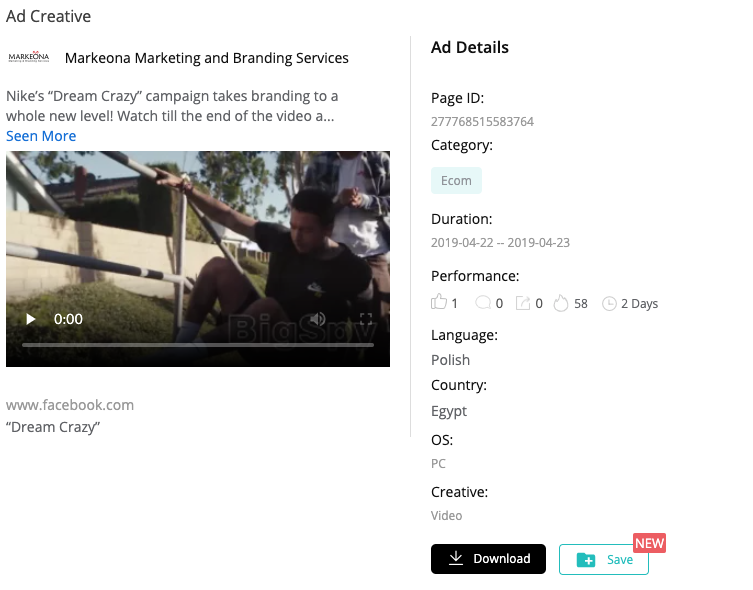 Nike's "Dream Crazy" advertisement released in 2019. The cover character is Colin Kaepernick. He is an NFL athlete. He was once kneeling on one knee to protest racial discrimination when playing the American national anthem before the game. The dissatisfaction between General and NFL, this experience also produced a "butterfly effect" after Nike launched Colin Kaepernick as one of the protagonists of the 30th anniversary of "Just Do It", causing the brand's market value to evaporate by $3.7 billion a day.
The stock price dropped by 3% within 72 hours of the advertisement. However, by the weekend, online sales soared by 31%. The huge response from people has won considerable exposure to NIKE and increased its brand value! I think the reason why this advertisement is so successful is that NIKE is on the united front with its core consumers.
Although the stock price fell that day, the idea and practice of rebellious marketing were indeed effective. This promo is the most viewed promo on Youtube in Nike's history, and Nike officials also stated that sales of the promo have increased well after the broadcast. After the stock price fell, it continued to rise, which shows that the influence is still very good. As a sports brand leader, there is such a sign of fearful courage and passion, which is really impressive. Nike's move is indeed a masterpiece of brand marketing.
Summary of Nike advertising skills:
1. Value social media platforms
With the development of social forms, traditional advertising media is no longer the primary advertising channel for brands, and more attention needs to be paid to social media platforms. Nike has gradually increased its investment in digital media advertising in recent years. Like Nike's main advertisement "You Can't Stop Us," this time, it chooses to publish on social media such as Youtube, Twitter, and Facebook, which is more conducive to spread and spread.
2. Not that the more brand placement, the better
Although it is an era of information fragmentation, advertising costs are gradually increasing. Brands are eager to gain more brand exposure and will blindly increase brand placement. But users hate seeing too many advertisements, so brands must grasp the timing and frequency of brand placement. Like Nike's advertisement, there is no brand implantation, but the brand concept is deeply rooted in the hearts of the people.
3. Start from the user's feeling
Nike used Colin Kaepernick as the 30th-anniversary cover character of "Just Do It" to face social topics such as racism and stand in the same position with users, starting from the user's point of view, and narrowing the distance with users. Starting from the user's point of view, and truly feeling the user's needs, can the user be impressed.