Complete Facebook Slideshow Ads Guide For Beginners – BigSpy
Facebook slideshow ads are an efficient ad creative type between traditional image and video ad formats. We all know that images used to be the preferred creative format for advertising because image ads are vivid and more attractive to users than text. But with the development of technology, video advertising creativity has become the mainstream, because the video is more adapted to this fast-paced era and can better express the core value of creativity to users. But the production cost of video ads is high.
Then Facebook has another creative type called Facebook Slideshow Ads. It is a low-cost video-like advertisement. Compared with pictures, it has a stronger sense of design; compared to videos, it saves money and time. Facebook slideshow ads can combine a series of still images to achieve a sports display effect, and then add music and text to achieve video-like ads. However, from April 20, 2020, Facebook will temporarily disable the music function during the slideshow creation process. During this period, advertisers cannot upload or add music in the slideshow ads.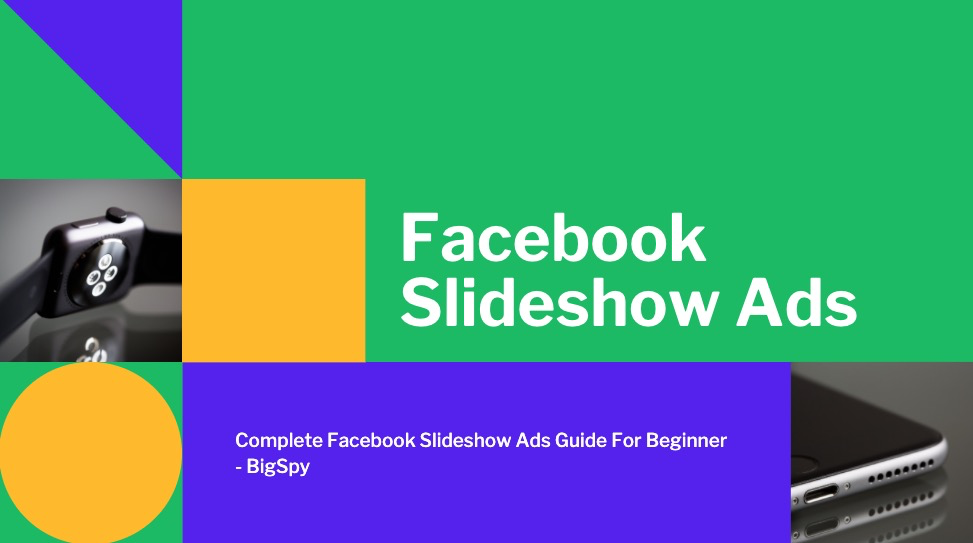 Facebook Slideshow Ads use
Slideshow ads can combine multiple pictures or videos, text, and audio to tell the brand story. You can use 3 to 10 pictures or a single video in your slideshow ad to create a perfect Facebook slideshow ad.
With Facebook slideshow ads, you can:
1. Quickly create an immersive advertising experience
Slideshow ads are very easy to create and edit, have low production costs, and have most of the experience advantages of video ads. Simplify complex processes or stories. Compared with text descriptions, pictures can show users a series of content or steps more intuitively.
For example, you can display physical products in slide ads. By setting a shorter playback time for each picture, you will be able to display the same product or different products in multiple styles while grabbing the attention of users.
2. Create high-quality ads via Facebook homepage or mobile
Facebook slideshow ads include free stock images, rich video editing tools, and a variety of music for you to choose from. Create compelling ads quickly and easily with photos or videos. Upload photos through the Facebook public homepage, use Facebook stock photo collections, and add text and logos to create high-quality ads.
3. Simplify complex processes or event narratives
Compared with text descriptions, pictures help you show the series of content or steps to users more intuitively.
4. Cover people with slower internet speeds
Slideshow ads useless traffic than video ads, because slideshow ads load only 1/5 of the video. Use this feature to use relationship network targeting to show ads to users who use older devices or slower network connections.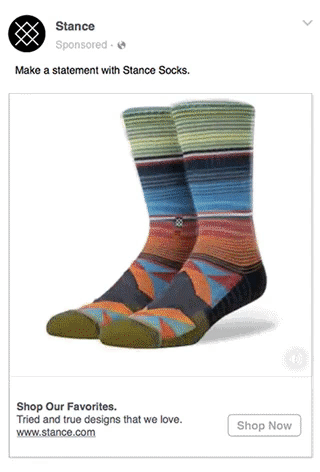 Compared with other types, the advantages of Facebook Slideshow Ads
Facebook slideshow ads contain visual content with special effects, colorful backgrounds, and sounds. They also use different text styles to tell stories. Compared with other forms of advertising, the design of Facebook slideshow ads is very simple.
Compared with image ads:
Slide advertisements provide users with the image and value of products and brands in a view. Users can visualize your brand in real-time without having to rely on static images. In addition, with slide ads, you can have an impact similar to video ads on your audience without spending a lot of resources. So, are they really effective?
Facebook slideshow ads not only make your products and services attract attention, but also cause users to bring actual value to consider your brand. By using this type of advertising, you can easily compete with competitors in the fierce market and stand out from the text-based advertising.
Compared with video ads:
Facebook Slideshow Ads does not require the budget required for video advertising to achieve comparable results.
Facebook Slideshow Ads is a video-like advertising format that can use sound effects to experience the wonderful brand story with pictures and texts, and can be displayed across devices. This kind of ad loads fast, so it can display perfectly at any internet speed.
Unlike some video ads, slide ads are not only low cost, but also simple to make. In just a few minutes, you can create a slideshow ad on the desktop or mobile to tell a serialized brand story. You can even use stock images or existing videos to create this type of ad during the ad creation process.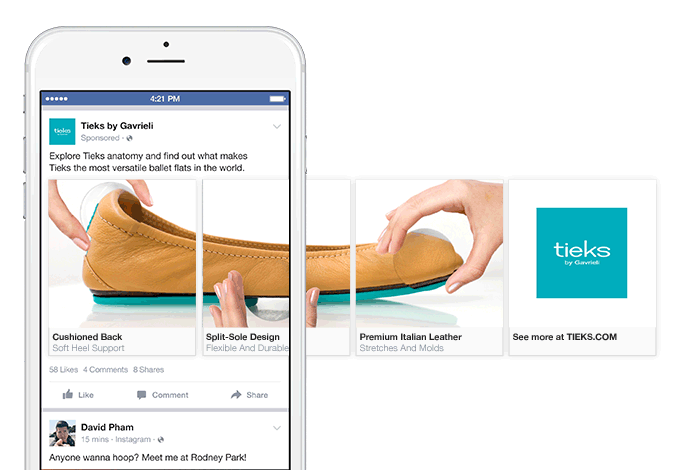 Optimize Facebook Slideshow Ads to increase the enterprises' ad ROI
1. Use slides to turn static images into video ads
Facebook Slideshow Ads can help advertisers easily make simple Video Ads using the pictures they already have on hand, and without any additional production investment, the whole process is convenient, fast, and cost-effective. It only takes a few minutes to quickly create a slideshow ad via your mobile phone or computer.
Facebook slideshow advertising marketing has good marketing effects on direct marketing, brand search, and offline store visits.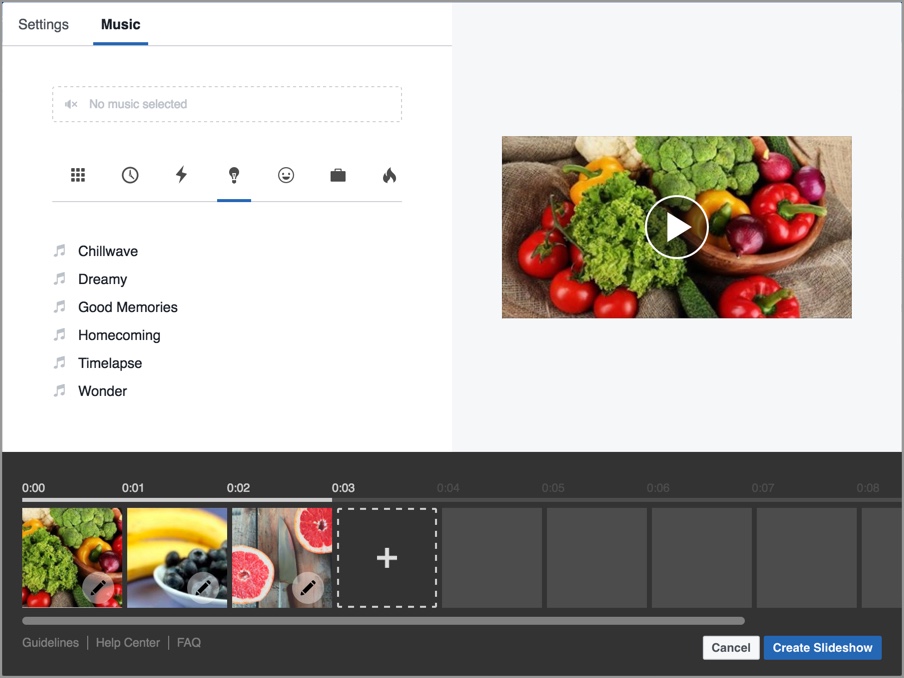 2. Plan content, design story script
Before executing the advertising plan, you need to create a marketing plan, determine the advertising goals, creativity, and make a plan to determine how to display your brand through pictures. In this process, you need to plan from the perspective of the audience to ensure that the way the message is delivered is appropriate and more attractive, so as to promote more sales. At the same time, you should also consider the issue from the perspective of potential customers. Is the narrative of the advertisement clear? Is the display order reasonable?
Design suitable advertising creative pictures according to different marketing purposes, connect each picture together to form a complete story chain. Before advertising design, we must have a basic design concept and design direction.
Use bright and bold colors for the slideshow images to make the information to be displayed stand out in the background. Color has the effect of influencing people's emotions and moods, arousing people's emotions, and resonating with them. Most successful advertising designs make good use of the function of color, and successfully use color in advertising to play a role in contrasting and rendering advertising content. Colorful commercial advertisements will give people a bright feeling, and people will be attracted by it unconsciously.
4. Add a caption on the picture
Most of Facebook's creative types are not friendly to adding copywriting to the screen; however, you can add text to the slide ads, and Facebook officials even recommend "adding copywriting to each picture to convey important information".
The copywriting on the screen can help the business narrate the brand, product features, and brand story to the user, and can test the effectiveness of the copywriting. It is recommended to test the number of 3 to 10 images according to the target audience of the advertisement. You can use interrogative sentences in the first image to ask the audience's pain points, and then give the solution in the next image.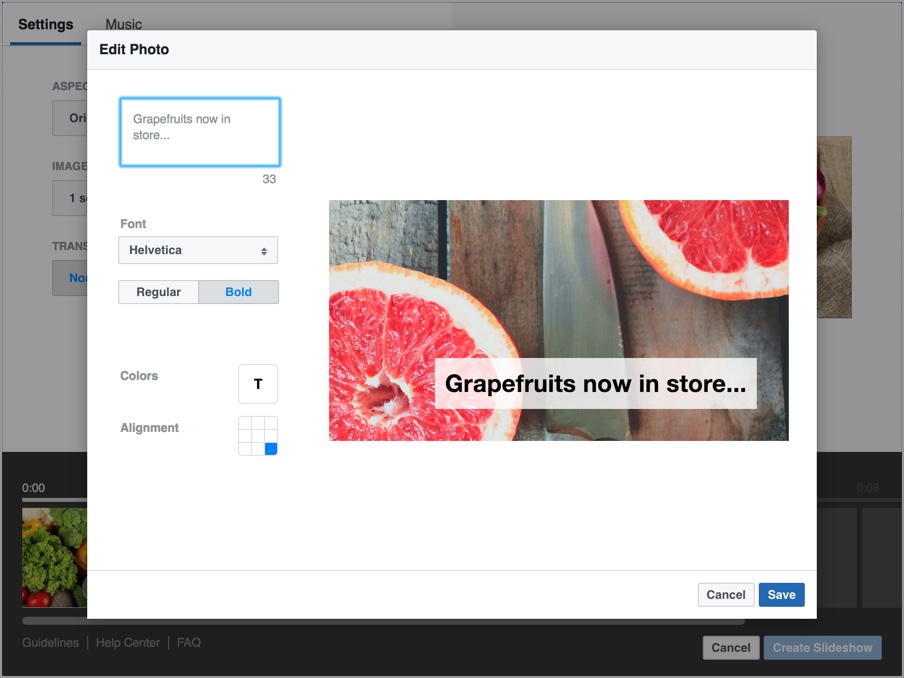 Here is a good copywriting spy tool, which collects all the advertising copywriting on Facebook and divides them into 3 types, namely ecom, game, and app. Here, you can use the keyword search or advanced filtering to find the ad copy that users like. Copywriting is the soul of the entire advertisement. BigSpy has designed this tool so that advertisers no longer have to worry about ad copywriting.
5. Display advertising diversity
Facebook slide ads, you can think of it as a video version of a carousel ad. To display various products or services provided by the enterprise. If the clothing industry can display a new series of clothing to be released in the next season; if it is a service industry, it can display various services that are of interest to a specific audience.
6. Follow your competitors and learn successful ad cases
In this rapidly changing era, we must always pay attention to the changes of our competitors, monitor the successful advertising ideas of our competitors, analyze the advertising strategies of our competitors, and let us know more clearly what are our shortcomings in marketing. Need to improve and learn. Use the success stories of competitors to imitate and optimize to increase your advertising ROI.
BigSpy is an ad spy tool that provides advertisers with Facebook advertising intelligence and analyzes the advertising strategies of competitors. BigSpy collects a total of 1 billion advertising data in 40 countries, and the number of advertisements continues to increase with millions of ads every day. This tool helps advertisers monitor successful materials on the market and makes the advertising world transparent.
How to set up Facebook slideshow ads
The specs requirements for Facebook slide ads:
Dimensions: 1,289 x 720 pixels. Ratio: 16:9, 1:1 or 2:3. Text: 90 characters. Title: 25 characters. Link description: 30 characters.
In Facebook Ads Manager, you can go to the ad level of the ad campaign and ad settings you want to set up slide ads. Scroll down to the "Media" section, where you can select creatives, then click on the "Create Video" drop-down list and select "Create Slideshow", as shown below: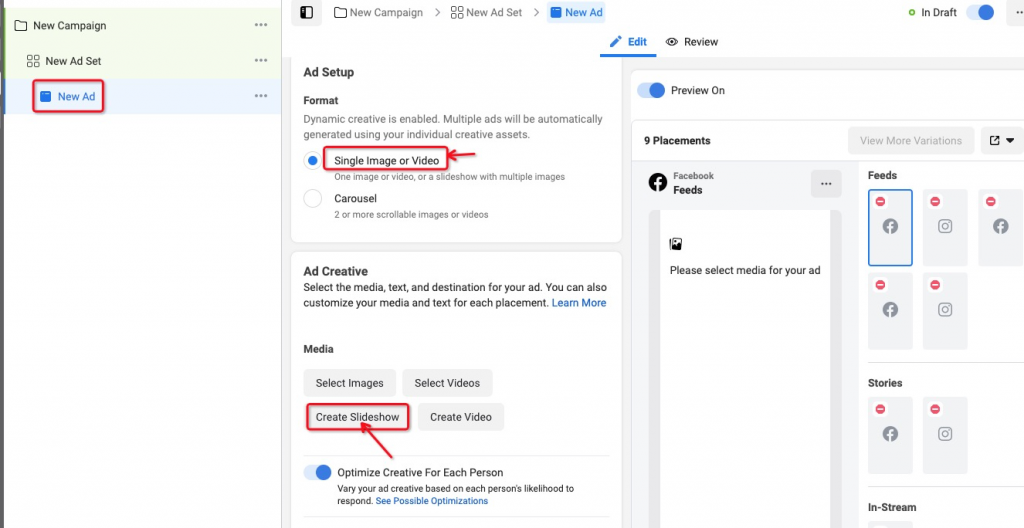 Next, a Video Creation Kit window will appear on the page, as shown below. From here, you can start to choose different templates for the slideshow ads, choose square or vertical layout options, and then choose the different images you want to display. You can choose from 3 to 10 pictures in the slideshow video ad, with a maximum duration of 15 seconds. But some templates can display fewer pictures and shorter time. These templates are mobile-friendly, so you don't have to worry about them not displaying properly on your phone, but it is recommended that you preview them before posting the ad.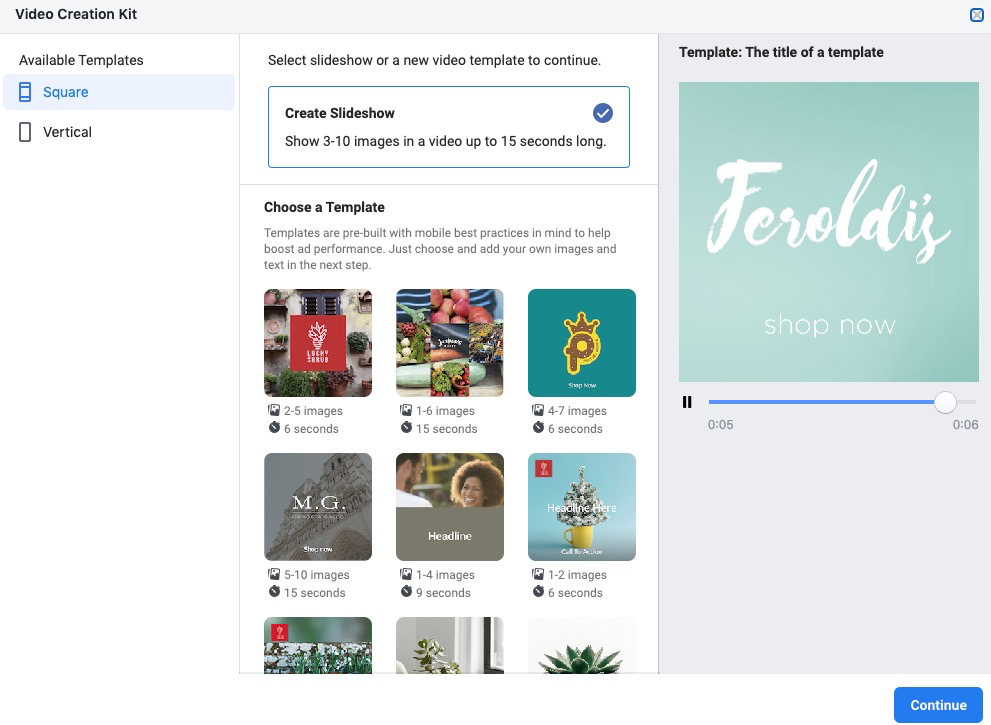 After selecting the template, you can customize it. On the next page, you can select pictures, special effects, colors, LOGO, picture layout, and size, add text to pictures, select fonts, size, etc. When selecting effects, you can add stickers, frames, and colors to further customize the video creative for the slideshow.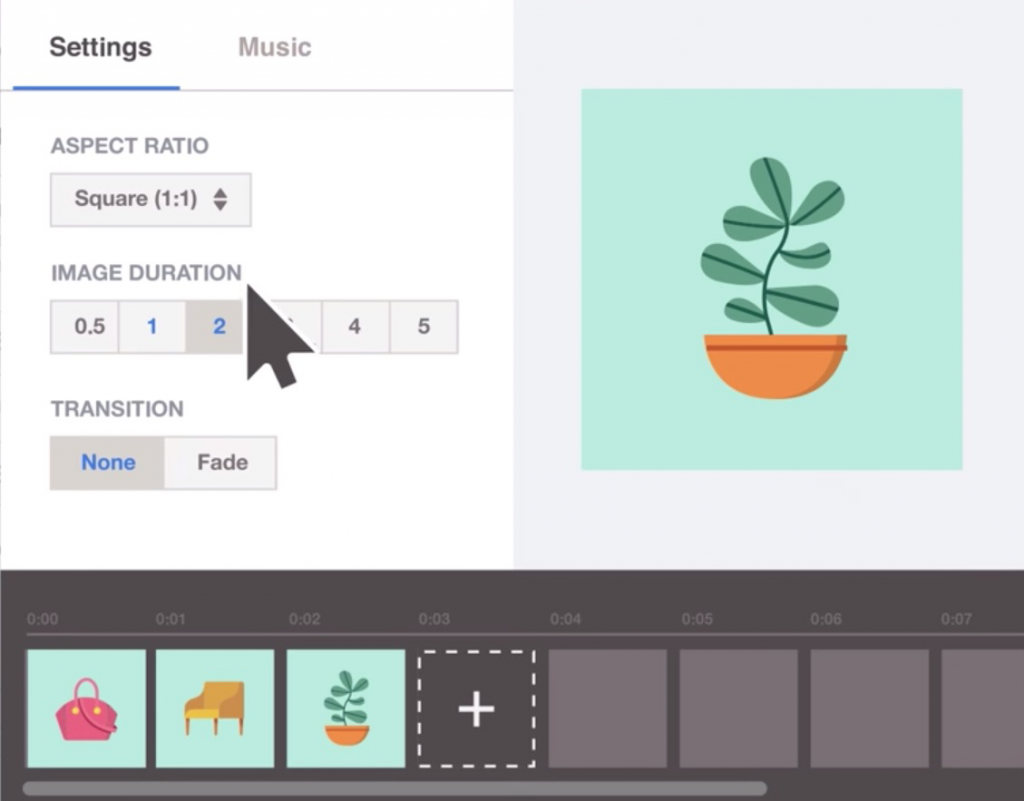 At the same time, Facebook also allows you to create multiple aspect ratios for slideshow creatives. For example, if you create square creatives, Facebook will also automatically generate vertical creatives so that you can place them in various ad placements on Facebook instead of manually creating new creatives. For Instagram and Facebook Stories, vertical advertising works better.
If you are not familiar with advertising on these channels, then I suggest you test the placement of Stories ads on Facebook and Instagram. These placements are becoming more and more popular and can help your business, and many people have gotten higher click-through rates from Stories' video and slideshow ads.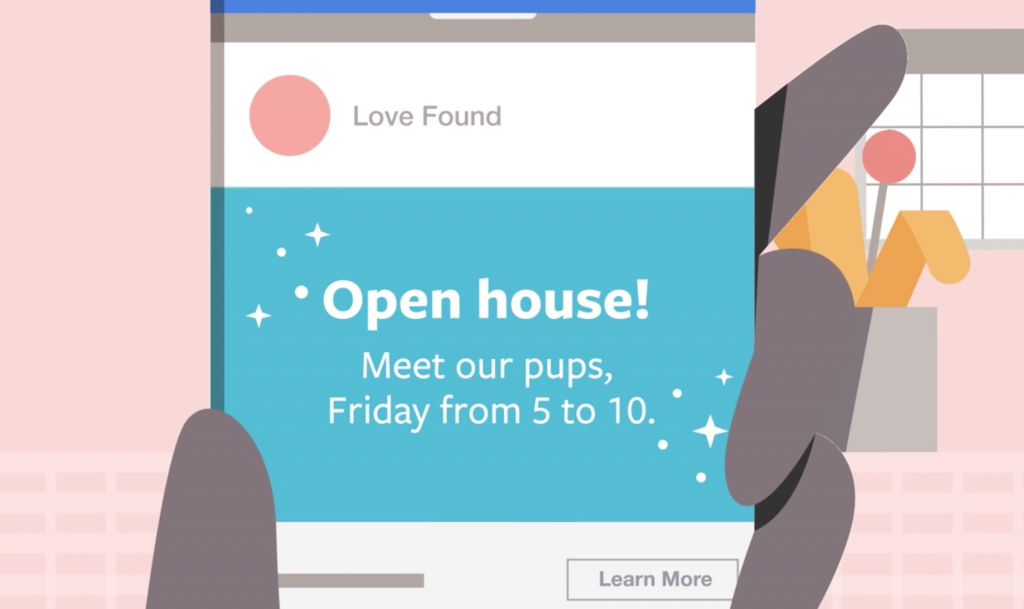 Facebook Slideshow Advertising Creative Skills
Use high-resolution still images or existing videos.
If you are uploading a video, please select .MOV or .MP4 file type.
You can try 3-10 pictures at first, and the recommended picture aspect ratio is 16:9, 1:1, or 2:3. The aspect ratio of each picture should be similar.
Use in conjunction with any Facebook targeting criteria, such as bandwidth, device, or demographic data targeting.
Choose a picture from Shutterstock, homepage gallery, computer, or mobile device.
Upload your own music (provided you have permission). If you don't have upload permission, there are free tracks for you to choose. Note: The music function will be temporarily disabled.
Try cropping, reordering, adding text, adding fade effects, and changing the duration of the effects.
Facebook slideshow ads are worth trying, if you still have any questions about it, BigSpy will help you.