Facebook Ads for Authors: How to Sell Books on Facebook? – BigSpy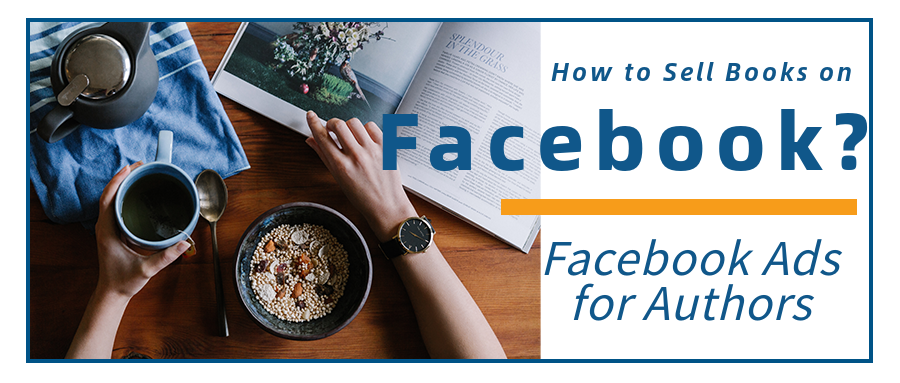 If you are an author or publisher, you must have heard of Facebook Ads. As more and more people join Facebook, the importance of Facebook marketing to business success is increasing. According to Facebook's Q3 2020 financial report: As of September 2020, Facebook has 2.74 billion monthly active users, and Facebook's ecological network is getting stronger day by day.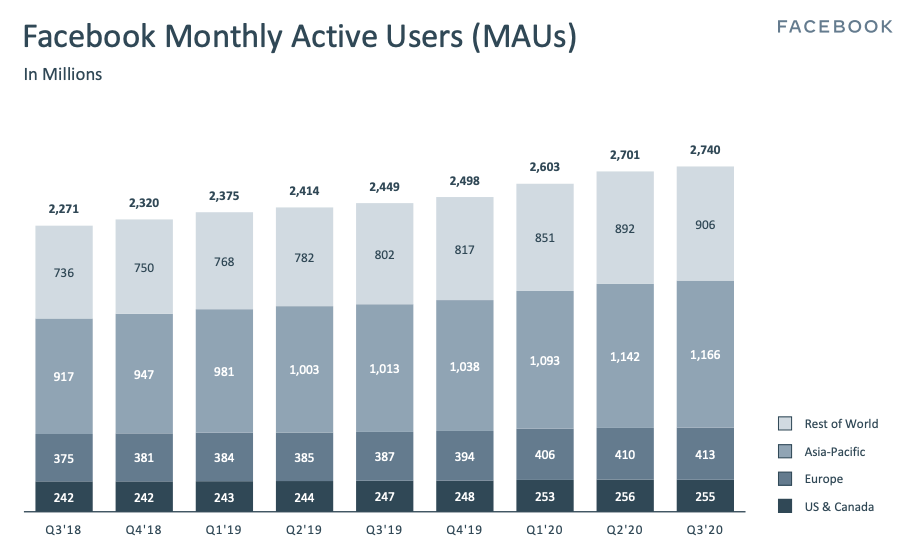 Due to the rapid development of the Internet industry, many e-books have replaced paper books. Most readers have become accustomed to electronic books due to the convenience of carrying and the price. It is conceivable that almost a large part of your target readers can be found and converted on Facebook, thereby achieving lower-cost profits.
So how do authors use Facebook to find audiences and increase the ROI of book sales? May wish to refer to the following points
Improve accurate audience
Optimize advertising ideas
Test the effectiveness of ads
Improve accurate audience
By defining the audience of your ads through Facebook, you will let Facebook know whose ads you want to see and understand the characteristics of people who are more likely to interact with our ads. This is very important to you: First of all, accurate audience targeting will greatly reduce your advertising costs on Facebook. Inaccurate advertising targeting may reduce the activity of non-target groups and bring a bad social experience. Increase the likelihood that Facebook will reduce your ad exposure. Secondly, only by finding the precise interest groups can we achieve better conversion and purchase, and prepare for the subsequent minimum volume.
On Facebook you can reach precise audiences for you to promote your books. However, it depends on whether you have previously identified the audience body that is interested in your book.
If your book already has a small number of readers and you have clarified their detailed information, you can use "Engagement retargeting" to find similar people. Later, when you add posts, you can choose people and keywords that are interested in your genre.
If your book has just come out and you don't know what kind of people will like your book, you can refer to the keywords in the advertisements of similar books of competitors. Or conduct a preliminary audience test which groups will be interested in your book. You can target by "behavior", "interest", "geography" and "age" to test what kind of groups have liked and clicked on your ad.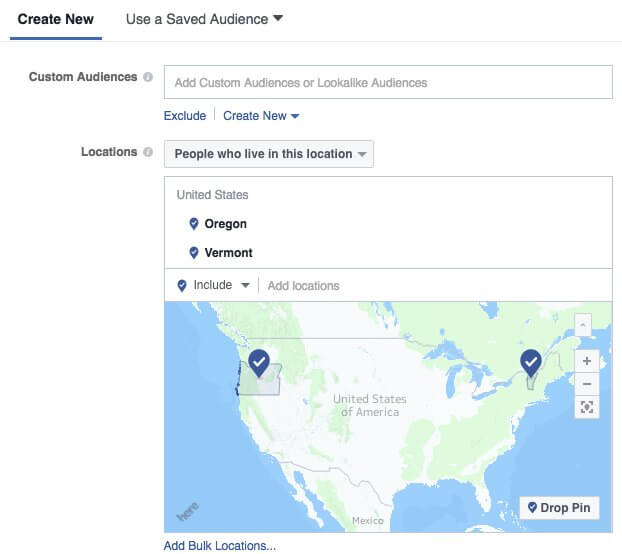 Optimize advertising ideas
In the beginning, we can use the image format to test what kind of display ads can get better social interaction. In the future, the content of pictures can be extended to video type advertisements, because the advertising audience Facebook has turned to the "video first" strategy and we all like these videos. In addition, video content can enable users to increase user stickiness and improve user retention, which is also beneficial to Facebook.
However, the production of videos takes more time than pictures, which is also a problem for many authors and publishers. And I don't know how to optimize it to look like the audience. In fact, we can first observe what kind of advertising creatives are used by competitors of similar books, and select creatives with high interaction volume and long-lasting advertising (this is often the appearance of competitors optimized).
We can also try out some ad spy tools to find high-quality ideas from competitors—here we take BigSpy as an example, search Books and sort by Like to find ideas with reference value.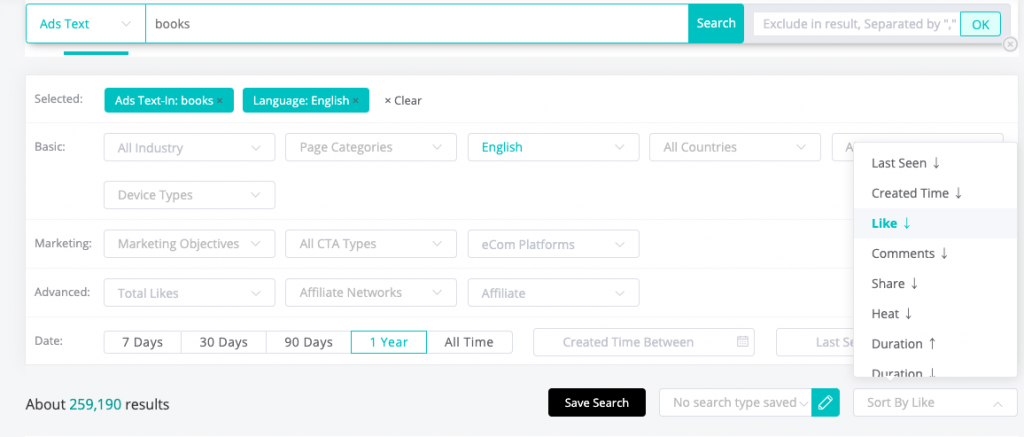 Contrasting colors and thought-provoking copy
The book recommendation advertisement of Dr. Farrah Agustin-Bunch, MD received 120.7k likes in just 17 days.
In its advertisements, it uses viewpoints to emphasize the importance of theories and leads to three recommended books, and uses real people to hold three books with contrasting colors as pictures to firmly grasp the reader's impression.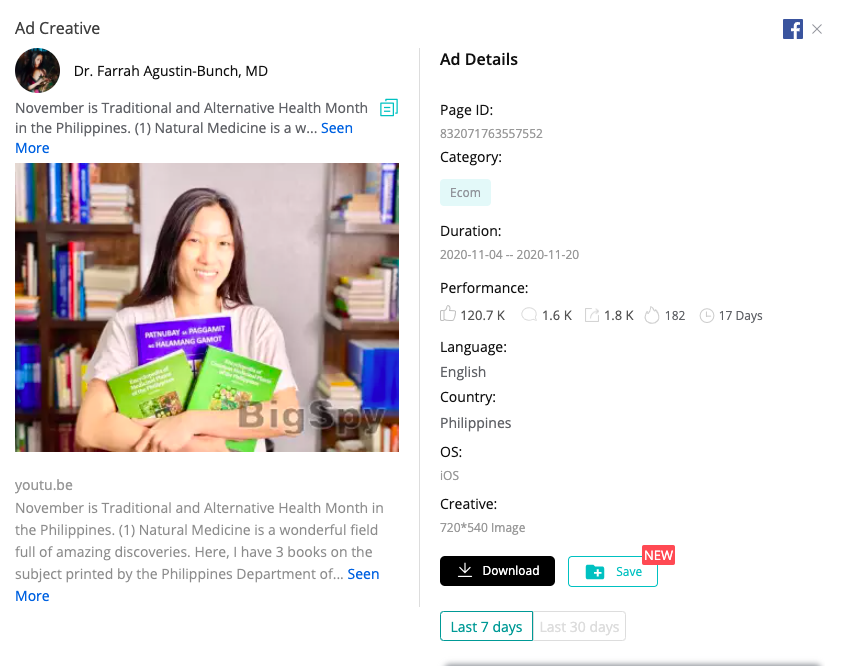 Social reputation and price comparison
For example, Puppy Dogs & Ice Cream Books said in the title that the children's Amazon list is the number one book, and it is accompanied by children and faces to quickly let the audience understand the content of the book. Second, their ad copy stated that Amazon was unwilling to lower prices, but they offered discounts to encourage users to click to buy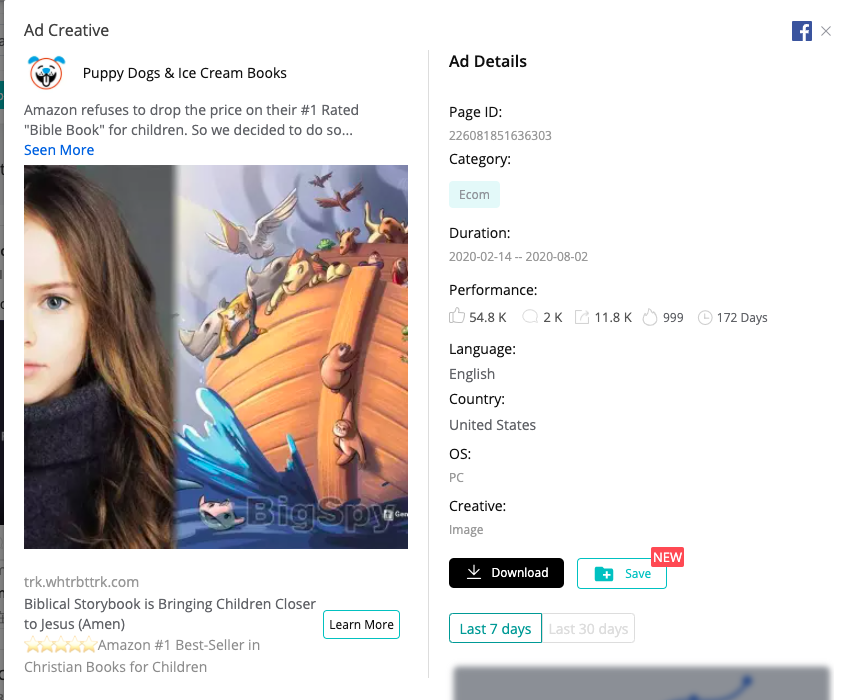 Make good use of rhetorical questions, Less is more
Health uses warm and color matching and brief rhetorical question texts to arouse the audience's yearning for happiness and health, so they can view their e-course
Test the Effectiveness of Ads
Whether it is optimizing copywriting, audiences, and images, you need to test. You can set up an advertising campaign with the same goal, with at least three different creative and copy combinations, and spend the same time to test which ad group works better. Don't be too troublesome, when you find a clear goal and positioning, it will greatly save your time and budget!
Further increase the budget and increase data sales
Congratulations when you find a user group who likes your books and their more easily converted ideas and copywriting! Only one step away from success. You can increase your delivery efforts to quickly convert according to your goals. At the same time, you can continue to collect user forms that have been transferred and upload them to Facebook to match more target users!
In Conclusion
I hope you now have great potential and possibilities for Facebook book advertising. I hope you can use Facebook to quickly develop your business and expand your audience.
In addition, if you want to increase Amazon's book sales, Amzchart can help you.