2020 Review: Best Ad Creative and Examples – BigSpy
Before designing advertising materials, whether we will consider the advertising creativity of spy competitors first, or learn from excellent advertising creativity. This is normal. Because creating an advertising creative that attracts users' attention means that the advertising has been 70% successful, so we have to invest more energy in advertising creatives.
It is now the beginning of 2021, and 2020 is over, but I believe it is a year worth remembering for the whole world, because it is a peculiar, full of twists and turns, but also a year full of love. This year is worth recording. The same is true for advertising creativity, because of this special historical background, some excellent advertising creativity can move people even more.
Below are the 50 most successful 50 advertising ideas I found from BigSpy (the best ad spy tool). I hope it can give you more inspiration and creativity, so that social media marketing and promotion are no longer limited by advertising creativity.
1.World Health Organization (WHO)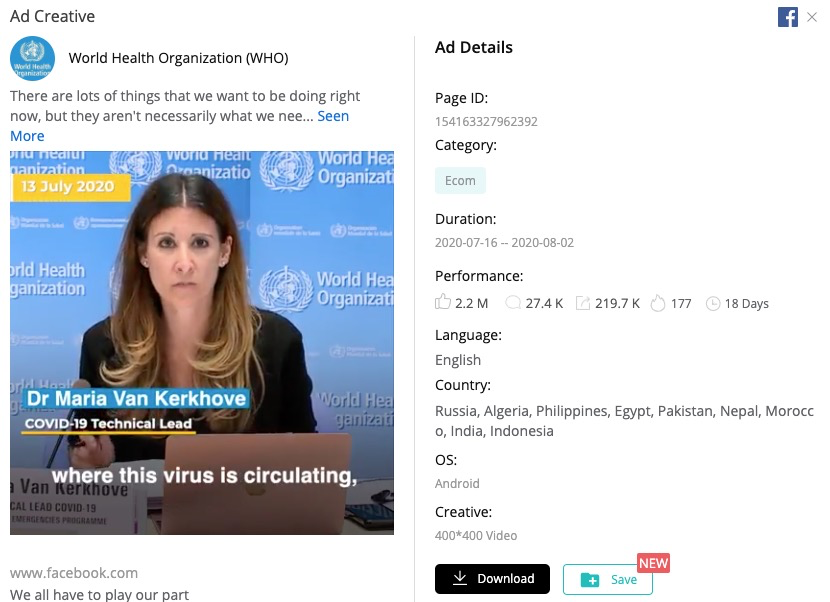 I think that when you think of 2020, you will definitely think of COVID-19. In such a social environment, the World Health Organization (WHO) advertisements about virus information will definitely stimulate everyone's nerves. A one-minute message about The virus warning and prevention video received 219.7k shares and 2.2M likes in just 18 days.
2.Nike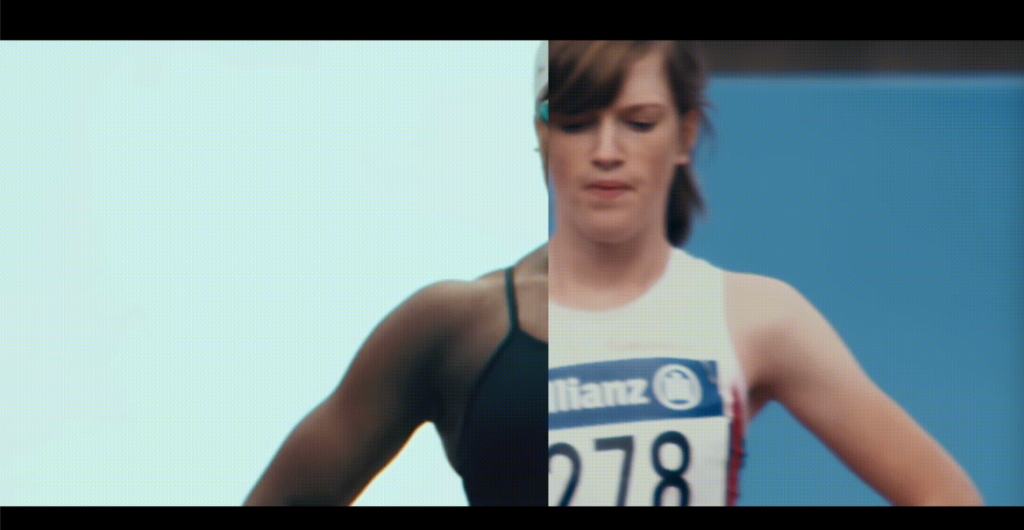 What is the hottest global advertisement in 2020? That must be "Just do it" released by Nike. Once it was released, it reached 40 million views in just three days. Nike uses superb editing techniques to stitch together more than 700 sports shots. 2020 is a frustrating year. The more you are in this downturn, the more you need encouragement and hard work.
3.Dios Es Bueno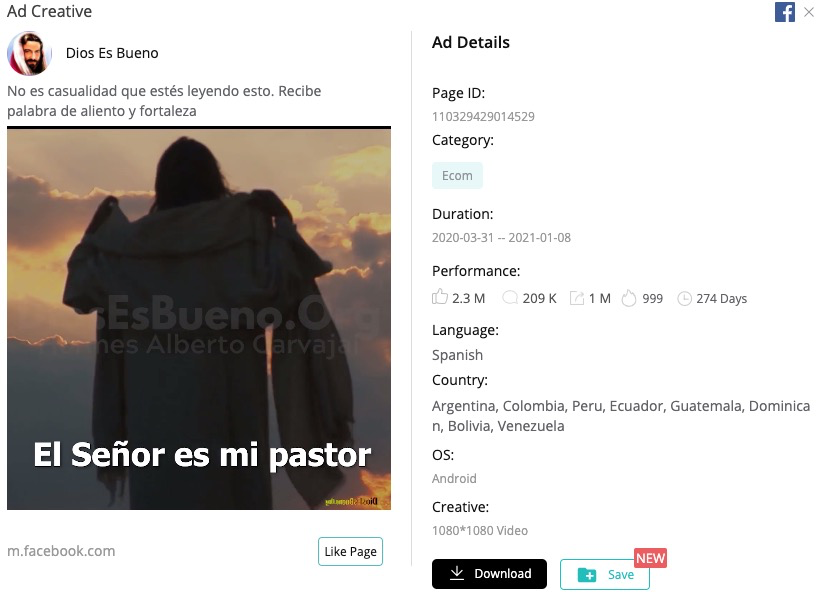 This is a religious advertisement. It uses a gentle and peaceful voice to give us strength and feel the encouragement from God.
4.Baterías LTH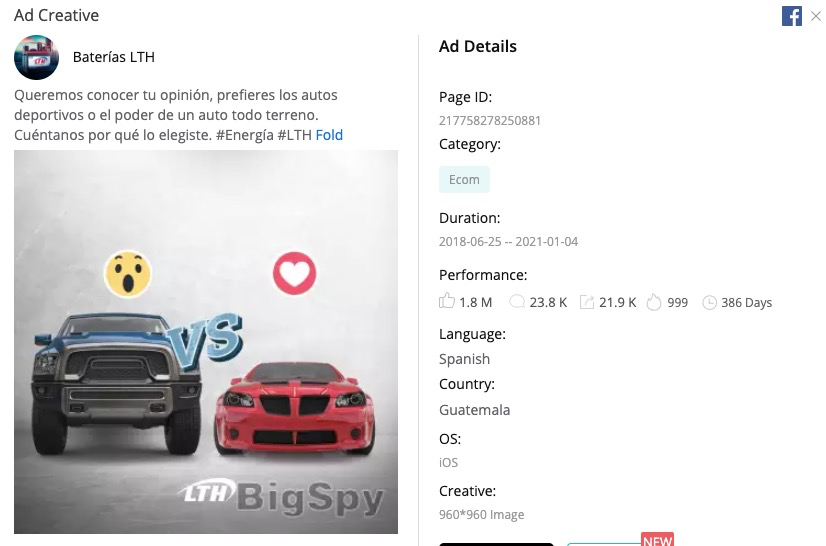 Baterías LTH is a high-quality car battery manufacturer. It started in 2018 with an advertisement about choosing the type of car you like. The multiple choice question is very simple, you can actively mobilize the user's participation, and choosing a cool off-road vehicle or a beautiful sports car seems to be a real problem, just like I was entangled in college studying at Harvard or Yale~
5.iPanda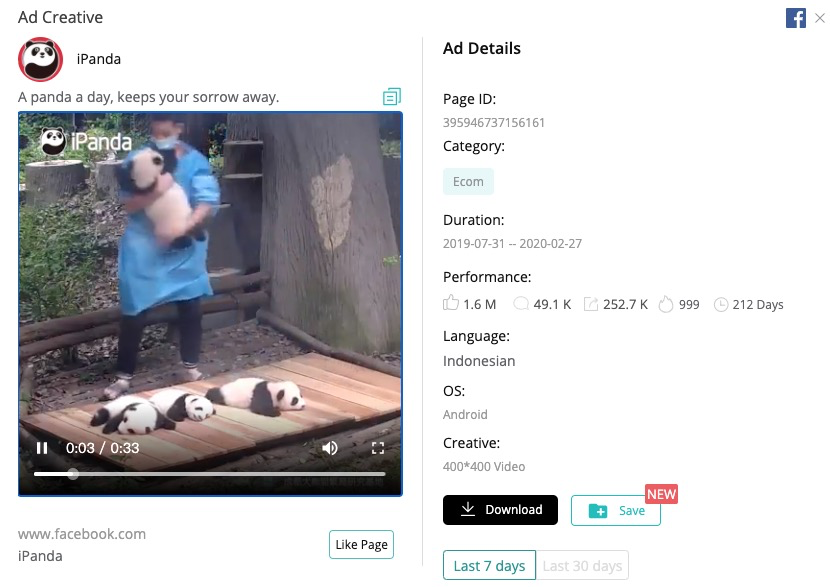 The giant panda is a national treasure of China, but it seems to be loved by people all over the world. This Facebook ad is just a video of 4 pandas sleeping, which lasts only 33 seconds and has 1.6M likes. No one can resist the cuteness of animals!
6.Huawei Technologies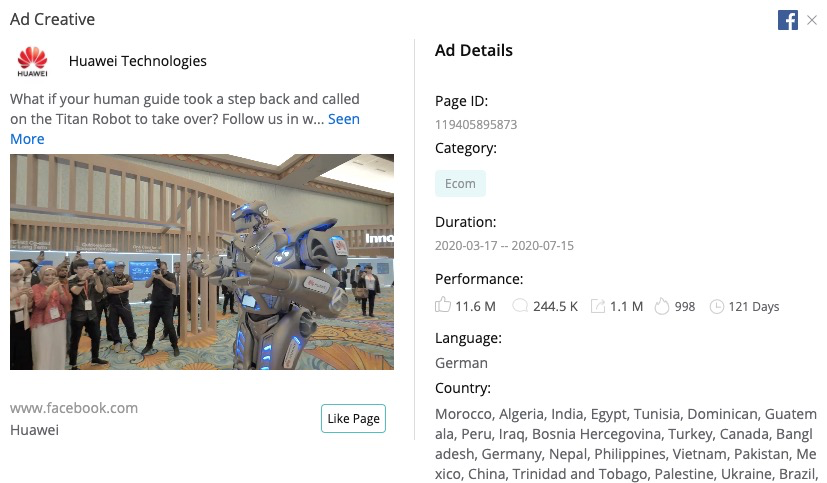 In 2019, the 5G technology and folding screen mobile phones promoted by Huawei have set off a wave all over the world, but in 2020, Huawei still has not stopped scientific research. The above is Huawei's use of robots in a technology exhibition. On-site tour guides and videos of communicating with on-site users. The new thing about robots as tour guides is always so exciting.
7.Samsung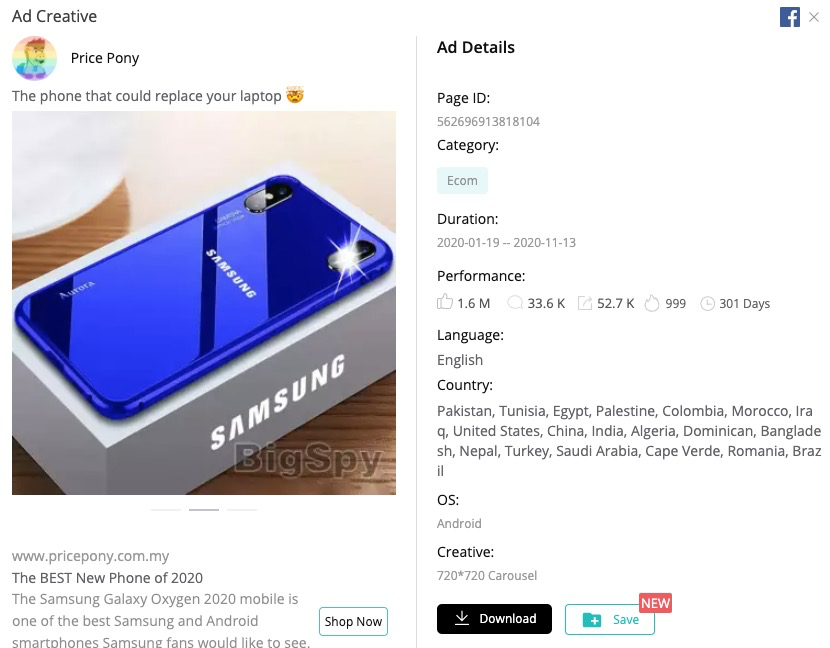 Samsung will launch a new mobile phone in 2020 that can replace laptops. It is undeniable that mobile is the trend of the entire Internet development, but has the technical difficulty of using mobile phones to replace laptops really been overcome? Regardless, an ad copy that breaks our cognition is the fastest way to attract users.
8.Disney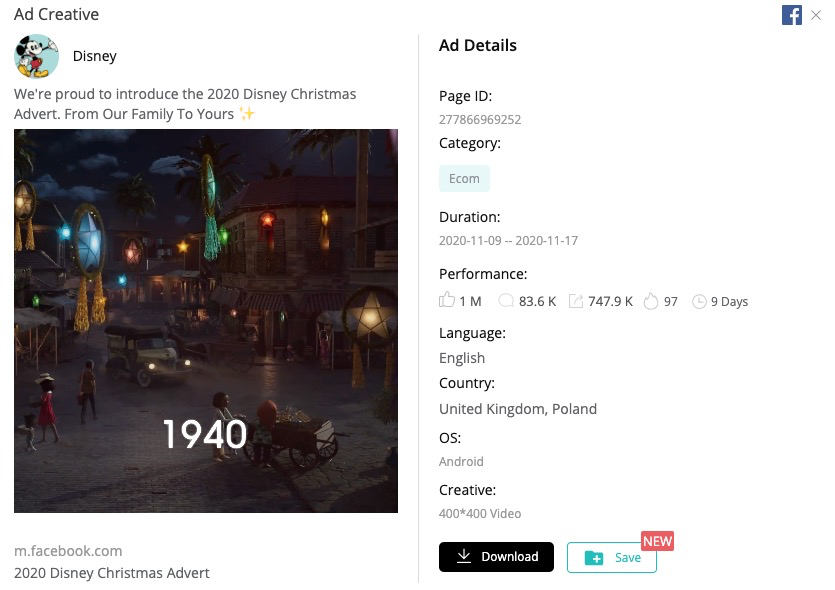 The theme of Disney's Christmas-themed advertising in 2020 is companionship. From 1940 to 2020, Disney has been with us to grow up in 70 years. Even if a little girl grows into a big girl, Disney will still be with us. Perhaps the reason why this ad can move people's hearts is just because we all had a Mickey Mouse toy when we were young.
9.Pro Tork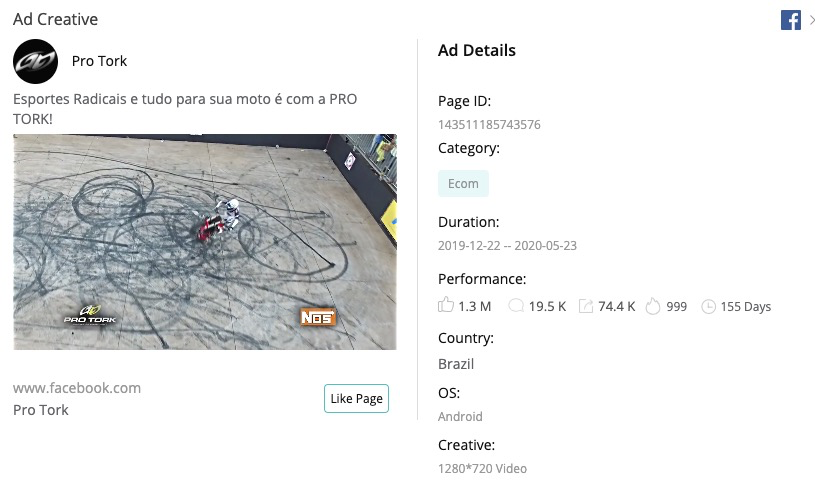 The stimulation of extreme sports can always make people excited quickly. This is especially true for a wonderful racing game.
10.Cristiano Ronaldo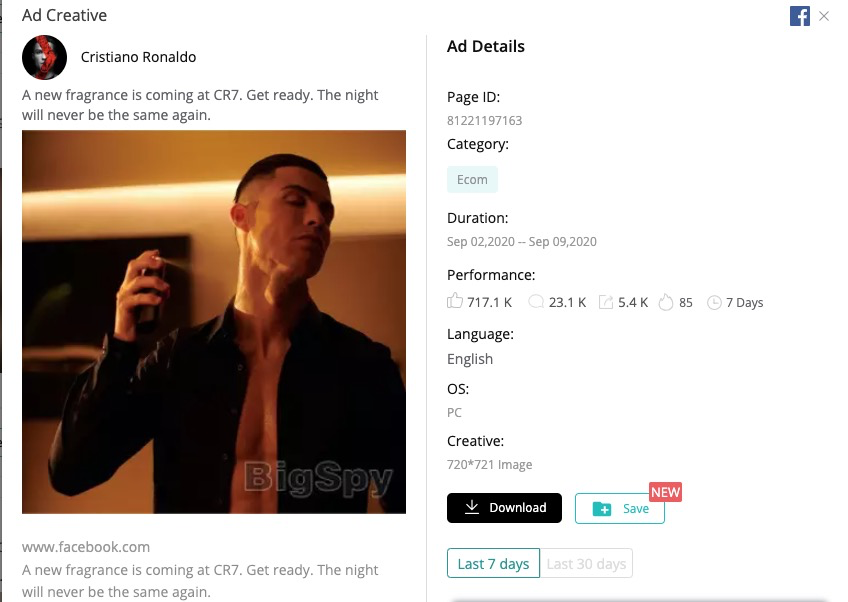 The stimulation of extreme sports can always make people excited quickly. This is especially true for a wonderful racing game.
11.La Guía Del Varón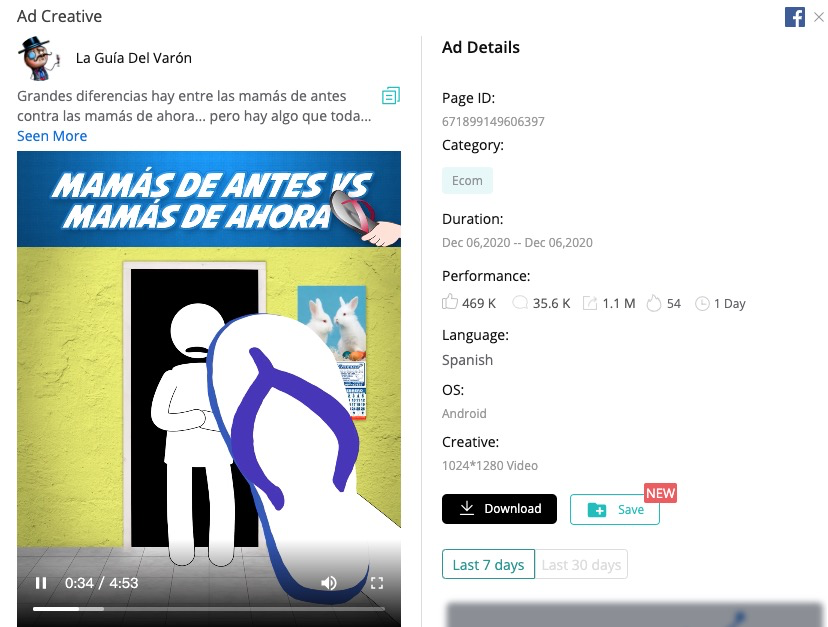 The animation scenes are very interesting, and the whole video compares the changes between mothers. Slippers, as the most important props, play a role in the series of stories.
12.Bestfriend goals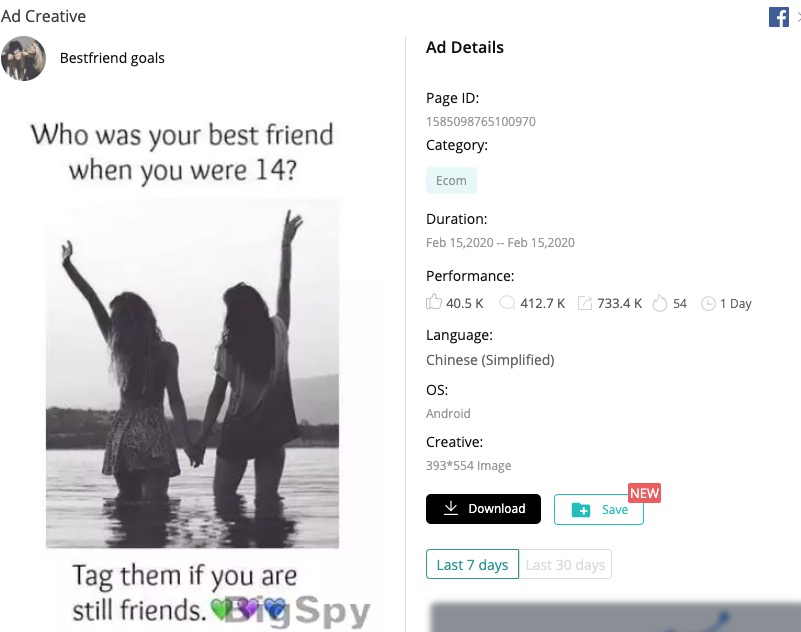 This question can be said to hit the soul, "who is your best friend when you were 14", and there are some potential problems with this question, for example, who is your best friend now? Friendship is so important, a good advertisement will make people empathize immediately.
13.Likee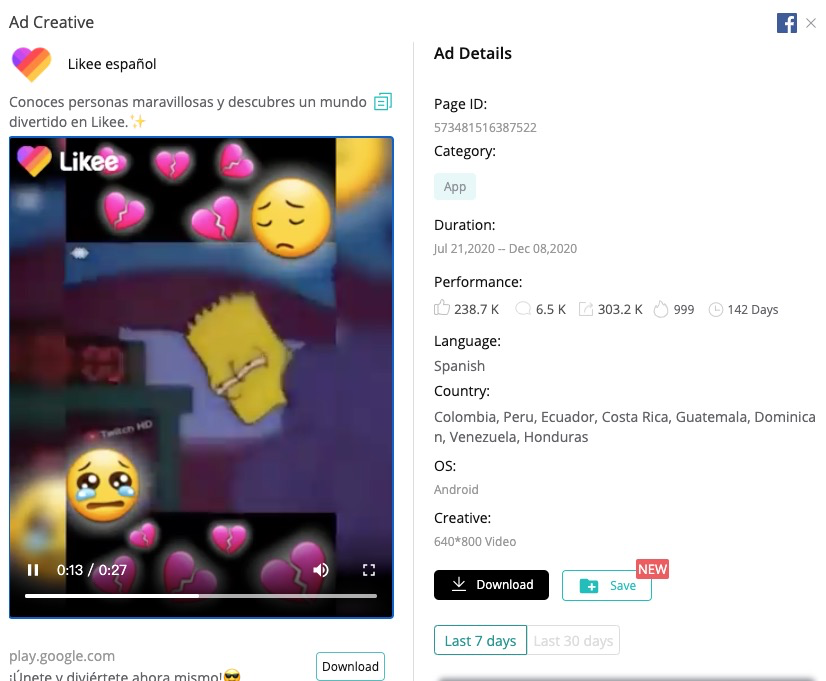 Under the shadow of the virus around the world, short videos are booming. In 2020, Facebook has carried out a major revision of its pages, specifically adding video pages. Likee is a short video platform, and high-quality short videos are their biggest business card.
14.DIAGRAMRT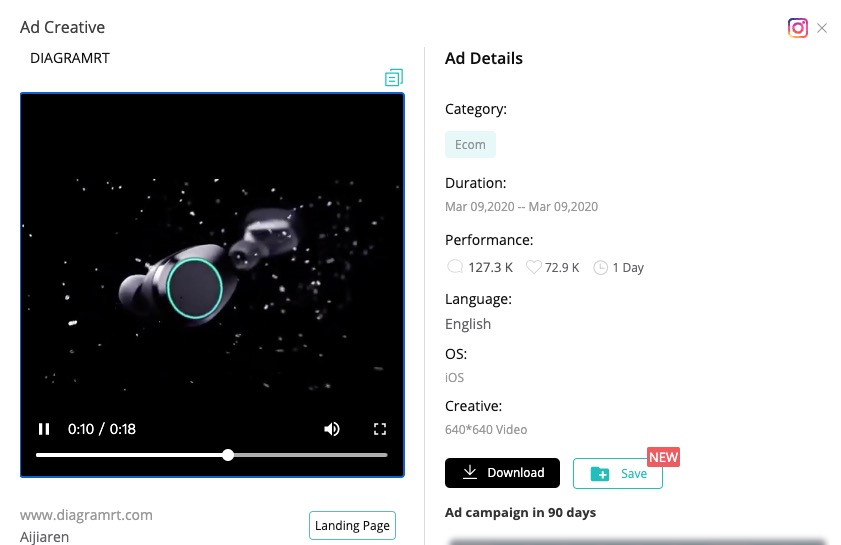 Following Apple's drag-out of wireless Bluetooth headsets, wireless Bluetooth headsets have become the most popular item for electronic devices in 2020. How can they become a dark horse in such a trend and stand out in many social media advertisements? A textured creative is the key. This is an advertisement for wireless earphones published by a small advertiser on Instagram. The 18-second content reflects the super high quality of earphones. For example, they are not afraid of water, they are comfortable to wear, and can be used as sports earphones. Easily capture the favor of users. Become the most popular advertising material in 2020 that surpasses many big names.
15.Chic Me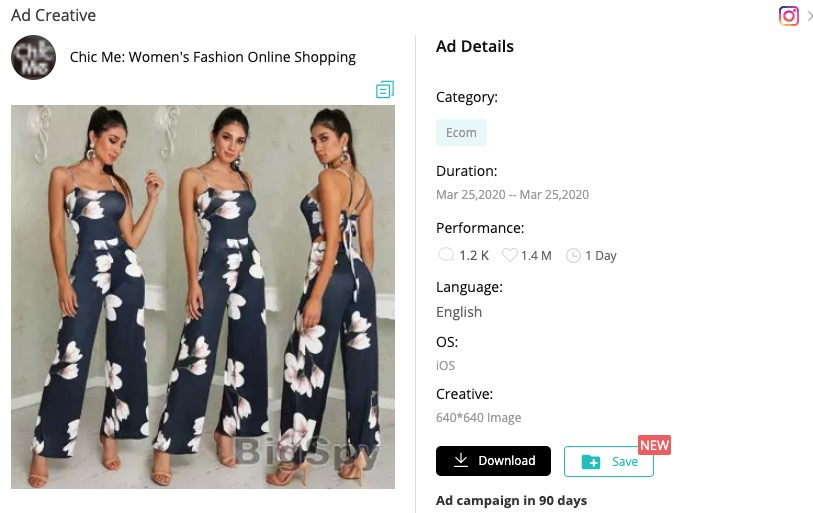 Beautiful clothes are always so attractive. Clothes printed with large petals are both showy and beautiful. Although 2020 is a suitable year to stay at home, beauty is not obstructed.
16.New Balance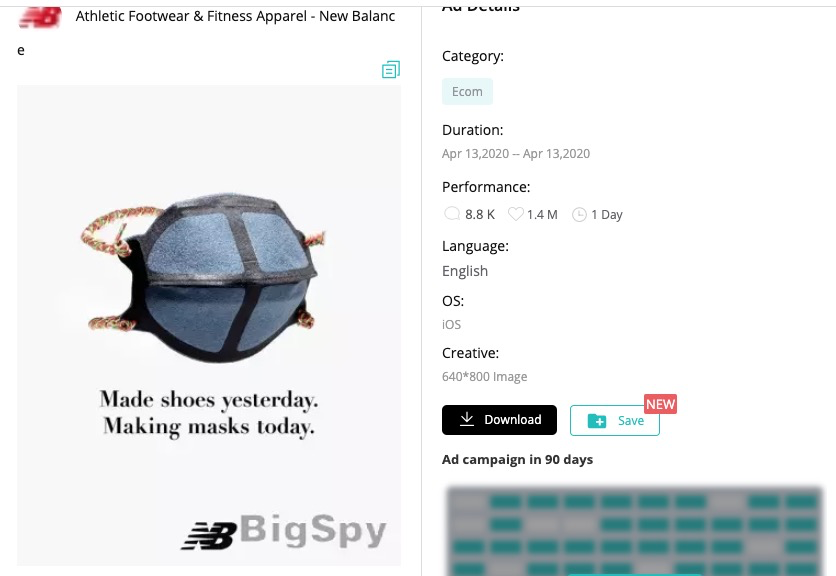 Masks are the hottest fashion item this year. When the virus becomes a global public enemy, everyone should wear masks spontaneously for their own safety and the safety of others. That fashionable mask is the trend this year. New Balance launched a unique mask to follow this trend.
17. Mi India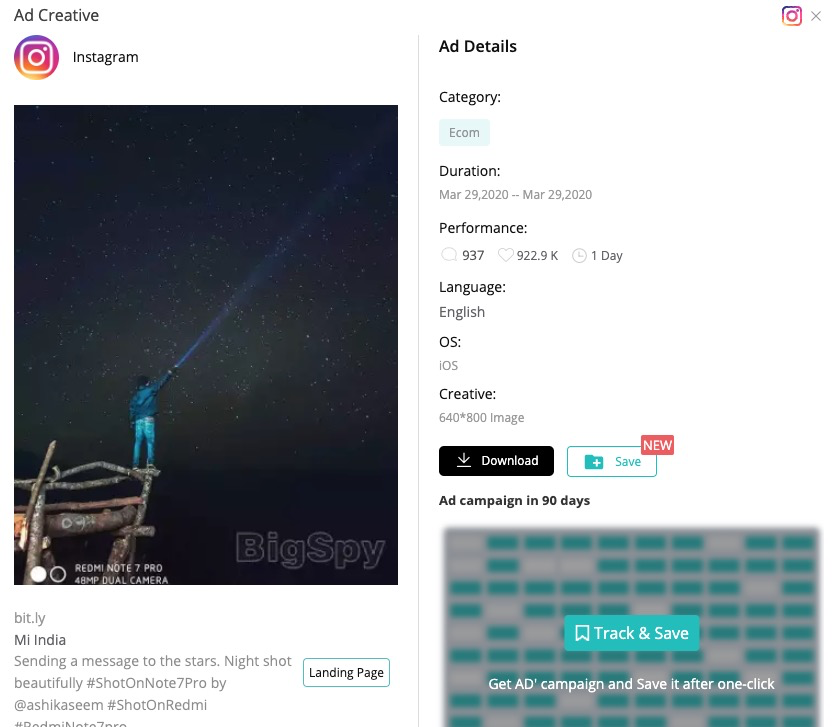 Xiaomi began to expand overseas markets in India in 2015, and to this day, Xiaomi has been the top-selling smartphone in India for three consecutive times. In marketing, Instagram is a social media channel commonly used by Xiaomi to publish advertisements. This is Xiaomi's most successful advertising creative material in 2020. The whole photo did not highlight the mobile phone. Under the vast sky, we used the speed of light to illuminate the sky. We may not understand its meaning just by looking at the picture. But the annotation added to the picture is "Sending a message to the stars". It highlights the high performance of Xiaomi phones.
18. Indestructible Shoes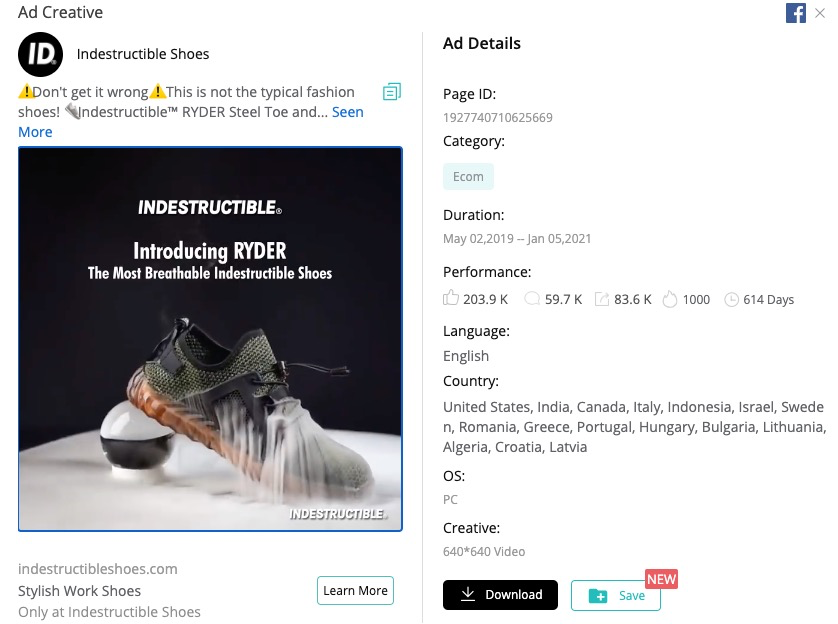 How a pair of ordinary shoes attract users' attention in social media must first look mysterious and interesting. The shoes in the video use real smoke effects to show the breathability of the shoes, and the nails are used to show the flexibility of the bottom of the shoes. Mysterious and curious.
19. Funny Shopz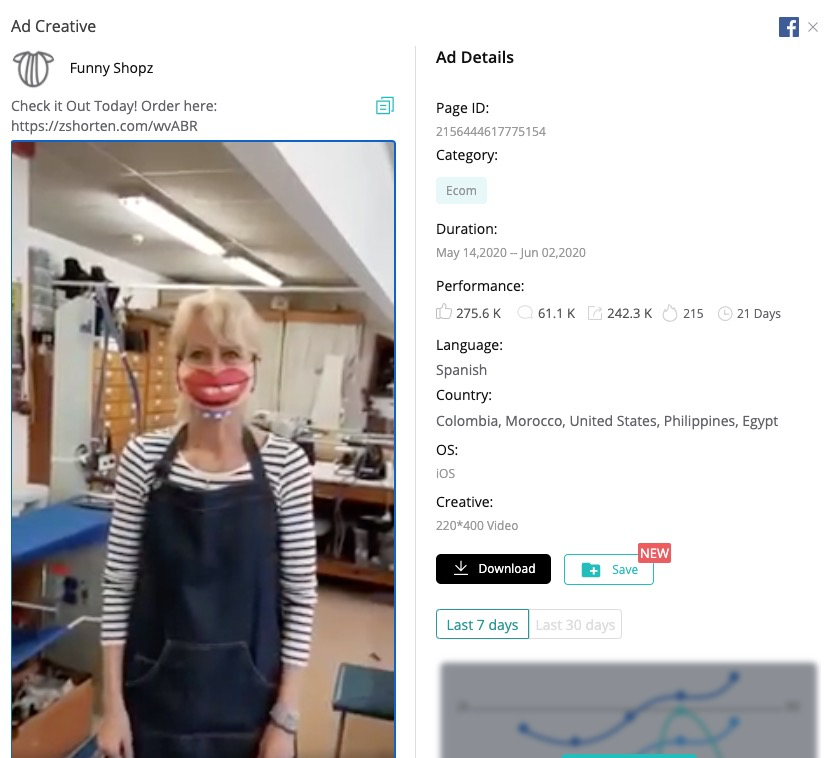 Masks are a must-have item for 2020. How do ordinary medical masks highlight the personality of young people in the new era? Masks printed with various patterns seem to be more popular. And a big mouth with an exaggerated smile seems particularly interesting and attractive.
20. Meloedy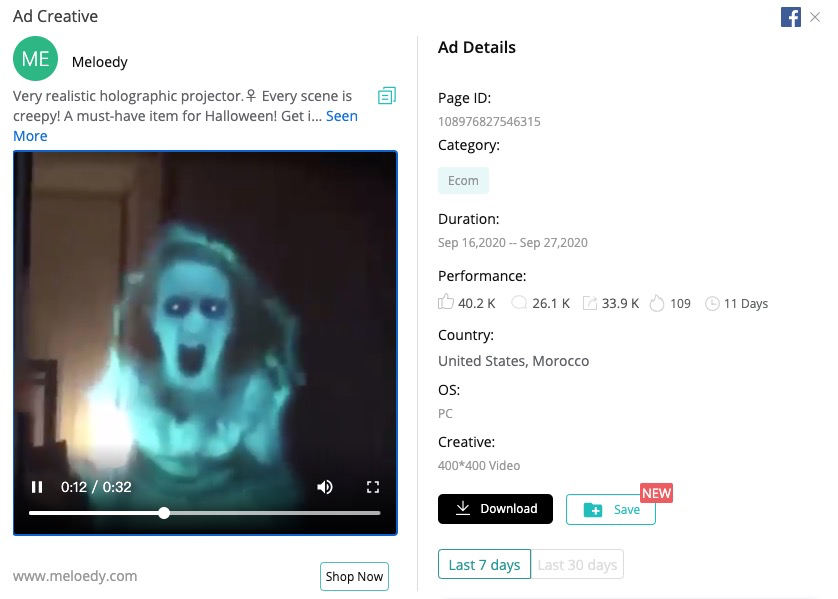 In the production of advertising creativity, we generally advocate positive and optimistic emotions to impress customers, because according to BigSpy's advertising creativity big data analysis, we found that "peace and love" can establish efficient emotional links with users. But in this special period of Halloween, the atmosphere of fear seems more suitable. As long as we can more actively mobilize users' emotions, our advertising can be more successful.