Best Tool For Spy On Competitors Display Ads
There are a lot of spy tools on the market, each with its own function, and each with a different focus. Each competitor has its own unique marketing method, how can we understand the marketing strategy of the competitor? What should we do with the spy on display ads?
In order not to be eliminated, but also for better self-development, it is important to study competitors. In mutual learning with competitors, find their own shortcomings, improve their competitive advantage. A useful spy tool can help us a lot.
BigSpy is a social ad spy tool. Search for BigSpy and you'll see all of your competitors' ads. It's great for monitoring your competitors' ads or looking for inspiration for your next campaign.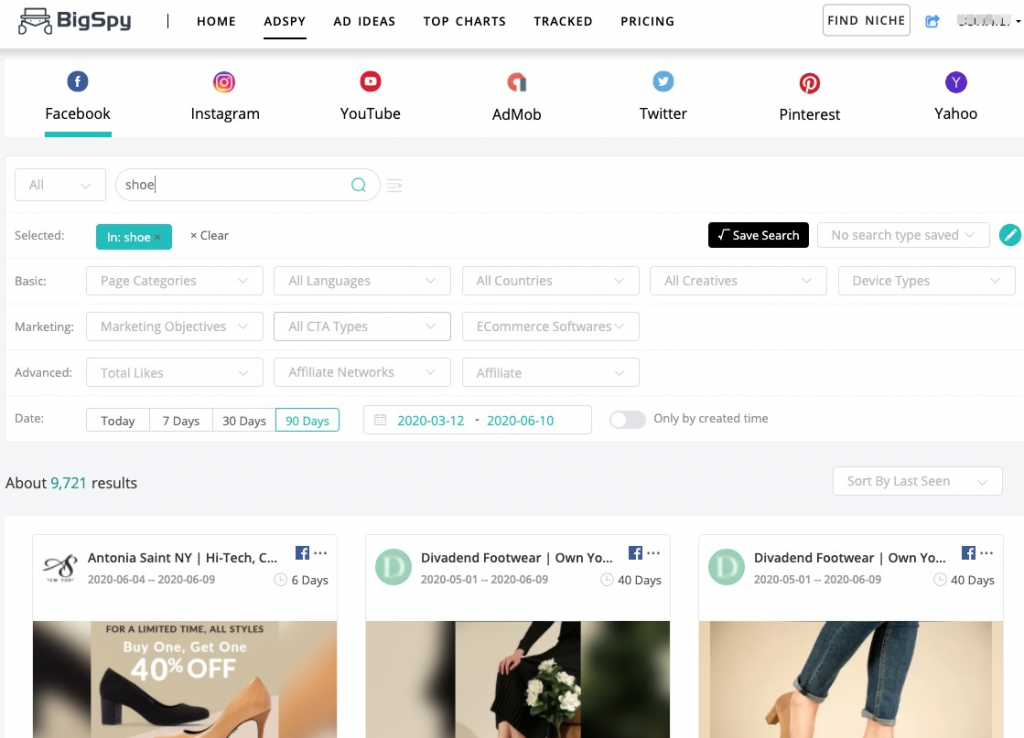 How BigSpy works:
BigSpy collects ads from all the major social platforms, including Facebook, Twitter, Youtube, AdMob, Pinterest, Instagram, Yahoo, and Dropship. We then categorize the ads to help us search for various types of ads.
BigSpy supports various filters and searches to get the ads you're looking for.
BigSpy helps you research your competitors' ads, check out their latest updates, and bookmark and track their effectiveness.
BigSpy helps you find the most popular ads, research, and copywriting in the industry.
BigSpy through analysis, help to locate the product's population, etc.
BigSpy can see the effects of various bidding methods, such as WC and PPE.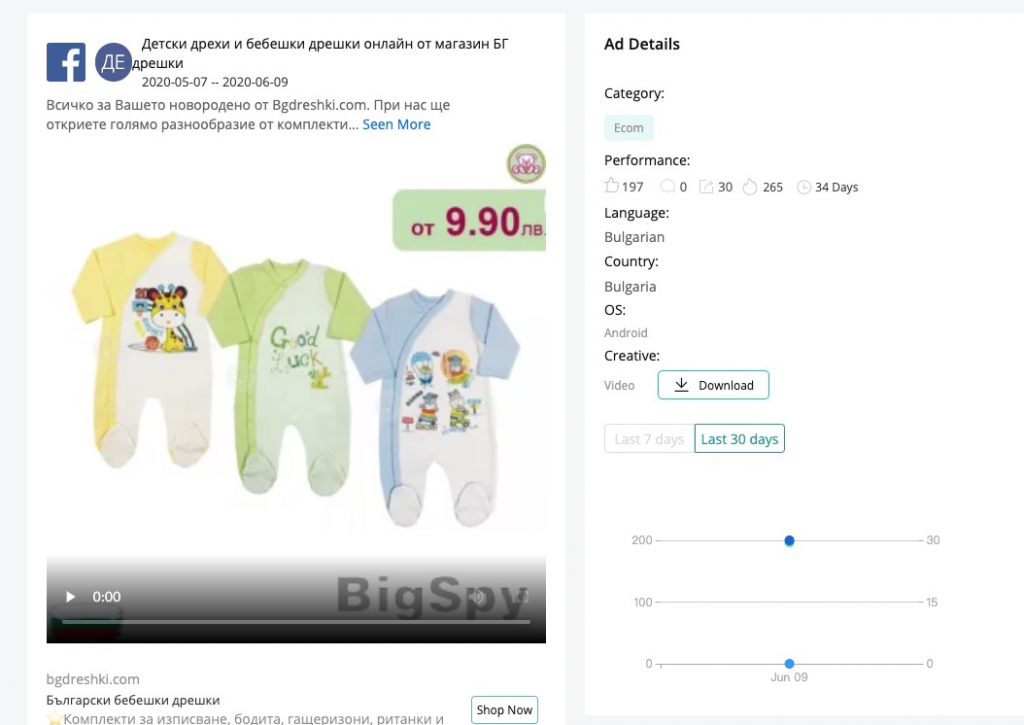 What should spy on display ads do?
The first step is to know what platforms your competitors are marketing on.
In order to grab traffic dividends, multi-channel expansion has become the main marketing strategy. How to better understand the competitive products and the channel put in the trend has become a top priority. Today I would like to share with you how to effectively track the advertising trends of competitive products, taking the Facebook platform as an example.
How do you find competitors in Facebook?
How to do it: if you have a specific competitor, just search for competitor keywords in BigSpy's search box to see all the ads.
If we want to find competitors in the industry, we can use BigSpy's filtering function. For example, if we want to know about car ads, we can search the car, All Categories for car, and cta type for LEARN_MORE. We can get 541 search results.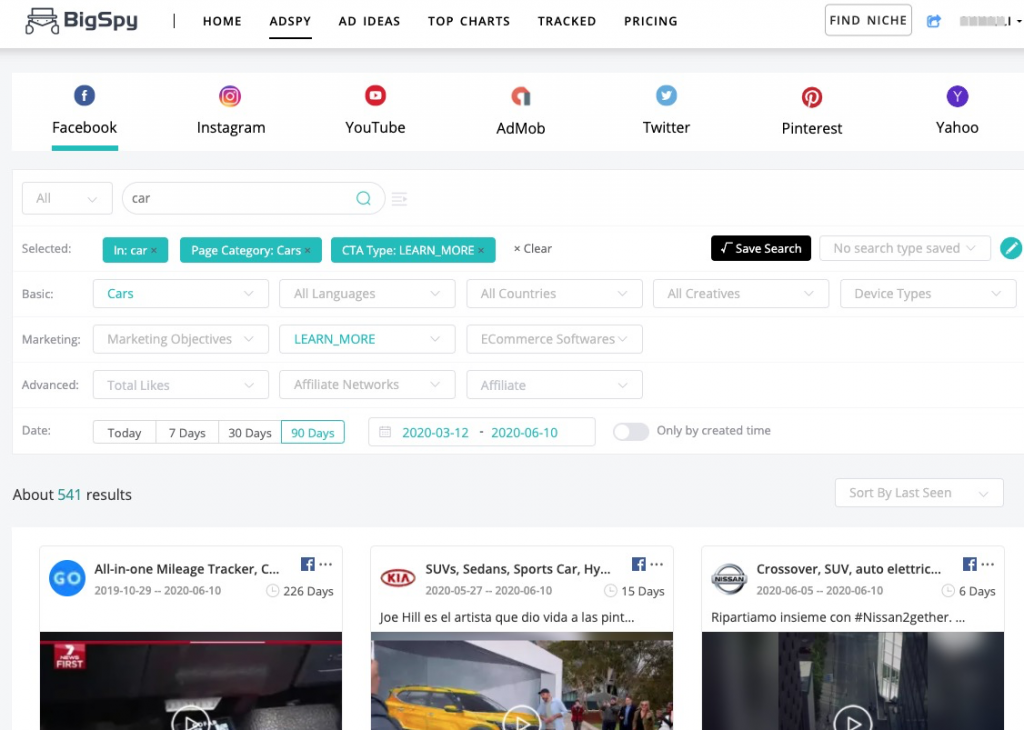 On Instagram and Twitter, the process is similar, quickly learning which competitors are running ads across social platforms.
Step 2: research the industry, which kind of advertising is the most popular among the audience?
After searching for the above information, we can see what the most popular ads are. We need to Sort By Like, Sort By Comment, and Sort By Share in BigSpy. We can see: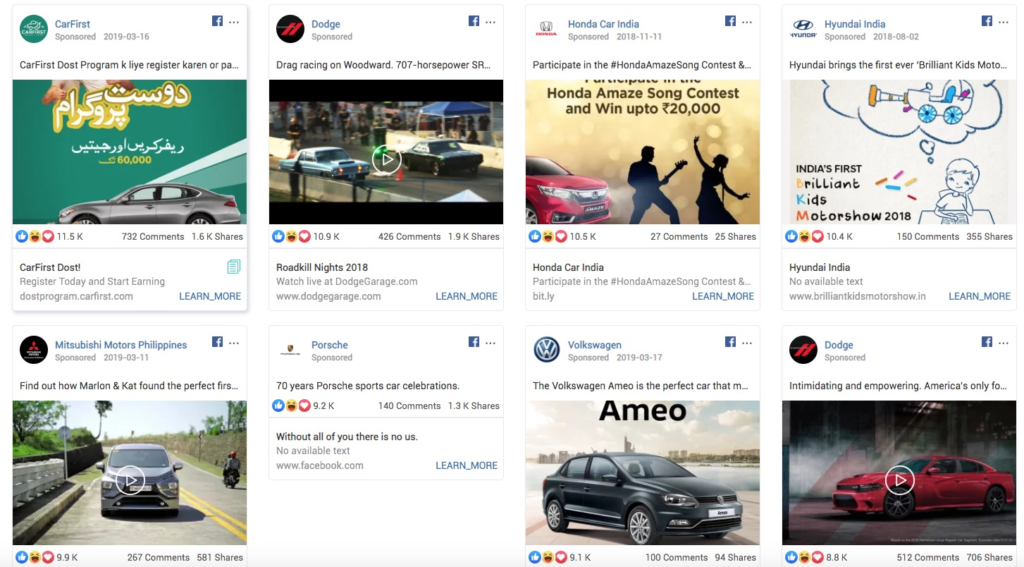 Step 3: study the presentation style of copywriting materials used by peers
Find the best competitors display ads. We need to check the content, copy, presentation style, running time, comment sharing, etc. According to the best ads above, this display ads USES the image format, has 11.5k likes, 1.6k shares, has been created in the last six months, and USES the Website Conversion bid method.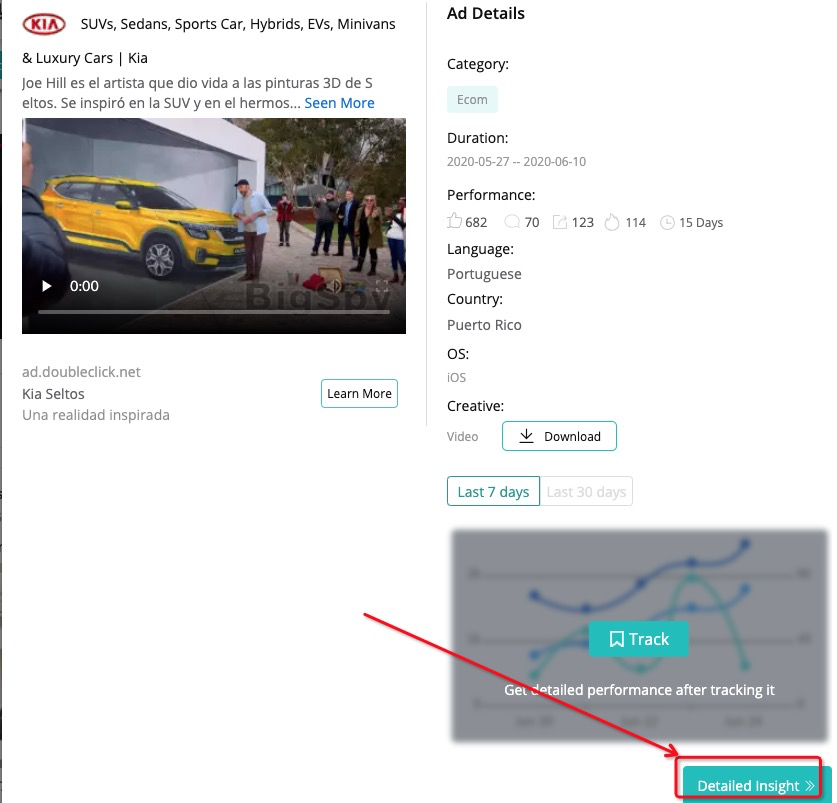 If you want to get more information, click on any searched ad, you can also track more ad information. Including: the country where the ad is served, the type of ad, the performance of the ad, the audience of the ad, the time of the ad, etc.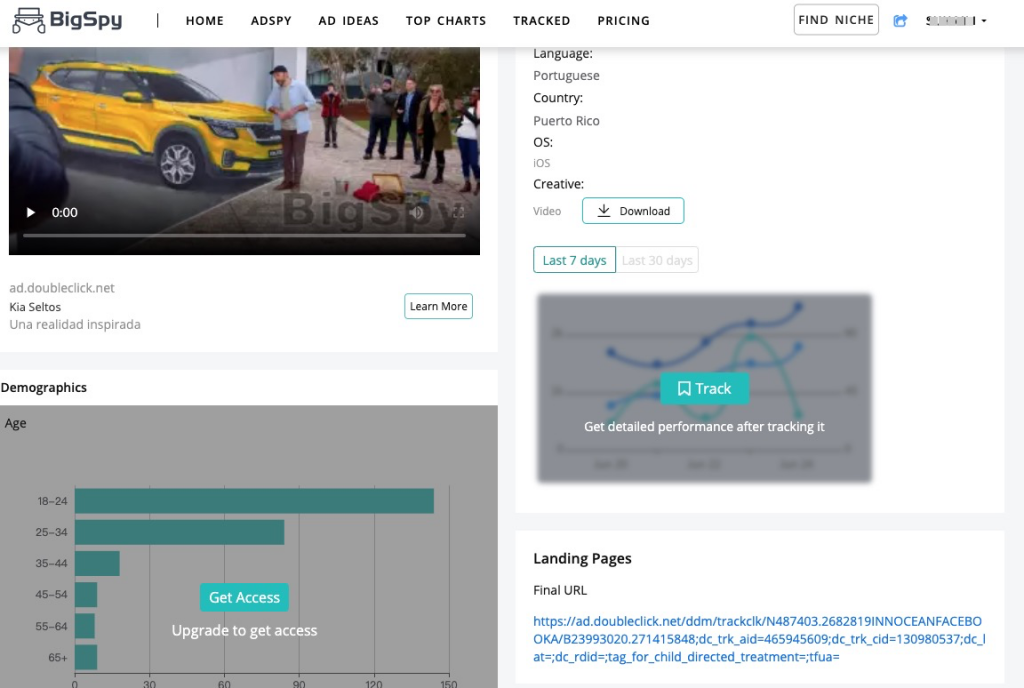 If you do dropship marketing, how do you spy on the dropship display ads?
With BigSpy, you can look at dropship ads on Facebook, Twitter, and other platforms and see which site-building tools they use. BigSpy can distinguish the building tools: WooCommerce, Shopify, Magento, PrestaShop, BigCommerce, OpenCart. Marketing Objectives include COD, Page Post Engagement, and Website Conversion.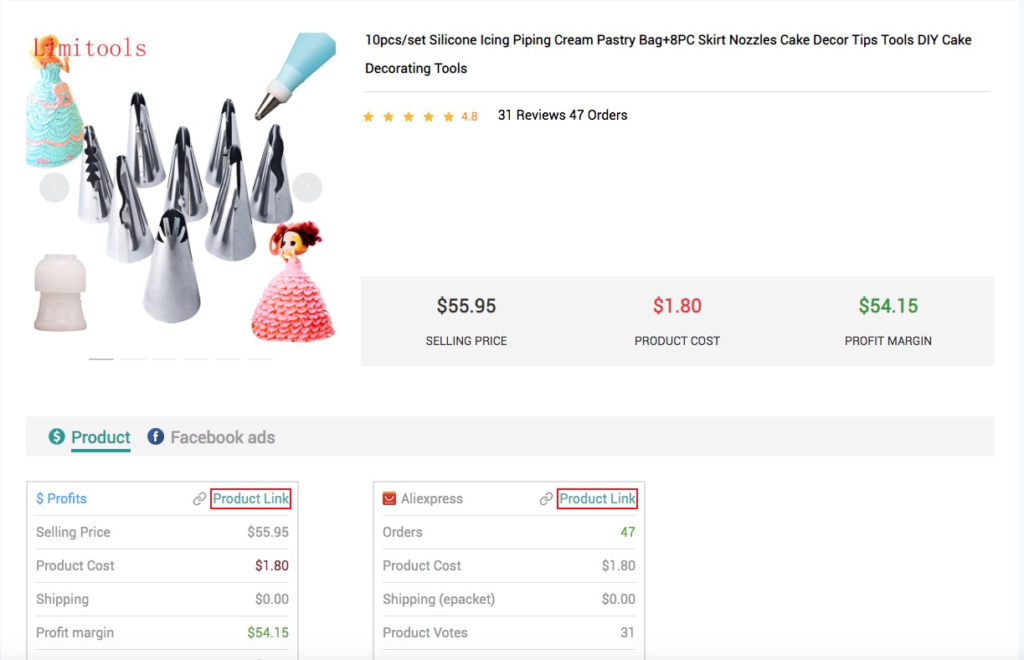 In dropship, we can see specific product profit, product pricing, profit margins, orders, and reviews of competitors' products.
Spy on display ads, advertisers' need for advertising optimization. We need to look at and analyze our competitors' ads. For this reason, BigSpy has been developed to improve marketing tools and facilitate advertising optimization. BigSpy is the best display ads spy tool.