How To Monitor Facebook Ads?
As part of the transparency of Facebook advertising, Facebook launched a new feature in May that allows anyone to view ads running on Facebook, Instagram, Messenger, and partner networks.
So, today I will tell you how to see Facebook ads in two freeways.
We all know that we can get new features through the "Information and Ad" link on the left menu bar of Facebook. Users can view the countries and regions where competitors are advertising through the official information and advertisements provided by Facebook.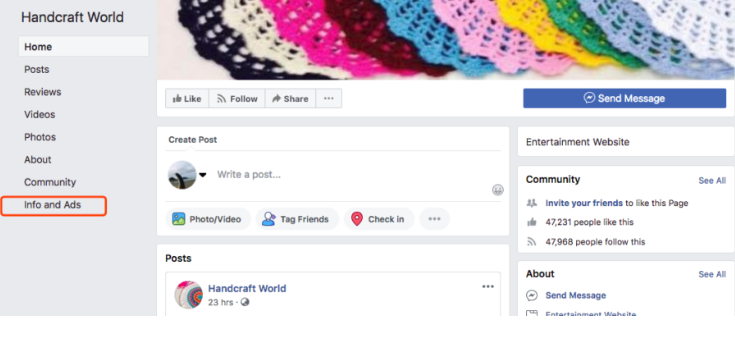 However, Facebook recently officially canceled Facebook's information and advertisements but instead switched to another way to make the ads transparent, that is, the ad library launched by Facebook.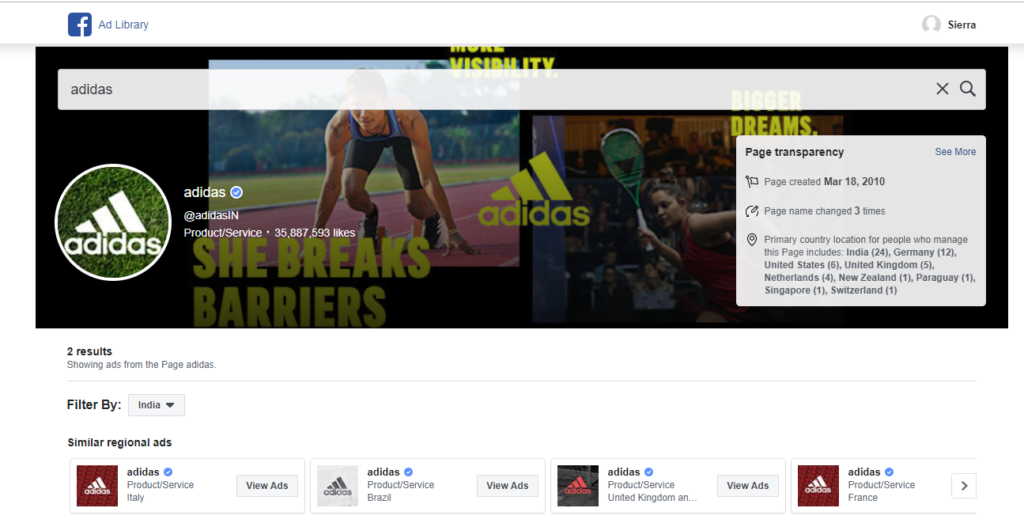 This is one way we use Facebook tools to watch Facebook ads for free, and we can use it to see any competitors or ads you want to see.
Advantages: Free, you can directly look at Facebook ads, a single business home page can see the advertising trend.
Disadvantages: It's more troublesome. If you want to see ads for multiple products, you need to open a new page in a new window.
2. BigSpy Facebook ads spy
This is a tool for spy Facebook ads. There are many similar tools. You can use Google yourself.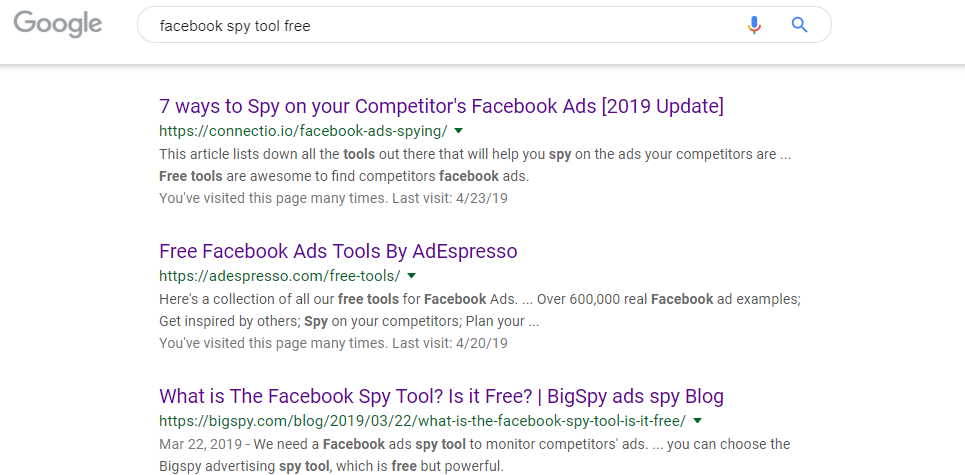 Of course, BigSpy still has a lot of advantages over Facebook ads through the Facebook ads library. These advantages make up for the shortcomings of the Facebook ads library.
a) A large database, including Facebook, Twitter, Instagram, and Shopify ads and constantly updated, around 10,000,000+ Ads, 3,000,000+ Advertisers, 55,000,000+ Products and 300,000+ Stores
b) Simple operation, BigSpy spy tool provides simple operation for beginners, even if you are a beginner of Facebook advertising, you can quickly get started using Bigspy
c) BigSpy has a new feature, the BigSpy plugin. If you think it's too much trouble to open the ad spyware search, you can add the BigSpy plugin to see Facebook ads.
Disadvantages: I haven't found it yet. It may be a free product. It's very easy to use.
The above are the two ways to look at Facebook ads, you can view the ads of different businesses as needed, you can also use the BigSpy ads spy tool to spy ads.