Facebook Ad Spy Tool Can Free Trial?
As an Internet marketing worker, I will be exposed to a variety of Facebook marketers, especially some Facebook advertising accounts that I just started to build. I especially want to promote my advertising business, but I don't know how to conduct an advertising business. So there is an urgent need for creatives to improve Facebook ads.
We all know that Facebook advertising spyware has a paid version, there is a free version, for the free version, Facebook ad spy you can use it at will, and there are many such spy tools, I will not list them one by one. Friends in need can search on Google or Bing.
The second is the paid Facebook advertising spy tool. There are a lot of spy tools here. And, as far as I know, many paid tools are still pretty good to use. Back to the title, can the paid tools be free to try?
Some platforms can be tested for free for 48 hours. Some trials may require you to buy at a low price. Another way is that we need to contact the website manager of the Facebook advertising spy tool and try it out. Of course, we can try it by email. There is no unnecessary embarrassment, we can give feedback to the product manager in time after the trial, try the experience, if the product is satisfactory, you can buy it directly. If the product trial can not meet the demand, you can try other products again.
However, here, I suggest that you can try the free Facebook advertising spy tool first. If it is for a personal store or a personal Facebook advertising account, this can basically be satisfied, but if you want more data, Or a corporate customer, you can try a paid advertising spy tool, or connect with Facebook advertising spyware manager to customize the enterprise.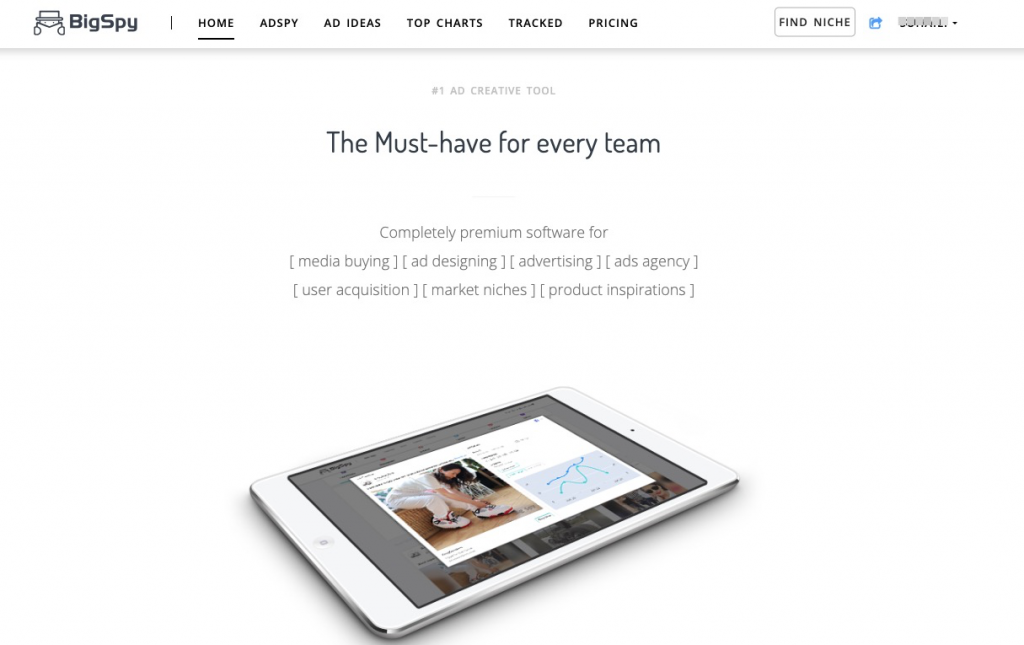 1 BigSpy has a huge database
There are a lot of free Facebook ad spy tools, but Facebook has a lot of data in the free advertising spyware, which is not available in many free advertising spy tools.
2 Wide coverage
We all know that as a Facebook advertising spy tool, our ads may be pushed around the world, so we need enough coverage for our use of advertising spy tools, and the BigSpy Facebook spy tool just meets this need, it With more than 100,000,000 ads from over 40 countries and territories and more than 40 ad types, it is still growing.
3 has an important layout
For many newcomers, we may not know about Facebook advertising spyware, but this does not affect your use of Bigspy Facebook advertising spyware, because you can easily complete social media advertising and channel advertising in seconds. BigSpy also provides an important layout for beginners and professionals.
Finally, if you are looking for a Facebook ad spy tool that can free trial, it is better to find BigSpy. If this best spy tool can't meet your needs, you can try to communicate with the paid tool website manager such as Social Peta. Try the product.