Recently, I often visited the social platform of Facebook and found that many people did not know how to find the information and ads on Facebook. Therefore, bigspy compiled three steps for your reference.
Step 1:
find a public home page for a product vendor,Visit the page that you want to spy/check ads for.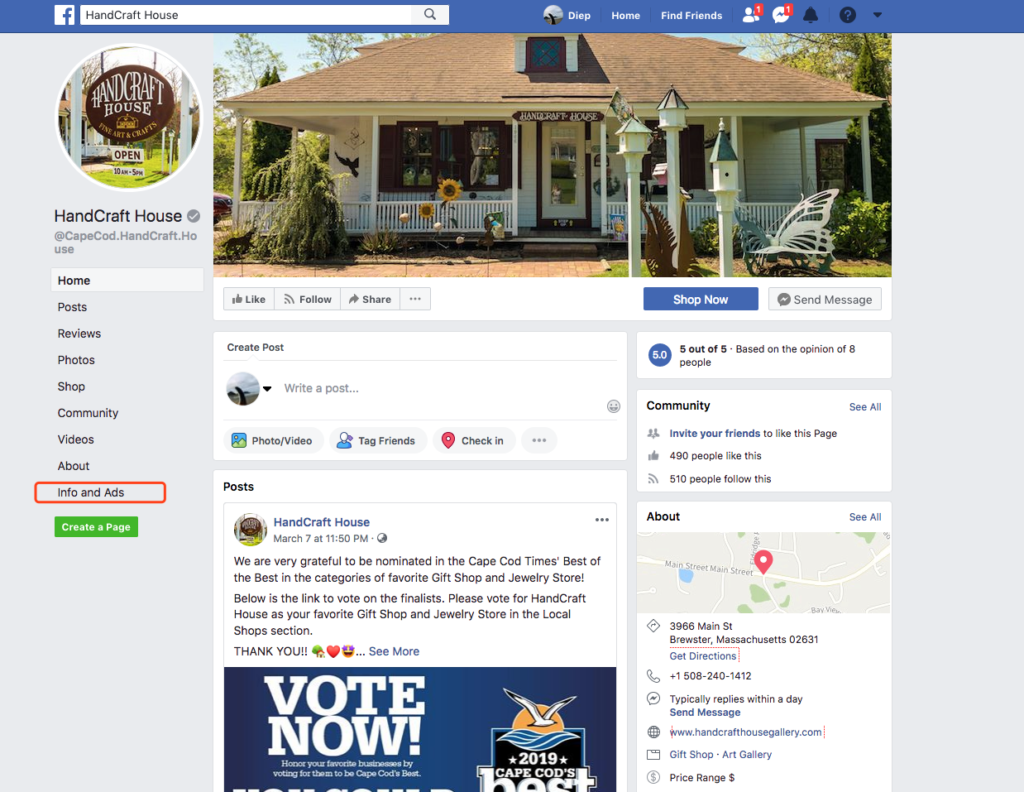 The second step:
Find the option 'Info and Ads' in the left navigation panel. You just need to scroll the page a bit if the page has several options in the left sidebar.
Click the link – 'Info and Ads' to open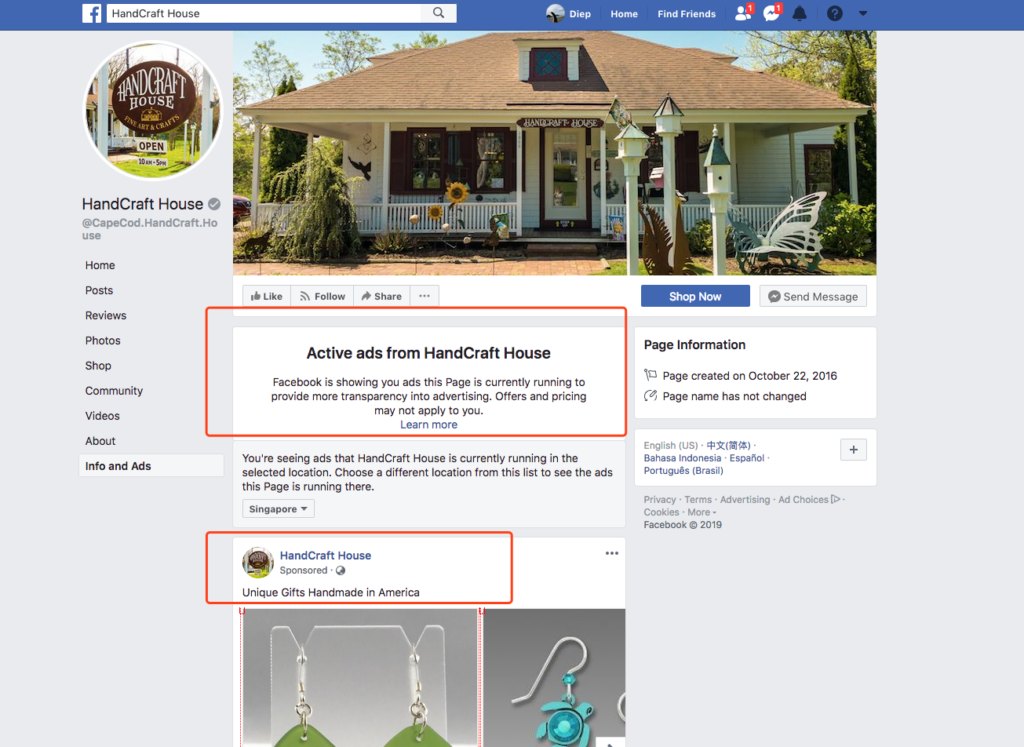 Step 3:
Select the country the from the drop-down if it applies.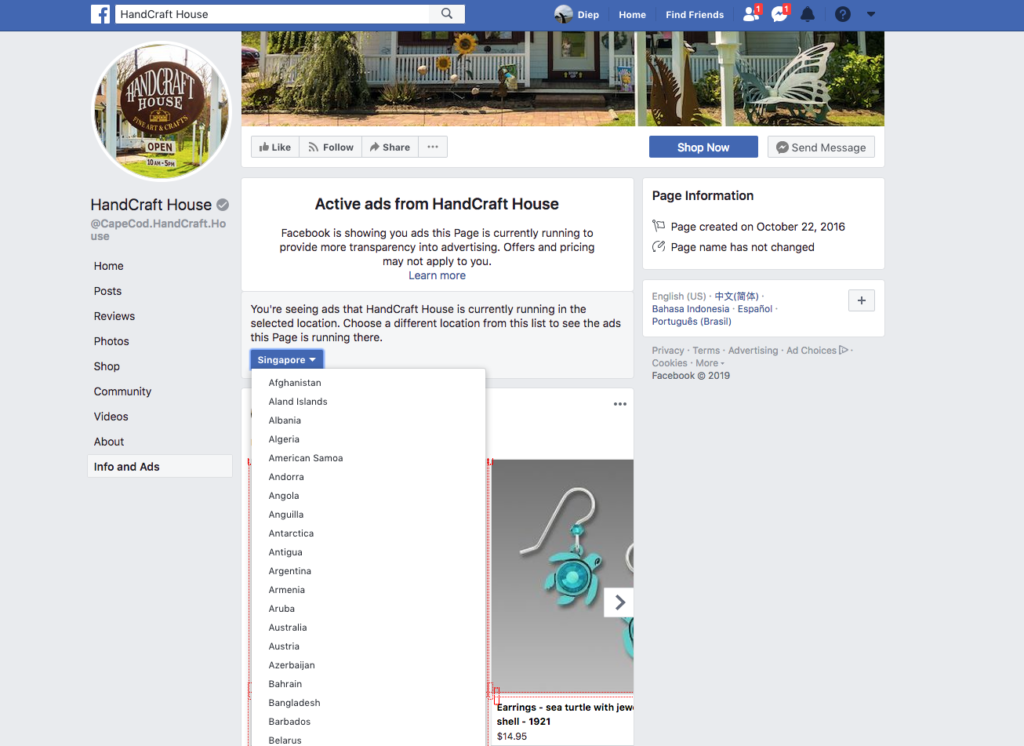 Finally: you'll find out,That's all! Now, all the current ads for the page are before you.
Of course, if you use Bigspy Facebook ads spy tool and search handcraft directly, you can see all the Facebook ads related to handcraft products, and you can get more inspiration from them.