How to use free online tool to spy competitors' ads
The best way to get your competitors' advertising information is to use the spy tool. Today I'm going to introduce a new free product called BigSpy. I want to show you how we can better utilize BigSpy to support our spy tools.
How do we use BigSpy to spy competitors'ads?
First of all, determine which platforms your competitors are putting ads on. Facebook is the most commonly used platform. In addition to twitter, Admob, Pinterest, Instagram, yahoo, etc., we need to investigate whether these platforms have ads of competitors. Turn BigSpy on ads spy's various platforms search for ads from competitors to see which platforms they are advertising on.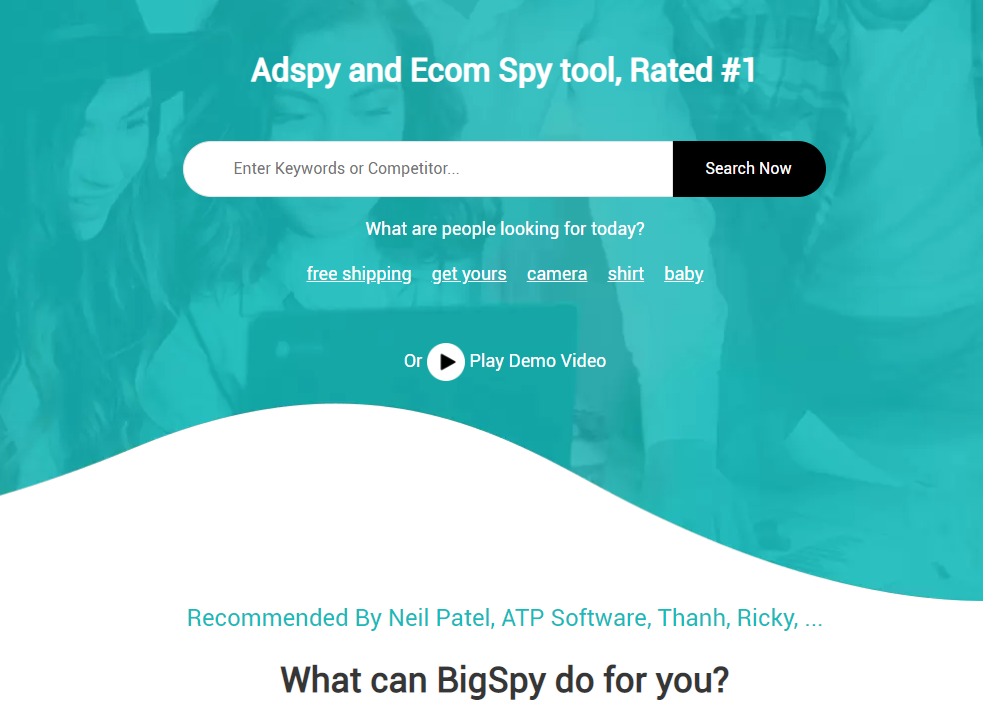 Step 2: look at a specific competitor AD and see what presentation methods it USES and what material it USES. Just search BigSpy's positions for positions, which can be a title or content or elements of an AD. For example: search for xx games. You can see all of the brand's ads, and then you can analyze them. BigSpy can download images, and it can also collect and track ads to analyze the results.
Step 3: if you don't have specific competitors, want to know what the platform is the competitor has launched advertising, also want to know the effect of advertising, you can use the filter method, choose a good state, the types of cta, ideas, time, show the methods of specific information, such as: the country is the United States, the types of cta for PLAY_GAME, Creatives for video, you can find what you want.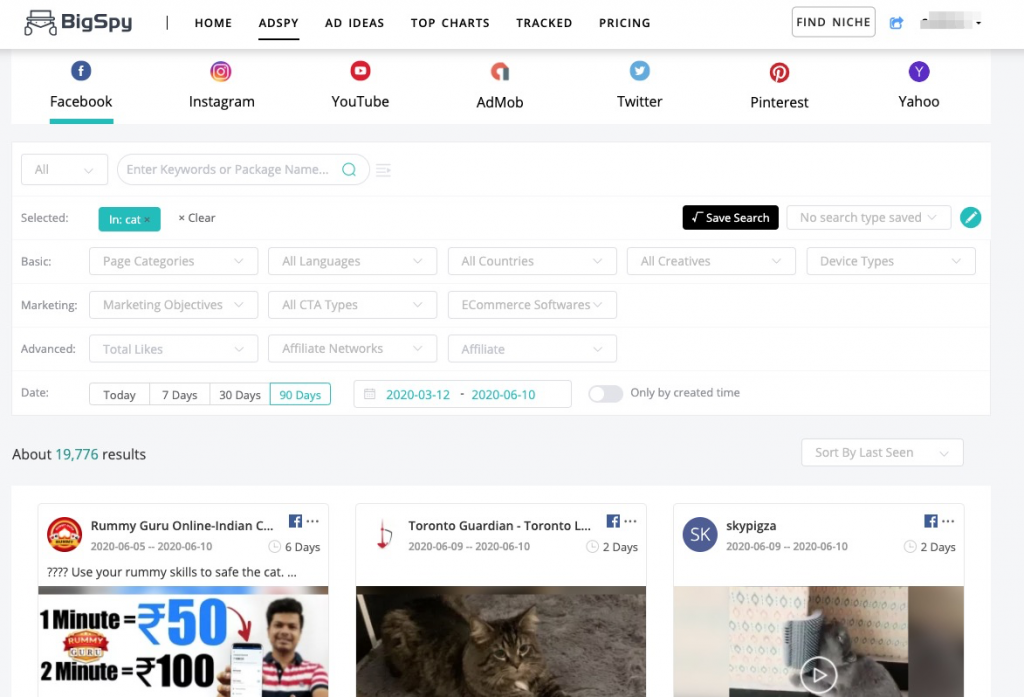 BBigSpy's filters are as follows:
* search by keyword, search by title, search by advertising content, search by AD meta. This powerful feature is that you can search for whatever appears in the advertisement.
* screen according to marketing objectives: COD, Page Post Engagement, Website Conversion, App Install.
* filter by CTA type: BUY_NOW, BOOK_TRAVEL, CALL_NOW, etc.
* selected by ECommerce Softwares: WooCommerce, Shopify, Magento, BigCommerce.
* selected by country: currently more than 100 million ads are available in more than 40 countries.
* screen by creatives: image, video, carousel.
* categories are sorted: for example, app page, artist, kids' goods, etc.
* filter by time: last show time and created time.
After screening the ads you need, how to find the most popular ads?
We click on BigSpy's Sort By Like or Sort By Comment, Sort By Share to find the most popular ads By liking, commenting, and sharing. Sort By Last Seen and Sort By First Seen. We sorted the most popular game advertisements and got the following results.

So what do you do when you find these ads?
After finding these ads, we used BigSpy to analyze how they were made. What materials are used? How is the copy edited?
For example, THE copy used in THE GAME AD is PLAY THE FUNNY PUZZLE GAME (video is 17 seconds long), which was created on March 14, 2019. You can download it if you like. And collect and track the AD.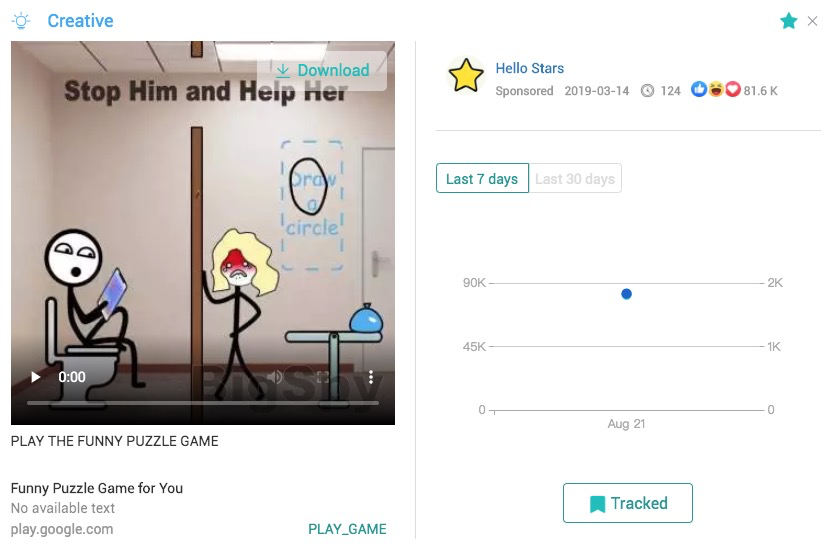 BigSpy has a huge database of more than 100 million ads, the largest collection of any spy tool, and it's also updating its AD feeds quickly, with hundreds of thousands of ads each month.
BigSpy's screening feature is awesome, and with the above information, you've figured out how to screen your ads.
BigSpy contains many social platforms, BigSpy can spy6 social platforms all the advertising, this is a new breakthrough.
BigSpy also has a spy store and dropship. It does a lot of stuff in one web!
All right, so here's how to use free online tools to spy competitors' ads are being introduced. Comments if you have any questions!