Pet Ads: BigSpy Knows Everything about "Your Best Friend"
Human beings are emotional animals. Due to the development of society and the accelerated pace of life, everyone's life has become busier and busier. In recent years, with the declining fertility rate, the intensified trend of being single, and the increase of alone elderly people, more and more people start to keep pets.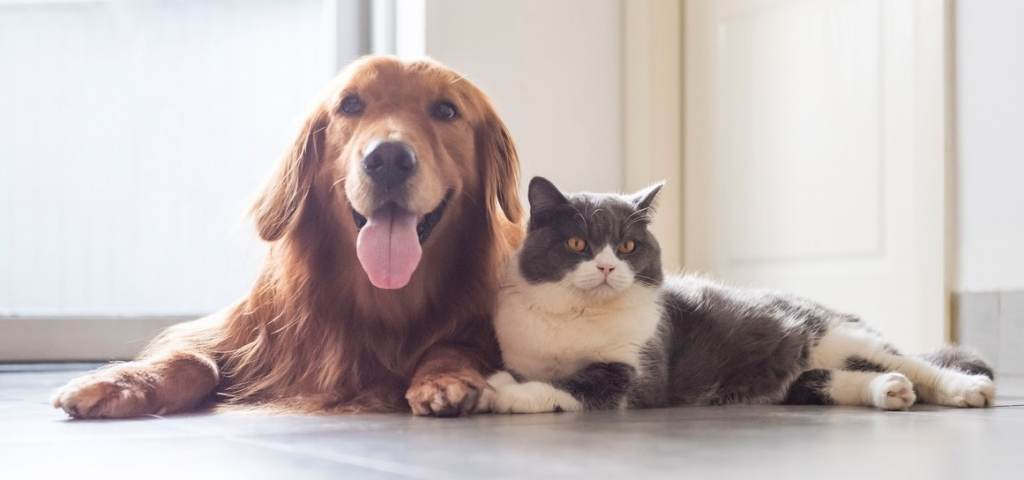 The United States has always had the largest and most developed pet economy in the world. According to data from the American Pet Products Association (APPA), the number of family with pets in the United States reached 84.6 million in 2019. 60.2 million families in the United States have about 89.7 million pet dogs, about 47.1 million families have about 94.2 million pet cats. In 2018, the amount of pet consumption expenditures in the United States continued to grow steadily, reaching 72.56 billion U.S. dollars, increased of 4.4% comparing with 2017. In 2019, the amount of pet consumption expenditure in the United States continued to maintain steady growth, reaching 75.38 billion US dollars.
These data highlight the appeal of the expanding pet market to pet product manufacturers. How to use pets as the core to create more business opportunities and attract more attention from the consumers? BigSpy helps you search for popular pet-related ADs from the global advertising market, and also provides you the best strategy and the most valuable reference.
Top 5 Liked Pet Ad from Facebook
1. Cats are everywhere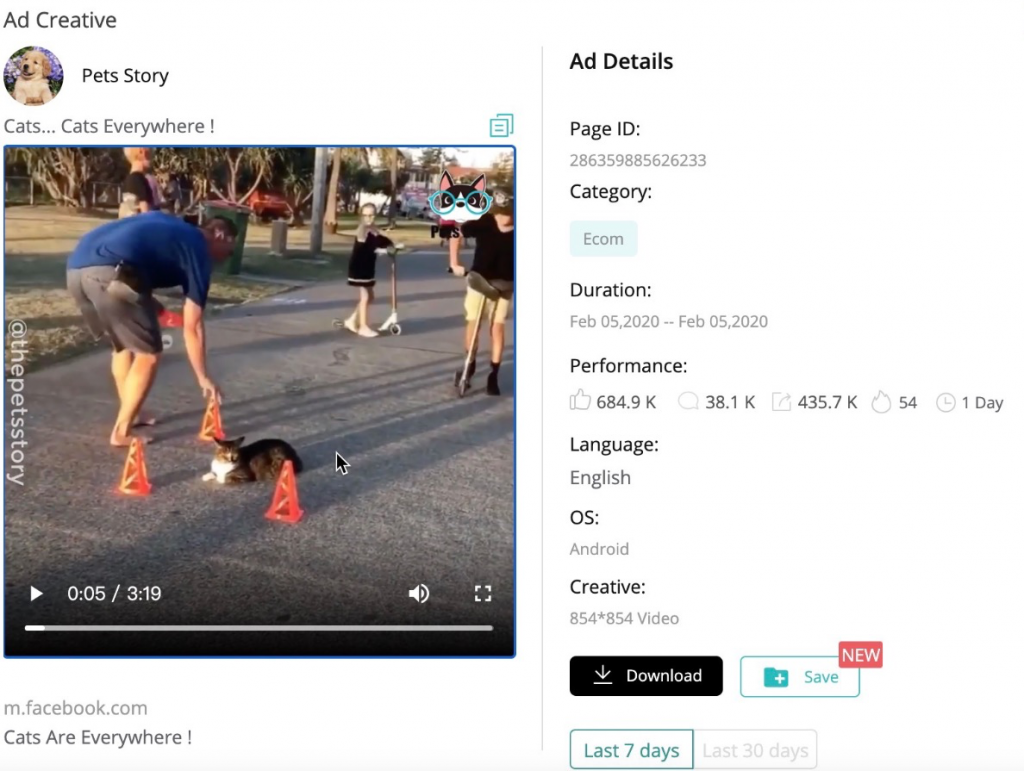 Pets Story stitched 22 funny cat videos together into a funny short video-Cats are everywhere. The cats in the video appeared in parks, streets, classrooms, every corner of home and various public places, making people caught off guard and laughed. In the laughter, the love with the cats are deepened. It is precisely because the cats can appear in any scene at all times, people love them and spoil them.
2. They are children who want to be loved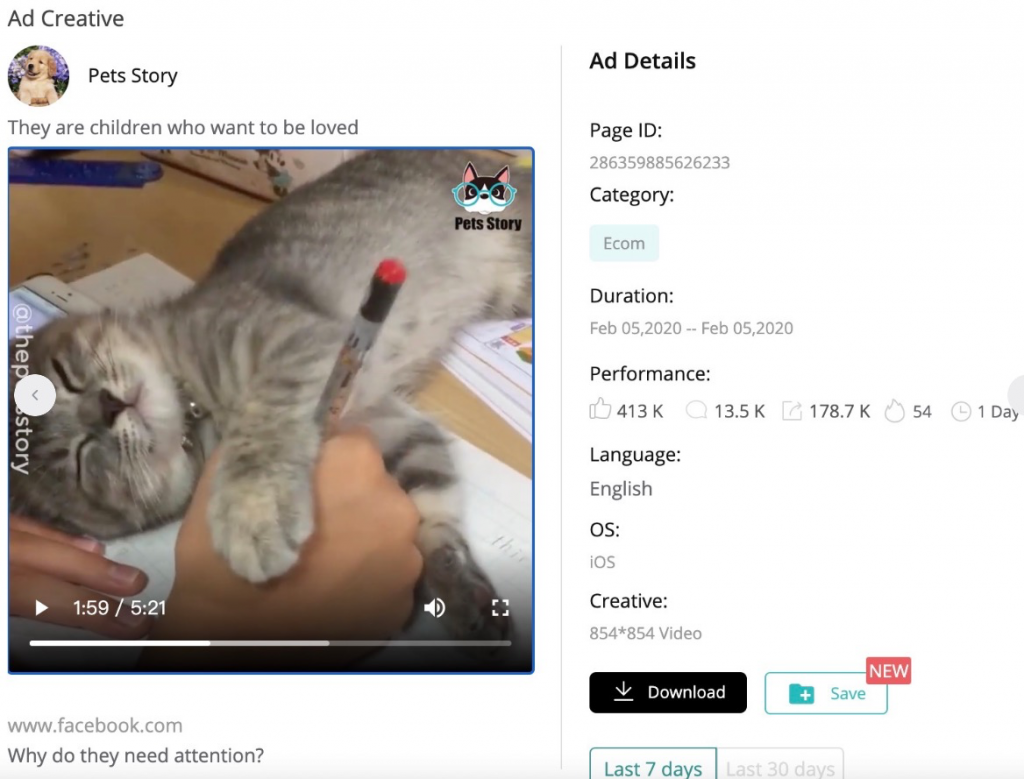 It's still an interesting video from Pets Story. More than 30 videos of pets clingy are stitched ​​together. Each clip shows animals are as cute as children. Whether you are at work, life, or playing, you have to pay attention to your pets, or they will get started to be cute. The whole video is full of deep warmth. After watching it, people who own pets or those who don't have pets will be deeply touched by the cuteness of pets and lament the relationship between animals and people.
3. Give your dog love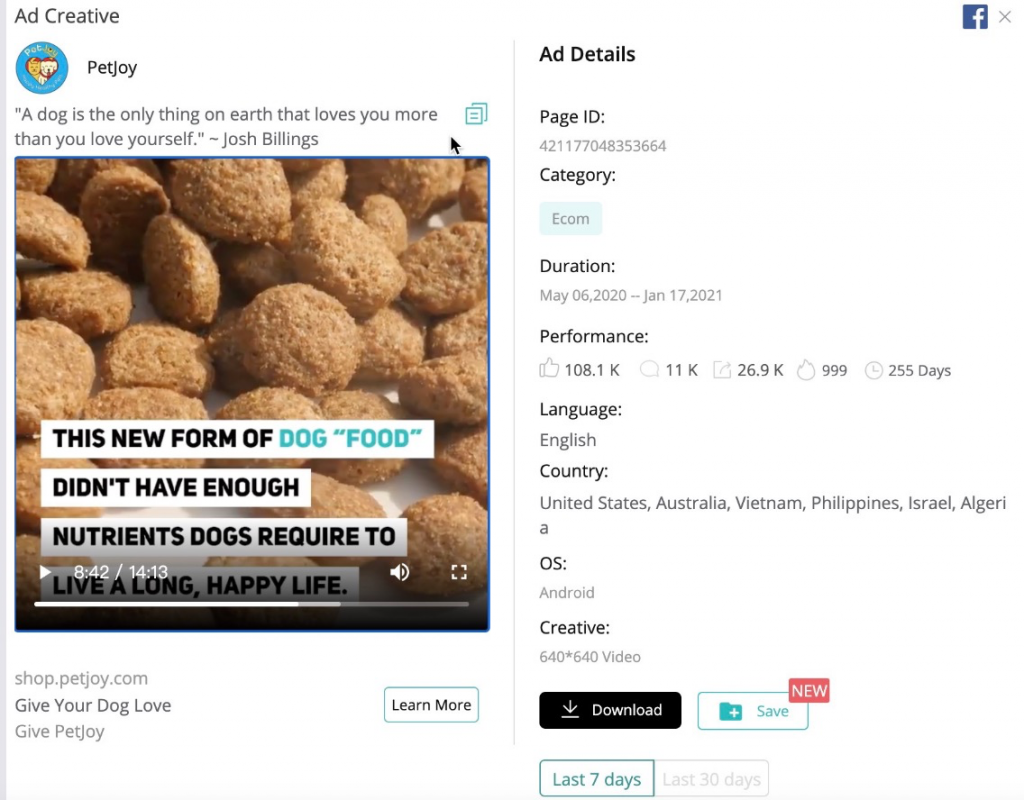 A video ad from Petjoy, a pet food sales website. Whether it is our pet dogs, police dogs or other working dogs, in order to maintain a healthy body and healthy teeth, they need high-quality pet food. Petjoy's products ensure the daily nutrition of pets, meet all of the needs of pets and follow pet safety standards strictly.
4. Top 25 Costly Dog Breeds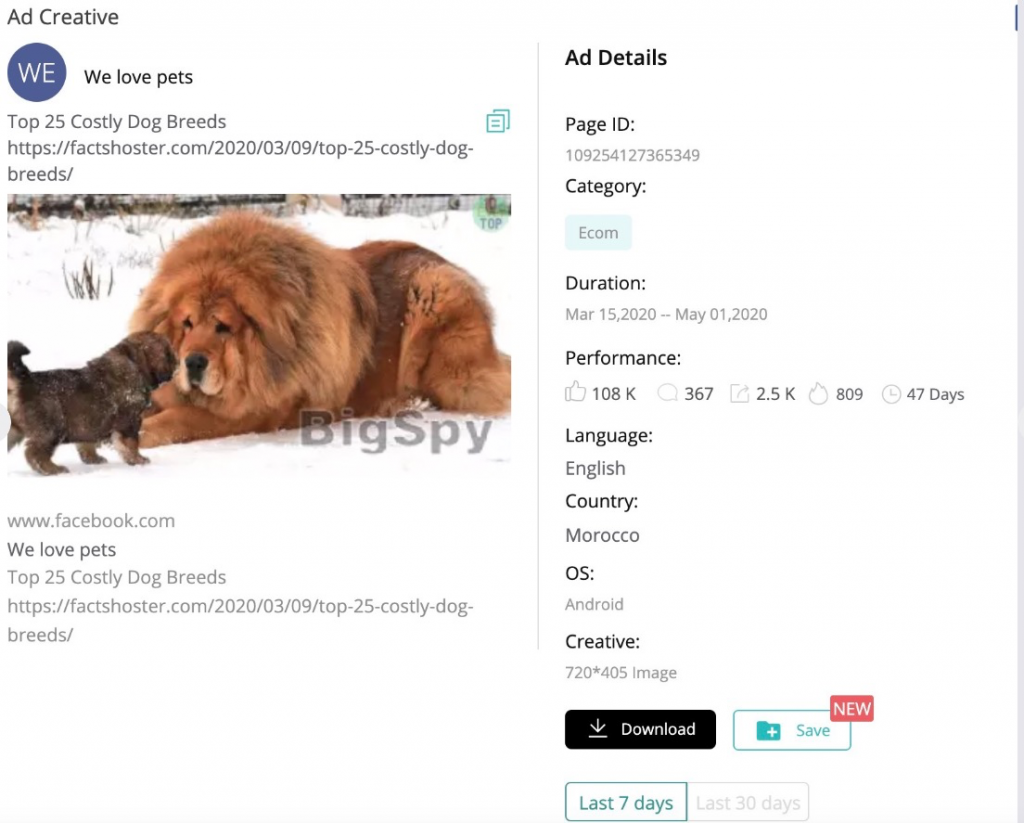 An advertisement from We love pets lists the price ranking of pet dogs and popularizes pet knowledge for everyone.
5. Pets gift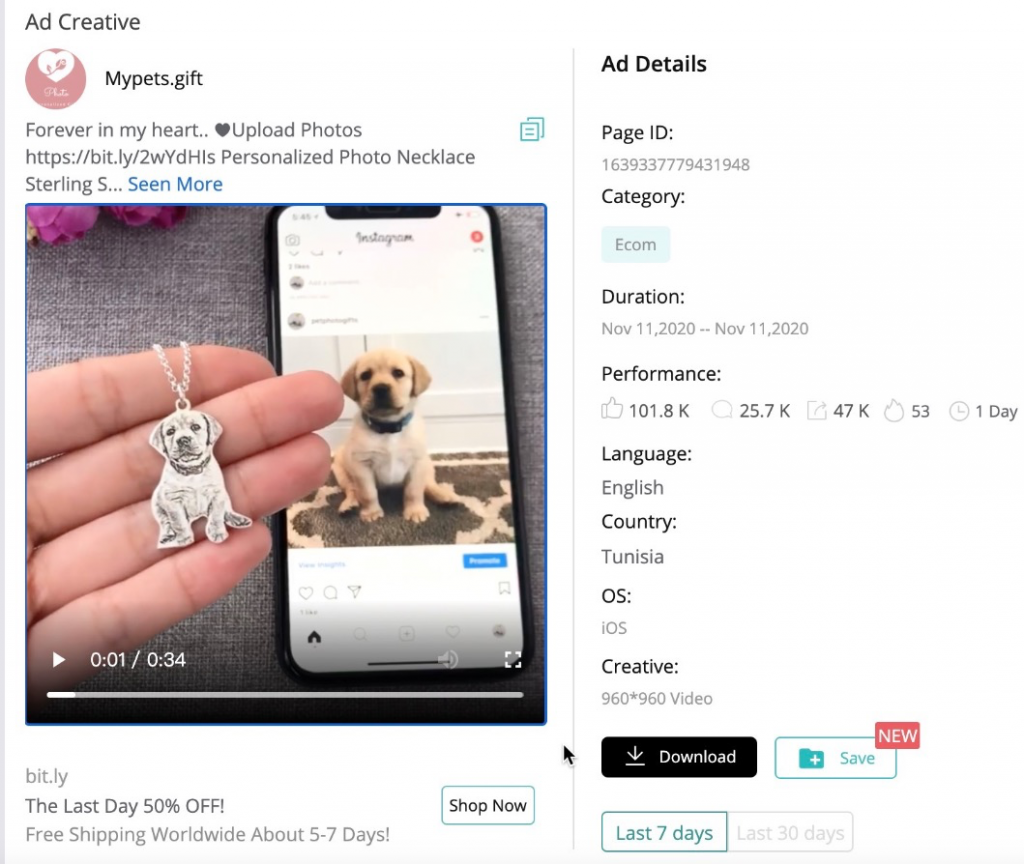 For a 30-second pet gift advertisement, you only need to upload a photo of your pet, and then the merchant can customize a vivid pet souvenir necklace for you. The reverse is "Forever in my heart". Whether your pet is accompanying with you, or the days without it in the future, through a custom necklace, it will always be with you.