How to Go Live on TikTok and Spike Up Engagement in 2022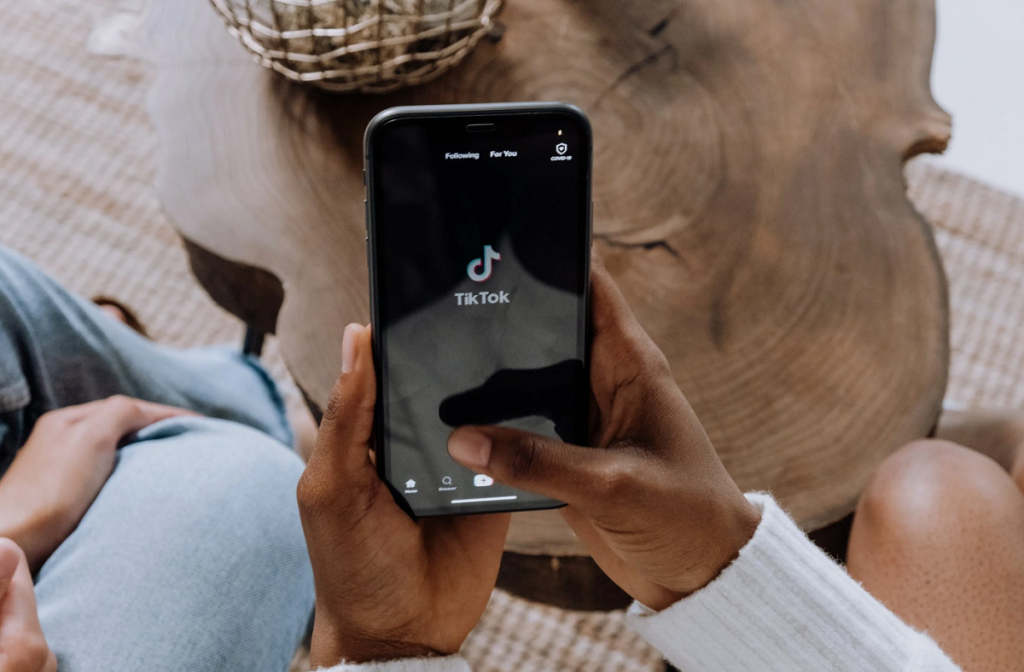 TikTok is one of the most widely used social media apps. Millions of people have used it around the world since it was created in 2016.
TikTok has more than 100+ million monthly active users in the United States, making it an ideal platform for companies and content creators that want to expand their audience and reach.
Users can create short videos that they can share with other TikTok users, which makes it a great way to express yourself and connect with others who are passionate about their interests. TiKTok LIVE gives you the opportunity to connect with your audience and engage with them.
You can be spontaneous and real when you're streaming live; you're not subject to any editing or censorship! Viewers love this and it's a great way to drive engagement.
There are several opportunities to use TikTok LIVE to showcase your talents and establish yourself as an authority in your industry. Whether you're hosting a series, having a chat, offering a tutorial, or putting on a performance, live streaming provides you with the opportunity to show off your skills and promote your brand.
How to Set Up TikTok Live Streaming for Your Account
Step 1: Click the + icon at the bottom of your homepage to access the camera.
Step 2: You'll see the recording icon just below the red record button. The LIVE option can be found by scrolling right. Click on it.
Step 3: Include a title. Keep it brief! Your character count is limited to 30 characters.
Step 4: Upload a cover image. You can choose to maintain your profile picture. You can customize filters, effects and more according to your preferences.
Step 5: Tap on the "Go LIVE" Icon
Requirements for Going Live on TikTok
There are a few prerequisites and limitations to going live on TiKTok
To access TikTok LIVE, you must have at least 1,000 followers (below we'll talk on how to get your way around that).
To launch your own live stream, you must be at least 16 years old.
To receive or send a gift on TikTok LIVE you must be 18 years of age or older. Gifts are essentially virtual contributions made by your viewers during a live stream that may be exchanged for money.
How to Go LIVE on TIkTok Without 1000 Followers?
As mentioned in TikTok's regulations, you cannot go live until all of the checks have been fulfilled. And this includes having 1000 followers, however you can follow the steps below to go LIVE on TikTok without 1000 followers. You can improve your chances if you have been quite active on Tiktok.
Go to Your Profile
Go to the bottom right corner of the screen and select the profile symbol.
Click on Settings
Settings can be accessed by swiping
Look for the menu or the three-dot icon. Select Settings from the drop-down menu that appears.
Report a Problem
Scroll to the bottom of the settings menu and select "Report a problem."
Click on Live/Payment/ Rewards
Look for Live/Payment/Rewards on TikTok's help section. After that, click "Go for Live Host" from the Topic menu.
Select No For "Is Your Problem Resolved"
Click on "I can't start a Live". You'll be shown a slew of resources. Ignore these and click No to answer the question "Is your problem resolved" at the bottom of the page.
Write a Request Message
However, the Live feature for your account can be enabled by writing a report to them and asking them to enable it for you. It is imperative that you be really specific and explain your rationale in full.
Send Your Request Message
Once you've completed your report and explained your reason for requesting to go LIVE, you'll be able to move on to the next step.
You should explain why going live on Tiktok is so critical to your career. A great way is to state that your fans want you to appear live on Tiktok so that you can better engage with them.
Seven Ideas For Your Next TikTok Live
Embrace a Show & Tell Session With the TikTok Community
TikTok's audiences love seeing what's fresh, so show them. There are many ways to accomplish this, such as making a video of you hiking, indulging in the company of pets, or hanging out with your friends.
Chat With Your Audience
Chatting with your TikTok audience is a great way to improve engagement. You could chat with them to hear reviews about how they enjoy your content or what they would like you to improve. You could even chat with them about life, your future plans, or current events in the world.
Create How-to Videos
Millions of people visit TikTok every day in search of new information. If you want to educate your audience on a certain subject, going LIVE on TikTok is a great way to do so.
You'll show visitors how to replicate your creative process by guiding them through each step and then showing them the final outcome. You could show them how to make a recipe, how you do your make up, your fitness routine or the behind-the-scenes of how you create your content.
Organize a Question and Answer Session
Your followers are probably curious about the details of your life and the information you've provided. To truly engage your audience and address their concerns, answer their questions. These are steps to create a LIVE question and answer session on TikTok;
Co-Host With Another Creator
Amazing things happen when different people join together. For LIVE, this is even more true. So, why not include additional Creators? Organize a competition, an Interview, or an online training to get more people involved. Collaborating with other creators is a great way to increase your fan base.
Create Weekly or Monthly LIVE Series
Give your audience something to anticipate about by scheduling your TikTok LIVE into weekly or monthly series. While keeping an eye on local licensing rules, segment your work into LIVES that can be released weekly or monthly to keep your audience engaged.
Participate in Contests and Games
LIVE content's ability to be both engaging and authentic makes it ideal for gaming. A wide range of games, from role-playing and games to card and board games, can be done on TikTok LIVE. Make sure you have permission from the game's developer before going LIVE!
Tips to Make the Best of TikTok Live Streams
It's time to consider the creation of your LIVE broadcast now that you've decided on your content approach. All of these aspects of going LIVE should be considered, including but not limited to lighting, audio, and frame. You will create great TikTok LIVE videos if you take the following factors into account when putting them together.
Timing
If you want to get the most out of your live stream, try to schedule it around a time when your audience is most likely to be active on TikTok.
Length
Viewers might not stick around if your TikTok's video is longer than thirty minutes. Plan your content beforehand so that you can accomplish your goal within a short time to keep the level of engagement.
Engage Your TikTok Audience
Tiktok's audience love fun. If you're going LIVE on TikTok, make sure you think of ways to bring fun into every moment. It's a great way to build a strong bond with your audience, so maximise it well.
Ensure Adequate Lighting
In the first place, make sure you have adequate lighting for your LIVE show. Make sure you're broadcasting in a well-lit area so that your audience can see all of your wonderful stuff. A ring light, three-point illumination, or even the light from your window can help you get the best possible visual quality.
Use Good Audio
Creating outstanding LIVE videos relies just as much on audio as it does on graphics, and it's easy to ignore. Your audience should hear every word you're saying, after all. It's best to stream your LIVE in a calm area away from street noise or the sound of your roommate conversing. Additionally, you can utilize a lavalier or a shotgun microphone to get the clearest, most crisp sound.
Use a Great Environment
You need to think about lighting and acoustics when deciding where you'll be actively streaming. Lighting and sound quality can be ensured by shooting in a well-lit area and by minimizing echo-prone areas. Tip: Film in carpeted or rug-covered rooms for best results. Create a whole different setting by using tools like backgrounds or texture on your wall. To add some life to your surroundings, bring in a few accessories, such as plants.
Set Up Your Camera For Great Visual Display
Starting with your camera setup, you'll need to think about your visual display. My life is being framed in a certain way. Consider using a single camera angle to provide your viewers the best possible view. Pick a place for your phone and stay put during your stream to avoid a poor watching experience.
In addition, think about the type of material you're producing and how the camera angle will impact that type of content. If you are displaying your makeup application technique, your viewers will get the most of it If you use close-up cameras. If you're creating fitness material, you'll probably want to include your entire body in the shot and employ a wider visual perspective.
2 TikTok Tools To Bolster Your Marketing Efforts
It's important to keep in mind that to be successful on TikTok you must understand your target audience, and know the right hashtags and posts to connect with your target audience. For effective TikTok marketing, use tools that are designed to assist your marketing efforts. Examples of such are the AdTargeting tool and BigSpy tool.
AdTargeting
The best way to reach a massive TikTok audience is to use AdTargeting for audience insight research.
The use of hashtags can help people find your live stream more easily. Your video will appear in the feeds of those who follow the hashtags you've chosen provided you use the correct ones. Inevitably, you can count on the participation of these individuals.
Analytic tools like AdTargeting Analytics allow you to track hashtag mentions, as well as the social media reach and performance of certain hashtags. Using the volume chart, you can keep tabs on the popularity of your hashtags. Your TikTok marketing campaign can then benefit from these hashtags.
Additionally, it will provide you with a plethora of secondary keywords for your primary keyword. In addition, you can use the ad targeting tool to obtain an idea of what proportion of the TikTok audience your ads will reach. As a result, it will improve the return on investment (ROI) of your TikTok Ads.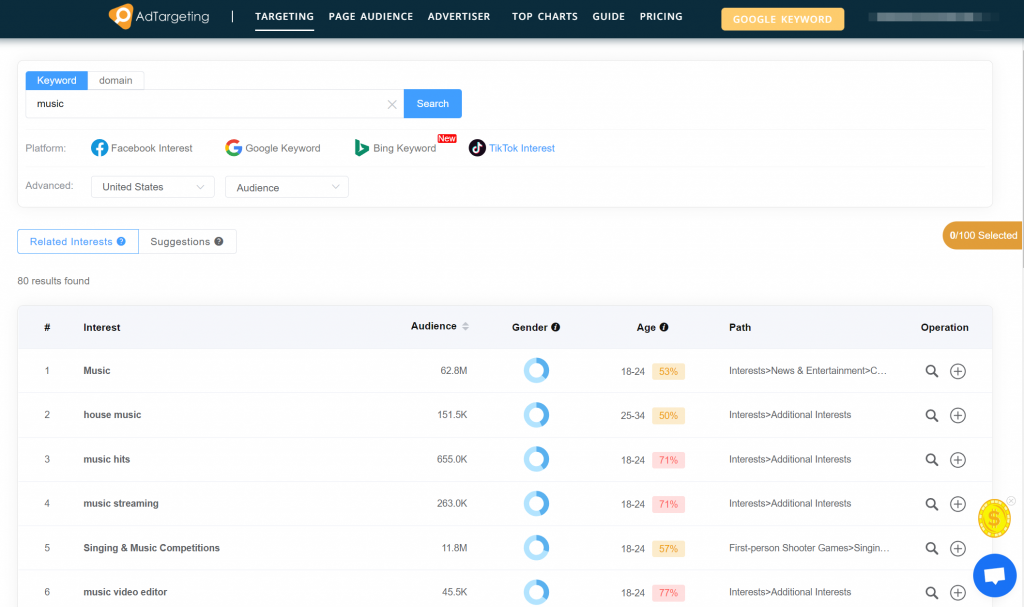 BigSpy
With BigSpy, you can track ads on TikTok, and many other platforms for less money than you'd expect. BigSpy can help your search optimization on TikTok as well as your advertising and marketing efforts. With BigSpy, you can look at what your competitors are doing on TikTok to get the right inspiration you need to come up with innovative ideas for your new campaigns. The marketing campaign can also be monitored. You'll also get access to the specifics of ads for related companies or competitors.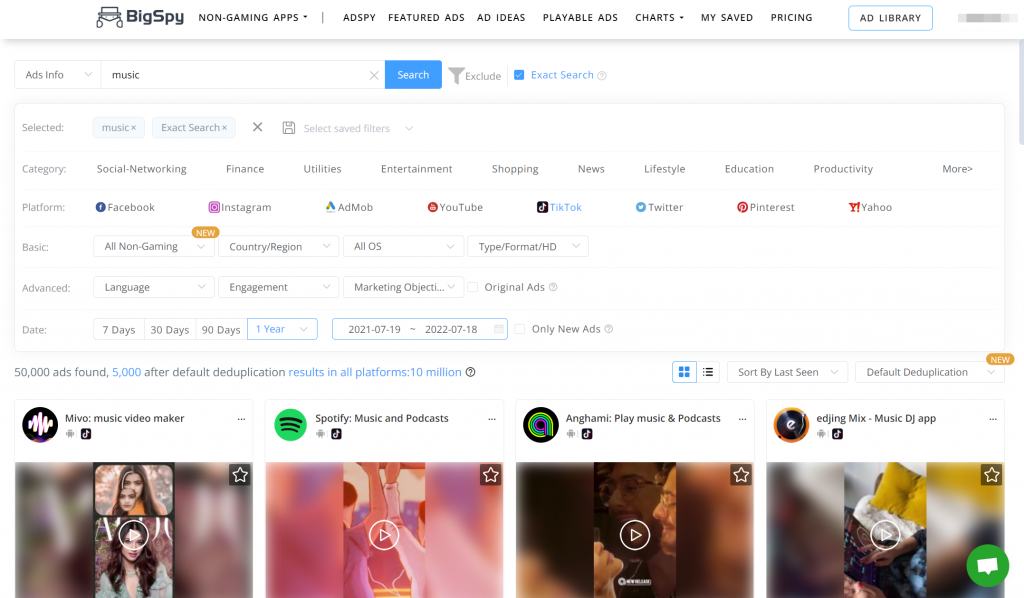 Conclusion
Going LIVE on TikTok is very important if you want to spike up engagement in 2022. Follow the tips in this guide and you'll be having great wins on TikTok.
FAQs
Does Going Live on TikTok Help Gain Followers?
TikTok is known for its emphasis on authenticity. TikTok users don't have to worry as much about making polished material as Instagram users. Being themselves and showcasing their originality are the most important aspects of TikTok live. TikTok live helps to create more engagement among your fan base and can greatly improve your following.
When is the Best Time to Go Live on TikTok?
As a creator on TikTok, you have access to a graph that shows you when your fans are using the app. On TikTok, the optimum times to go live are between 9am and 11am on Mondays through Fridays, and after 7pm on Sundays.
Experience Hassle-free Ad Spying
BigSpy is the best and cheapest ad spy tool covering 7+ social platforms
Start for Free