The Most Popular Ad Creatives On BigSpy Recently
Advertising creativity is not a flash of light, but a complex and tortuous process. Before creating advertising ideas, you need to creatively collect and organize user groups, analyze advertising information, and track advertising data. In social media advertising, advertising creativity is not just a simple function to attract users 'attention. It also carries consumers' understanding of products, reduces corporate marketing costs, and realizes important functions such as brand upgrades. Therefore, it is particularly important to identify advertising ideas.
BigSpy is an ad spy tool for social platforms. It can monitor ads on six social platforms: Facebook, Instagram, Twitter, Pinterest, Admob, Yahoo. BigSpy has 1 billion creatives and is the largest creative library. The founder of BigSpy has designed this tool for marketers and advertising designers, so that users can more easily understand the advertising world and make better creatives.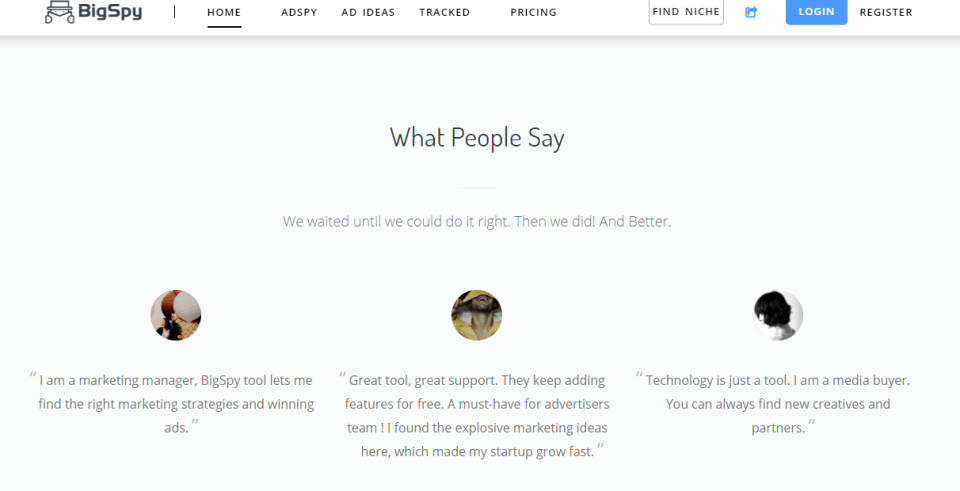 BigSpy is not just searching for suitable advertising ideas through keywords. It can also download creatives, track advertising data, and target advertising crowds. Use data analysis to make advertising creative clearer. BigSpy provides the best advertising ideas, through the best advertising creatives study, to show the huge potential of advertising creatives in marketing.
Here are some examples of normal advertising creatives I found at BigSpy:

1.Amazon Prime Video - Leverage current events and hotspots
Amazon Prime Video is a video software owned by Amazon. On July 4, 2019, Amazon Prime Video placed an advertisement on Facebook. The ad reads "Salaam Rocky Bhai Stream KGF-Chapter 1 with your 30-day free trial."
Salaam Rocky Bhai Stream KGF is an Indian action movie that has been well received since its launch and has been translated into multiple languages ​​and released in multiple countries. In May 2019 Amazon Prime Video purchased the rights to the movie and played it online.(To learn more about Amazon tools, you can click on Amzchart)
Amazon Prime Video launched a video ad about KGF on July 4, 2019, and after 180 days of running, it got 10.8M likes.
Amazon Prime Video uses current events and hotspots to create ads and attracts users with free viewing. Advertising creativity must keep up with the times, and learning to use hot news will get more attention.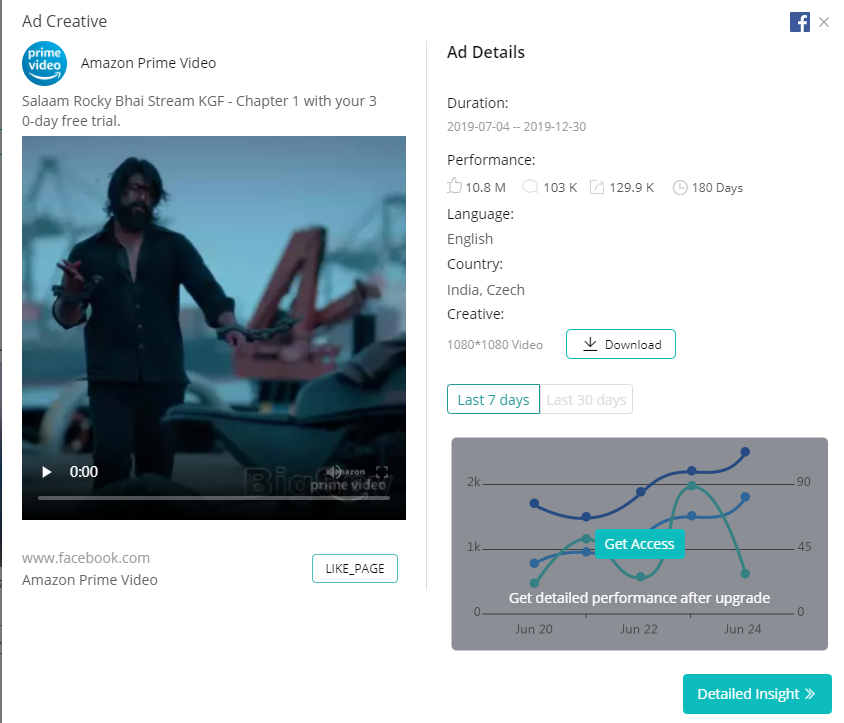 2.Project 7 Billion - the symbol of the brand
Project 7 Billion is a non-profit global believer collaboration project. They believe in Jews and are willing to dedicate their love to everyone on earth. Project 7 Billion began advertising a lion image on Facebook on May 4, 2016, and it has been 1414 days so far. They use lions as advertising because lions are a national and cultural symbol of Jewish.
The idea for this ad is: The Lion of Judah loves YOU with everlasting love! Learn more about The Lion of Judah. In the 4 years of advertising, this ad has received a total of 4.3M likes and 31.8K shares.
Project 7 Billion is a project that combines religion and art. The lion is the brand symbol of this group, and it can unite more people with the same religion.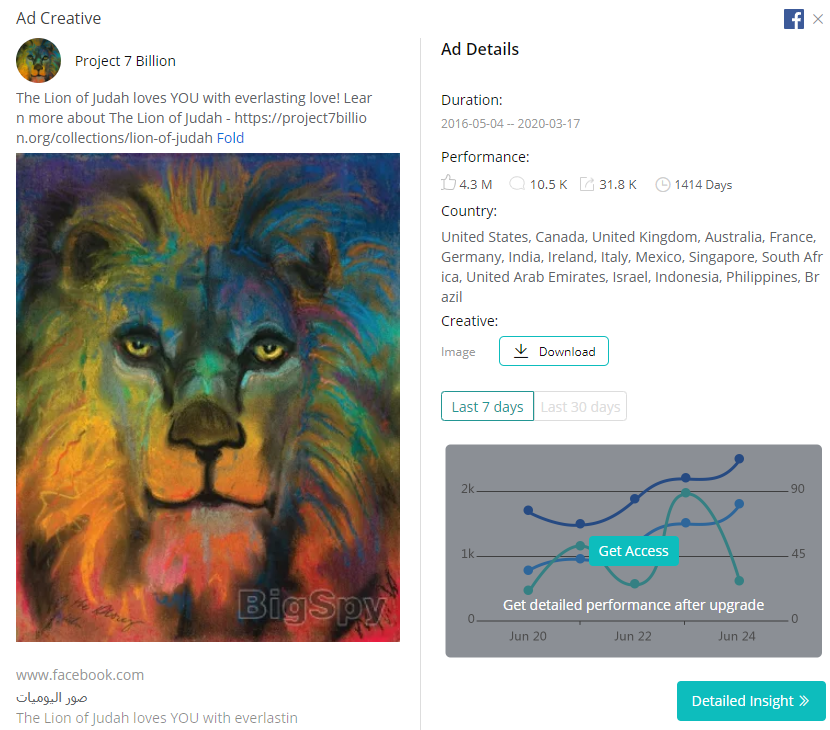 3.America 's Test Kitchen - Learning Video ad
America 's Test Kitchen is a half-hour cooking show. Starting in 2018, America 's Test Kitchen uses video as a creative to place ads. It does not deliberately record the video material about cooking, but reprocesses the synthesized video with beautiful pictures, text, and music.
America 's Test Kitchen creates video ads by adding simple, dynamic effects to still images. Carefully "cooking" Facebook video ads with photos not only saves the cost of making a complete video, but it also leads to a 45% increase in potential customers.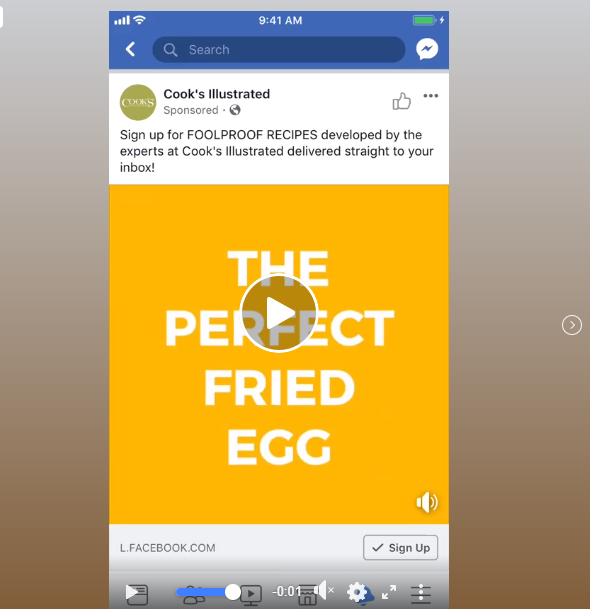 4.Pedigree - audience interaction
Selfie STIX is a tool that clips dog food to your phone, making it easy to capture the perfect selfie of users and dogs. To promote the product, Pedigree launched an interactive promotion on Facebook and Instagram. Users can post their own selfies with their dogs and tag the photos with #selfiestix to win a year of dog food supplies.
This marketing campaign is a perfect combination of dogs, selfies and audience interaction. Selfie STIX is a daily tool that is more practical for pet owners, and its user group is more concentrated. This is a successful advertising case that interacts with the audience to drive product sales.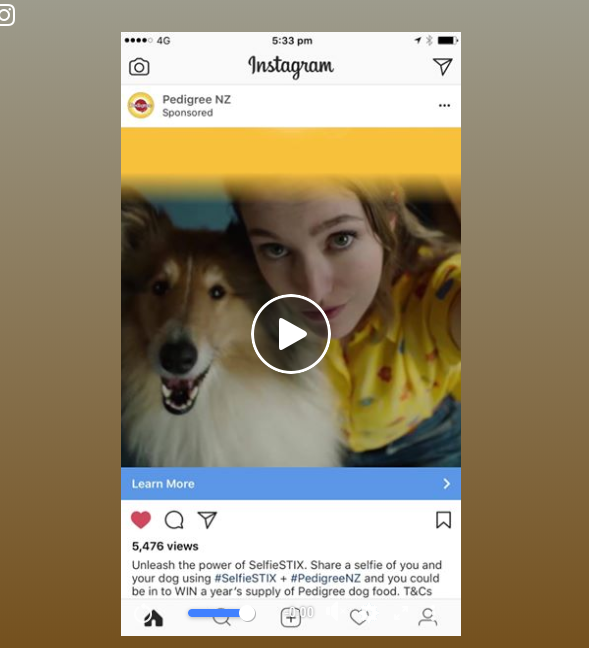 Another successful advertising marketing case for engaging with your audience is Ford Motor Company. To promote the new 2018 Ford Mustang (the strongest customized version in the history of this series). Ford Motor launched a marketing campaign: Make it Personal.
Ford invites a large audience of Mustang owners and fans on Facebook and Instagram to be creative and share their iconic logos.
The idea of ​​interacting with the audience is to use teamwork to find ideas. Interacting with your audience can increase brand influence and cohesion.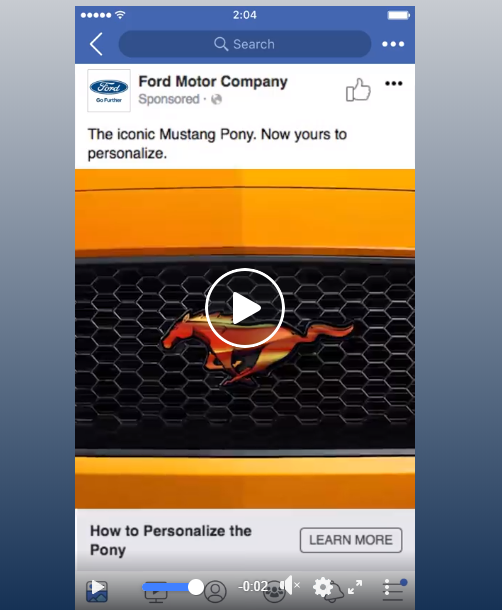 Want to know more successful advertising ideas and marketing cases, open https://bigspy.com/adspy/facebook/, there are four keyword search methods, 14 advanced filtering methods and 5 sorting methods to help users find the most Successful advertising ideas.