What software is for Facebook Ads management?
There are many marketing methods of facebook. In the marketing promotion of facebook, many individual advertisers and small and medium-sized enterprises do not have much money and manpower to do the test, and they will use some software to help us better marketing. What tools can help with facebook advertising?
Basic tools:
Facebook Ads Manager
create and publish advertising images with text, shapes, logos, stickers, filters, templates, etc.
use real-time results to optimize, modify, or disable your ads after they are online.
Content production tools:
1.Canva
when creating custom images. If you're managing your company's Facebook marketing efforts, you'll find yourself doing this kind of design a lot.
Canva provides pre-sized templates for Facebook pages, posts, and application covers. Once you've selected your template,
You can drag and drop various design elements (images, text and shapes) to fill it.
Cost: many of Canva's pre-designed layouts are free!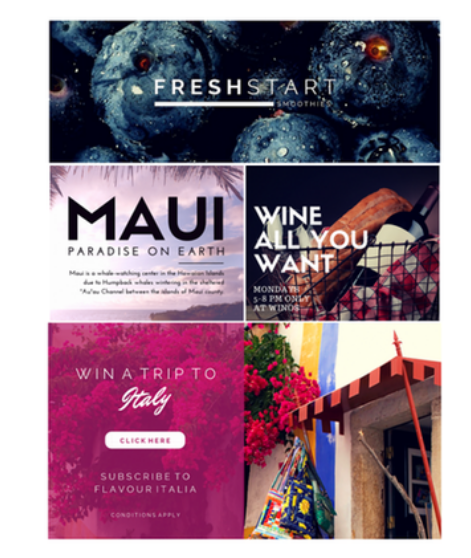 2.Facebook Power Editor
Facebook staff designed this free marketing tool specifically for sophisticated clients who manage multiple AD campaigns.
with the Power Editor, you can quickly build and copy AD series, AD sets, and ads.
it allows you to edit all AD sets in the same window, and you can easily tweak the details, such as copy variations, show location positioning, and transform tracking.
once you've created all of your AD campaigns, you can set them up at the same time, and they usually get approved in a few minutes.
3.DrumUp
DrumUp identifies and ranks suitable, compelling stories for your audience.
ads found by DrumUp are queued up in their Facebook accounts to be Shared.
In addition to creating your own original posts, DrumUp means you can use this tool to manage all your Facebook shares.
Advertising analysis tools:
1.Likealyzer
Likealyzer gives you an in-depth evaluation of the performance of your Facebook page
Likealyzer gives actionable Suggestions to promote brand interactivity
you do not need to provide any personal information to obtain the assessment.
All you need to do is insert your page URL, and it will automatically generate a Facebook page behavior analysis table within seconds.
2.Coschedule
title analyzer to predict which titles are best for your audience
once you brainstorm a potential title, insert it into the tool. It will give you an overall score for your title, as well as a detailed assessment of its structure, character count, and sentiment, and then show how it previews it when applied to emails and AD copy.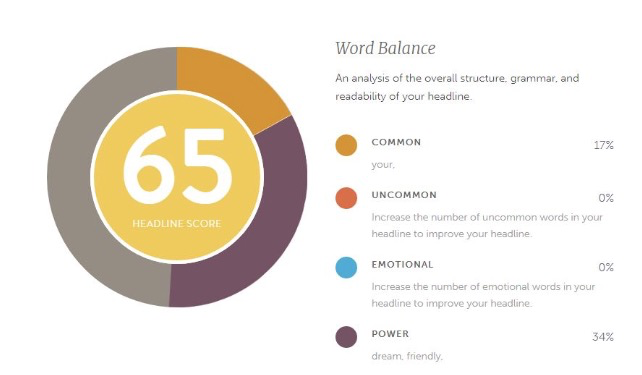 3.Buzzsumo
identify keywords to use: through Buzzsumo's search feature, you'll be able to see which keywords are popular.
figure out what type of content appeals to the audience: this can help shape the design of the AD. By finding titles and articles that best suit your target audience, you'll be able to adjust your design accordingly.
4.Google Analytics
traffic: analyze daily data sources, including which channels, which countries, which new users
crowd analysis: generate a crowd data according to the crowd visited by the website
specific data analysis: Google Analytics can create custom reports. Specific analysis of conversion rate and other data
5.Sprout Social
use Sprout Social to easily identify the best content and understand how it affects the growth of fans.
with Sprout Social, you can easily understand Facebook impressions, fan growth and content behavior through data visualization and dynamic charts.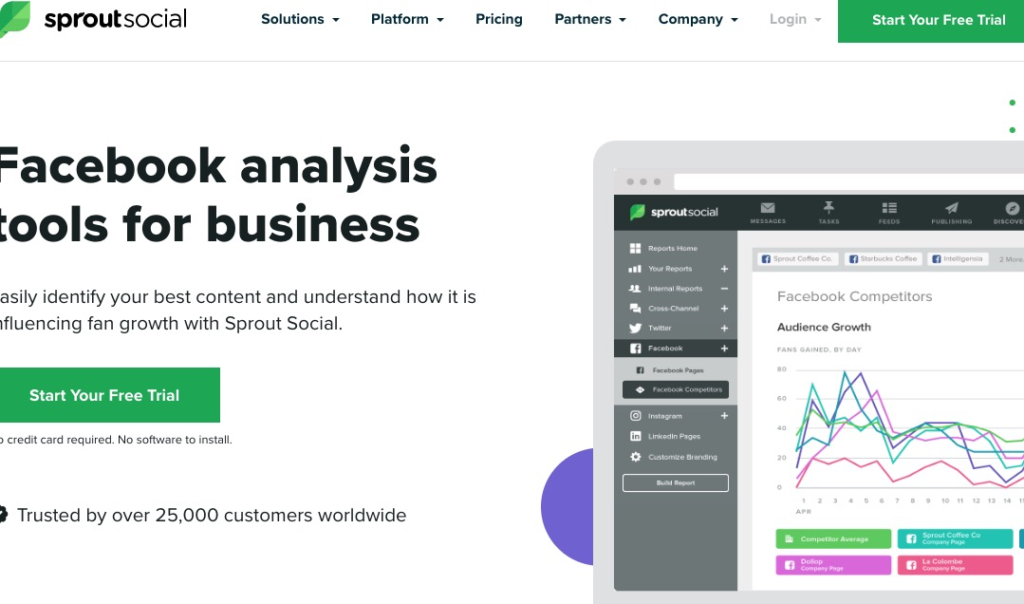 Facebook audience analysis tools:
Driftrock
custom audience synchronization: you can organize AD campaigns across multiple platforms for maximum coverage.
information center: this allows you to manage multiple AD campaigns simultaneously and compare results.
Automation tools:
Reveal
automate Facebook AD series
it lets you set automatic rules for Facebook and Instagram ads,
optimize advertising results to help you increase your return on advertising spending.
you can automate the Facebook AD series using different rules (such as start, pause, set/increase/decrease budgets and bid operations).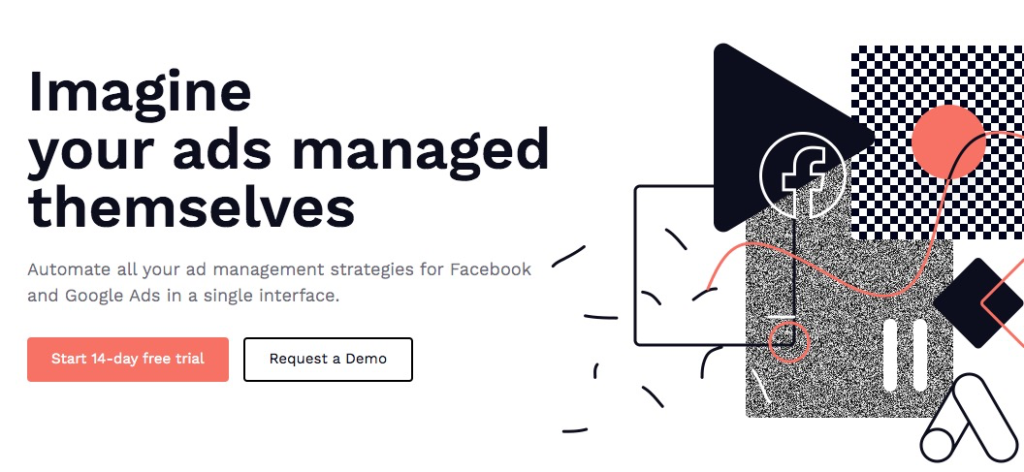 Testing tools:
1.Qwaya
Qwaya helps create Facebook ads and also helps organize entire AD campaigns.
split test: this is one of the things that makes Qwaya stand out. The ability to split the AD series into tests is the way to ensure a significant increase in all important conversions.
free training courses: if you are new to the course or feel like you need to learn more, the training courses will make a huge difference. And it's free.
2.AdEspresso
creation: AdEspresso supports the creation of Facebook, Instagram and Google Ads Ads.
management: provide solutions for all advertising channels to switch from one Ads Manager to another with less time and more time to make money.
analysis: with AdEspresso's multivariable technology, you can easily test and optimize ads to increase the ROI of your AD series.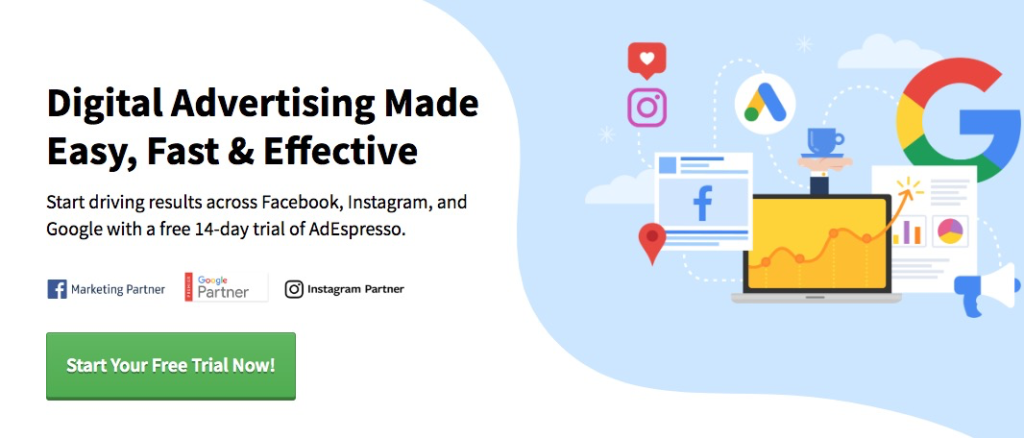 Competitor analysis tools:
Bigspy
search filter filter function: through screening industry, country, advertising creative, find competitors advertising
competitor advertising analysis: after finding competitor advertising, analyze the advertising style, group, country, marketing target, cta type, advertising creation time, etc.
find the most popular ads: find the most popular ads by sorting, share the most, and like ads in the industry, and analyze them.
track the effectiveness of the ads you are running: you can track the effectiveness of the ads your competitors are running.
creative source material for advertising: bigspy has nearly 200 million ads in its inventory. If you don't have an idea for an AD, check it out.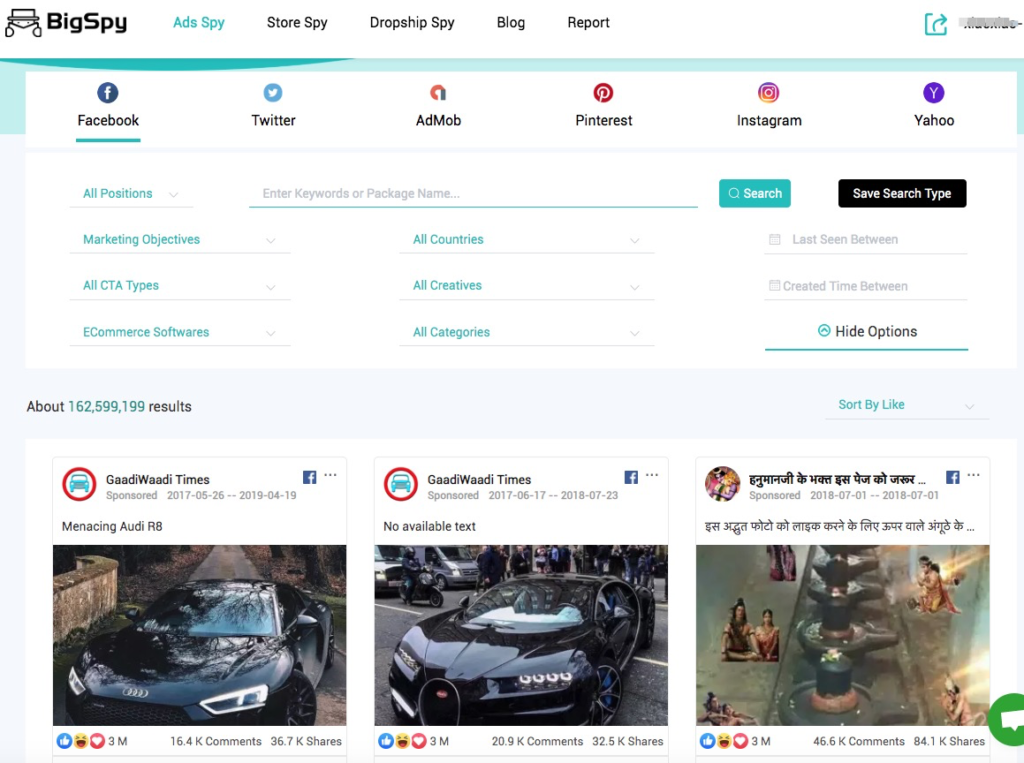 These 14 tools are often used in facebook marketing campaigns.
Each of these software has a different function, through my brief introduction to these software, choose a few try it out!
ADCostly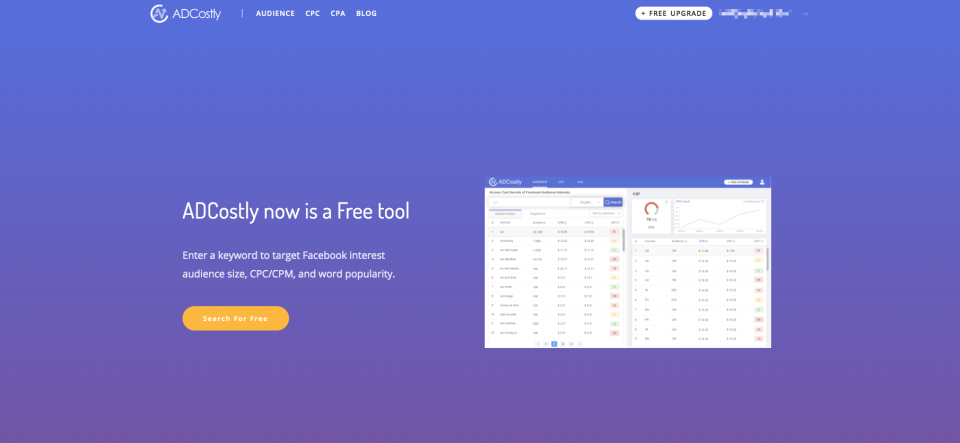 Free access to average CPC, CPM, CTR and CPA benchmarks
More than a dozen filters including industry, time, channel screen out the most accurate data indicators
Facebook interest expansion, you can browse the average CPC and CPM of different interests in different countries
Get CPC and CPM of age and gender for different audiences