The Free Native Ads Spy Tools, Which One Is The Best? – BigSpy
Native advertising is a global firestorm, promoted by many marketing people, it from the perspective of users, to create an advertising form accepted by users and independent communication, it breaks the traditional media, forms a new trend, then which tools can be used spy natives ads? Which are the best free native ads spy tool?
Why are native ads accepted and liked?
Because every native ad needs to customize, it from the perspective of consumers, marketing points for content, style diversity, native advertising is no longer a simple hard and fast rules, it provides users with valuable content, accepted by the user and the spontaneous spreading, the maximum benefits of advertising, this is the advantage of native advertising, it is also one of the marketers like using the way of media.
The four most popular spy tools are Poweradspy, BigSpy, AdEspresso and SocialPeta.
Which native ads spy tool is the best? Why is that?
1. Poweradspy
There are 5 million ad materials in 15 countries.
Features: the main ad spy social platform is Facebook, Has a filtering function, can filter a variety of advertising, including keywords, countries, etc Check out your competitors' ads
Advantages: the basic monitoring function has been implemented to meet the needs of users
Cons: Poweradspy is a premium $49 basic app with a lot of missing features Poweradspy needs to be downloaded before the plug-in can be used.
You must pay $299 per month to use the native ads spy feature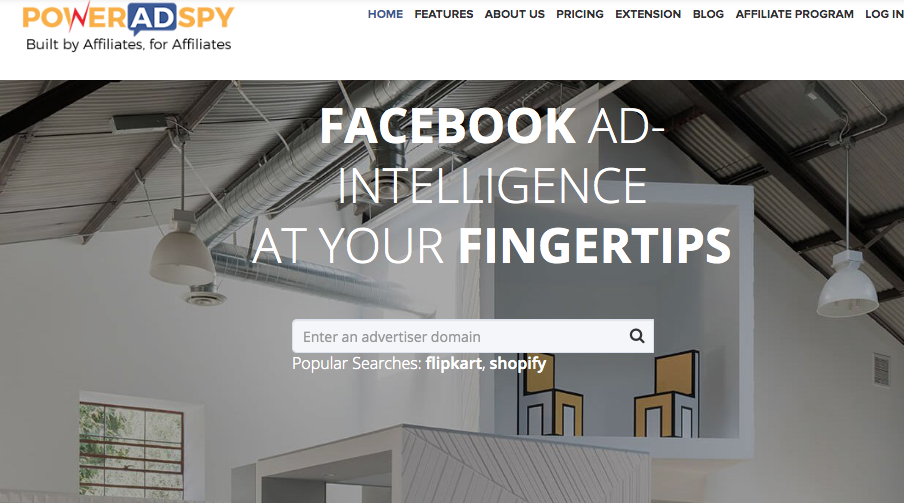 2. BigSpy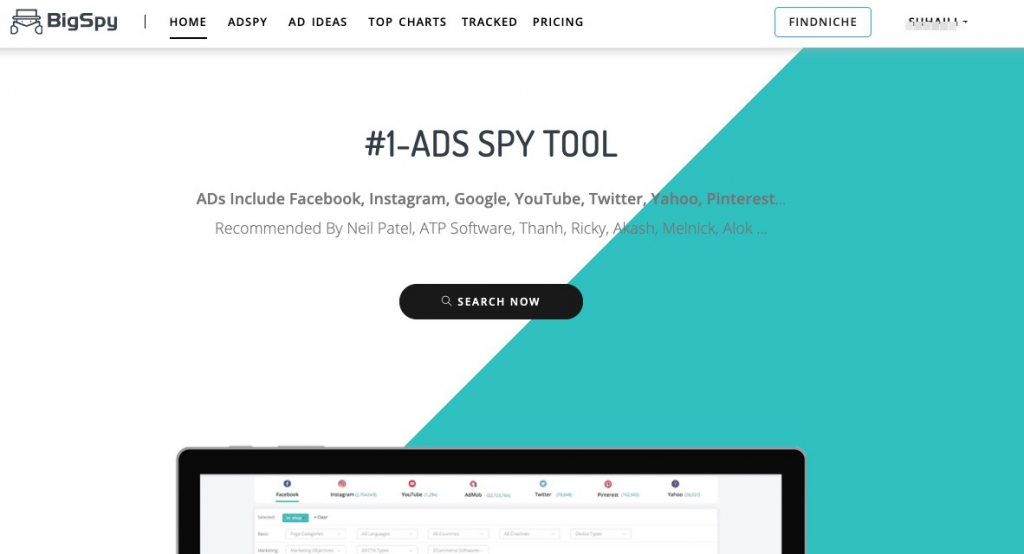 There are more than 100 million ad materials in more than 40 countries.
Features: 1. Suitable for early market research: before making Facebook ads, use BigSpy to find out which brands have launched Facebook ads and how effective they are.
2. Select the ads you want: select the ads you like by country, presentation style, CTA type, ad category, and other aspects.
3. Look at competitors' advertisements: to know the specific advertising situation of competitors, search brand words, or any element of the advertisement to see all the advertisements put by competitors.
4. Use it for AD ideas: BigSpy has the largest library of AD material and can also download images used in ads.
5. Track and collect: you can collect and track the advertising effect.
6. Check out ads on other social platforms: besides spy on Facebook ads, BigSpy can also spy on ads on other social platforms, such as Twitter, Youtube, Instagram, Admob, Pinterest, Yahoo, etc.
Pros: 1. BigSpy can use some functions for free
2.BigSpy is completely online and does not require any plug-ins to be downloaded
3. BigSpy has the largest material library Bigspy's screening filters are powerful
Cons: BigSpy's marketing isn't much, and many advertisers don't know much about it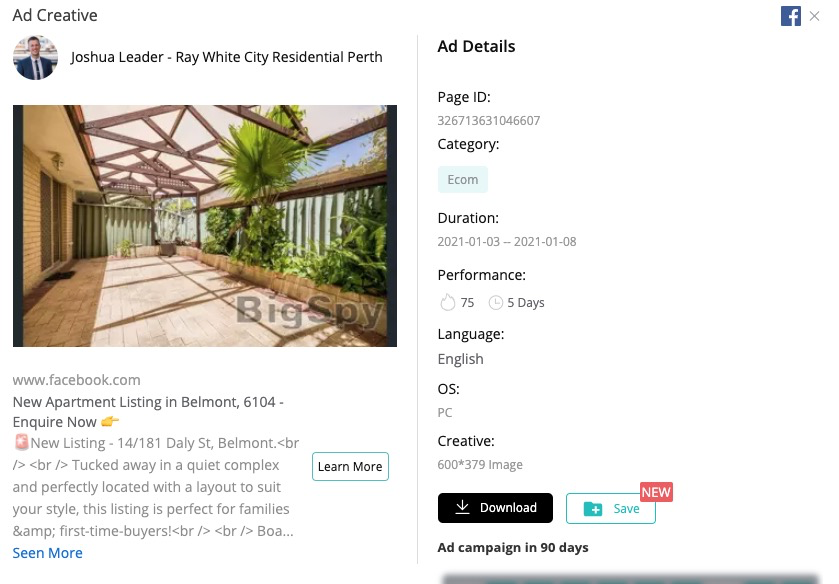 Since BigSpy went live in 2018, it has been highly appreciated in the entire advertising and marketing circle. BigSpy can be said to be popular all over the world. At present, marketers in more than 70 countries are using BigSpy. They use BigSpy to create better advertising ideas and monitor the advertising trends of competitors.
Of course, BigSpy is constantly developing new functions to satisfy more users. By 2021, BigSpy has been able to monitor 7 social media ads. Their latest Youtube ad spy can be said to be well received. After all, the video will be the next popular trend, and social media such as Facebook are all on the video section.
In addition, BigSpy's search mode is more precise. Currently, it supports 6 types of precise searches including "advertiser", "Fan Page", "landing page", and "keyword exclusion". And more detailed advertising data tracking analysis, in addition to basic information such as advertising time, advertising country, language, landing page, etc., audience analysis is also added.
BigSpy is becoming more and more mature. Up to now, it has helped millions of advertisers optimize their advertising campaigns, using successful creatives to help them save countless money.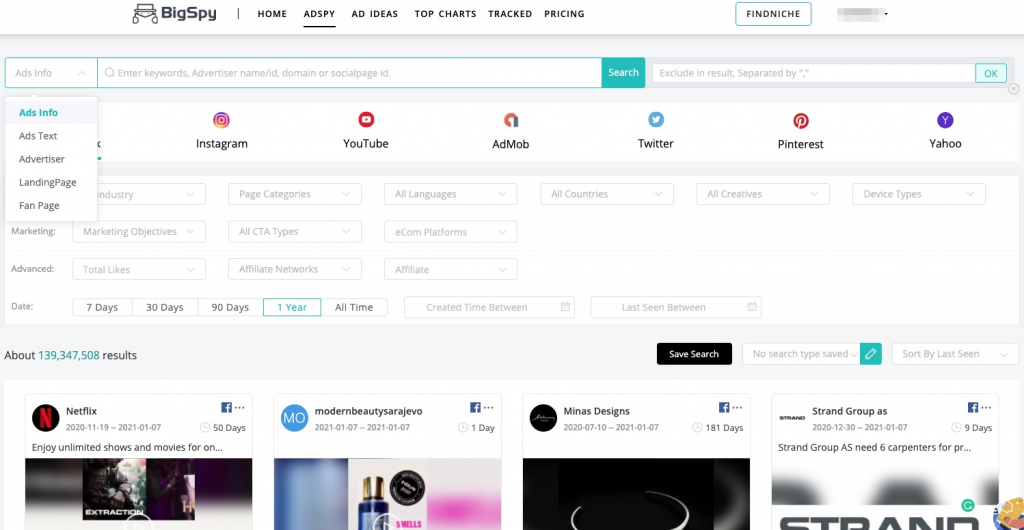 3. AdEspresso
It has 160,000 advertising materials covering 25 industries.
Features: 1.AdEspresso is a Facebook marketing tool that supports the creation and creation of AD campaigns on Facebook, Instagram, and Google.
2.AdEspresso offers solutions for converting between multiple AD managers.
3.AdEspresso can perform AB test ads and analyze AD results.
Pros: AdEspresso is powerful in advertising management
Cons: you need to deactivate AdBlock before you can display ads. The main feature of AdEspresso is facebook's marketing software, which helps Facebook post ads, but the spy part is unprofessional.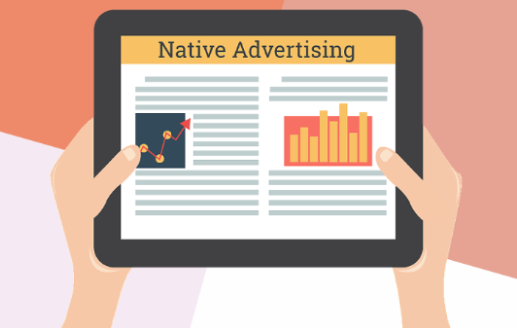 4.SocialPeta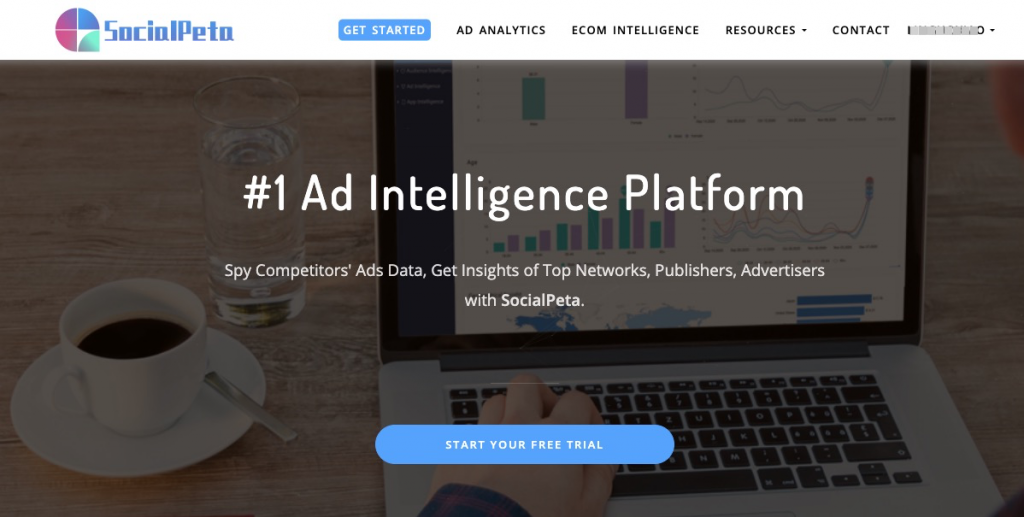 SocialPeta is an enterprise-level advertising precision intelligence tool. It can monitor advertising data on 70+ online platforms, covering multiple countries and types of online platforms. SocialPeta was founded in 2015. After years of development, it has become a mature native ad spy tool. The advertising platforms currently supported by SocialPeta include world-class social media such as Facebook and emerging live video platforms such as TikTok.
SocialPeta also supports a variety of search and filtering methods to find competitors' advertisements, and SocialPeta will also provide analysis reports of competitors' advertisements. The power of SocialPeta is not only that it has an extensive database, but also that it has accurate advertisements. Analysis, for example, SocialPeta can accurately target advertising time, country, and audience, and it can also calculate the number of advertising exposures and advertising costs.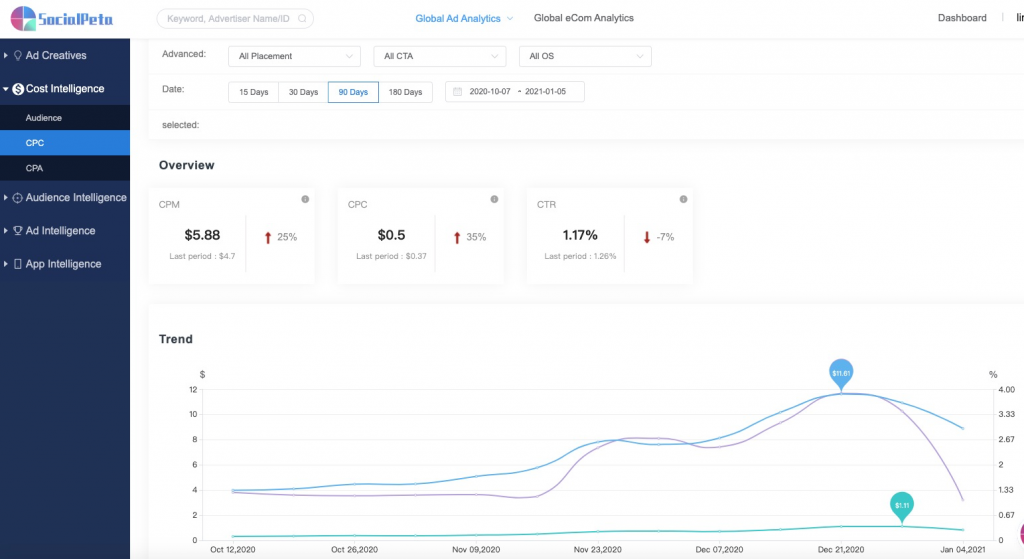 In terms of spy competitors, SocialPeta has an absolute advantage, and of course, its cost is relatively more expensive. But register now to enjoy a three-day free trial.
Conclusion: through the comparison of the above three software, the most suitable for spy native tool is BigSpy, it is free, and the function is great, it makes the advertisement more clear. As a free native ads spy tool, it has a huge database, with the largest ad material. It can quickly update the latest advertising, to help monitor the best effect of ads. Also, it is used to monitor the competition, it is a very perfect tool, you can try it!