Pinterest is a social photo site. Just two months ago, Pinterest went public. Of course, Pinterest ad spy is mentioned here. As a marketing staff, we need pinterest ads competitor analysis, and then analyze the competitors. Advertising, come to spy competitors' ads.
Here is the free ads spy tool Bigspy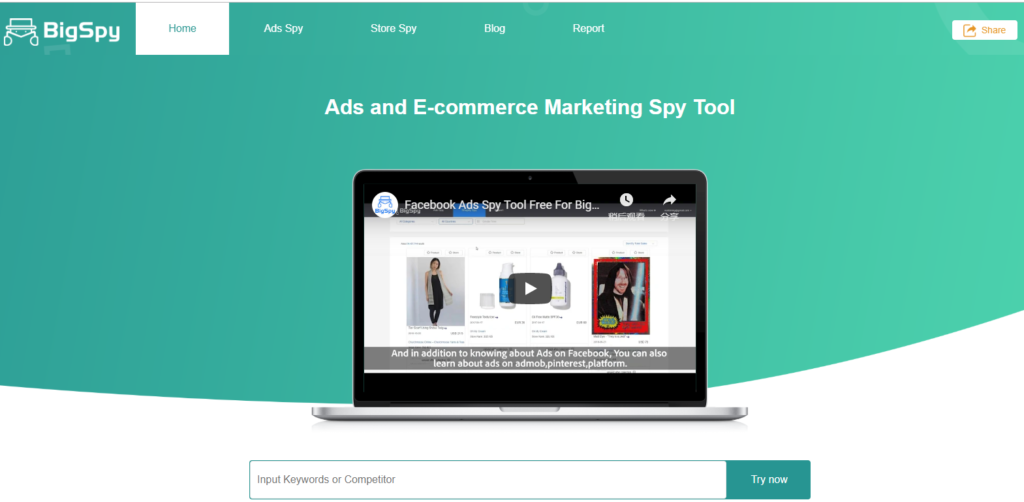 It will analyze the account ads of you and your competitors on Facebook, Twitter, Admob, Instagram, and Pinterest. However, its most powerful and useful feature belongs to the Facebook field.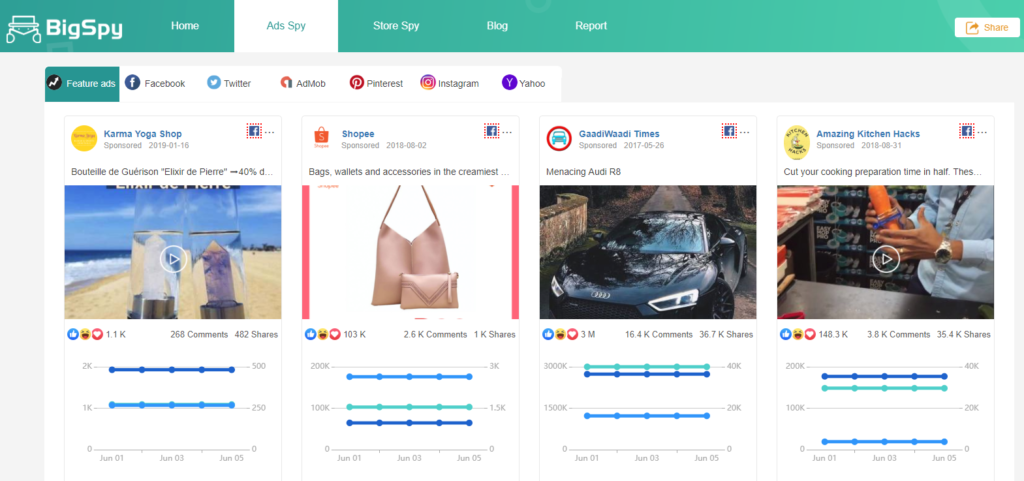 Bigspy provides you with market analysis, feature ads for free. Of course, this is not just a competing advertisement. We can see how good ads are done from advertisements. What is their creativity?
These advertisements are a reference for us. If we are advertising, can we have such ideas, can such creative advertisements attract users' attention, clicks and conversion rates?
Today, we mainly talk about pinterest ads competitor analysis. Through bigspy advertising data analysis, we can see that Pinterest ads can also choose the type of shopify and COD according to our needs, or choose different countries according to our needs. Time screening, etc.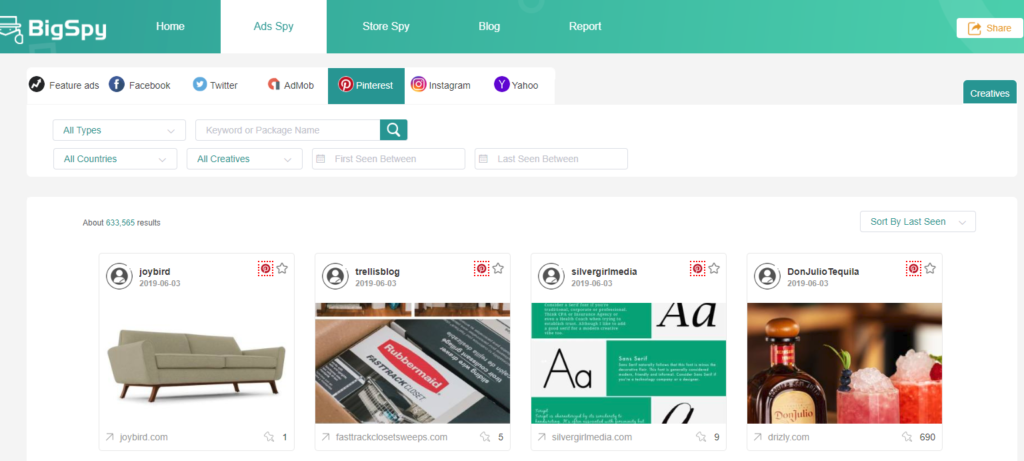 These features greatly facilitate the timeliness of our spy Pinterest ads, and then study our competitors, imitate their ads, or multiple channels to study the types of competitors' advertising channels.
Of course, if you are satisfied, you can also click on the corresponding ad according to the product you choose, and then download the image or function.
The above is bigspy's pinterest ads competitor analysis function, you can register and experience, if you feel very satisfied, please don't forget to share it with your colleagues and friends.