How To Spy On Shopify Stores?
How to spy Shopify stores is a very important thing. For friends who are doing online marketing, there is a free Shopify spy tool to spy competitors' ads, especially important.
Today, I will use the BigSpy Shopify spy tool as an example to tell you how simple and effective spy on the Shopify store?
If I am a seller of skirts, but I want to expand online users, then I need to have a website, but I am unfamiliar with the website, including online sales are also unfamiliar, then what should I do?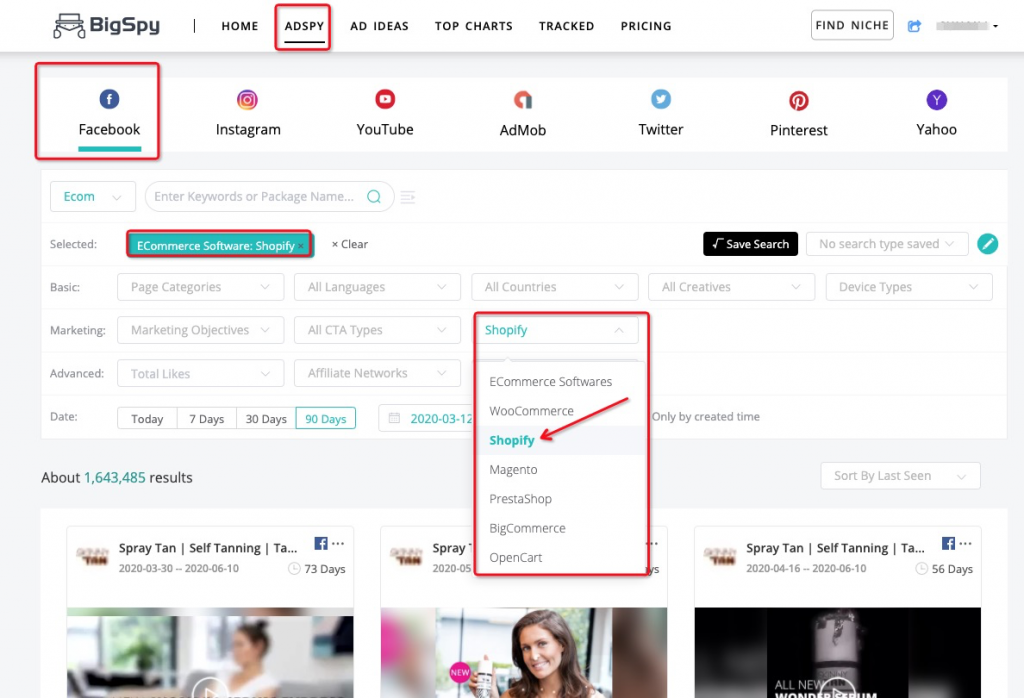 First of all, I will find someone to help me make a website. As for the structure of the website, I will refer to the website of the competitor, then the problem is coming.
How can I find a website that users like and optimize?
You might say that you can find one or two competitors to look at it. In fact, we can use the Shopify spy tool.
One tool recommended for everyone here is the BigSpy advertising spy tool, which helps us find quality Shopify stores through this spy tool.
Please see the screenshot: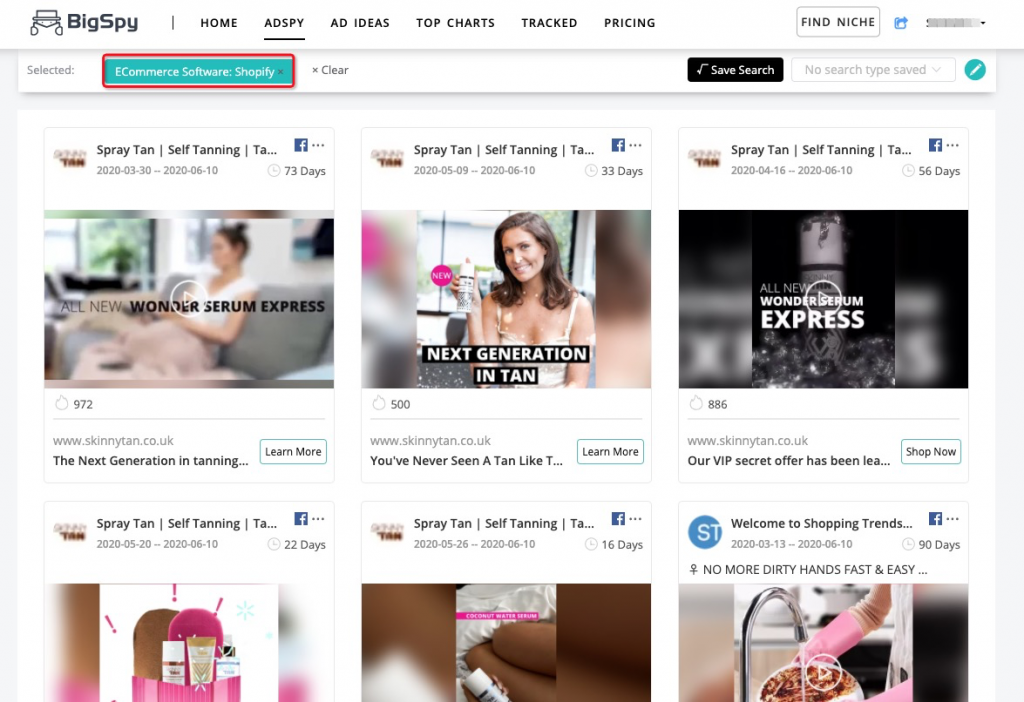 We can choose the skirt Shopify store type website we want according to the country and classification.
Another feature of BigSpy Shopify spy is that in addition to the advantages of Shopify spy products, we can also trend the industry and the ranking of top stores.
Of course, top stores can also sort the rankings of top stores by time, which is very helpful for our spy Shopify store.
Secondly, you can also use the tools of BigSpy to search for the products of a certain store, which can better help us in the spy on the Shopify store, or the product spy for a certain industry.
Another way to spy your Shopify competitors is to use Shopify analytics tools such as FindNiche, to check your Shopify competitors. It offers a long list of Shopify stores, and you can filter out these stores by categories, top countries, and keywords. Meanwhile, you can check store address, target country, FB ads in 30 days, FB likes as well as Alexa rank of each store. It's quite easy to find and spy your Shopify competitors. Typically, the purpose of monitoring your competitors is to better develop our own strategies. More than that, FindNiche, as a dropshipping niches finder tool, It also integrates AliExpress & Shopify, when you check one product, you will also know whether this product sold on AliExpress is sold in Shopify stores as well, and you can check how many Shopify stores are selling this product with what kind of profit margins, then you can make your own decision on Shopify product research as well as Shopify marketing.
Now you learn how to simple and efficient soy on the Shopify store? Sign up and experience the fun of Shopify spy.