The Best Free Facebook Marketing Tools For 2020
I chatted with a friend a few days ago and learned that he was doing Facebook advertising marketing. So after chatting, he asked if I had a Facebook marketing tool. I said that there are many such tools on the market, and many of them are paid for free. Very few.
Later, we talked for 2-3 hours, I really understood his needs, then I said that I recommend you to use, Bigspy Facebook ads spy tool, this is a free Facebook marketing tool for 2020, he is dubious to go back Try it, so I have time, I will write an article like this and also compare Facebook marketing tools.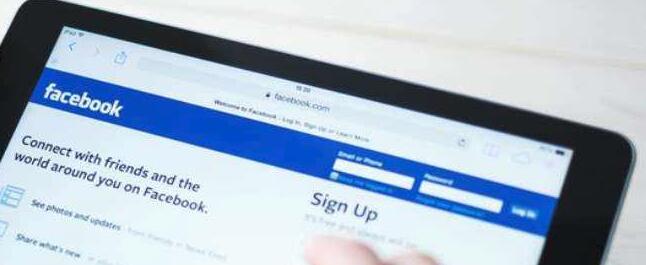 Friends looking for Facebook marketing tools are nothing more than having a Facebook account in operation, on the one hand, based on the marketing of Facebook advertising accounts, and on the other hand, on how Facebook conducts Internet marketing, no matter which way, they may need It's a Facebook advertising spy tool that helps them analyze competitors and find the right marketing channels and creative materials.
We use Google to search for Facebook marketing tools, we will find a lot of such articles, recommend a variety of Facebook marketing tools, there are Google Analytics, Google Trends, there are content generators, keyword tools, etc., these have free versions, there are also The paid version, whether it's a free version or a paid version, personally believes that it can be used as long as it meets the needs of Facebook marketing.
What are you doing with Facebook marketing tools?
We all know what can be done faster with goals. For example, if I am an SEO marketer, then I might need an SEO tool to query the keywords of the website and the overall website traffic. I'm a Facebook marketer, all I might need is to set up a Facebook advertising account, then advertise by region, find the best advertising ideas, and then track competing ad servings, as well as popular attention.
Here the author recommends a Facebook advertising spy tool, I dare not say that the function is the most powerful, but this is called best free Facebook marketing tools for 2019
This tool is the BigSpy Facebook ad spy tool. If we have a Facebook advertising account, then using this tool can help us solve two problems.
1. To help our spy competitors' ads, we can use this tool to get the popularity of advertising creative effects in one of the industries, especially the popularity of Facebook advertising accounts.
2. This tool can help us get competitors' advertising websites, creative materials, if we don't know how to promote a website, how to promote an advertisement on Facebook, then we need to see how the same industry promotes their advertising accounts, so For us, we can learn from the same industry's creatives, so that we can quickly understand an industry and then conduct Facebook advertising marketing.
BigSpy Facebook ad spy features: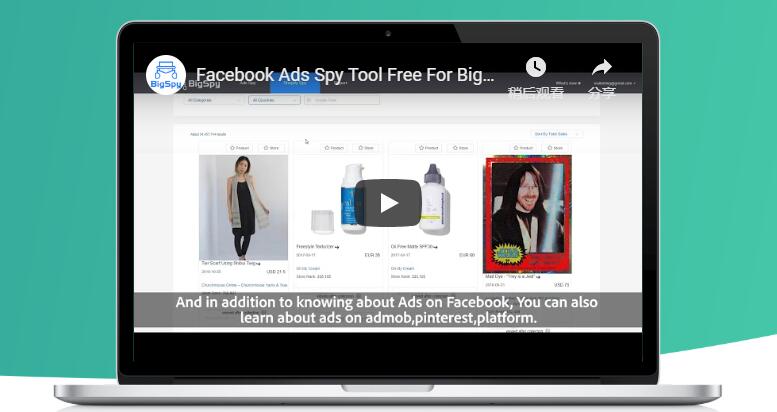 1. BigSpy Ads spy accumulates data that is huge, including Facebook, Twit, and Shopify spy ads, and constantly updated.
2. BigSpy has 10,000,000+ Ads 3,000,000+ Advertisers 55,000,000+ Products and 300,000+ Stores.
For more information on Facebook advertising spyware, please visit: https://bigspy.com/ registered Experience.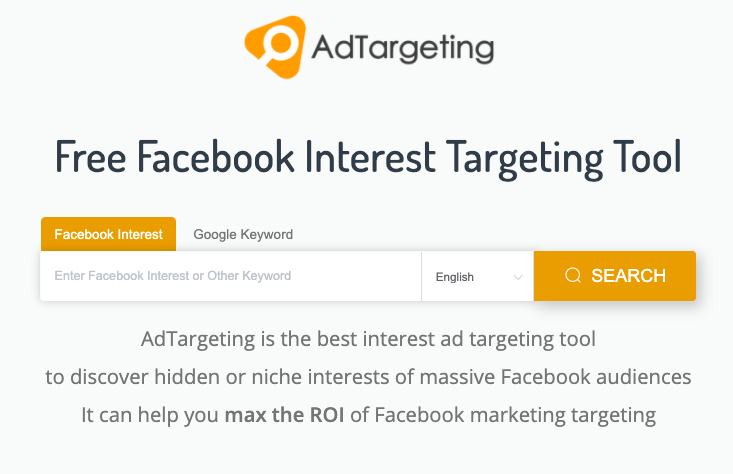 You can not only search for more hidden interests but also can get audience analysis reports to target your audience more accurately and improve the ROI of your ads.
In the process, I also provided it with a free Facebook ads cost tool-ADCostly, which played a very effective benchmark role in the advertising process and made the advertising budget more reasonable.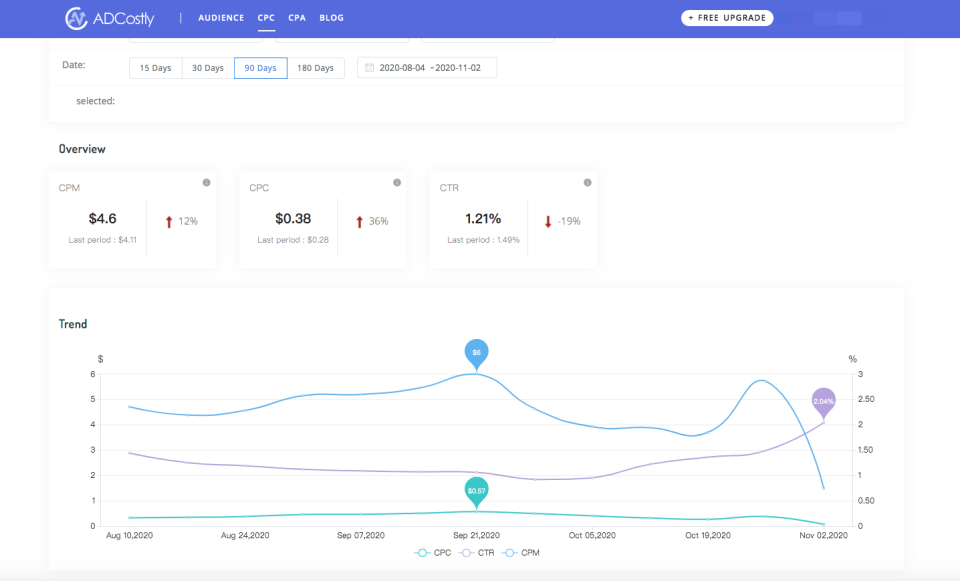 The convenience ADCostly can provide:
You can quickly query the average cost benchmarks of CPC, CPM, CTR, and CPA
Different industries, different times, different platforms, multiple filters to quickly locate detailed data
Facebook interest expansion, Different interests have different CPC and CPM
Hope these two tools can provide you with the best help.
I believe these three best free Facebook marketing tools for 2020 can optimize and promote your Facebook ads.