8 Best Facebook Marketing Software 2020 update
Facebook is a world-renowned social platform with more than 2 billion active users per month, which provides marketing channels for brands and marketers.
Whether we are doing a handicraft website, an industrial type of product, or e-commerce, we will do online marketing on social platforms such as Facebook and Twitter. Considering the timeliness of online marketing and the energy spent, we need to rely on professionalism. Facebook marketing software.
Of course, Facebook marketing software is not all-powerful. He just helps us to analyze the competitor's advertisements, and then we can refer to the distribution channels and effective monitoring of competitors' ads. Therefore, the final Facebook marketing still needs us to do marketing ourselves. Program.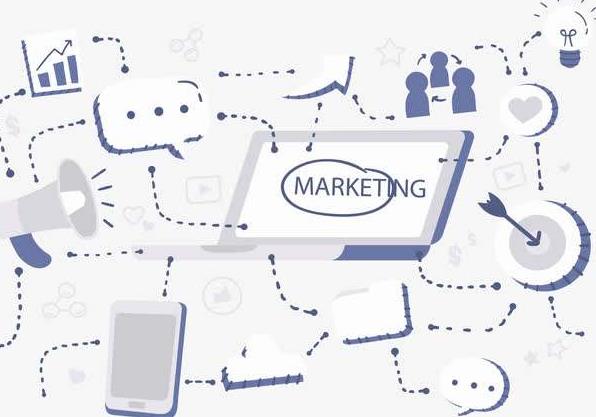 Whatever your marketing goals? It's worth having the best tools, it will help you get a lot of competitors' Facebook ads.
Let's take a look at the 8 best Facebook marketing tools to help us achieve Facebook's marketing goals:
1.Facebook Marketing Tools: AdEspresso

Managing Facebook ads is a daunting task. AdEspresso is a great tool for creating and managing Facebook campaigns.
It automates the process. You can analyze, optimize, and create complex, specific rules to execute your campaign.
Their A/B testing capabilities help you create thousands of Facebook ad variations. You can focus on key metrics with easy-to-use customizable dashboards.
2.Facebook Marketing Tools: Agorapulse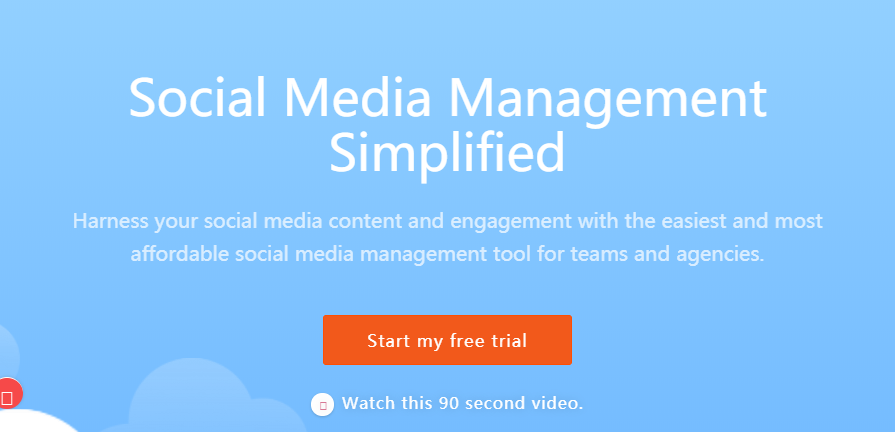 Agorapulse is a simple but effective tool to help you manage content and engagement on Facebook.
It can help you schedule and post posts, monitor engagement and activity, and socialize.
With Agorapulse, you can analyze Facebook pages and compare them to understand your competitors. It gives you a lot of reports to help you track your work. It provides workflow collaboration capabilities for large teams.
3.Facebook Marketing Tools: Likealyzer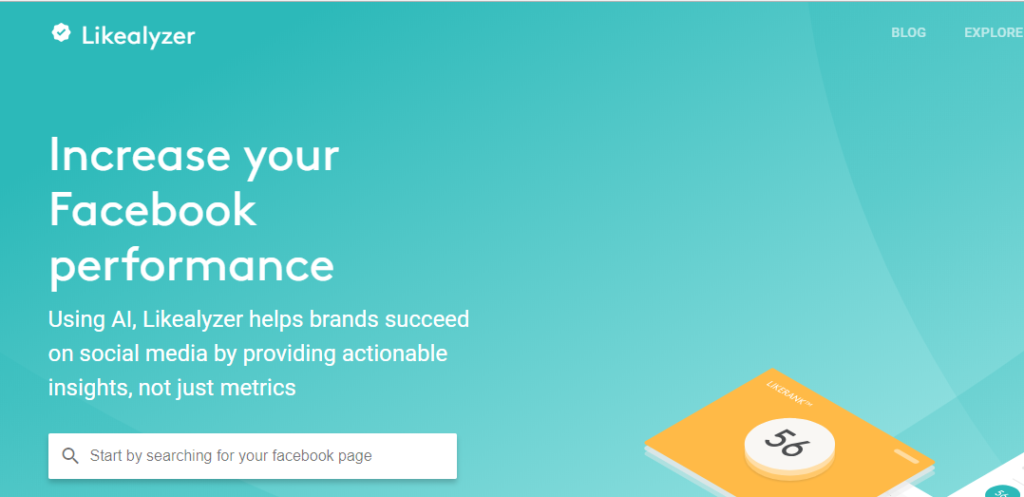 It's a free tool that analyzes your Facebook page and tells you where you can improve. You can enter your Facebook page URL, and Likealyzer will generate a report and provide feedback in seconds. They review the amount of information, activity levels, responsiveness, and engagement you provide on the web.
If you create a presence on Facebook and want to know where you can improve, try using Likealyzer. Their advice is clear and easy to understand. Once you have completed the suggested adjustments, you can be confident that your page has been successfully set up.
4.Facebook Marketing Tools: Fanpage Karma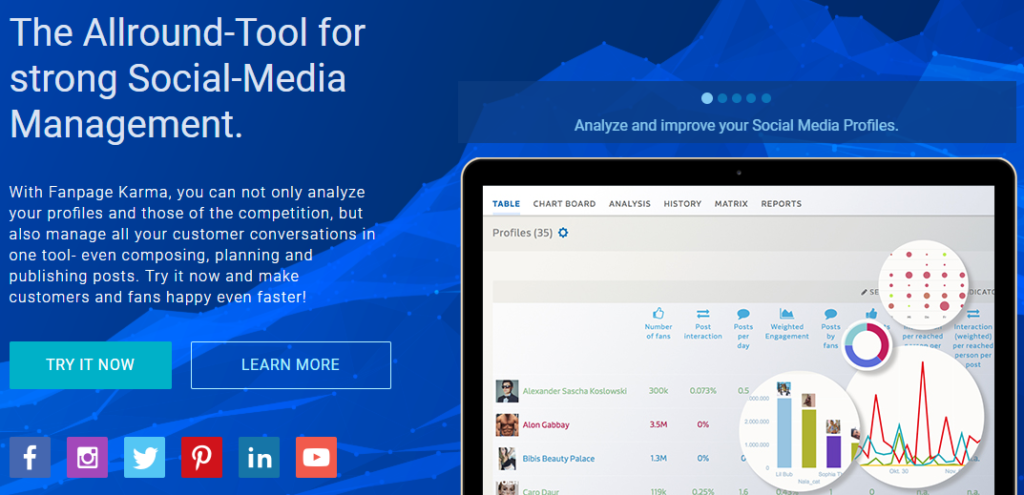 Fanpage Karma is a versatile tool for Facebook management.
You can easily write and post posts. It can provide you with useful publishing insights. It can help you monitor an unlimited number of pages and profiles.
Users can analyze the activities of fans and fans. You can analyze and compare key data on different pages, even key data from competitors.
5.Facebook Marketing Tools: Animoto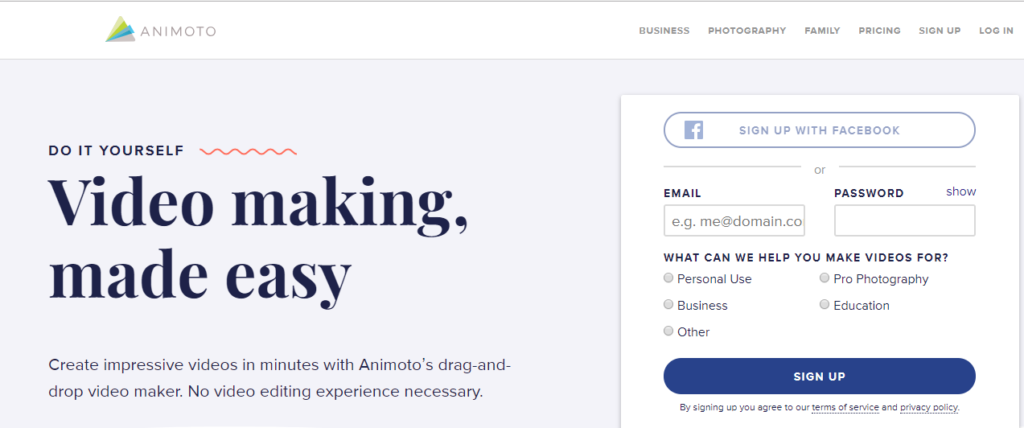 An easy-to-use video editing platform, great for creating content or ads for your Facebook page. They provide customizable video templates for seasonal sales, how-tos, advertising, and promotions. You can add your own images and video clips to create a video and then share the video directly to Facebook from the Animoto platform.
6.Facebook Marketing Tool: Headline Analyzer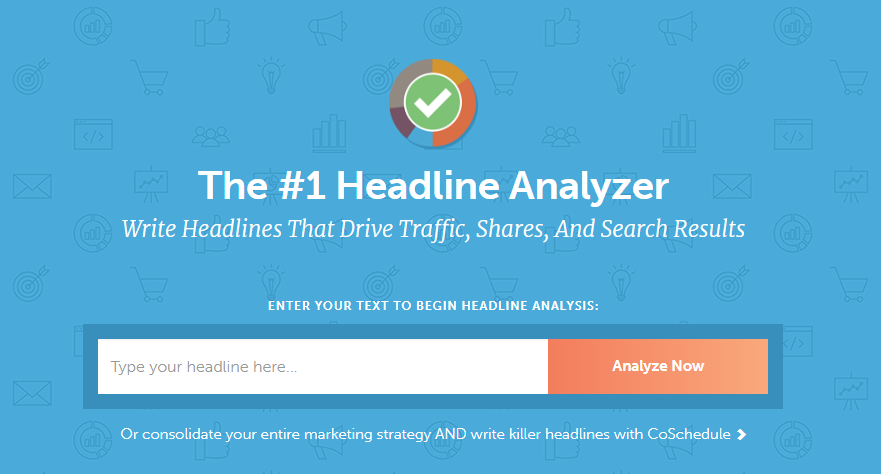 We take painstaking efforts to create eye-catching, compelling headlines for blog posts and ad copy, and would be crazy not to do the same for Facebook shares! The problem is, it Can be tough to predict what headlines will work best for your audience—that's where Coschedule's Headline Analyzer comes in handy.
7.Facebook advertising spy marketing tool: socialpeta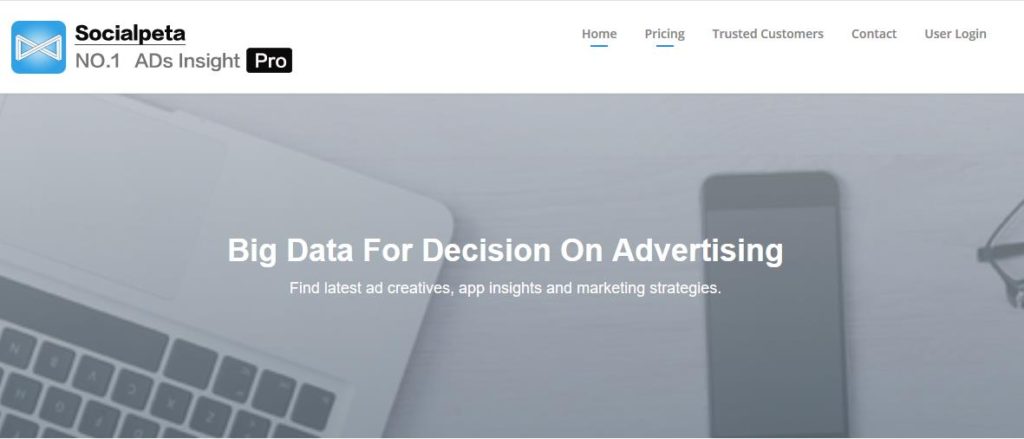 It is a big data software about advertising and marketing strategy decisions
A. advertising Creative Analytics
Track AD creation, targeting, and results for 500,000 apps
across Twitter, Facebook, Youtube, Unity, and Google…
100 million AD material including video, images, merry-go-round, playable, and search ads
in more than 50 major countries
Capture popular apps, new versions, new marketing cases, ads and ads
By country
Find the most influential people and know how to
By country/region, by game type
Based on data from 100,000 influencers and 100 million people
Youtube and Facebook posts
Learn about the latest examples of better industry practices and social advertising
And influencer marketing
Suitable for mobile games and utility applications
Across Twitter, Youtube, Facebook, and Google.
8.Facebook ads spy marketing tool: BigSpy
Bigspy Advertising Spy Tools is a free advertising and e-commerce advertising spy tool, it is also the best free Facebook ads spy and shopify spy tool! Total 100,000,000+ Ads. 100,000+ Ads Updated Every Hour! We can help you get inspiration from your competitor's Ads creatives on the Facebook ad and Shopify ads!, in addition, we can also use the bigspy advertising spy tool to spy ads such as twitter, Instagram, AdMob and Yahoo search engines.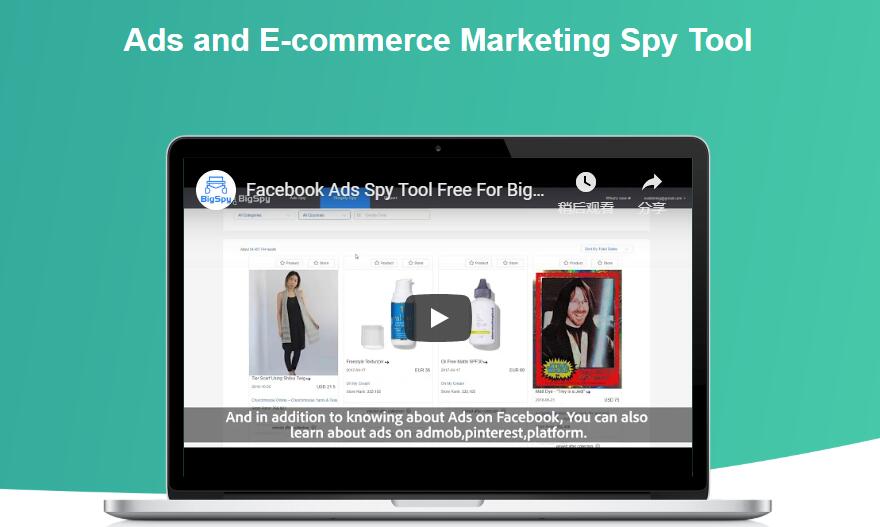 Bigspy ad spyware, similar to the socialpeta ad spy tool, is not used by the user community. The socialpeta ad spy tool focuses on professional Facebook ad analytics, suitable for medium and large business users, Bigspy ad spy tools for individuals and small business owners, and Shopify The marketing staff of the store.
Finally, Facebook marketing tools are mainly to help us manage our advertising accounts easily, or to help our spy competitors' ads. If we want to get better creative ideas, we can use the above tools to better. Help us do Facebook advertising marketing.
9.Facebook Marketing Tools: ADCostly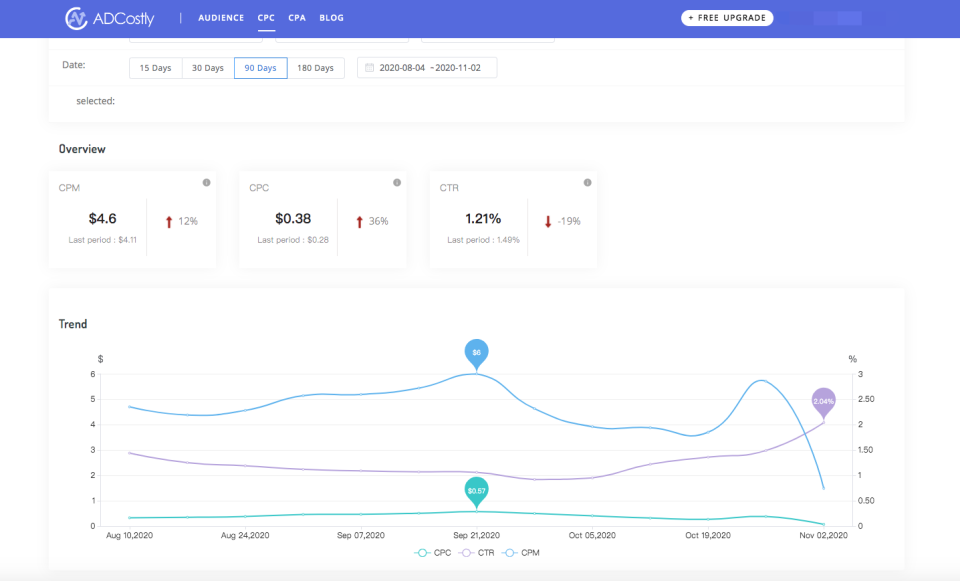 A free Facebook ads cost tool. They provide all the advertising data indicators including Facebook, Instagram, Messenger, Audience Network. You can query the average CPC, CPM, CTR and CPA benchmarks of different industries. In addition, you can also expand Facebook interests. Different interests have different country data analysis, and each interest has detailed CPC and CPM.