How to Spy Facebook Ads?
Some time ago, Facebook introduced a new feature that lets anyone see which ads are running on any business page on Facebook.
The original purpose was to increase the transparency of the Facebook advertising powerhouse for end-users, but it was also an amazing tool to spy on competitors' ads and help us find some inspiration for advertising ideas.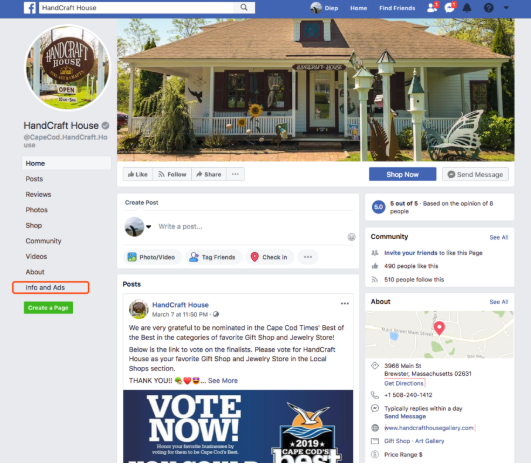 We can use the sidebar to view the info and ads on the sidebar of the competitor's Facebook homepage.
With this tool, we have a foundation for us to make Facebook advertising ideas and advertisements for spy competitors, but these foundations are far from enough. After all, we don't just have a competitor. If every competition needs to be opened, let's It takes a lot of time and effort, so there is a Facebook advertising spy tool on the market.
Of course, there are a few basic reasons why we focus on competitors' ads:
1. Do you want to know where they are doing well and which are not doing well?
2. Do you want to know how their advertising ideas are done?
3. Do you want to know what kind of results they got?
4. Do you want to know how to do better?
When it comes to competitors' advertising, what we need to do is:
1. Which of your competitors are using Facebook ads;
2. How much traffic and user attention they get from advertising
3. How much did they pay for these visits?
4. What are their most successful keywords?
5. Relevant metrics, including CPA, revenue, and lifetime value.
So how do you provide us with creative and creative marketing strategies through spy competitors? The good news is that we use the BigSpy ads spy tool.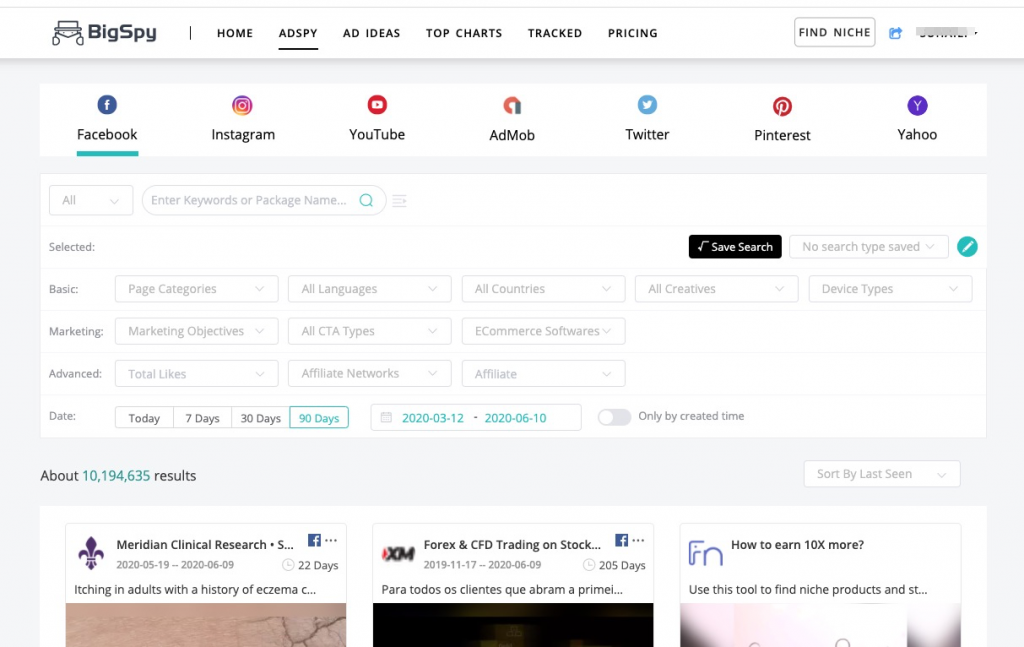 BigSpy ads spy tool is suitable for small business owners or individual users and people who want to use Shopify spy tools. Of course, it can also spy twitter, Instagram, Admob ads, and even spy competitors Yahoo ads, interested friends can try.
The main thing here is Facebook ads spy tool. There are many Facebook advertising spy tools on the market. Each tool has its own characteristics, but BigSpy spy tools should be the most cost-effective. After all, except for free, BigSpy is having a Huge database that almost covers every ad type, niche, and also any country. It has more than 100,000,000 ads from more than 40 countries and regions and more than 40 ad types And is growing In.
Of course, this tool is suitable for SME owners and individual users. If you want professional spy tools, or APP advertising spy market analysis, you can try socialpeta.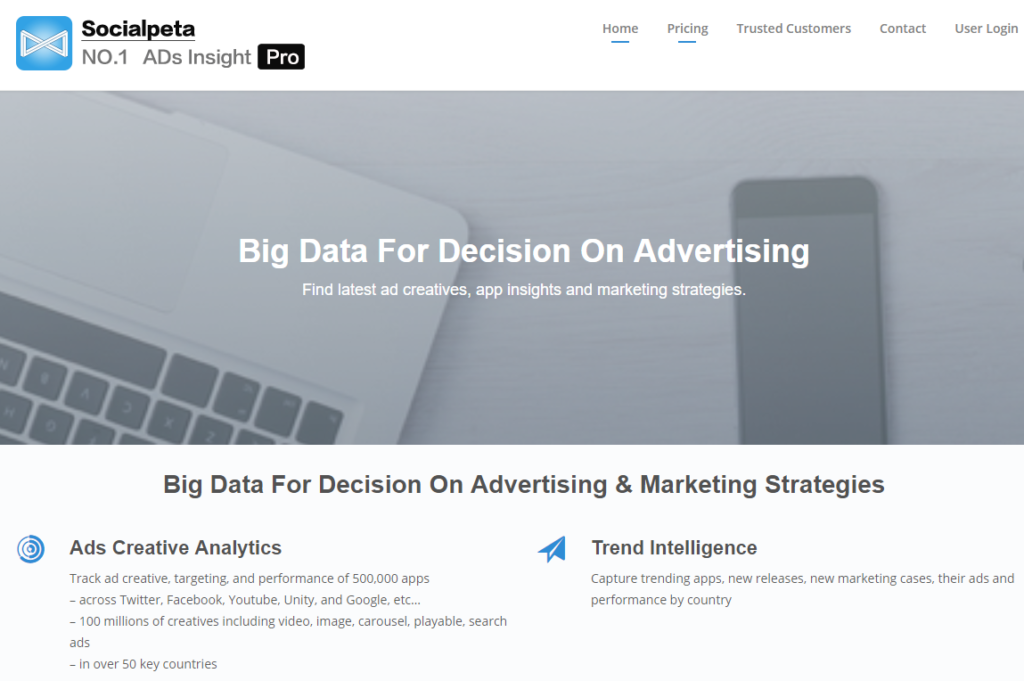 It is said that SocialPeta has enough data-creative materials to provide professional report analysis for business users, but one thing is that it is a paid product, and interested friends can try it for free.