Top 7 Powerful Tips For Instagram Video Ads (#3 Always Work)
Instagram app has been running on rails of success since 2010. According to Instagram, 1 billion people use Instagram every month and over 500 million people use Instagram Stories every day. If you are running your Facebook page successfully and now, it's time to grow your target audience over Instagram with good Instagram Ads Tips before it loses all its organic reach like Facebook. 90% of marketers use these social media platforms to reach their audience.
Instagram itself boasts a highly engaged audience and says its ads help drive awareness. The platform offers multiple options, including photo ads and carousel ads, as well as video ads and ads on Instagram Stories—with the latter two offering sight, sound and motion to further connect with users. And we all know video is hot right now.
7 Tips For Getting Started With Instagram Ads
Be clear with your ad objective
Improve ad with better targeting
Solve a problem
Ads shouldn't be like ads
Go with best ad format
Be smart with budgeting
Think about thumbnails early on
1. Be clear with your Ad Objective
When creating Instagram Ads, you must know what objectives are available on the platform that helps you strategize your ads. But not all objectives of Facebook Ads can be used for Instagram Ads too. There are several other ad objectives you can opt for. Instagram first focused on Reach aim, but now it has broadened its number of objectives. Below I'll cover all the objectives fruitful for the ad campaign.
Ad Campaign Objectives in Instagram Ads
Ad Campaign Objectives is one of the important Instagram Ads Tips which social media experts and specialist keep in mind while making Instagram ads campaign.
Awareness
It is at the top of the conversion process which generates interest in your business to your target audience.
This objective helps you to reach an audience who seem interested in your Instagram ads and helps to increase awareness of your business. You can choose a high-quality image, video, carousel, or slideshow format for this objective. You shouldn't expect the engagement with your content here like click-through, opt-in or purchase. People are more likely to pay attention to what you are offering in your ad campaign creatives. This aim is more helpful with the businesses with a high budget who just want to reach people's minds but not looking for direct sales.
This aim helps you widen your Instagram marketing ad campaign reach to your target location depending on the budget and settings. The more budget you allocate, the more reach you see. This aim gives benefit when you want your Instagram ad to reach as many people as possible.
Consideration
It is in the middle position of the conversion process where you want your target audience to take action on your ads.
This aim helps you to send your audience from your ad to your website, URL, blogs, apps, etc. The main aim is to drive the audience outside of Facebook. This could showcase your product description/features, read your blog. Instagram targets those audiences who reside under your ad campaign settings based on their past behaviors.
This aim helps you to reach an audience is more likely to engage in your posts. Reactions include likes, shares, comments on Instagram, or offer claims on the Facebook shop page.
This aim helps you drive the target audience to your business app where they can download and install the app.
This aim helps you to get more likes and reach on your business videos over Instagram. This helps you to showcase your brand products and services in the form of videos to the outside world.
The aim of this is to collect leads for your business. Create ads that collect audience information like name, email, company name, phone number, etc automatically whosoever is logged in on Instagram.
This aim helps you to connect directly with your target audience on Instagram messenger where you can tell them more about your business.
Conversion
It is the final part of the conversion funnel where your audience is more interested to buy products or using your service.
This aim helps you to find audiences are more likely to take action on your website or app like purchase, add to item, checkout, add to wish-list or even register on your website.
This objective helps you to promote your physical products to shoppers who visited your website or an app. This generates more sales through the catalog.
This aim helps you to drive nearby traffic to your business locations.
2. Improve Ads with better targeting
Targeting is one key to achieve success in an Instagram marketing strategy. You can target your ad with multiple ad formats. Instagram Ads audience works exactly like Facebook Ads audience. The Instagram account allows you to target with 4 types of audiences:
Saved Audience
This audience helps you to create when you are building a target audience from scratch or duplicating the existing one. Creating new audiences according to specific location customers or demographics like people living in India; age between 18 to 65+ years is used in a specific Instagram ad. This shows you the potential reach of your audience which is eligible to see your ad. Based on target settings, your ad will be shown on Facebook apps and services in the past 30 days.
Custom Audience
The custom audience helps you to create an audience from different sources that matter to you the most like websites, customer emails, Instagram business profiles, FB page, events, lead forms, etc. You can target ads for the audience you have created on Facebook, Instagram or other Social networks.
Facebook pixel plays a key role here. As you know, pixel allows you to track people who visited your website after viewing your Instagram ad or Facebook ad. With pixel, you can easily track down viewers independent of devices. You can even create custom audiences targeting people who add products in their cart, download any resource, sign-up the form, purchase any product, etc.
Lookalike Audience
Lookalike audiences can be a great opportunity to grow your business because it targets people who are likely to be interested in your business as they are like your best existing customers. Smaller the audience, the more targeted your audience will get created, somewhere like 1%. This helps you to target people who have visited your Instagram page or profile and engaged with your posts or content.
Special Ad Audience
This type of audience helps you reach new people who have similar behavior as your other valuable customers. Special Ad Audience uses existing most valuable customer information to reach new people. This audience depends on customers' credit, employment, or housing status, those who don't comply with these will not be used.
Rest to set-up this audience it is similar to creating a lookalike audience.
3. Solve a problem
Instagram video ads should identify a problem and show how a particular product or service solves it.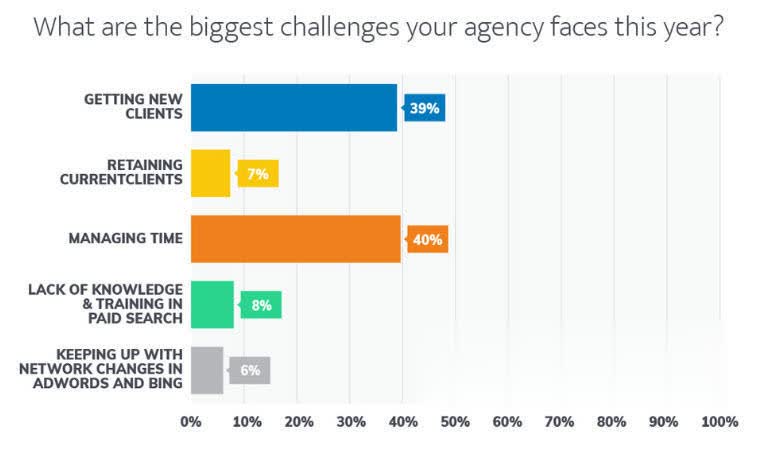 "By identifying a problem your potential customers have, you're creating an emotional bond with them, so they're already intrigued with what you have to offer," said Tom Caulton, digital growth specialist at digital agency Dijitul. "Once you've got them hooked, show them how your product or service solves that problem."
4. Ads shouldn't be like ads
Audiences show more responses to the ad that looks like organic content, not like a promotional product/service. Eye-catching high-quality creatives are the ones that get attention while scrolling and swiping on social media. Instagram is visual content platform so it would definitely prefer attractive photographs or animation over some cliche promotional post on your ads.
You should go with A/B testing with your creatives of ads. Try storytelling with your ad campaigns and I promise you it's the only Instagram Ads tip that will differentiate your ad from other competitor Instagram ads. Your audience should not feel like you are forcing them to buy your products or services.
Stories stickers enhance video performance 83% of the time. (Source: Facebook)
Here's a great Instagram Ad example from Swiggy India and they ran this ad campaign in 2018 to increase their reach, app installation and extend customer base.
5. Go with best ad format
Choosing the right dimension for your ad before uploading it to media files of the Facebook dashboard is a good decision. As it gives you a preview of how your ad looks to your audience. With cropped ads, you are making a mistake and it will reflect a poor Instagram marketing campaign to your audience and competitors.
Best Instagram ad size varies and has its own requirements-
Stories Ads
You can improve your Instagram news feed with your stories ads. It gives you an opportunity to show your ads to full-screen. Recommend using a 9:16 aspect ratio to fit the full-screen format.
.mp4 or .mov (Video)
.jpg or .png (Photo)
Maximum: 120 seconds
Note that images will show for 5 seconds by default
Recommended Resolution: 1080 x 1920
Minimum: 600 x 1067
Photo Ads
Photo ads are beautiful canvas through which you can tell your story to your audience. They can be created in a square or landscape format.
Landscape image ads specs are: Recommended aspect ratio: 1.9:1
Recommended Resolution: 1200 x 628
Minimum resolution: 600 x 315 pixels
Square image ads specs are: The proper aspect ratio is 1:1
Recommended Resolution: 1080 x 1080
Minimum Resolution:600 x 600
Video Ads
Video ads allow you to showcase your business products or services in video formats. This approach is mostly used in mobiles to gain the attention of your Instagram followers.
Landscape video ads specs are: Recommended aspect ratio: 1.91:1
Recommended Resolution: 600×315
Minimum resolution: 600 x 315 pixels
Carousel Ads
Carousel ads one of the top-performing ad formats on Instagram as it comprises multiple images or videos. You can add up to 10 images or videos in the carousel. The audience can easily view each image one by one and land on the respective pages.
Instagram Carousel Ad specs The proper image and video aspect ratio is 1:1
Recommended image/video resolution: min. 600 x 600, max. 1080 x 1080
.jpg or .png
Minimum number of cards: 2
Maximum number of cards: 10
Minimum video length: 3 seconds
Maximum video length: 60 seconds
Collection Ads
Collection ads make it easy for your audience to discover, browse and purchase your products. It gives you a good engagement with cheap costs. It is the canvas ads that populate itself over the screen which gives your audience more view to choose and perform their actions. Choose one product and see its variations there only below the primary product. You are giving an instant experience to your audience where they land on your page without leaving the Facebook dashboard. You can use this if you have multiple products as a catalog. The recommended aspect ratio is 1:1 for square and 16:9 for landscape images.
Instagram Collection ad image specs:
Minimum width and height of 600 pixels.
6. Be Smart with Budgeting
Millions of users are visiting daily on Instagram, so an increase in advertising is also parallel seen. According to eMarketer, Instagram will earn $12.32 billion in ad revenue in 2020. You are competing against multiple advertisers for one product or service. The first thought that crosses the marketer's brain is "What budget needs to be allocated"? To know this, you must be clear about your business goals.
Followers over Instagram
Engagements on posts
Traffic on the Instagram shop page
Sale from the Instagram shop page
More app installs
More website traffic
First, you need to do the research for your target audience. Here are some Instagram Ads Tips through which you can find out targeted customers for your business.
Second, forecast your budget estimation with the Google Keyword Planner tool. This tool helps you to see the forecast for your products or services which you market. Put your metrics – keywords and locations to see forecasts or historical metrics. The date range, network helps you to know and understand the budget you should have to run the marketing ad campaign and the results you will get afterward.
Last, the budget varies from location to location as we see that the United States is more costly than the United kingdom. If you see the cost-per-link click of these two countries as below, you will see a clear difference:
7. Think about thumbnails early on
Elizabeth Venanzi, online marketing manager at marketing agency Sparq Designs, noted another difference with platforms like Facebook or YouTube, where advertisers can customize thumbnails. With Instagram ads, brands have to use thumbnails from videos.
"This needs to be in your mind while you are shooting or preparing a video, as the thumbnail is the most important part of your Instagram video ad," she said. "The thumbnail will define whether or not someone turns on the volume to watch your ad, click on your post in the search section and ultimately end up on your profile. So save yourself the time and incorporate your desired thumbnail into your video."
So, these are some Instagram Ads Tips & Best Practices that can help you to make your strategies to improve your Instagram ads performance.