Recently, many people give me a message, said want to find a free shopify ads spy tool, I was in a Google search for a spy tools free advertising, but found that many are paid tools, here I don't want to discuss payment tool, because pay tools, some small make up themselves have not used, then we have to discuss about the 2019, the five best shopify ads spy tool.
1.The Facebook 's Info and Ads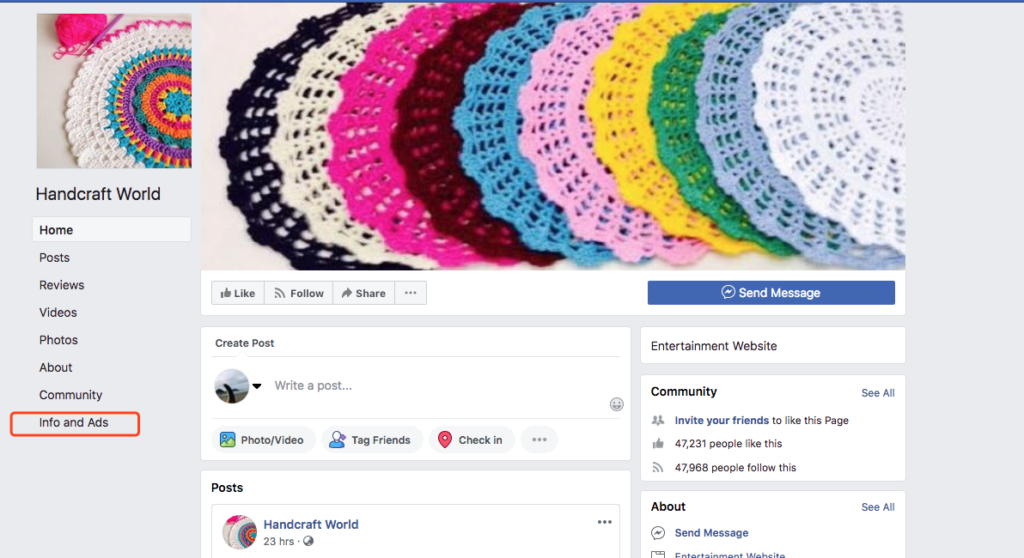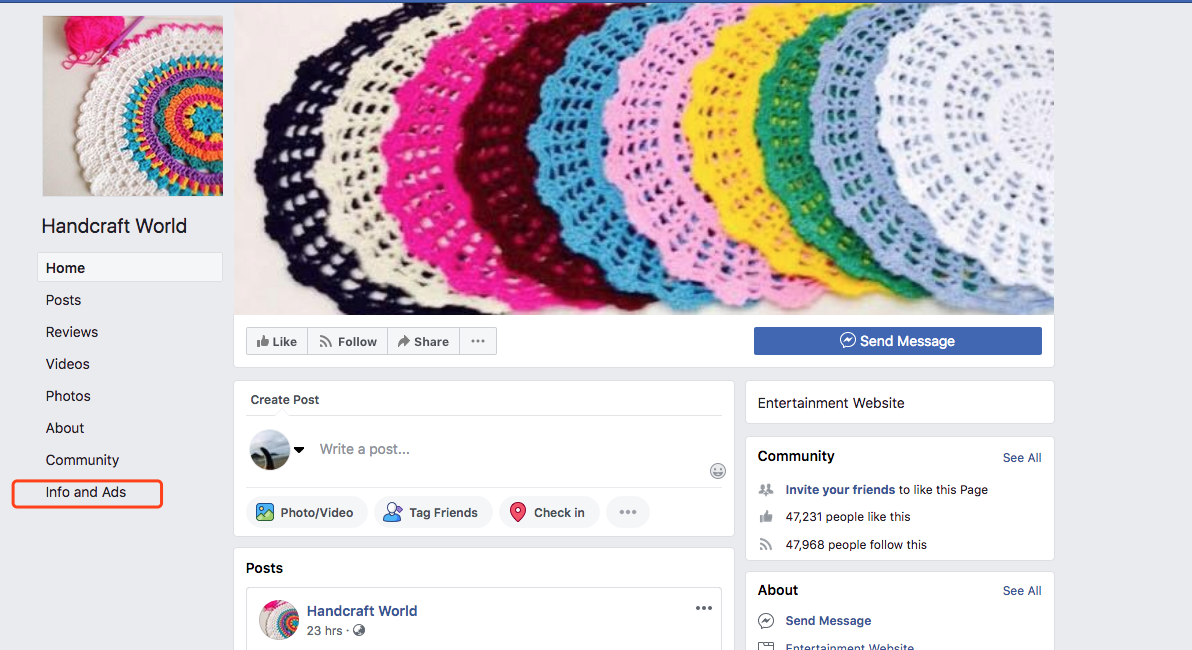 This is a special feature of Facebook that gives you more information about the ads you see. This gives you a chance to see some basic information, such as the organization. The name used in the past, and when a particular page was created.
Perhaps the coolest thing about Facebook's free ads spy tool is that you can also see the ads that your competitors are currently running, including those that aren't shown to you.
This way, You can study your competitors' Facebook ads for free and get some inspiration from them. All you have to do is visit their page to find out. Find the information and ads option in the left navigation Panel, and click it. That's all!
2. Bigspy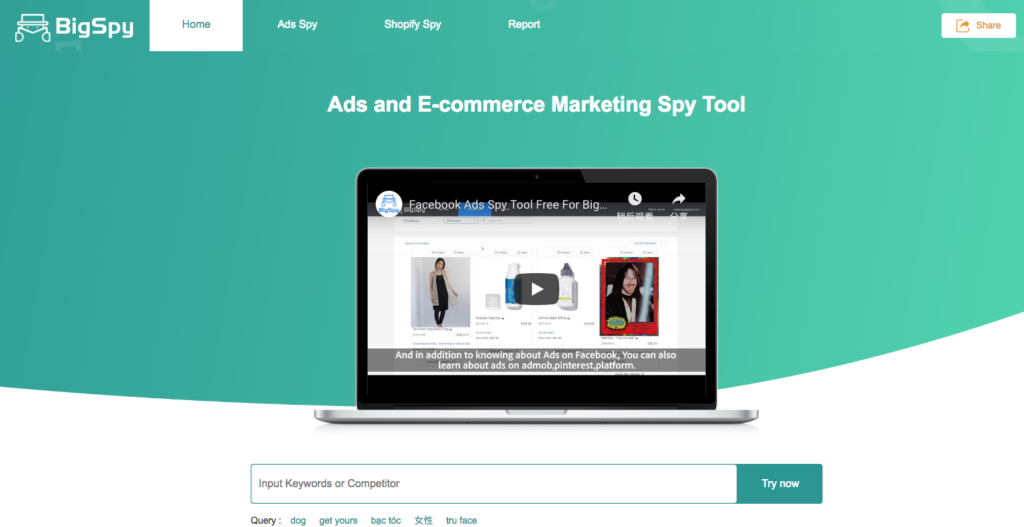 This site has a fantastic free advertising spy tool, advertising and marketing insights, including Facebook, Google advertising, Shopify store spy, and top store reports.
Its search results, with more than 150 million results, are ads from major countries around the world, targeted at different audiences.
BigSpy's free advertising spy tool provides you with the latest tracking of top-selling products and helps you make better marketing decisions by understanding what advertising is and why their Advertising is successful. It can help us make better advertising decisions.
3. Adswiper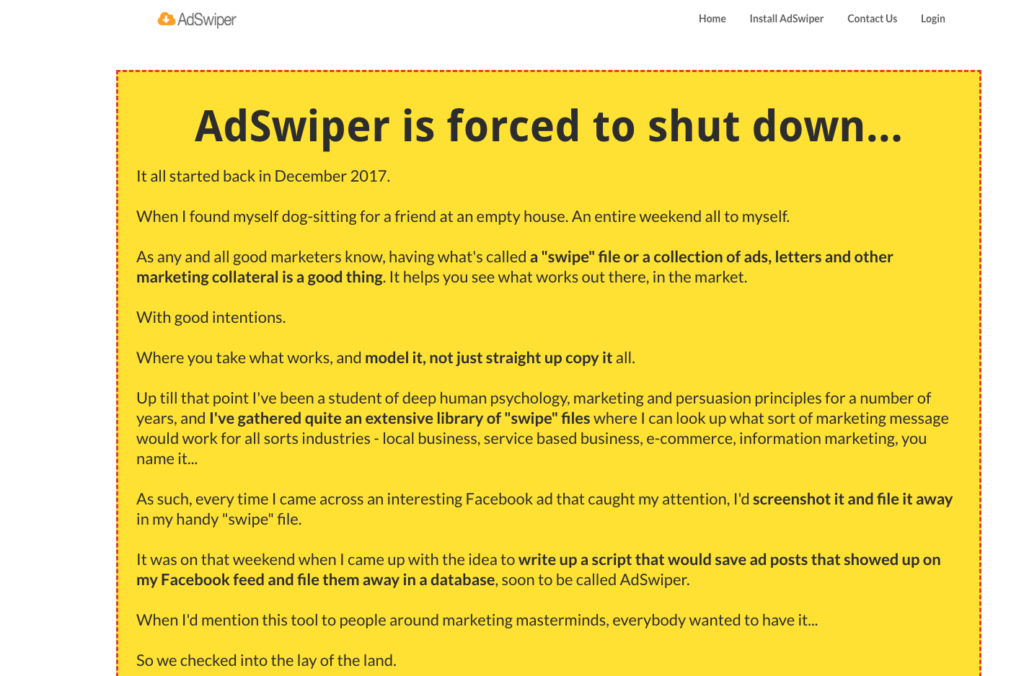 Adswiper 's free Facebook AD spy tool collects 58608 ads from 59 countries to keep you up to date on the marketing strategies of top brands, o your competitors.
The tool includes a searchable Facebook AD library from all walks of life around The world.
Perhaps what's unique about Adswiper is that you can personalize your Facebook AD performance with keywords, likes, comments, shares, or video views.
This free AD spy tool also includes advanced metrics to facilitate your own AD campaigns.
4. SocialPeta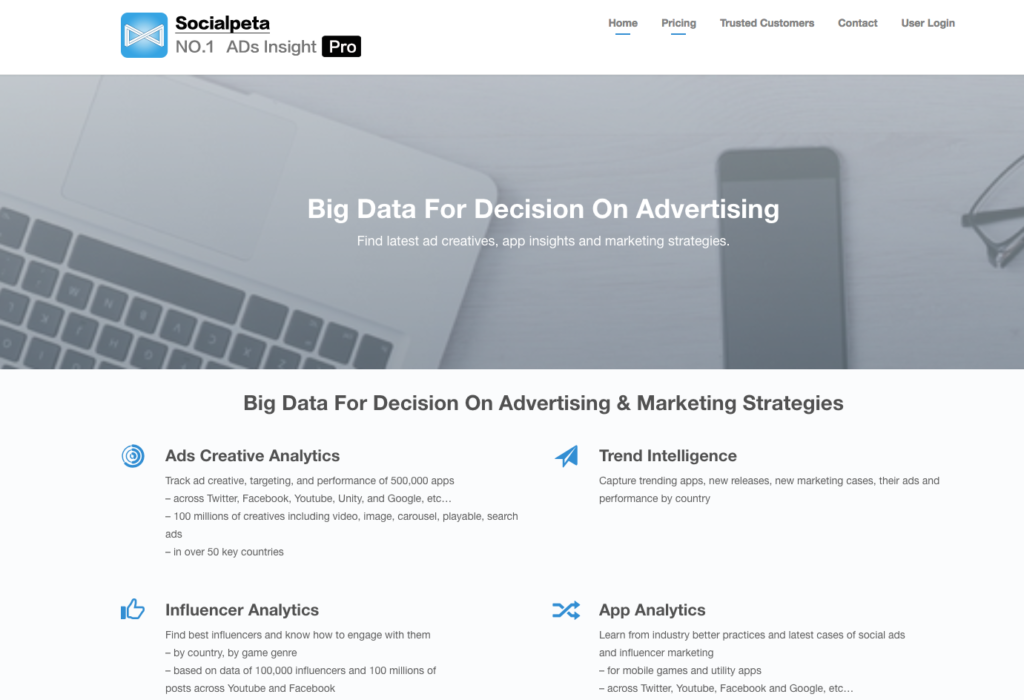 Without a doubt, this is one of the best facebook ADs spy tools. You can find Covering more than 50 countries, it boasts the largest database of advertising ideas.
This powerful tool analyzes thousands of android apps on forward, giving you insight into your competitor 's market strategy.
Big data on its e-commerce advertising and marketing strategy includes creative analysis of the performance of more than 5 million advertisers in more than 50 key countries.
A key feature of the tool is that you can find insights from competitors you don't even know and track their advertising campaigns.
There are all kinds of free services. However, the site will require you to upgrade to an advanced version for certain services.
5. Adsvantage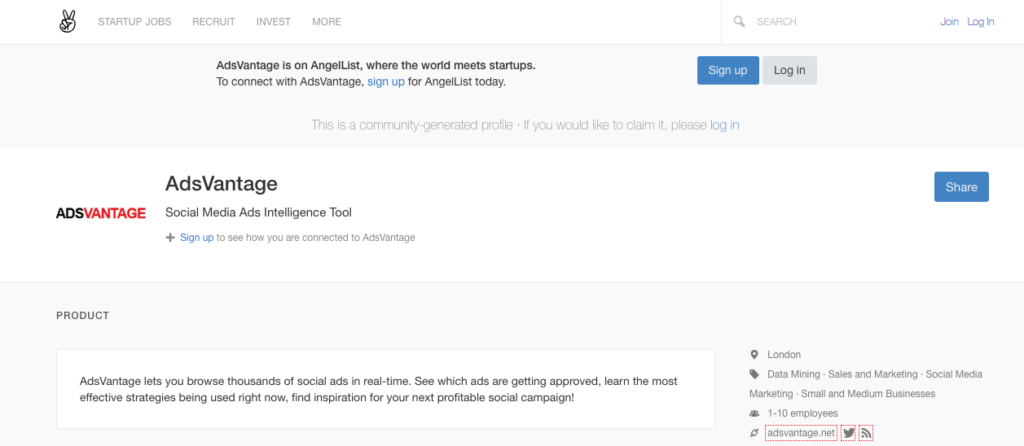 AdsVantage is another great platform for browsing thousands of social ads in real time. With its simple navigation interface, you can see which ads are getting high ratings, and which effective strategies are currently in vogue — which, of course, is the inspiration for your own Facebook ads and admob campaigns.
AdsVantage provides comprehensive data on successful advertising campaigns in 75 countries.
One advantage of using AdsVantage is that you can also access your competitors' and individuals' hidden activities. This site provides a free version that you can choose to upgrade later to allow access to other features.
Finally, did you get these five free ad-spy tools? In my opinion, if it is a free advertising spy tool, you can try Bigspy tool. After all, this tool includes Facebook ads spy tool and Shopify ads spy tool. If you want powerful data and customized data analysis ability, you are recommended to try SocialPeta. However, no matter which tool is used, please remember that we only use this tool to spy competitors' advertising ideas, delivery channels, etc. The most important thing is that we need to make use of these tools to analyze, market our products well and maximize the benefits of the products.