15 Hotel Ad Creative Analysis – Bigspy
How to create the best hotel ad? Have you ever been attracted to an advertisement at the first sight? The same is true for hotel ad, you need to create an ad that makes people stunning all at once. When choosing a hotel, customers often pay attention to the following aspects: hotel environment, comfort, geographic location, service conditions, and user feedback. If your hotel is good enough, you need to carry these elements in your hotel ad. In order to bring you the hotel advertising construction plan, Bigspy has analyzed 15 hotel ad cases and brought you 15 hotel ad creative strategies.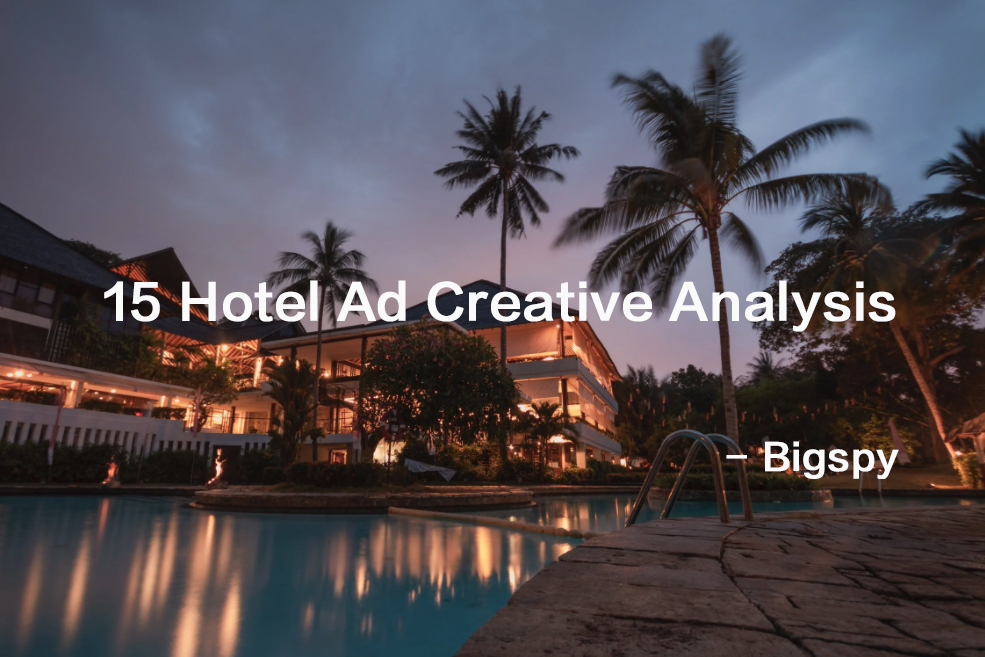 An attractive picture
Your hotel ad needs to have a sufficiently attractive picture, the picture contains the best features of your hotel, and it is shocking enough. In the advertisement of Hotel Sonar Bangla, a global photo of its hotel was taken. Users can clearly understand the scale of the hotel, and the comfortable environment makes people happy. Of course, there are many shooting techniques. If the most distinctive feature of your hotel is a restaurant, you can use food as your cover image. Remember the most important point, you need to show the best side of your hotel, so that your hotel ad will be attractive enough.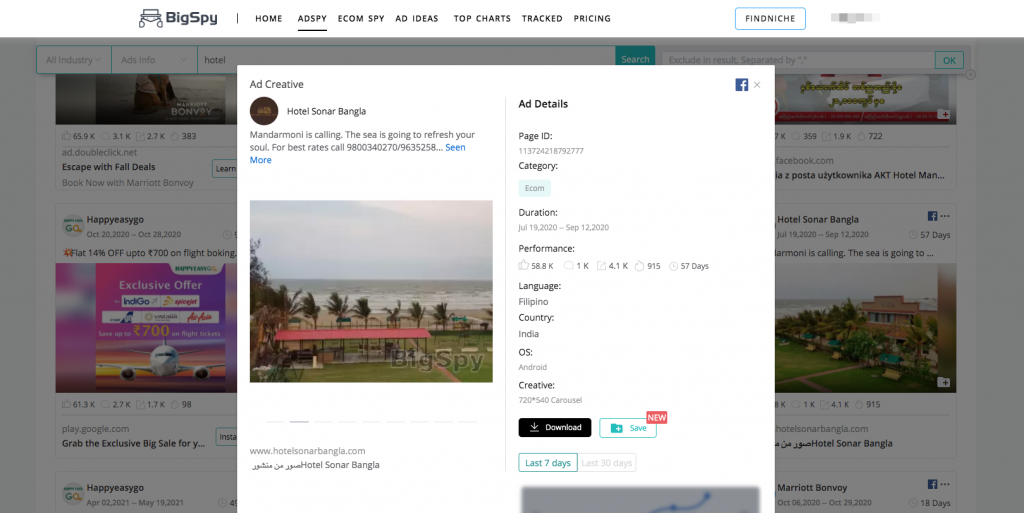 Combined with travel
Hotels always appear with travel, so your hotel advertising can be as much as possible for customers' travel considerations. For example, a comfortable massage chair is necessary to provide a full-body relaxation for the tired travelers. Of course, it would be better if there is a hot spring. Oceanique Villas Mui Ne provides holiday hotel villas, where there are swimming pools and seaside, warm sun bathing is the best choice for travelers.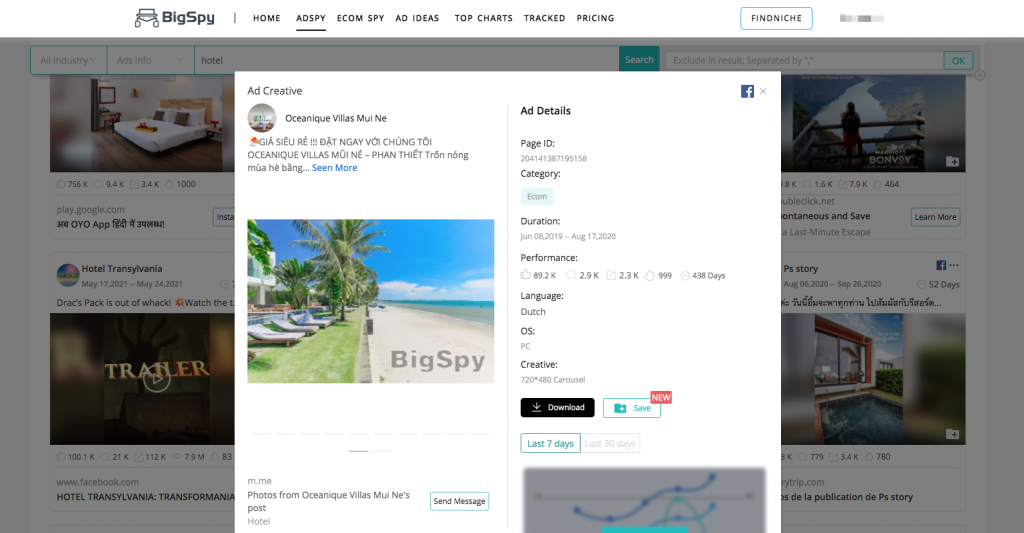 Love goes well with the hotel
Love is always beautiful. When combined with a hotel, it can always be exciting. According to statistics, when a photo of a happy lover appears, the probability of being clicked will greatly increase. Marriott Bonvoy released an ad for couples watching snow scenes. Its ad copy was very brief, but it received 23.6 K likes. Or you can develop family themes and use parent-child photos as advertising content to win the favor of users. It is worth noting that love and family are two different audience groups, and you should consider changing the structure of the hotel for this.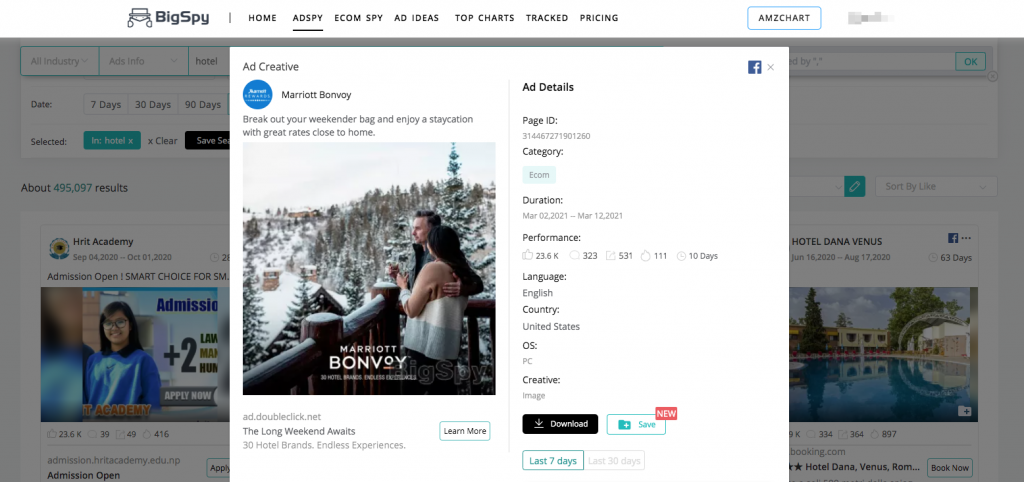 Discount coupon
Discount coupons can be used in all marketing activities, discounts can attract all interested audiences. It is also a feasible method to issue discount coupons in hotel advertisements. You can provide 20% off service for your hotel, or you can buy at the lowest price for a limited time. This is a very effective marketing method. Vacationvip.com implemented a discount campaign, only $169 for 3 days, this ad received 24.2 K likes and 5.3 K comments, it achieved the marketing purpose.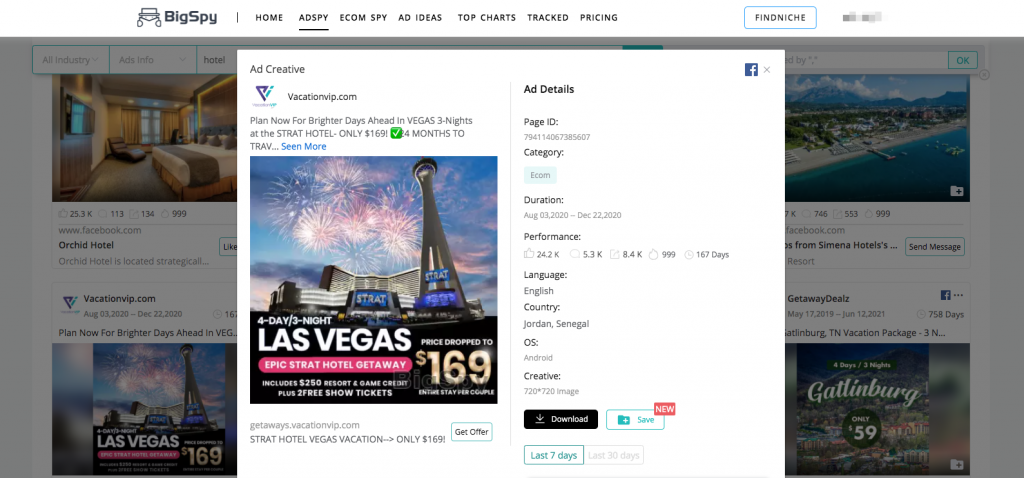 Joint Marketing of Air Tickets
The main reason people stay in hotels is often because they need to rest when they go to new places. Therefore, joint marketing with transportation methods will bring surprises. Air ticket sellers have a large number of customers, and a large part of these customers need to book hotels, so joint marketing with air tickets will provide you with a lot of customers. Happyeasygo released air ticket discounts and mentioned in the advertisement that hotel reservations can be discounted. You can seize these opportunities and market them together with air tickets. Join them and you will have a good harvest.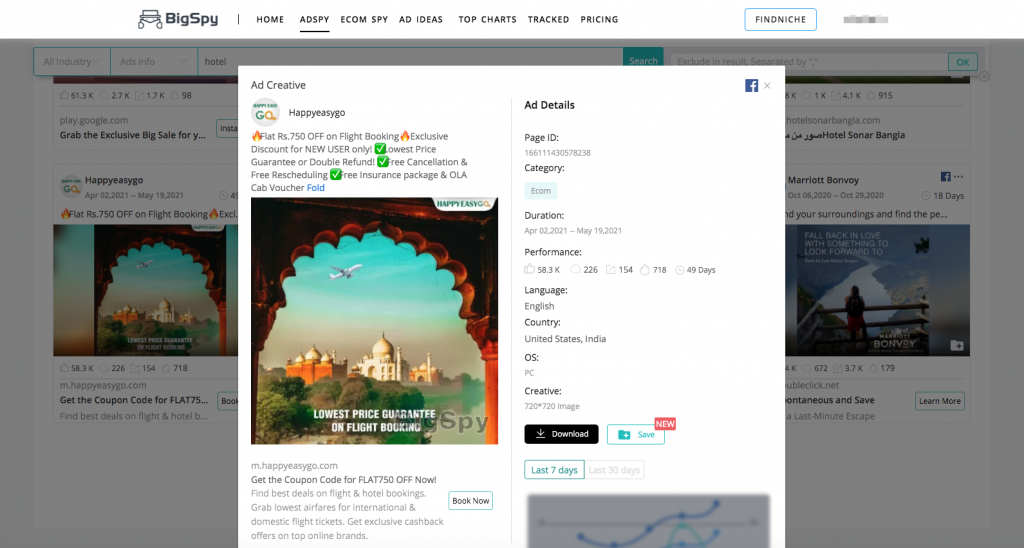 Mountains, rivers or sea have good attraction
Beautiful scenery will increase the popularity of your hotel. If there are beaches, oceans or mountains around you, you should make good use of these landscapes. These are your hotel advertising materials. Beautiful scenery will make people happy, especially in a resting environment. Sea view rooms have always been expensive room types. Lichnos Beach Hotel & Suites integrates the beach and ocean into the hotel advertisement very harmoniously, and customers are attracted by the beautiful scenery.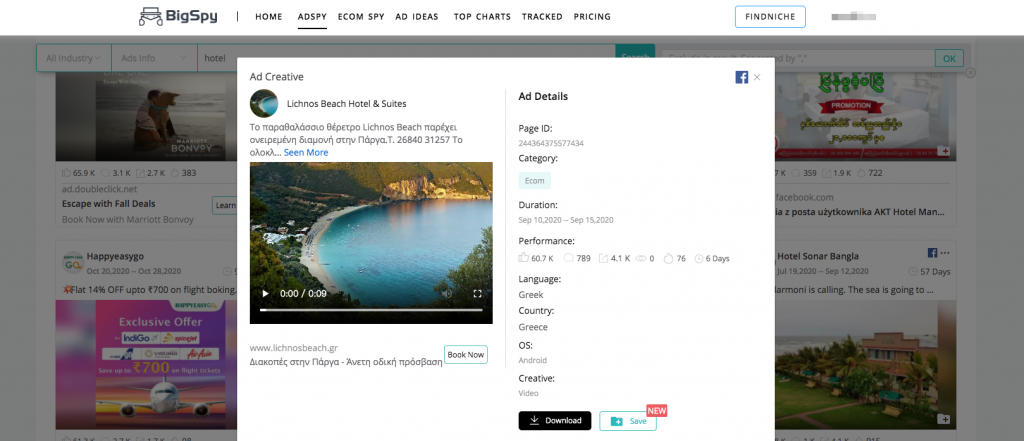 Animation joint brand marketing
What shocked me was that Hotel Transylvania and Sony Pictures jointly released an animation film. This is a cross-industry marketing activity. I have to say that this is a bold act. But from the perspective of the advertising effect, this advertisement has received 115.9 K likes, 20.6 K comments and 68.2 K reposts, which is a very good advertising effect. Perhaps your hotel advertising can also be cross-border joint, choose animation or other film and television industries.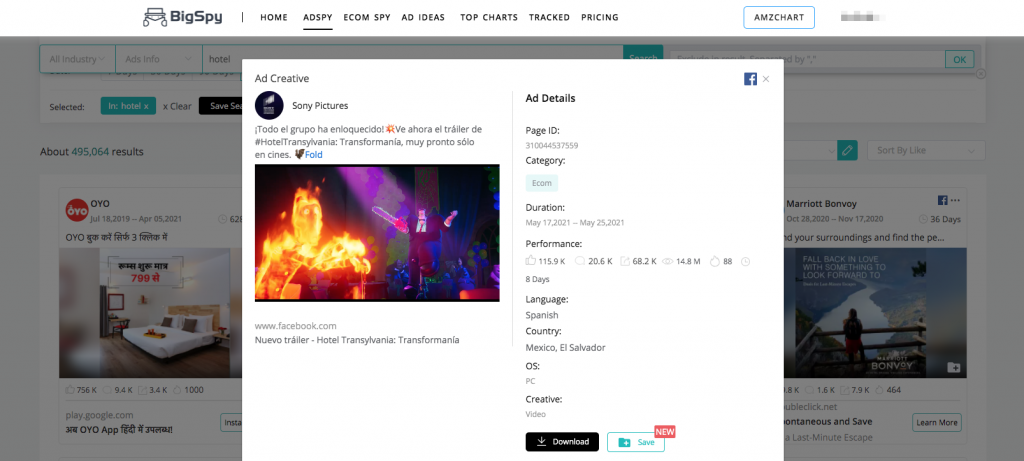 Video or VR hotel advertisement
Video is a common way of advertising and marketing, especially in hotel advertising. Through video, customers can easily understand the structure of the hotel and the style of the room, which can help customers achieve the most careful selection. Of course, with the improvement of VR technology, VR viewing has become very common. It is also a good idea to provide a set of VR videos for your hotel. OYO has produced a video collection for its hotel rooms to show the style and price of the room, which is a good display mode.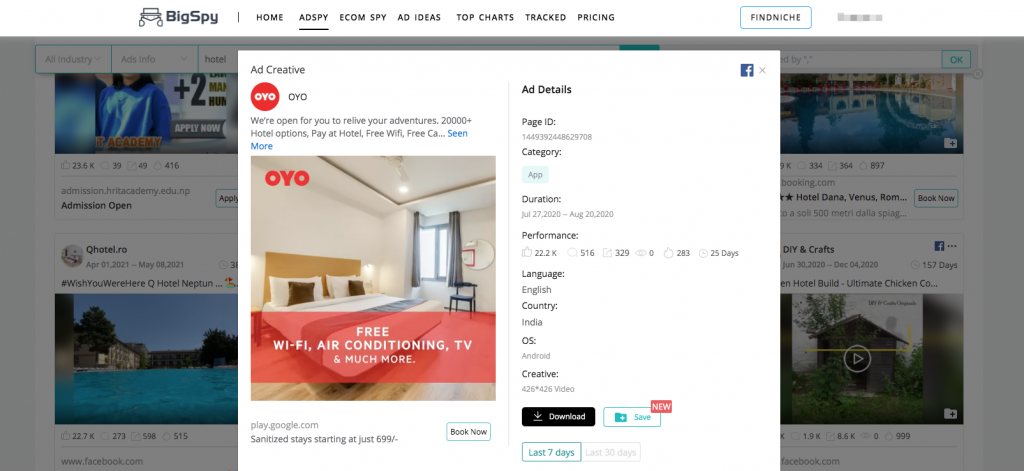 Night view can enhance the style of your hotel
It is still the hotel advertisement of Hotel Sonar Bangla. It will take a group of night hotel photos. This group of photos shows the appearance of the night hotel and integrates the night view of the city. The brightly lit night can always make people calm. It would be a good experience to take a glass of red wine and watch the night view.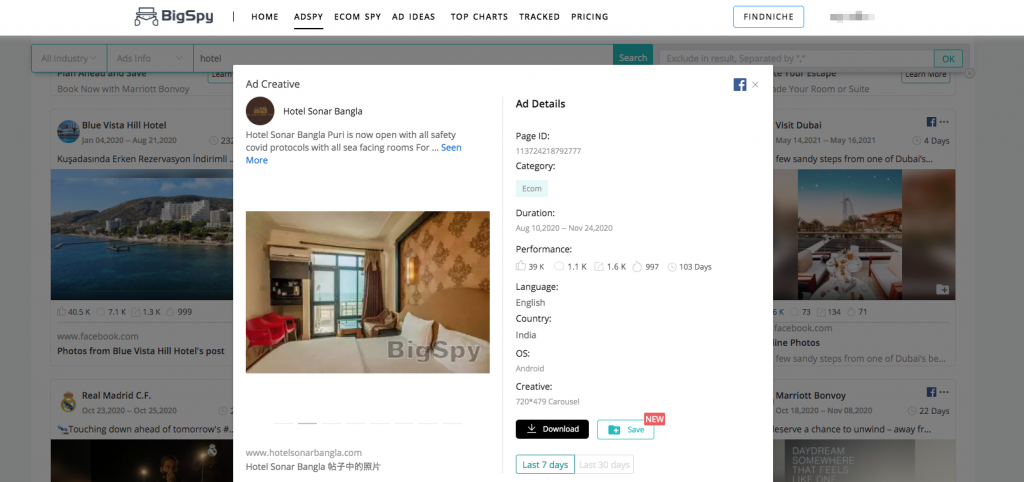 Food and hotel are also very related
Staying in a hotel often requires an exquisite food, and many hotels will provide a buffet, which greatly enhances the customer's eating pleasure. The advertising material shot by Visit Dubai connects beautiful scenery, and customers can enjoy food at leisure. Of course, if your hotel has very distinctive cuisine, you can create a separate advertising campaign for them.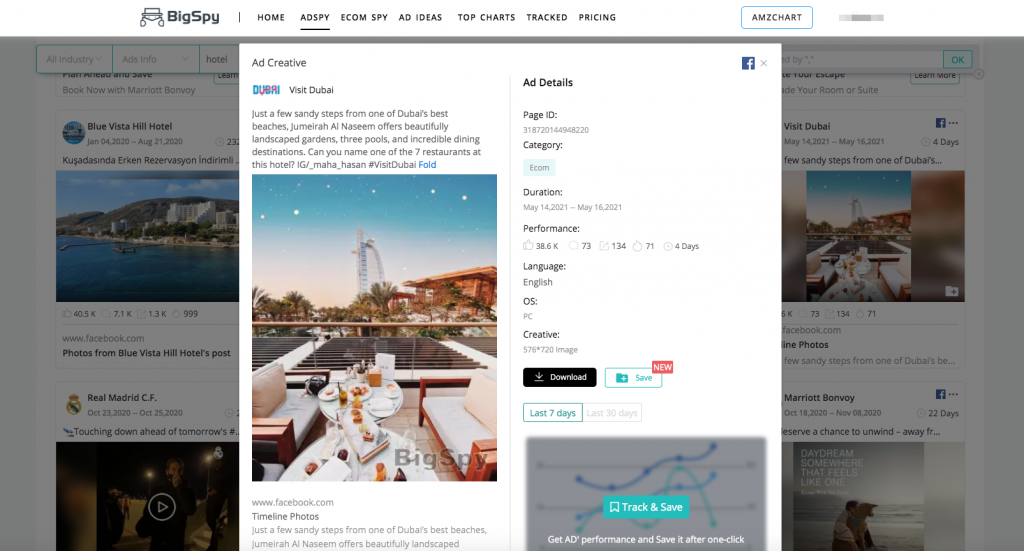 Near famous attractions are advantages
Famous scenic spots are tourist destinations. In order to save time on the way, many tourists choose hotels near scenic spots. If your hotel is very close to scenic spots, this will be an excellent advantage for you. The advertising pictures of Black Pearl Tours make excellent use of geographical advantages and cleverly integrate scenic spots and hotels. This is a very good marketing case.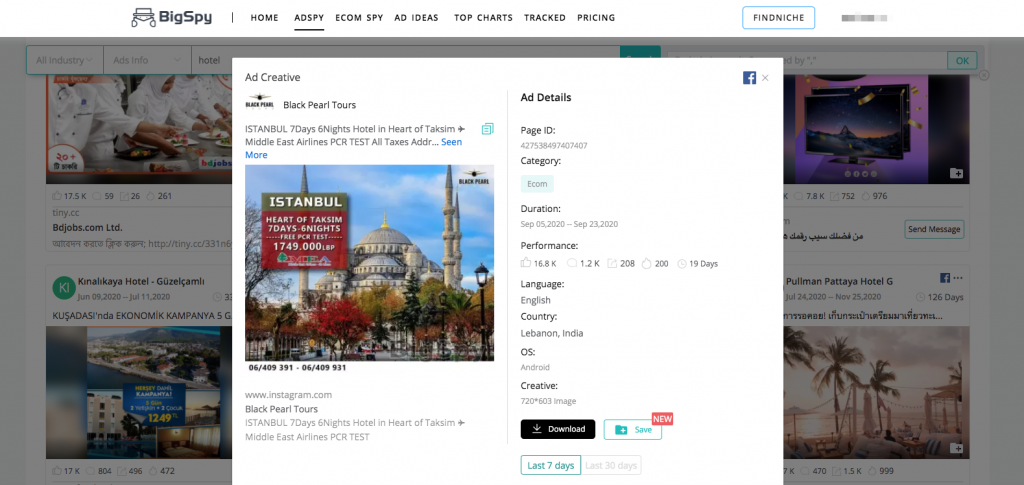 Complete facilities will be a good selling point
Does your hotel have fitness facilities? Is swimming and massage available in your hotel? When your hotel has complete equipment, you can have the ability to attract customers. In addition to being a resting place, a hotel should also be a place of entertainment for customers. Andros Family Club Hotel not only provides a place to stay, it turns the hotel into a club, where you can get any entertainment you want. This fascinates me.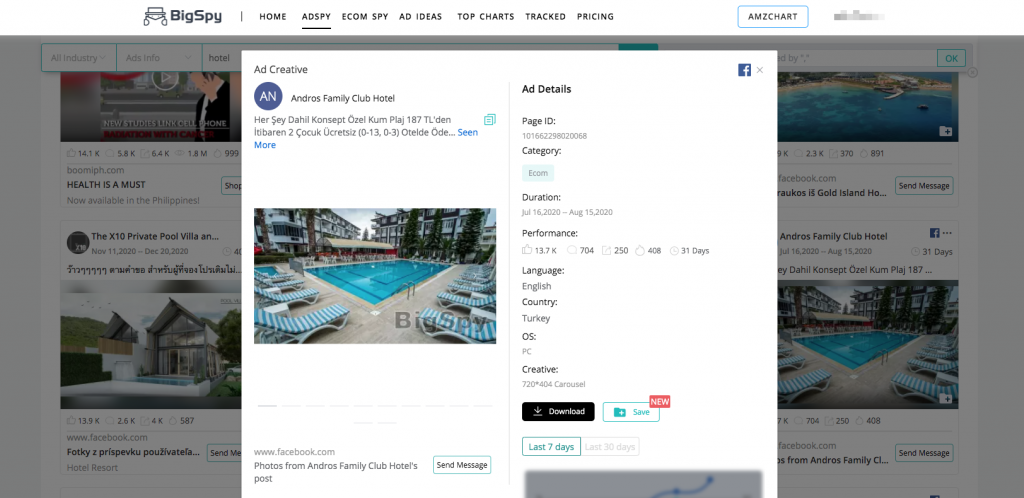 Sadness is also a new idea
All hotels are entertaining atmosphere, it is better to provide a different hotel experience for some traveling alone. A woman and a dog, they seem to be lonely at the beach, but they are enjoying their inner peace.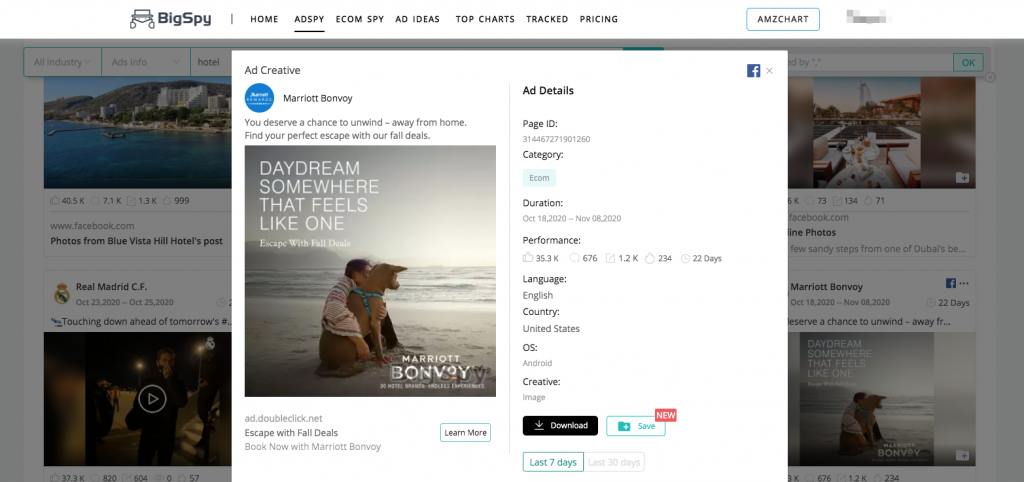 Convenient transportation will increase sales
If your hotel is in a very remote place and customers cannot easily find it, it will be very bad. A good hotel should be located in a convenient place, you can quickly arrive and check in when you get off the plane or the subway. You can use traffic as your main advantage, which will provide you with sufficient sales.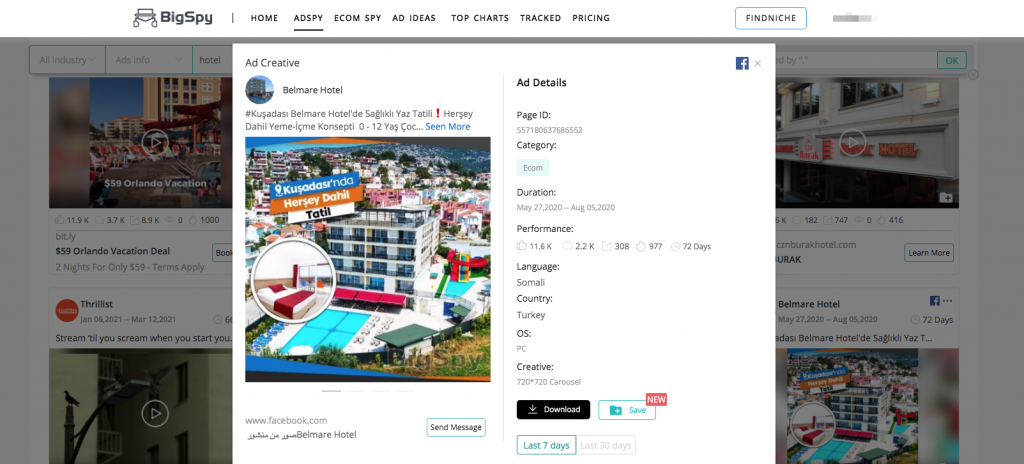 Religious themes make your hotel a world-class upgrade
Does your hotel provide special rooms for people of religious belief ? When you notice some religious beliefs, you will find that your target audience has become very large. For some Islamic people, you should provide them with a separate restaurant, and if your room decoration is more in line with Islamic living behavior, this will be a very bonus.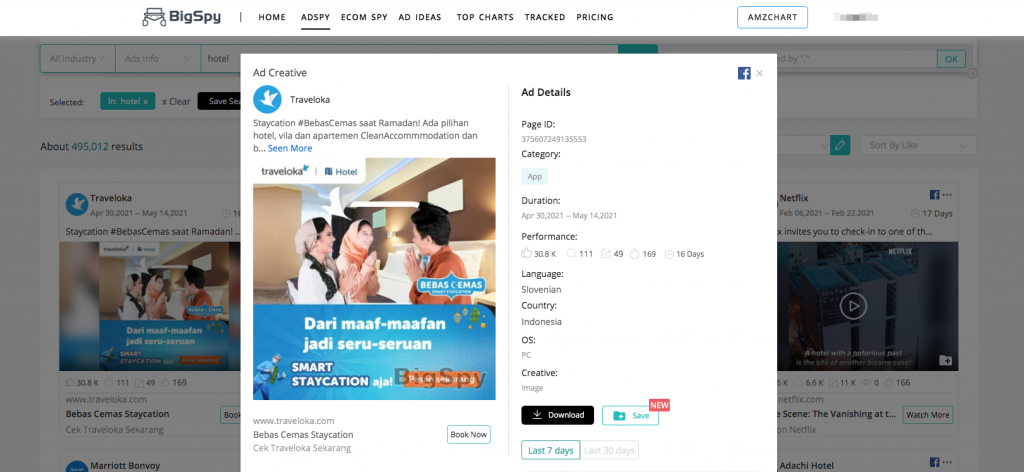 BigSpy - It is #1 FREE Facebook ad spy, Instagram ads spy, Yahoo and Twitter adspy tool, with almost 100 millions of Ads, 10K Ads updated hourly. You could get trending, latest ideas from the Facebook Ad transparency .