#1 Facebook Ads Spy Tool
BigSpy provides you with the most comprehensive advertising data to help you monitor your competitors' advertising and marketing strategies on Facebook.

In order to seize market opportunities, we need to use this system to analyze the most appropriate Facebook advertising style, find the most effective advertising examples, and help you get more business inspiration.
Start for Free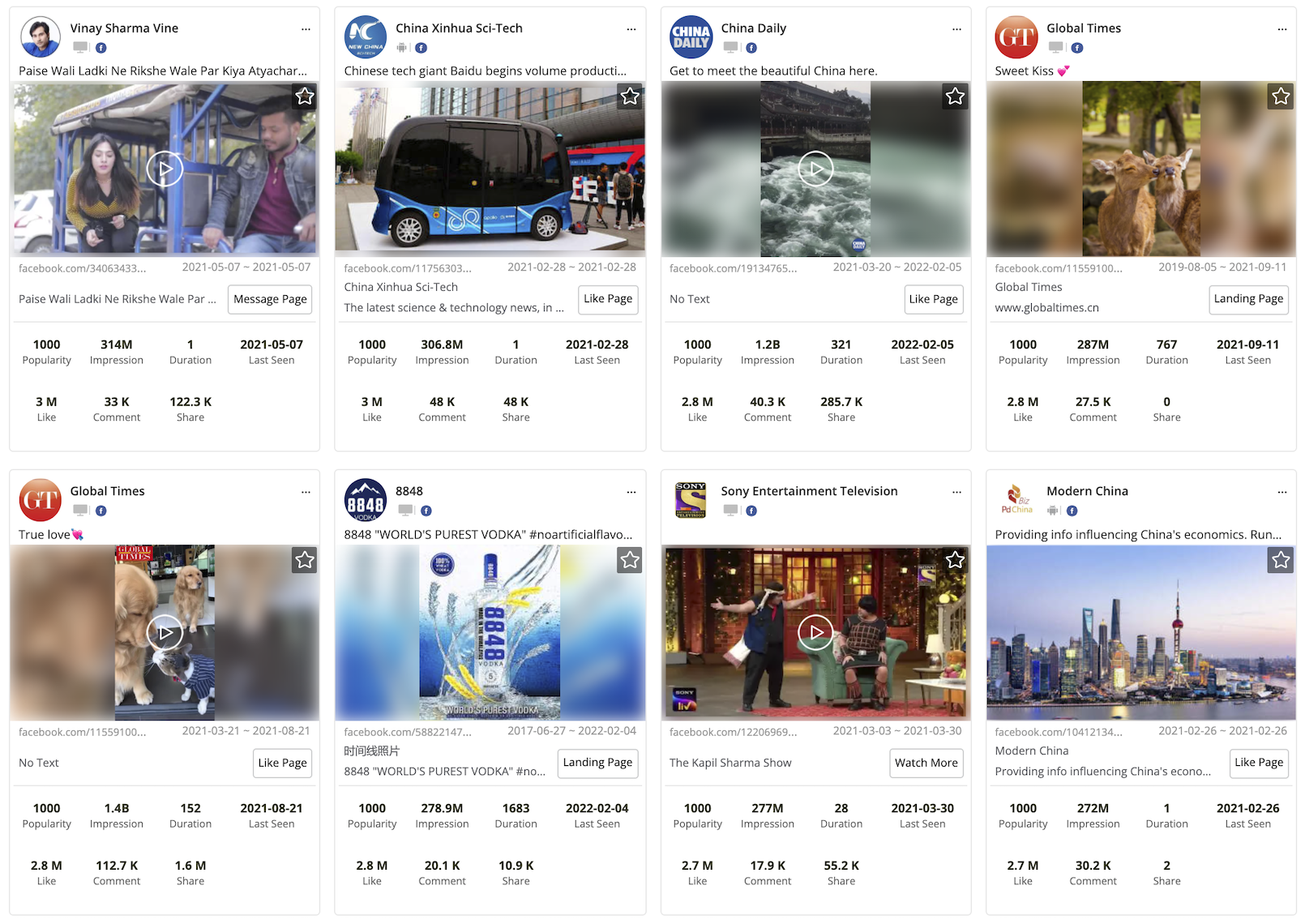 Spy on Facebook Ad Library by BigSpy
What's the Competitors' Facebook Ads Strategy?
Strategies for effectively tracking Facebook competitor ads.

We systematize your analytics, searches, filters, samples, and more to provide more advanced options for Facebook ads for real-time monitoring!
Search Now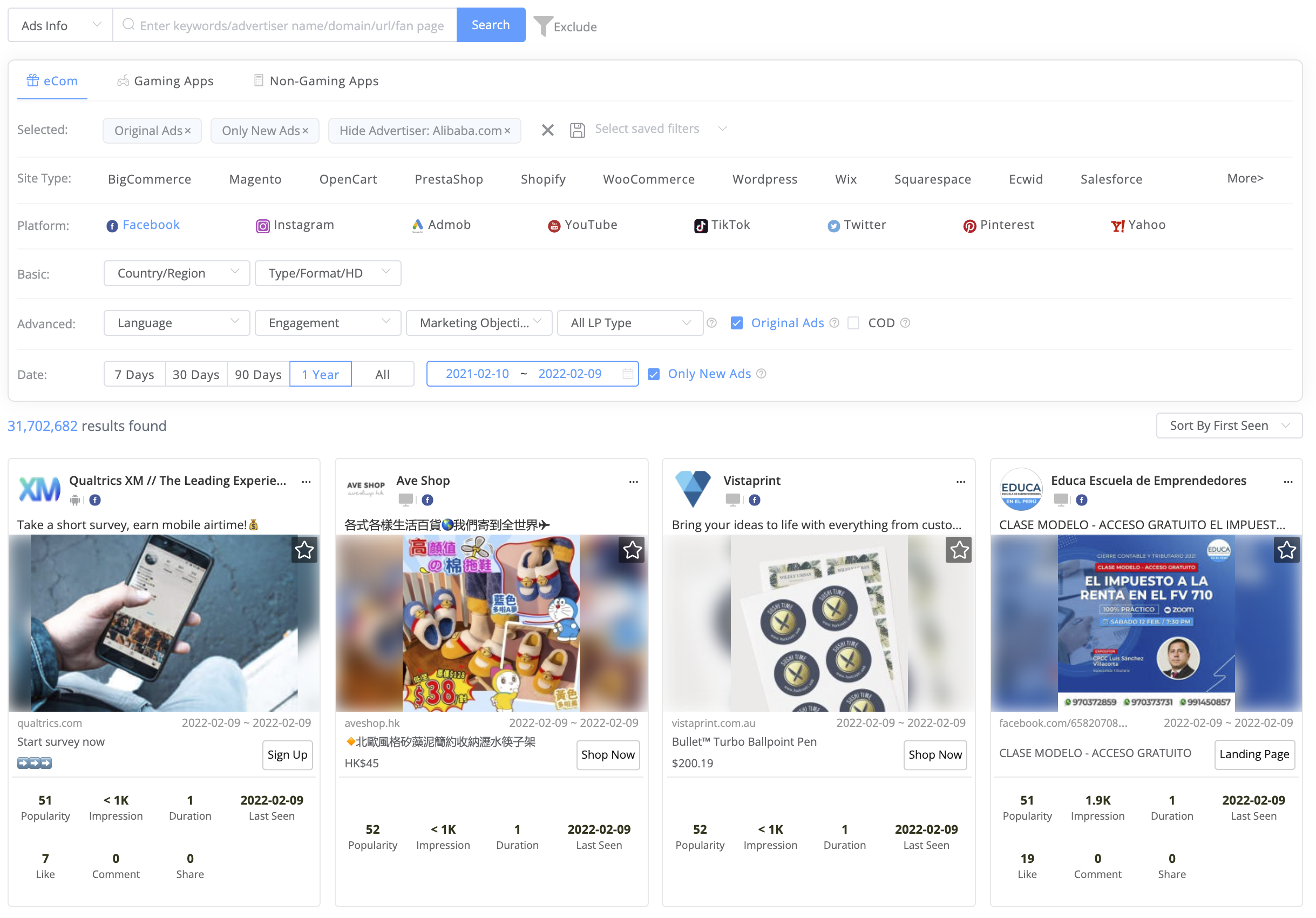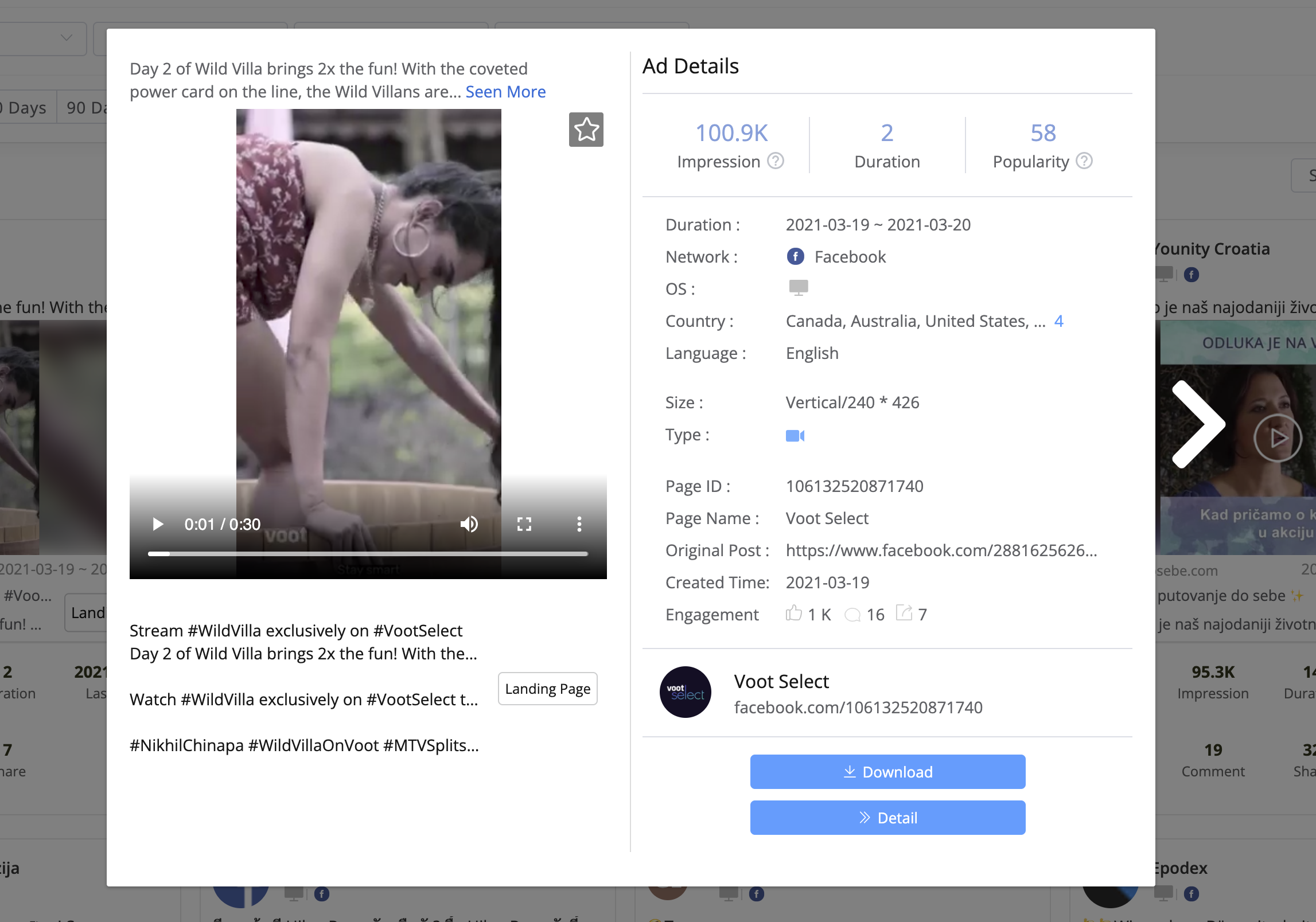 Learn from Facebook Native Ads Easier!
Facebook's native advertising is BigSpy's unique advertising data, with the largest amount of data in the entire industry, and supports Like, Comment, and other engagement data. These data help users better analyze the performance of ads.

You can more clearly see your competitors' advertising strategies and performance on Facebook at a glance.
Check Now
Get Inspired by the Free Tool of Facebook Ads
Most competitors are using Facebook to launch their products, which can easily reach potential users, especially young customers.

We provide you with a richer ads library to get first-line advertising creative inspiration.
Explore Now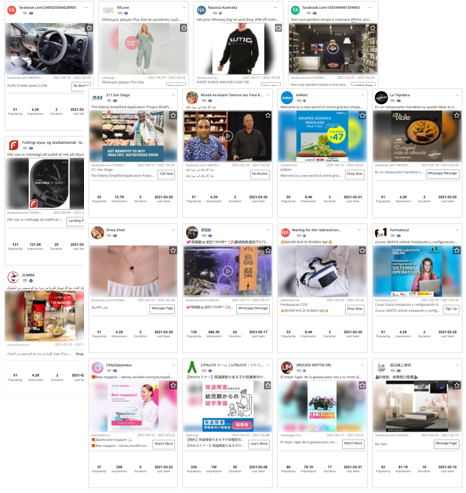 BEST WAY TO SPY ON COMPETITOR ADS!
FAQ
Frequently Asked Questions
1. About Facebook Ads Spy
2. About Facebook Advertising
Facebook ads are targeted to users based on their location, demographic, and profile information. After creating an ad, you set a budget and bid for each click or thousand impressions that your ad will receive. Users then see your ads in the sidebar on Facebook or in their newsfeed.
It depends, some people spend a lot every day while others spend very little. The exact cost associated with showing your ad to someone is determined in our ad auctions.
Learn More
Ads Manager is your starting point for advertising on Facebook, Instagram, Messenger or Audience Network. It's an ad management tool for creating ads, managing when and where ads run, and tracking the performance of your ad campaigns.
Learn More
The Facebook ads library is an official Facebook tool that can query ads, which allows you to view some data about ads.
Learn More
Our All-In-One Solutions
---
The best and cheapest ad spy tool, with competitive Ads intelligence from 80 countries and 23 languages, covering 7+ social platforms