Recommended By Neil Patel, ATP Software, Thanh, Ricky, ...
Ads

Advertisers

Ecom Products

Ecom Stores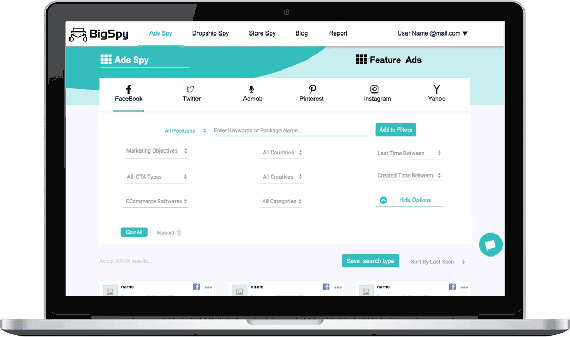 Ads Spy on Competitive Advertising
The largest creative database for competitor adspy research. You can find latest ads, profitable examples, and successful campaign strategies by filtering Facebook ads,Twitter ads, Google ads, Pinterest ads, Instagram ads, Yahoo ads and other ad types.
"I am a store manager, BigSpy ad spy tool lets me find the right marketing creative."


Dropship Spy on Ecom Products
Powerful searchable database for dropshipping spy and competitor research. Your can access the orders, revenue and detail insights about winning secrets, hottest products, and new rising competitors.
"I found the explosives here, which made my turnover grow fast."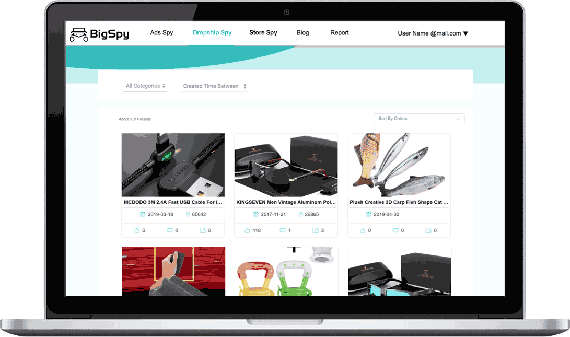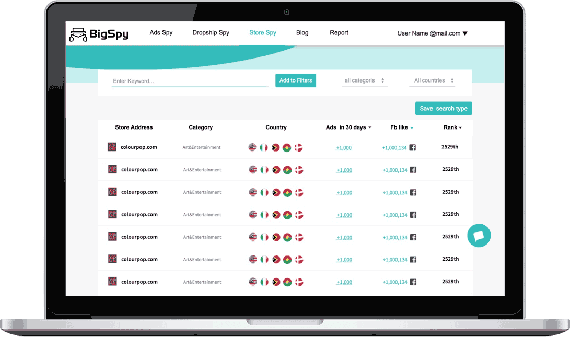 Store Spy on Ecom Website
Ecom dedicated website database for store analysis. You can get latest and winning products, traffic, visitor behavior, keywords and search rankings, and site by site social metrics...Announce: some features will be released in near future.
I am a supplier,You can also find better partners in BigSpy ad spy.


In Addition To Massive Data Collection, BigSpy Has More Functions.
Multi Networks

BigSpy allows searching for 6 major social networks marketing ads.

BIG Data

BigSpy simply has a immense pool of data available to you.

Enhance Search

You can search ads by filtering ad type,country, creative type, industry type, CTA, and time.
Product Spy

Search for any product on Dropship Spy and get real-time sales data.

Promising Products

Products that have high selling potential. Using specific indicators these products are likely to be winners of the future.

Store Spy

Store Spy is constantly indexing FB Pages, Adverts and Shopify Stores. Access all your competitors data with this simple tool.
Join Thousands Of Satisfied Customers Using Our Product Globally.
Lots Of Information To Help You Succeed
Check More