#1-ADS SPY TOOL
ADs Include Facebook, Instagram, Google, YouTube, Twitter, Yahoo, Pinterest...
Recommended By Neil Patel, ATP Software, Thanh, Ricky, Akash, Melnick, Alok ...
Search Now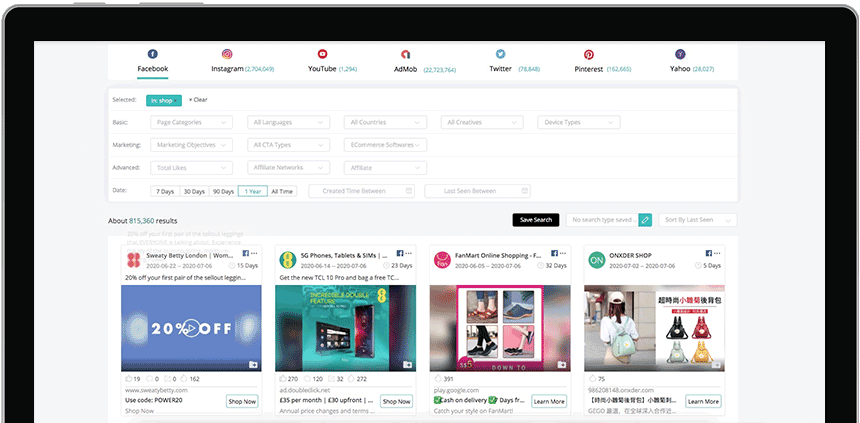 #1 ad creative tool
The Must-have for every team
---
Completely premium software for
[ media buying ] [ ad designing ] [ advertising ] [ ads agency ]
[ user acquisition ] [ market niches ] [ product inspirations ]
Multi Platforms
Including ads from 6+ major social networks.
Big Ad Database
Intuitive data base and continuous insight over 1 billion ads.
Powerful Search
Searching and filtering by ad types, countries, formats, industry type, CTA, date ...
Featured Ads
Daily trending Ads picked by big data and our intelligence.
People Tracked
Daily discovering new ideas or niches tracked by thousands of users
My Tracked
Tracking performance curve or ad scheduling by your own preference
What People Say
---
We waited until we could do it right. Then we did! And Better.



I am a marketing manager, BigSpy tool lets me find the right marketing strategies and winning ads.



Great tool, great support. They keep adding features for free. A must-have for advertisers team ! I found the explosive marketing ideas here, which made my startup grow fast.



Technology is just a tool. I am a media buyer. You can always find new creatives and partners.
Featured Ads
Find all ads people tracked - saving time and money.
Get niches and ideas with social proof and Real-Time data - allowing to monitor activity as it happens.
The system automatically pick winning or trending ads on a daily basis with the intelligence you need to drive down ad expenses, and maximize profitability.
Free Featured Ads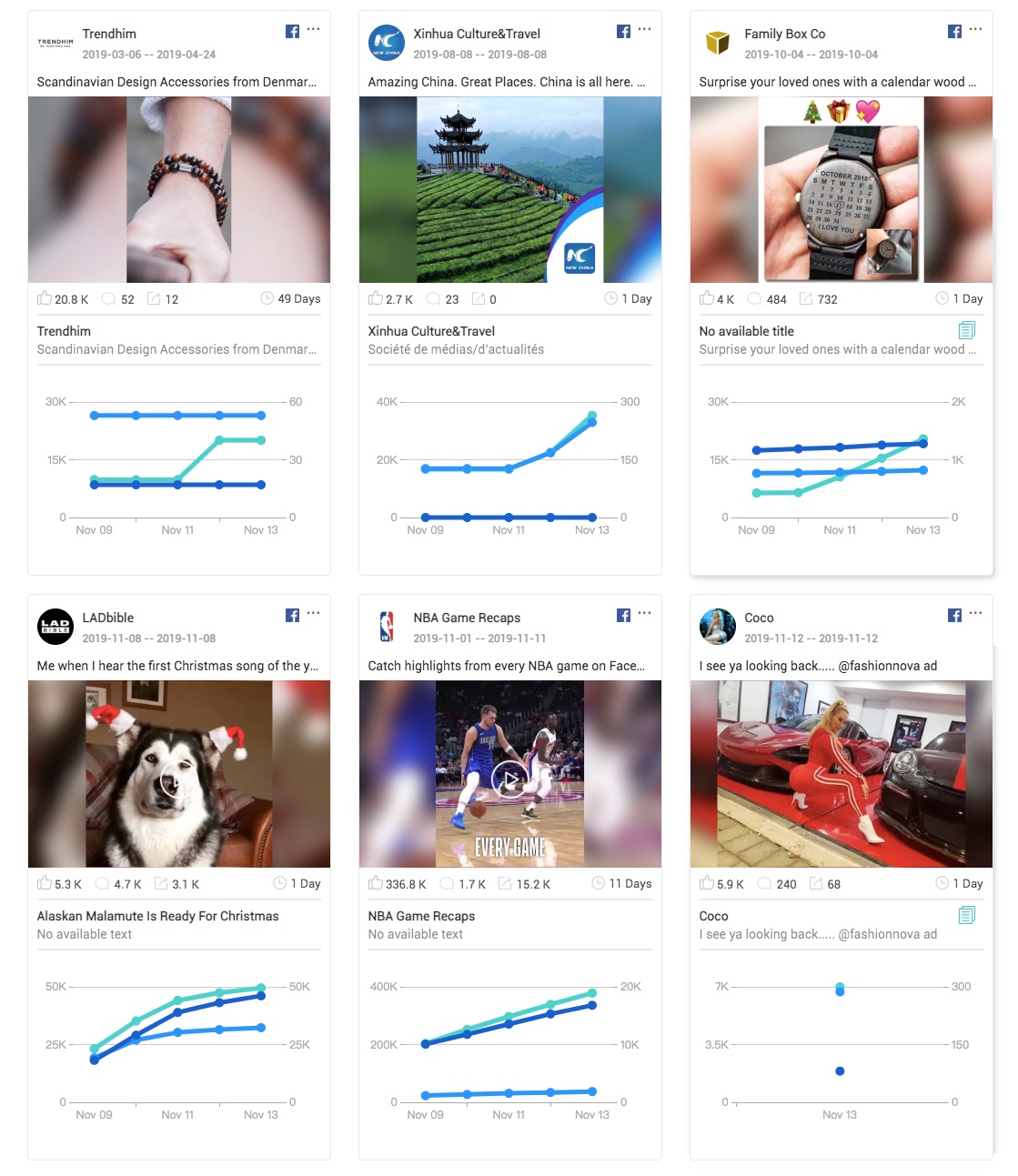 ADSPY for free
Get It Now
---
You have made your decision to use it, go on and use it in less than a minute.
free to use
or choose to wait