Top Ads on PQube Games

PQube Games Background Introduction:
http://pqube.co.uk PQube is a UK-based videogame publisher and distributor for PlayStation 4, PS Vita, Nintendo Switch, Xbox One, PC, PS3, Xbox 360, Nintendo 3DS and Wii U games.
Facebook is the overlord of social media, and its monthly active users have exceeded 2 billion. In addition, Facebook's advertising system is developed, whether it is B2B or B2C advertisers, both can get huge benefits on Facebook.
PQube Games has been advertising and marketing on Facebook for many years. And PQube Games has placed 134 of ads on the Facebook platform in the last month. In the past few years,PQube Games has created thousands of ads on Facebook and completed multiple A / B tests. But do you really know what your most successful Facebook ads are? Now I use a spy tool to check.
BigSpy is the best social media ad spy tool. Searching for PQube Games on BigSpy, we can see that these ads have gained a lot of likes. Now, BigSpy generates a detailed Top ad analysis report for PQube Games. BigSpy decomposes the data of ads, view the performance of a single ad, and analyzes the Top 3 ads with the best performance from PQube Games.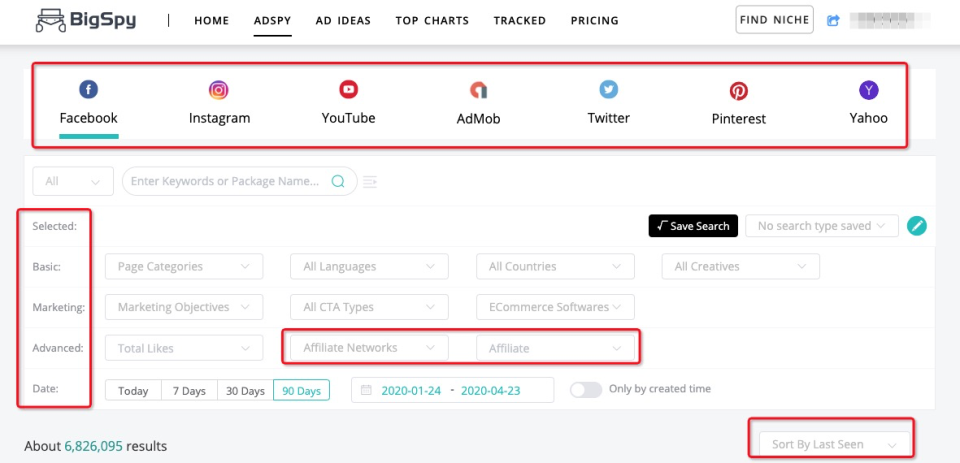 1.PQube Games Top 3 Ads Basic Understanding
| | | | |
| --- | --- | --- | --- |
| | top1 | top2 | top3 |
| Name | PQube Games | PQube Games | PQube Games |
| Page Categories | Computers (Brand) | Computers (Brand) | Computers (Brand) |
| Marketing Objectives | Other | Other | Other |
| ECommerce Softwares | N/A | N/A | N/A |
PQube Games Marketing Objectives Analysis:
PQube Games has been operating in Computers (Brand) for many years. The marketing objectives it uses most when placing Facebook ads are Other, Other, and Other.
Different campaign objectives bring completely different conversion effects. For example, Page Post Engagement can bring more users who like posts at a lower cost. Website Conversion brings accurate customers with conversions, but the ad costs are relatively high. PQube Games best marketing campaign objective at present is Other. Advertisements mainly choose the appropriate marketing objectives according to different ad purposes.
2.PQube Games Top 3 Ads Content Display
We all know that Facebook 's advertising policy is strict, and every ad that goes online needs to be reviewed. What kind of advertising copy is in compliance? What kind of advertising copy is welcomed by users?
| | | | |
| --- | --- | --- | --- |
| | top1 | top2 | top3 |
| Ad Headline | ADD TO WISHLIST >>> | ADD TO WISHLIST >>> | SAVE 84% TODAY >>>> |
| Ad Copy Text | Tears of Avia is a turn-based strategy and tactics game set in the beautiful world of Estera. Combin... | no setting | SAVE 84% TODAY on PS4 BLAZBLUE CENTRAL FICTION WAS € 54.99 NOW € 8.99 Brace yourselves for t... |
| Link Description | Tears Of Avia is a turn-based strategy and tactics game, set in the beautiful world of Estera. Estera, a once proud and thriving world, is torn by war between the two large city-states; Tirig, the largest military in the land who praise the Gods, and the city state Helmgar, the Godless heretics to the north. Build your party and venture forth to discover the secrets behind ancient long abandoned cities; and decide where your own morality ultimately lies in this turn-based action strategy game. CHARACTERS Play as a varied and exciting cast of characters on your adventure through Estera, each with their own abilities and view on each other. As war continues to split the land, will camaraderie conquer all or will personal views rip your team apart. | RISE UP The Auros system is plagued by chaos, held tight in the deadly grip of conflict. Find a side and deploy for battle in the Variable Armour, a technologically advanced suit of war. With command over this giant robotic weapon, lead a strike force of deadly mecha towards victory and liberation in turn-based tactical combat. The fate of billions rests in your hands. COMMAND Choose from four different commanders, each with their own unique Variable Armour, abilities and play style. Tactically place your units, clash with rival mecha, and watch the outcome in dramatic battle sequences inspired by 90s Japanese animation. DEPLOY Assemble a force to lead into battle by selecting from a range of mass-produced mecha units built for war. Use the differing strengths and abilities of each unit type to suit your command strategy, and call in reinforcements from orbit for extra support on the battlefield. ADVANCE Drop into the theatre of war and place your mecha in a combat field formed by different area tiles to occupy. Traverse and use varied environmental terrain to your advantage, or capture structures to gain additional resources and secure your supremacy on the battlefield. BATTLE Engage the enemy with tactical attack options, using giant weaponry to match the size of your Variable Armour. Inflict status effects, plant traps and support allies using unique unit skills. Once you've made your move, get ready to face the enemy in quick-fire turn-based bouts. CAMPAIGN Warborn takes place in another universe in a time of war and political uncertainty, where the line between right and wrong is drawn thin. Help liberate the Auros system from galactic tyranny, across a story-driven campaign featuring 10 missions dedicated to each of the four commanders. SKIRMISH & MULTIPLAYER Configure your own match parameters and develop new tactics in Skirmish mode. Or take the battle online to outwit rival commanders across the world in tense 1V1 battles. MAP EDITOR Create your own tactical map to battle on using the creative Map | Whether you're a hardcore BlazBlue veteran, or a newcomer wanting to experience the HUGE single player mode, one thing is for certain, this is the ULTIMATE anime fighting experience! |
| Website Link | store.steampowered.com | store.steampowered.com | www.nintendo.co.uk |
| CTA | LEARN_MORE | SUBSCRIBE | SHOP_NOW |
| Text Word Count | 252 | 0 | 263 |
| Like | 144 | 0 | 78 |
PQube Games Top 1 Ad Content Analysis:
Ad title: Text is an extension of the creative. PQube Games Top 1 ads got 144 likes. PQube Games uses a sentence with the finishing touch title: "ADD TO WISHLIST >>>", point out the main purpose, and sublimate the theme of the advertisement. The power of a sentence is endless.
The text is a supplement to the headline. PQube Games shared 252 words describing Top 1 ad. In addition, the use of emojis in the text can shorten the distance to the user.
Call-to-Action can promote user's click behavior and bring the most direct conversion. Currently, the CTA of Top 1 ad is LEARN_MORE.
The main role of the creative is to attract users, and the ad copy is the key factor for conversion. PQube Games should continue to optimize the ad content.
3.PQube Games Top 3 Ads Creative Selection
| | | | |
| --- | --- | --- | --- |
| | top1 | top2 | top3 |
| Creative Type | Video | Image | Video |
| Ad Time | 2020-05-26-2020-06-18 | 2020-05-09-2020-05-09 | 2020-04-24-2020-05-03 |
| Landing Page Link | https://store.steampowered.com/app/461510/Tears_of_Avia/ | https://store.steampowered.com/app/918950/Warborn/ | https://www.nintendo.co.uk/Games/Nintendo-Switch/BLAZBLUE-CENTRALFICTION-Special-Edition-1491928.html |
The principle of less is more appropriate for the selection of creatives. In just a few seconds to attract users' attention, and let users understand the function of your product, these ads produced by PQube Games are successful.
PQube Games Creative Analysis:
PQube Games placed a Video ad in 2020-05-26-2020-06-18, and got 144 likes. The size and type of creatives used in different ad positions are different. But using beautiful colors can attract users faster.
4.PQube Games Top 3 Ads Audience Analysis:
| | | | |
| --- | --- | --- | --- |
| | top1 | top2 | top3 |
| Country | Cyprus,Indonesia,Egypt... | Romania | Macedonia,Bosnia Hercegovina |
| Language | English | English | English |
Different audiences have different demands. Before publishing an ad, you have to ask yourself, do you really know who is your target audience?
Today's advertising is increasingly pursuing personalization. If you can't make exquisite advertisements, you must know your audience and attract the most accurate traffic.
PQube Games has the best conversion in Cyprus,Indonesia,Egypt..., and can advertise more in Cyprus,Indonesia,Egypt... in the future.
In addition, BigSpy can also target the detailed audience of advertisements, including the age distribution, gender ratio, and country of the audience. You can also use BigSpy to track competitors' audiences.
5.PQube Games Top 3 Ads Performance Display
| | | | |
| --- | --- | --- | --- |
| | top1 | top2 | top3 |
| Ad Time | 2020-05-26-2020-06-18 | 2020-05-09-2020-05-09 | 2020-04-24-2020-05-03 |
| During | 23 days | 1 days | 10 days |
| Like | 144 | 0 | 78 |
| Share | 12 | 0 | 6 |
| Comment | 5 | 0 | 0 |
Advertising effectiveness is a direct manifestation of advertising. PQube Games 's Top 1 ad received 144 likes, 12 shares, 5 comments in just 23 days.
Summary: Every detail of the advertisement is important. Actually, several important factors that affect the effectiveness of ads are ad creativity, ad copy, ad audience, and ad costs. Now BigSpy generates a top ads report for PQube Games, helping PQube Games to grasp the ad data more clearly.