Top Ads on OneYearNoBeer

OneYearNoBeer Background Introduction:
The Everest of Social Challenges
Facebook is the overlord of social media, and its monthly active users have exceeded 2 billion. In addition, Facebook's advertising system is developed, whether it is B2B or B2C advertisers, both can get huge benefits on Facebook.
OneYearNoBeer has been advertising and marketing on Facebook for many years. And OneYearNoBeer has placed 148 of ads on the Facebook platform in the last month. In the past few years,OneYearNoBeer has created thousands of ads on Facebook and completed multiple A / B tests. But do you really know what your most successful Facebook ads are? Now I use a spy tool to check.
BigSpy is the best social media ad spy tool. Searching for OneYearNoBeer on BigSpy, we can see that these ads have gained a lot of likes. Now, BigSpy generates a detailed Top ad analysis report for OneYearNoBeer. BigSpy decomposes the data of ads, view the performance of a single ad, and analyzes the Top 3 ads with the best performance from OneYearNoBeer.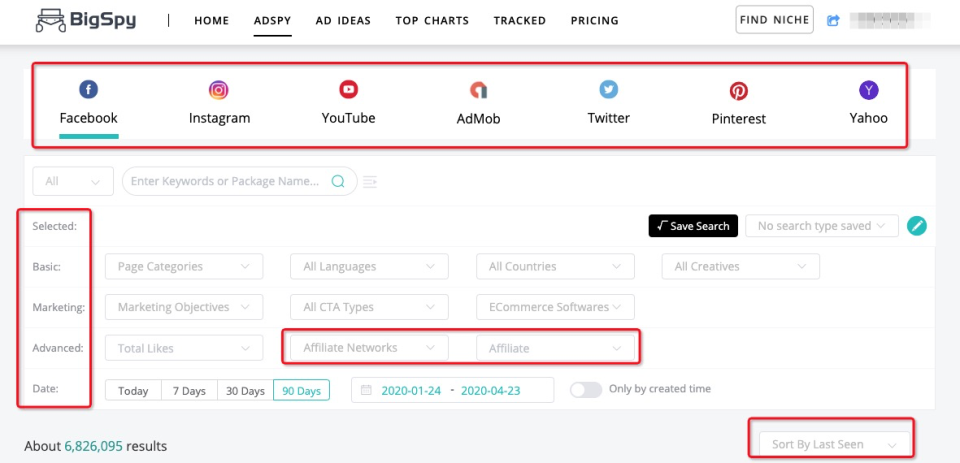 1.OneYearNoBeer Top 3 Ads Basic Understanding
| | | | |
| --- | --- | --- | --- |
| | top1 | top2 | top3 |
| Name | OneYearNoBeer | OneYearNoBeer | OneYearNoBeer |
| Page Categories | Community Organization | Community Organization | Community Organization |
| Marketing Objectives | Other | Other | Other |
| ECommerce Softwares | N/A | wordpress | wordpress |
OneYearNoBeer Marketing Objectives Analysis:
OneYearNoBeer has been operating in Community Organization for many years. The marketing objectives it uses most when placing Facebook ads are Other, Other, and Other.
Different campaign objectives bring completely different conversion effects. For example, Page Post Engagement can bring more users who like posts at a lower cost. Website Conversion brings accurate customers with conversions, but the ad costs are relatively high. OneYearNoBeer best marketing campaign objective at present is Other. Advertisements mainly choose the appropriate marketing objectives according to different ad purposes.
2.OneYearNoBeer Top 3 Ads Content Display
We all know that Facebook 's advertising policy is strict, and every ad that goes online needs to be reviewed. What kind of advertising copy is in compliance? What kind of advertising copy is welcomed by users?
| | | | |
| --- | --- | --- | --- |
| | top1 | top2 | top3 |
| Ad Headline | OneYearNoBeer | Join Our FREE Challenge To Take A Break From The Booze And Live Life Better | Join Our FREE Challenge To Take A Break From The Booze And Live Life Better |
| Ad Copy Text | "I was probably conceived in alcohol and nicotine, and my childhood was totally immersed in a drin... | "In one week I saved £120, spent more quality time with my kids than ever before, had a full nigh... | Hey there, I saw you showed interest in signing up to one of our alcohol-free challenges and taking ... |
| Link Description | "I was probably conceived in alcohol and nicotine, and my childhood was totally immersed in a drinking culture, daily after work, and for every social occasion. I was allowed to drink wine and water mixed with dinner from around the age of 10, and started drinking for myself, stealing alcohol from my parents from about the age of 12. I drank daily throughout my adult life, never thinking it was a problem. I was proud of my reputation to be the "last person standing" at parties and being the "life of the party". Most of my closest friendships were suffused with drinking, getting hammered together. I put myself in some very risky situations as a teenager and as an adult because of drinking. I never analysed my drinking until my three children were 12 and 7 and 5. By that time, I was depressed, stressed, with daily tension headaches, and drinking a bottle of wine every night, and more on the weekends. I recognised it was a problem that I couldn't control and signed up for treatment at the community alcohol and drugs programme in my local health authority. I had 1:1 counselling for several months, that focussed on my adverse childhood experiences, and I managed around three months of sobriety, "white knuckling it" all the way. The models of addiction I learned then were unhelpful and felt as if I was doomed to repeat the cycle of addiction, sobriety and relapse over and over again. Slowly over the next two years my drinking increased, though never to the level it was then. Fast forward the last year or so, I began to work on a chronic pain issue I had been struggling with for many years. Through a helpful online programme, I discovered I had "TMS", chronic pain as an expression of psychological pain. The physical pain is real, but the cause is emotional. Through this programme, I discovered mindfulness and began to work on becoming healthier. I changed my diet, and lost some weight, but kept on drinking. Over Christmas 2019, we had a lot of social events, and I got sick and tired of feeling hungover. I unde | We'll give you all the support and help you need to overcome the biggest obstacles and struggles most people face when giving up the alcohol. | Join Our Free 5 Day Alcohol Free Challenge |
| Website Link | www.facebook.com | www.oneyearnobeer.com | www.oneyearnobeer.com |
| CTA | | LEARN_MORE | |
| Text Word Count | 4134 | 1494 | 1843 |
| Like | 3991 | 190 | 35 |
OneYearNoBeer Top 1 Ad Content Analysis:
Ad title: Text is an extension of the creative. OneYearNoBeer Top 1 ads got 3991 likes. OneYearNoBeer uses a sentence with the finishing touch title: "OneYearNoBeer", point out the main purpose, and sublimate the theme of the advertisement. The power of a sentence is endless.
The text is a supplement to the headline. OneYearNoBeer shared 4134 words describing Top 1 ad. In addition, the use of emojis in the text can shorten the distance to the user.
Call-to-Action can promote user's click behavior and bring the most direct conversion. Currently, the CTA of Top 1 ad is .
The main role of the creative is to attract users, and the ad copy is the key factor for conversion. OneYearNoBeer should continue to optimize the ad content.
3.OneYearNoBeer Top 3 Ads Creative Selection
| | | | |
| --- | --- | --- | --- |
| | top1 | top2 | top3 |
| Creative Type | Image | Image | Image |
| Ad Time | 2020-05-10-2020-06-18 | 2020-05-23-2020-06-17 | 2020-04-16-2020-06-17 |
| Landing Page Link | https://www.facebook.com/Oneyearnobeer/?refid=28&_ft_=adid.23844930129330384:qid.6838744936486275988:mf_story_key.-2761803255947486724:is_sponsored.1:ei.AI@AQJqIviyZr0xrrw-5WpEy-fIWfGjxyN5QqppqrYClUEH05SrjnqlQpDvjSeXtkjQCJ7qau2UDziywBYFRqXxwSEq:top_level_post_id.2619047591717431:content_owner_id_new.1517122771909924:page_id.1517122771909924:src.22:photo_id.2619046345050889:story_location.5:story_attachment_style.photo:view_time.1592269255:filter.h_nor:tds_flgs.3:actrs.1517122771909924:page_insights.%7B%221517122771909924%22:%7B%22page_id%22:1517122771909924,%22page_id_type%22:%22page%22,%22actor_id%22:1517122771909924,%22dm%22:%7B%22isShare%22:0,%22originalPostOwnerID%22:0%7D,%22psn%22:%22EntStatusCreationStory%22,%22post_context%22:%7B%22object_fbtype%22:266,%22publish_time%22:1589184703,%22story_name%22:%22EntStatusCreationStory%22,%22story_fbid%22:%5B2619047591717431%5D%7D,%22role%22:1,%22sl%22:5,%22targets%22:%5B%7B%22actor_id%22:1517122771909924,%22page_id%22:1517122771909924,%22post_id%22:2619047591717431,%22role%22:1,%22share_id%22:0%7D%5D%7D%7D&__tn__=C-R | https://www.oneyearnobeer.com/free-challenge?utm_source=facebook&utm_medium=cpc&utm_term=OYNB149/6+-+A22&utm_content=OYNB149/6+-+C1/IM2/H1+-+Copy&utm_campaign=**OYNB149**+Free+Trial+Campaign/Conversion/Multiple+Audiences/Multiple+Placements+-+CBO | https://www.oneyearnobeer.com/takethechallenge |
The principle of less is more appropriate for the selection of creatives. In just a few seconds to attract users' attention, and let users understand the function of your product, these ads produced by OneYearNoBeer are successful.
OneYearNoBeer Creative Analysis:
OneYearNoBeer placed a Image ad in 2020-05-10-2020-06-18, and got 3991 likes. The size and type of creatives used in different ad positions are different. But using beautiful colors can attract users faster.
4.OneYearNoBeer Top 3 Ads Audience Analysis:
| | | | |
| --- | --- | --- | --- |
| | top1 | top2 | top3 |
| Country | N/A | Jamaica | Israel,Greece,United Kingdom |
| Language | English | English | English |
Different audiences have different demands. Before publishing an ad, you have to ask yourself, do you really know who is your target audience?
Today's advertising is increasingly pursuing personalization. If you can't make exquisite advertisements, you must know your audience and attract the most accurate traffic.
OneYearNoBeer has the best conversion in N/A, and can advertise more in N/A in the future.
In addition, BigSpy can also target the detailed audience of advertisements, including the age distribution, gender ratio, and country of the audience. You can also use BigSpy to track competitors' audiences.
5.OneYearNoBeer Top 3 Ads Performance Display
| | | | |
| --- | --- | --- | --- |
| | top1 | top2 | top3 |
| Ad Time | 2020-05-10-2020-06-18 | 2020-05-23-2020-06-17 | 2020-04-16-2020-06-17 |
| During | 40 days | 20 days | 54 days |
| Like | 3991 | 190 | 35 |
| Share | 195 | 20 | 2 |
| Comment | 366 | 9 | 5 |
Advertising effectiveness is a direct manifestation of advertising. OneYearNoBeer 's Top 1 ad received 3991 likes, 195 shares, 366 comments in just 40 days.
Summary: Every detail of the advertisement is important. Actually, several important factors that affect the effectiveness of ads are ad creativity, ad copy, ad audience, and ad costs. Now BigSpy generates a top ads report for OneYearNoBeer, helping OneYearNoBeer to grasp the ad data more clearly.