In e-commerce or online marketing, what we need is to quickly find the industry leaders, study their models and apply them to our products. Then how can we quickly find the list of shopify store?
Here's a tool for you: Bigspy
One feature of bigspy is its Shopify spy section, where you can find a top store report, which contains a large set of Shopify store tables that you can use to view top stores in a variety of industries.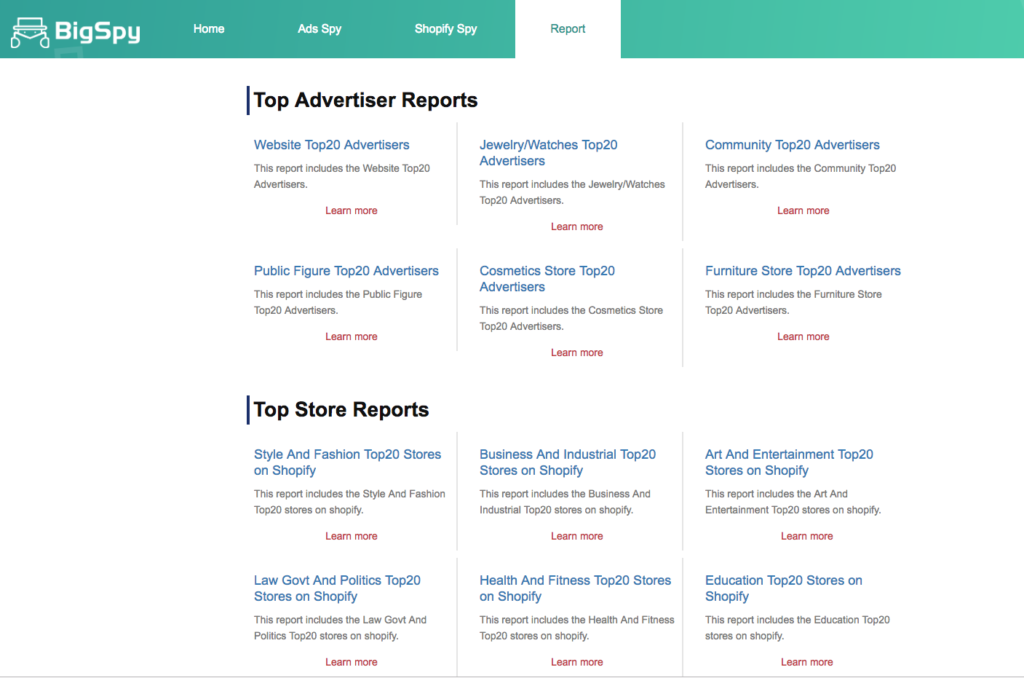 For example, if we search the shopping store list of the shoe industry, then we can see all the countries, all kinds of store ranking ads, including the major factors like Facebook.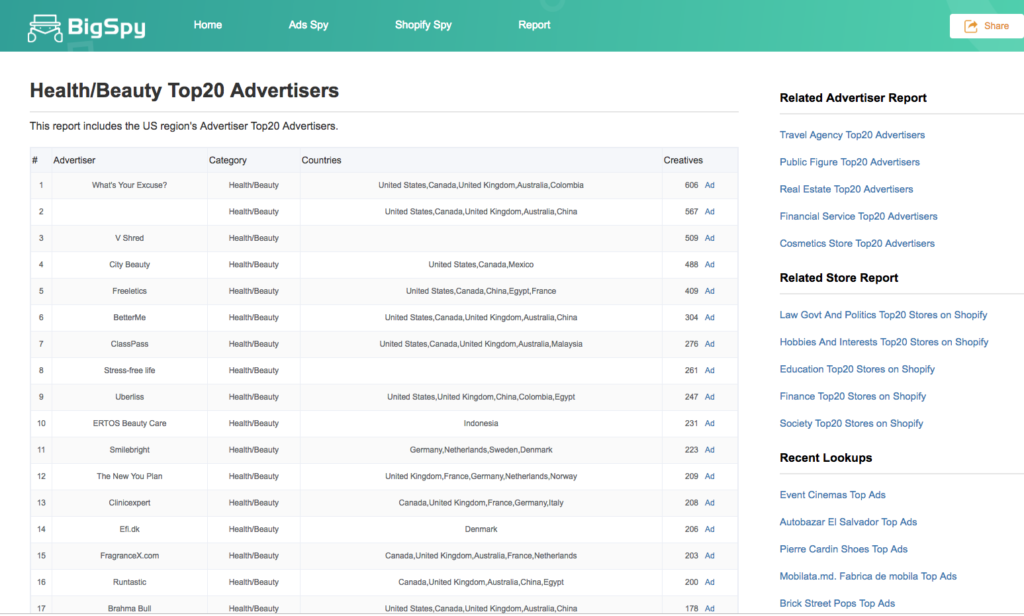 So, since we can find the list of shopping stores with the free spy tool, is it possible that we can analyze this data, analyze the advertisements of top stores, and then apply it to our products or industries? The answer is yes. This will reduce the cost of trial and error for our business.
Now, let's take a look at the list of the Health/Beauty Top20 Advertisers.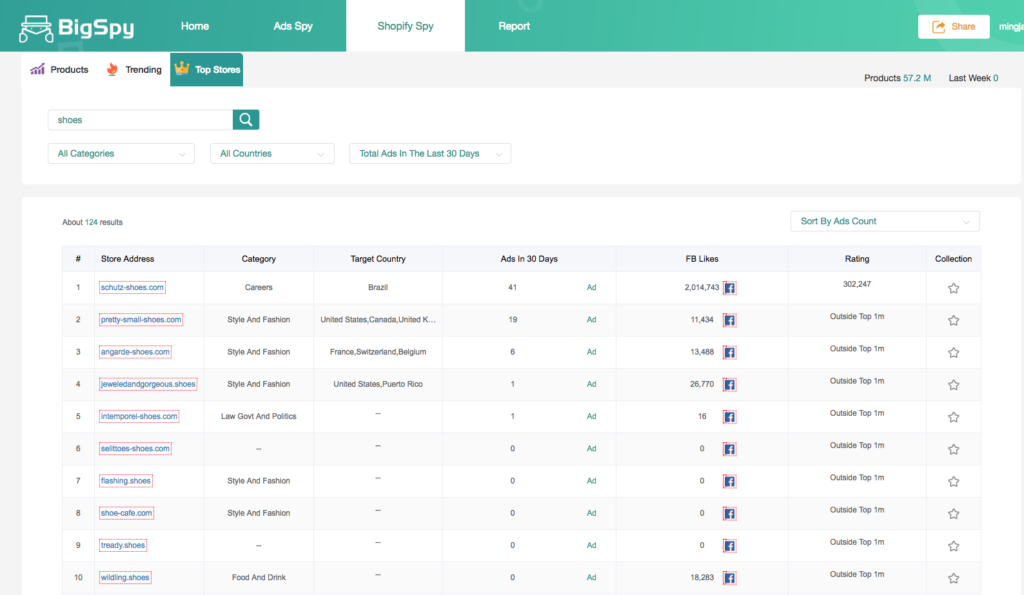 Open bigspy.com, and then jump to the report page, page in the report, we find the Health/Beauty Top20 Advertisers analysis report, and then click on the corresponding link, and we will find that this time, the Health/Beauty Top20 Advertisers will appear in front of us, in addition to this, we can also click on the right side of the column, these reports can help us analysis is applied to the sale of our products, to help us better Marketing a product or service.